The Costigan House is Going to Be Mill Street Brewery
This 100-year-old house was once home to the country's most famous Mountie and will soon welcome Calgary's latest brewery.
By Andrew Guilbert
The Costigan house, former location of Republik and Tequila Nightclub.
Photo courtesy of Duel Architecture
If you've spent a night living it up on 17 Ave. S.W. in the last 15 years or so, odds are you've been inside 219 17 Ave. S.W., a.k.a. the Costigan house. It was home to Tequila Nightclub and the Republik. But, the house has a past beyond its partying ways.
Built in 1893, the house was originally located at the northwest corner of 1st street and 17 Ave. S.W. (now a vacant lot). It was moved to its present location in 1928 to make way for an Esso station, a move that required the rerouting of a streetcar and taking down overhead powerlines.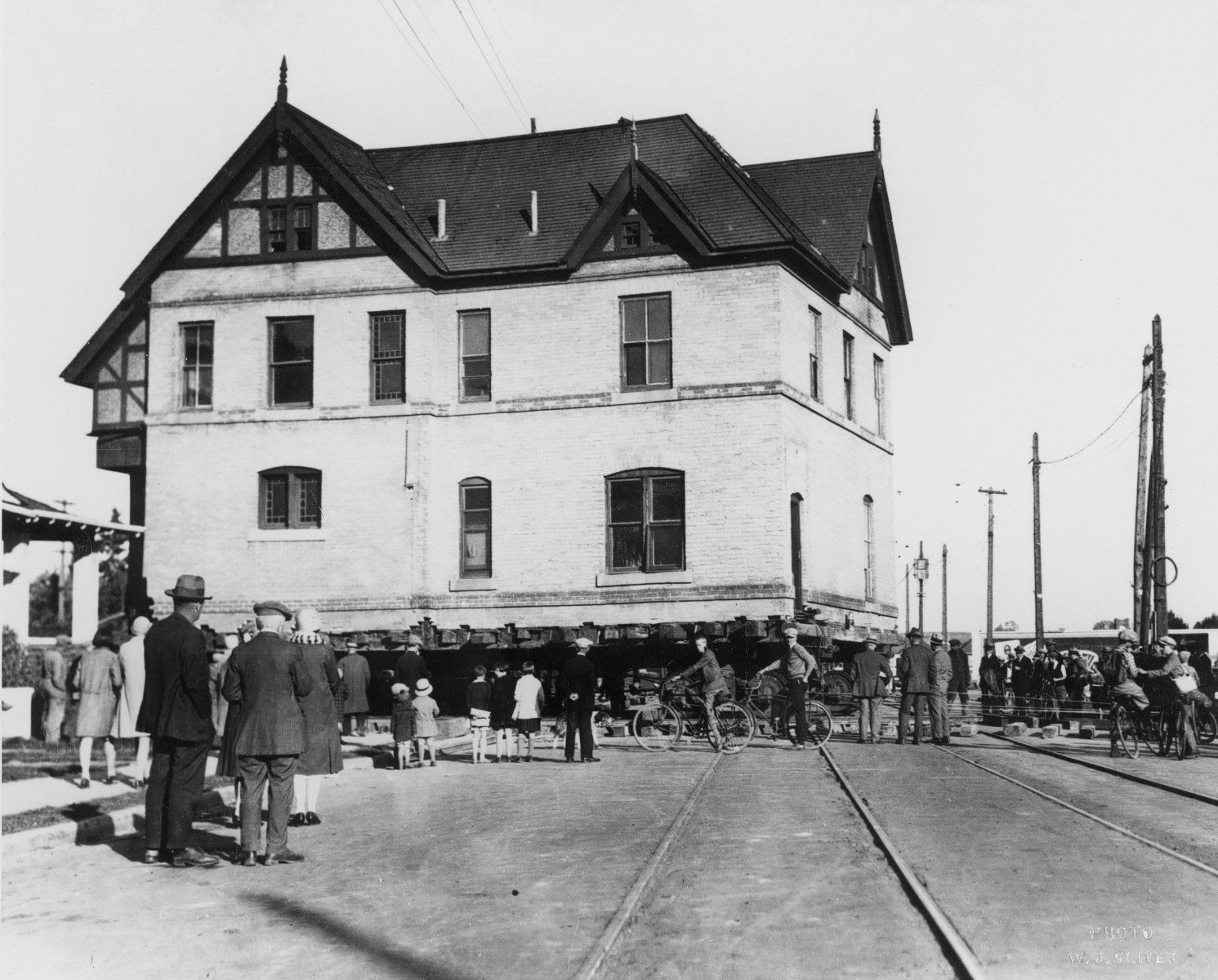 Image courtesy of the glenbow archives.
The Costigan house being moved across 17 Avenue S.W. in 1928.
Its original tenants were John Ryan Costigan, Calgary's first crown prosecutor, and his wife Ada, Calgary's second female schoolteacher and first music teacher. She taught at St. Hilda's College and Western Canada College (now Western Canada High School).
Other famous residents include George Hope Johnston, an editor for The Albertan who lived in the house from 1900 to 1907, and Sir Samuel Benfield Steele, a veteran soldier and arguably Canada's most famous North West Mounted Police officer. Steele and his wife Marie lived in the house from 1907 to 1910 when Steele was commander of Military District 13.
The building served as a tenant home until the 1980s, when it was reimagined as a series of nightclubs, including The Area, Mertz and Republik. It was recently purchased by The Creative Restaurants Group, who plan on converting the space into a Mill Street Brewery restaurant scheduled to open in spring 2016. It will keep many of the home's significant Queen Anne Revival features intact, including its gables, turned wood finials and bay window projections. The new plans will see a complete brewery installed in the eastern section of the house. There will be a beer hall-style meeting place as well as a more upscale, sit down area. The second floor will have a brew master's studio, which will serve as both a cozier drinking spot and a museum of sorts to the history of beer.
Photo courtesy of Duel Architecture
A rendering of what the Costigan house may look like come spring 2016.
Photo by andrew guilbert
The current interior of the house. Future plans will see cement floors brought in. There will be exposed brick walls covered by a glass pane on the left, where the kitchen will be. This main floor, next to the brewery, will have exposed wood ceilings and a series of long, beer hall-style tables.