Joyce Byrne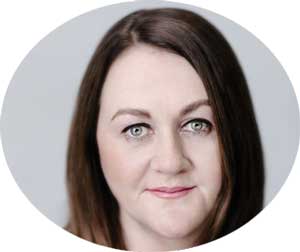 Joyce Byrne is the publisher of Avenue and former publisher of This Magazine, former associate publisher of award-winning business magazines Alberta Venture and Unlimited and a former consulting publisher with the literary magazine Eighteen Bridges. Byrne is president of the Alberta Magazine Publishers Association and past president of the National Magazine Awards Foundation. She was Magazines Canada Volunteer of the Year for 2011, made the National Advertising Benevolent Society Honour Roll in 2012 and received the Advertising Club of Edmonton's Fellowship Award in 2013.
Fabrizio Chiacchia (Class of 2014)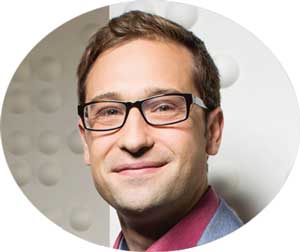 Fabrizio (Fab) Chiacchia is a business-development and product-development professional with a passion for innovation. He currently works in business development at Pembina Pipeline Corporation and is a board member of Surface Medical Inc. Chiacchia has been awarded several patents and publications for scientific contributions, and he is an active volunteer in the science technology engineering and mathematics (STEM) community. In 2015, he received a prestigious national Ernest C. Manning Innovation Award.
(Class of 2005)
Richard Davignon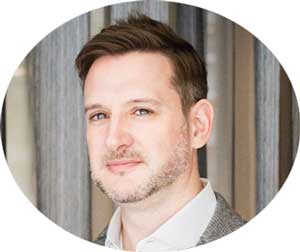 Richard Davignon founded Davignon Martin Architecture + Interior Design in 2001. His industry experience encompasses residential, hospitality, corporate and educational-facility architecture and design. Davignon has earned the American Institute of Architects' Award of Excellence and has received a mention of excellence from the Royal Architectural Institute of Canada. He is a frequent guest critic for studio-level courses at the University of Calgary and was a member of the Canada Council for the Arts jury, which selected the 2011 Professional Prix de Rome in Architecture.
Elise Fear (Class of 2009)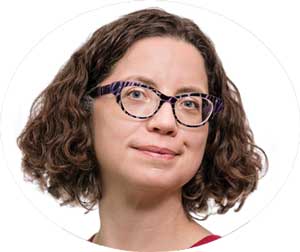 Elise Fear is a professor of electrical engineering in the Schulich School of Engineering at the University of Calgary. Her research team is developing new approaches to imaging and sensing that uses low-power microwaves. These new techniques may be useful for breast imaging, assessing hydration and monitoring cardiac output.  She enjoys teaching classes in electromagnetics and imaging, as well as mentoring students.
Stephanie Jackman (Class of 2005)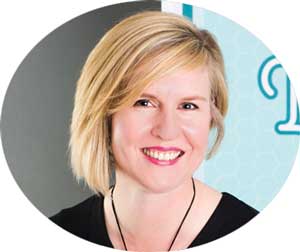 Stephanie Jackman founded REAP (Respect for the Earth and All People) Business Association, a community of 150 local, sustainable businesses, collectively contributing $21 billion annually to Alberta's economy. Previously Jackman held senior positions at international advertising and marketing agency Ogilvy & Mather and its consulting division, Brand Insights Group and at Venture Communications before starting her own consultancy, Blueprint Brand Strategies. She has been named one of the Calgary Herald's 20 Compelling Calgarians, a Pathways 2 Sustainability leader in commerce and is a recipient of a Calgary Nonprofit Innovation Award.
Steven Koles (Class of 2008)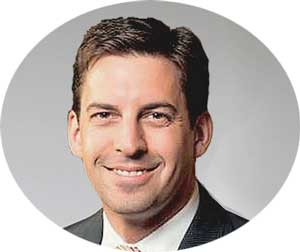 Steven Koles has been an executive and corporate director with Steeper Energy, Qwick Media, Route1, Aksys Networks Inc. and the Canadian Association of Internet Providers (CAIP) and has served in management positions with AOL Time Warner Canada, Group Telecom and Telus Corporation. From 2006 to 2012, he was president and CEO of Hemisphere GPS. Under his leadership the company received numerous awards including the Deloitte Green 15, Alberta Venture's Fast Growth 50, ASTech Foundation's Outstanding Commercial Achievement in Alberta Science and Technology and the Branham300 ranking of Canadian Information and Communications Technology (ICT) companies.
Kathe Lemon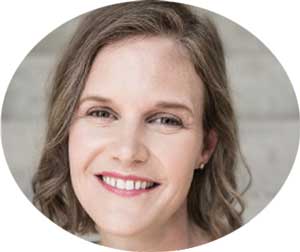 Kthe Lemon is the editor-in-chief of Avenue, a role she took on in 2006. Under her tenure, the magazine has won multiple industry awards and, in 2011, she was recognized as the Alberta Editor of the Year by the Alberta Magazine Publishers Association. She has volunteered with a number of organizations including the boards of the Alberta Magazine Publishers' Association, the Rotary Park Lawn Bowls Club, the Attainable Homes Calgary Corporation advisory committee and the Amber Webb-Bowerman Memorial Foundation, a charity that provides scholarships for emerging Western Canadian journalists and artists.
Ken Lima-Coelho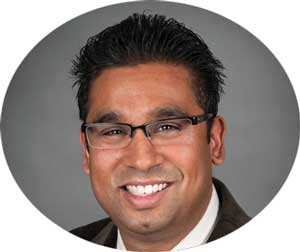 Ken Lima-Coelho is a familiar voice to Calgarians from his years hosting and producing on CBC, his work as a community-event emcee for organizations such as the University of Calgary, Mount Royal University, Calgary Economic Development and the Calgary Stampede and as a founding member of local a cappella group the Heebee-jeebees. Lima-Coelho is currently the vice-president, marketing and communications for YMCA Calgary and is an active volunteer, currently serving as chair of the Arts and Heritage Grant Advisory Committee at The Calgary Foundation.
Allison Maher (Class of 2009)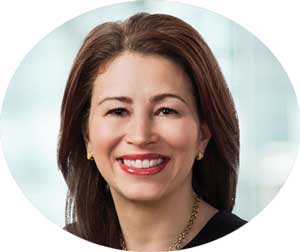 Allison Maher is co-founder of Calgary-based Family Wealth Coach Planning Services, chair of the local TIGER 21 Chapter, a director of the Heritage Park Foundation and a family council member for GENn Family Office, an enterprise established to meet the needs of ultra-high net worth families. She is also past chair of The Alberta Business Family Institute's advisory board, a centre within the University of Alberta's School of Business. She also co-authored the book The Future of You: Providing Clarity Where Life Intersects Wealth.
Brad Morrison (Class of 2013)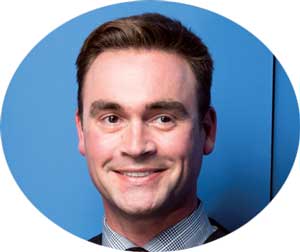 Brad Morrison is a Red Seal Chef, entrepreneur and avid cyclist who has spent most of his career with Concorde Entertainment Group. As partner and chief operating officer since 2006, Morrison has overseen the concept development, design and operation of all Concorde Group properties, a portfolio that has become one of Western Canada's most dynamic restaurant and hospitality groups with 16 bars and restaurants and a team of more than 1,000 staff.
Rahim Sajan (Class of 2016)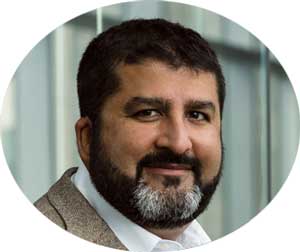 Rahim Sajan's passion is designing learning spaces to equip people for an increasingly complex and ambiguous world. A teacher at Discovering Choices High School, Sajan is the founder of the Resourceful Human Project, curator and co-founder of TEDxCalgary and an advisor and speaker-coach for the Dean's Public Talks at the Cumming School of Medicine at the University of Calgary. He is also a member of the University of Calgary senate.
Wendy Tynan (Class of 2009)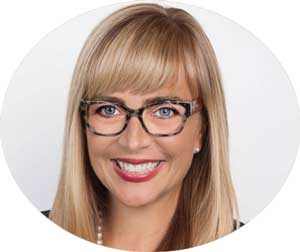 When not proudly wearing her cowboy hat as a long-time Calgary Stampede volunteer, Wendy Tynan heads up the public affairs department for Centrica, the parent company of Direct Energy and Centrica Exploration and Production. Prior to this, Tynan held roles with the Government of Alberta and in the private and public sectors, including her alma mater, the University of Calgary. In addition to the Stampede, Tynan is on the board of the Calgary Counselling Centre and is active with many other community and political organizations.
Shelley Vandenberg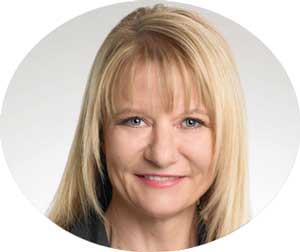 Shelley Vandenberg is the president of First Calgary Financial. Leading more than 300 employees who serve First Calgary's 80,000 member-owners, Vandenberg's career in financial services has spanned 25 years with portfolios including risk management, privacy, facility services, contact-centre management, retail banking, business banking and wealth management. Vandenberg believes banking is about more than money – it's about positively impacting the lives of those around us and making Calgary a great place for everyone to live, work and thrive.