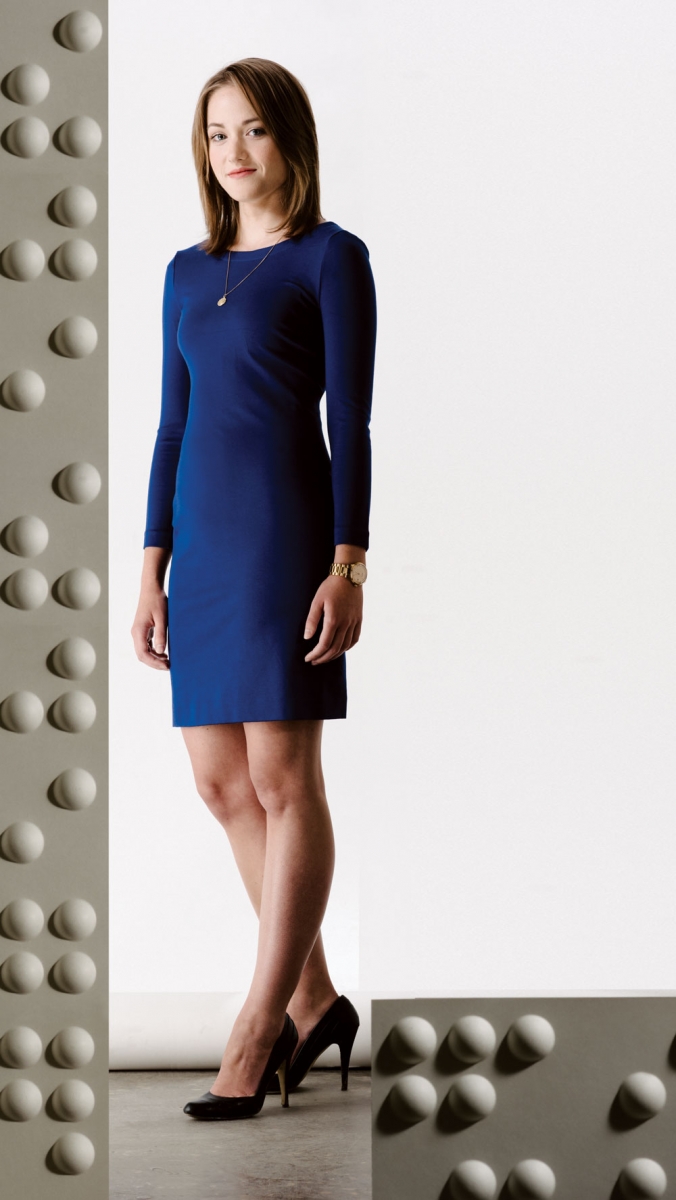 Age: 23
Job title: MD/Master of Science Student, University of Calgary; Co-Founder and Co-Director, MicroMalaria Project Ltd.
Why she's a 2014 Top 40:
Ann Zalucky is pursuing both a master's degree and a medical doctorate, researching and presenting findings on kidney disease and running the MicroMalaria Project, which she co-founded to help prevent the spread of malaria in sub-Saharan Africa.
At 23, Ann Zalucky has published papers in medical journals, given speeches at several research conferences, garnered numerous grants and scholarships, founded an organization to combat malaria and is currently working on a master's and medical doctorate at the University of Calgary. 
Considering her accomplishments in medicine, it's hard to believe there was a time in her second year of university when Zalucky almost majored in the arts. "I wanted to drop out of science and take poetry," she says. "I was so bogged down, and I didn't care too much about science."
The night she was considering switching majors, Zalucky received an e-mail letting her know she'd been accepted for a prestigious summer research scholarship program at the U of C that, it turned out, would reignite her love of science.
During that summer's research, she had read a paper about oxygen and the kidneys, so, when a post-doctoral scholar at the lab offered to show her how to perform ultrasounds, she asked if it was possible to ultrasound kidneys. A few days later, the professor came back with the idea to ultrasound the kidneys of people with breathing difficulties to observe the effects it might be having on their organs.
This gave Zalucky an idea for a research project that looked at how obesity and sleep-disordered breathing affected kidney health, two previously unconnected areas of study. Her published research resulted in invitations to speak about her findings at conferences in San Diego, Philadelphia and Edmonton.
Zalucky has her fingers in many pies, not all of them kidney.
She is also the co-founder and co-director of the MicroMalaria Project, a non-profit organization that works to prevent malaria in sub-Saharan Africa. This endeavour came about when she and a partner signed up for the Haskayne School of Business's Global Entrepreneurship Innovation Challenge. When their idea won first place, it seemed only natural to turn it into a reality.
Nearly half the world's population is at risk of contracting malaria, a disease transmitted by infected mosquitoes. The MicroMalaria Project, though still in its infancy, has developed three mosquito net prototypes to prevent infection and address flaws in nets currently in use, such as the use of hook suspension when many people live in housing without anywhere to hang nets.
How does she manage it all? "Perseverance," she says. "The successes are so few and far between. You fail almost every step of the way. Being able to see your failure as an opportunity to grow or an opportunity to be better is the reason I think I've been successful." –Andrew Guilbert