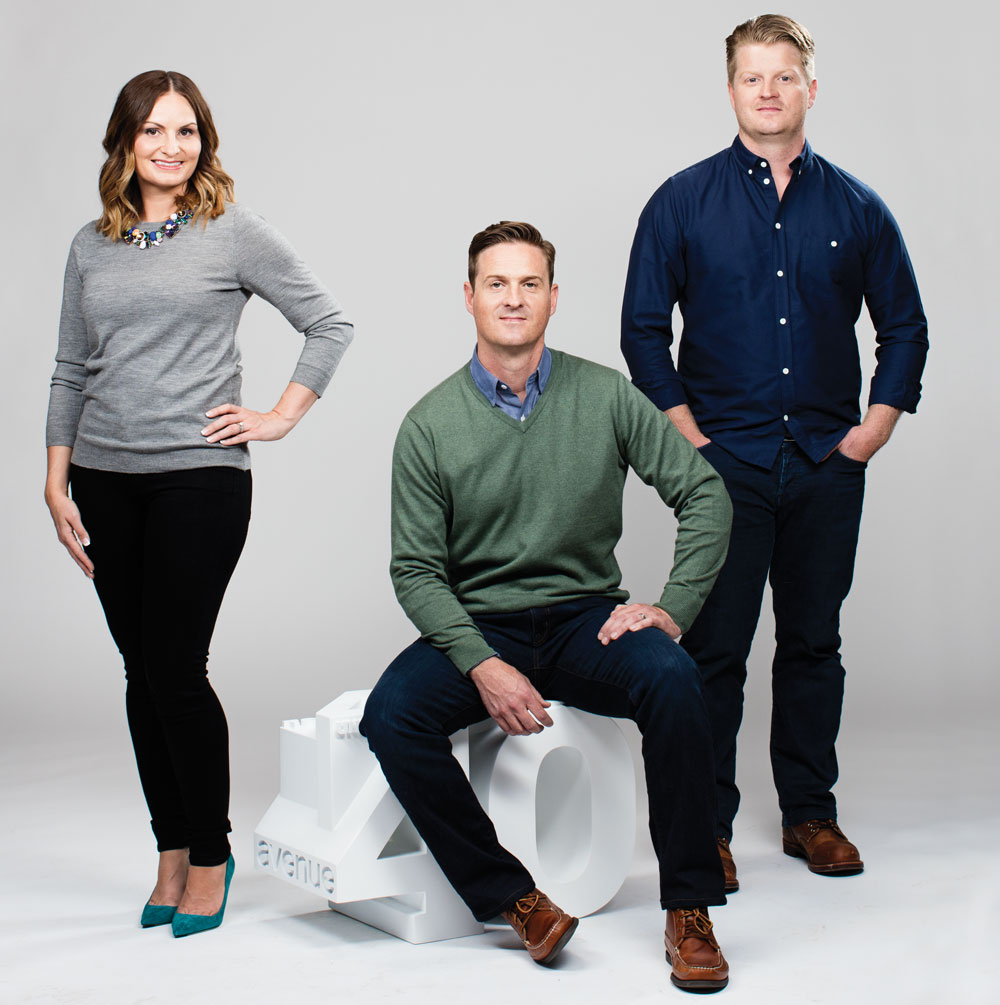 Job title: Co-Owners, Brewsters Brewing Company & Restaurant and Beer Revolution
Why they're 2015 Top 40s:
The Lanigan siblings are the second-generation owners of Brewsters Brewing Company and Beer Revolution, and have expanded the brands to 13 locations, employing almost 700 Albertans. They have been instrumental in successfully lobbying the government and the AGLC to modify policies and regulations to allow brew pubs to sell their beers outside of their pub locations. As a result, their beer is now sold in more than 400 liquor stores across the province.
Long before they were legally allowed to consume it, the Lanigan siblings had a deep appreciation for beer.
Andrew (centre), Deirdre (left) and Matt (right) – ages 39, 35 and 33, respectively – inherited that from their late father, Michael Lanigan, the founder of Brewsters Brewing Company, who also instilled in them pride in their work, a sense of community and the importance of family.
"He had us all involved from a very young age. He always stressed to us, 'Think of yourselves as owners,'" says Andrew. "Brewsters, working, family time. It all kind of intermixed."
After a lifetime of successfully navigating the intricacies of family business, the trio has expanded the two brands. They now own and operate 11 Brewsters and two Beer Revolution restaurants, employing nearly 700 people across Alberta. And, although there are plans to expand in the future, growth for growth's sake has never been a mandate. "It's not something we have to do," says Matt. "Everything has to be right. It has to feel right."
The Brewsters' model is all about community. With the majority of their locations in suburban neighbourhoods, the Lanigans take pride in being able to contribute to local schools, sports teams, associations and small businesses, each year donating more than $30,000 in-kind, mainly for fundraisers.
Following in their father's footsteps, they have been relentless in lobbying the government and the Alberta Gaming and Liquor Commission (AGLC) to change policies and regulations that restricted the growth of brew pubs in the province.
"It has taken some time, but Alberta is now finally starting to develop its craft-beer culture," says Matt. "It's gonna get very exciting in this province in the years to come."
In 2013, only a few months after their father died, the AGLC changed its policies, allowing brew pubs, including Brewsters, to sell their beer on the open market instead of being restricted to selling only from their own pub or restaurant locations. Today, Brewsters brews can be found in more than 400 liquor stores in Alberta.
"We're a company that has stood the test of time," says Andrew. "We've always stayed true to our roots. At the end of the day, we still make decisions sitting around a table, drinking a beer." – Nicole Halloran