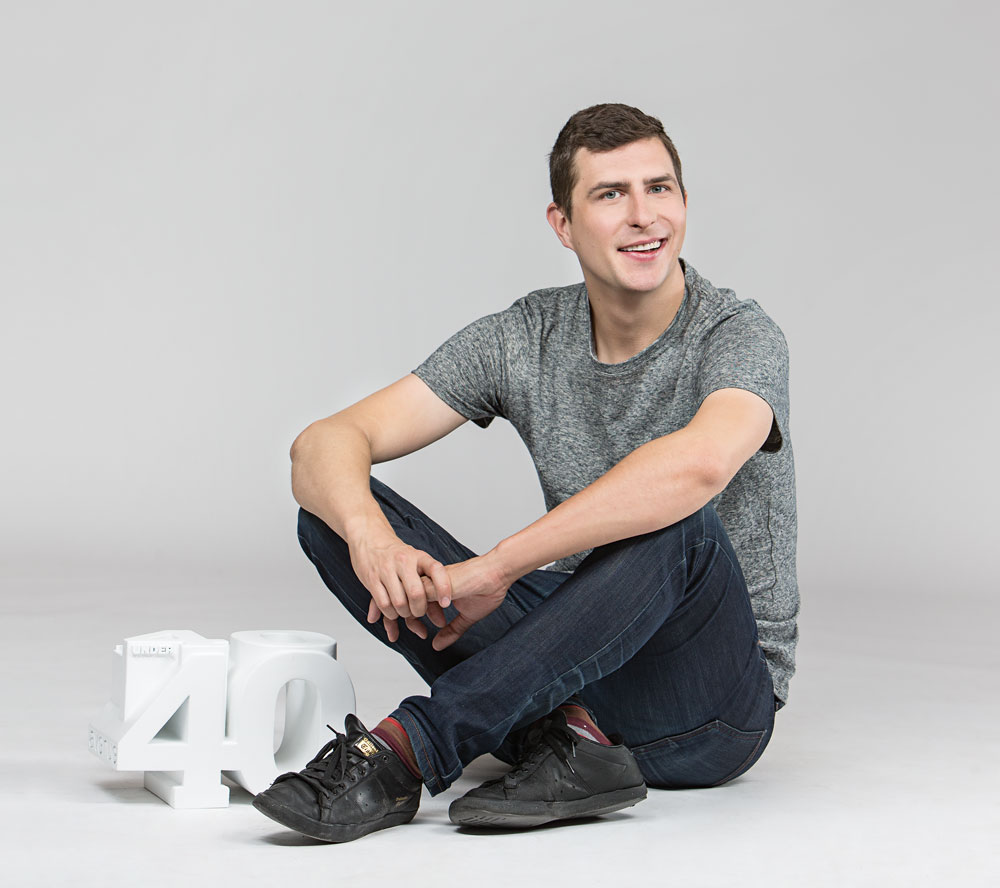 Job title: Owner, Lukes Drug Mart
Why he's a 2015 Top 40:
Since becoming co-owner and now owner of Lukes Drug Mart, his family's third-generation small business, Gareth Lukes has helped triple sales, turned the Bridgland location into a cultural hot spot, opened two new locations in Calgary and exported the store's cool vibe to Vancouver.
When Gareth Lukes started working closely with his father to run Lukes Drug Mart, business as usual wasn't an option.
"I was frustrated with how things were going and I wanted to take it to a place where I was actually proud of it," Lukes says of the Bridgeland pharmacy started by his grandfather, Jim, in 1951. "We started 'modernizing' the store is a polite way to put it."
In 2012, he set up a small section of vinyl next to the postal outlet. The pop-up record shop inside Lukes was surprisingly successful and gave birth to a fresh modus operandi for the multi-generational drugstore. "That was the beginning of the logic that this is a box that we can do anything inside, that there are no limitations to what we can do in the space," Lukes says.
In 2013, the space was transformed again with a new coffee bar – the first in Calgary to serve Portland-import Stumptown Coffee. The Bridgeland community and Calgary as a whole quickly took notice of the new Lukes, now more a community space than a pharmacy.
That community connection is important to Lukes – while improving the area and his business is key to him, he's also aware of the effects of change on the neighbourhood. "I think that's one of my biggest concerns – that the whole neighbourhood becomes gentrified and loses its soul," Luke says. "That would be a pretty sad place to do business in."
One way the store works against that is by giving back to a number of community-oriented non-profit groups, including a partnership with the Calgary Drop-In & Rehab Centre to provide pharmaceutical and counselling services to the shelter's clients.
In the past five years, sales for the Lukes brand have tripled, he says. Two new Calgary locations have opened in Killarney and Renfrew, along with Lukes General Store, a stand-alone retail space in the Gastown district of Vancouver.
Now sole owner of the family business, Lukes splits his time between Calgary and Vancouver as he works to establish his brand on the West Coast. But he remains dedicated to his hometown. He has served as communications director and vice-president of the Bridgeland Riverside Community Association and sits on the advisory board for the redevelopment of nearby St. Patrick's Island, taking an active role to preserve the neighbourhood he grew up in. – Sean P. Young