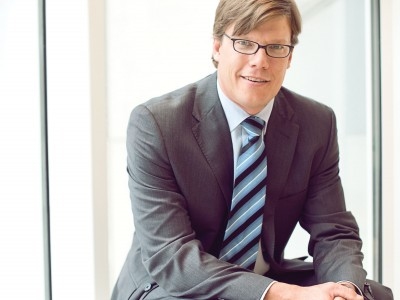 Job Title: Managing Principal, Navigator Ltd.
Age: 39
Jason Hatcher doesn't like to sleep.
"To spend half of your life sleeping seems such a shame to me," he says. "You have such a short period of time in this world." Averaging six hours of shut-eye a night, Hatcher makes the most of his waking hours.
As managing principal of Navigator Ltd., a public relations firm with offices in Toronto, Ottawa and, as of this past summer, Calgary, Hatcher builds campaigns to help his clients "put their best foot forward."
"Our job is to showcase them, identify the audiences they need to speak to and make sure that they're not being defined by others, but being defined by what they do," he says.
Executing campaigns is Hatcher's specialty. In 2004, he co-founded Spotlight Strategies Inc., a Calgary-based communications firm that has helped clients such as Alberta Centennial World Cup, Enbridge and Harris Corporation. Spotlight dissolved this past June and Hatcher joined Navigator to lead its Western operations, which are based in Calgary.
As for where his strategic skills were born, Hatcher cut his teeth in the finest training ground around: politics. "It's important for people to be involved and give back, and politics is one of the best ways I've found to do that," he says. "Standing on the sidelines and complaining about the way things are doesn't change things."
Hatcher, a born-and-raised Newfoundlander, began his political career as director of membership for the PC Party of Canada. He's worked with Joe Clark, acted as spokesperson for Jim Prentice and advised the likes of Ed Stelmach, Brad Wall and Alison Redford. "I don't ever want to be considered a political gun for hire. You work for people you believe in," he says. "If you do it that way, you get more out of it than you can ever give."
And he's big on giving. Since moving to Calgary in 2003, Hatcher has volunteered with the United Way, Shriners International and the Calgary Chamber of Commerce, among others, but politics will always carry a special draw.
"I really believe in government," he says. "Politicians have such a profound influence on our day-to-day lives."
Would he consider running himself? "It's certainly something that I will always consider. My [two] children are pretty young right now, and you have to take care of your home first." He pauses and smiles. "Maybe someday."