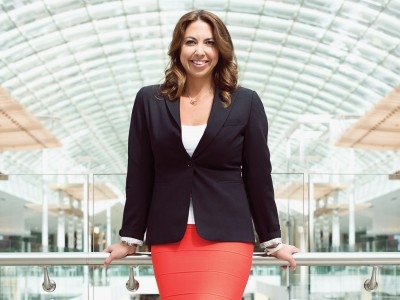 Job Title: President and Founder, Baby Gourmet Foods Inc.
Age: 37
Jennifer Carlson Broe has the word "believe" tattooed on her right wrist. She got the ink four years ago when she began to grow her small but successful stall at the Calgary Farmers' Market into a multi-million-dollar, nationwide business.
She is the president of Baby Gourmet, an organic baby food company that sprang from her desire to feed her own children the best food possible. Carlson Broe likes to cook but realized other parents who don't have the time or inclination needed another option besides the preservative-packed, low-quality, jarred baby food lining store shelves.
"There was an opportunity here to make something that tastes good that parents could feel good feeding their babies," she says. She had the idea in October and, by January, Carlson Broe was selling her homemade, organic, additive-free baby food. She opened a stall at the Calgary Farmers' Market and news spread quickly. "Moms are viral; they find something that they like and they tell everyone about it," she says.
When Carlson Broe looked to expand Baby Gourmet, she set her sights on the biggest retailer of baby food in Canada, Walmart.
She left the market in 2008 and spent two years rebuilding the company in order to sustain growth. In 2010, with financing and an executive team in place, Carlson Broe made a product pitch to Walmart Canada. Superstore and Canada Safeway quickly followed and Baby Gourmet is now sold in all major retailers across the country, and the product is currently in sales trials with Walmart in the United States.
Since 2006, Baby Gourmet has grown from seven part-time employees with annual revenues of $150,000 to 17 full-time employees with revenues of $3.5 million in 2011, and projected revenues of $9 million for 2012.
Carlson Broe recently donated the largest amount of baby food in its history – 160,000 meals – to the North Texas Food Bank and says that is one of the best parts of Baby Gourmet's meteoric growth.
"I'm in a position now to give back," she says.
@babygourmet, babygourmet.com/blog