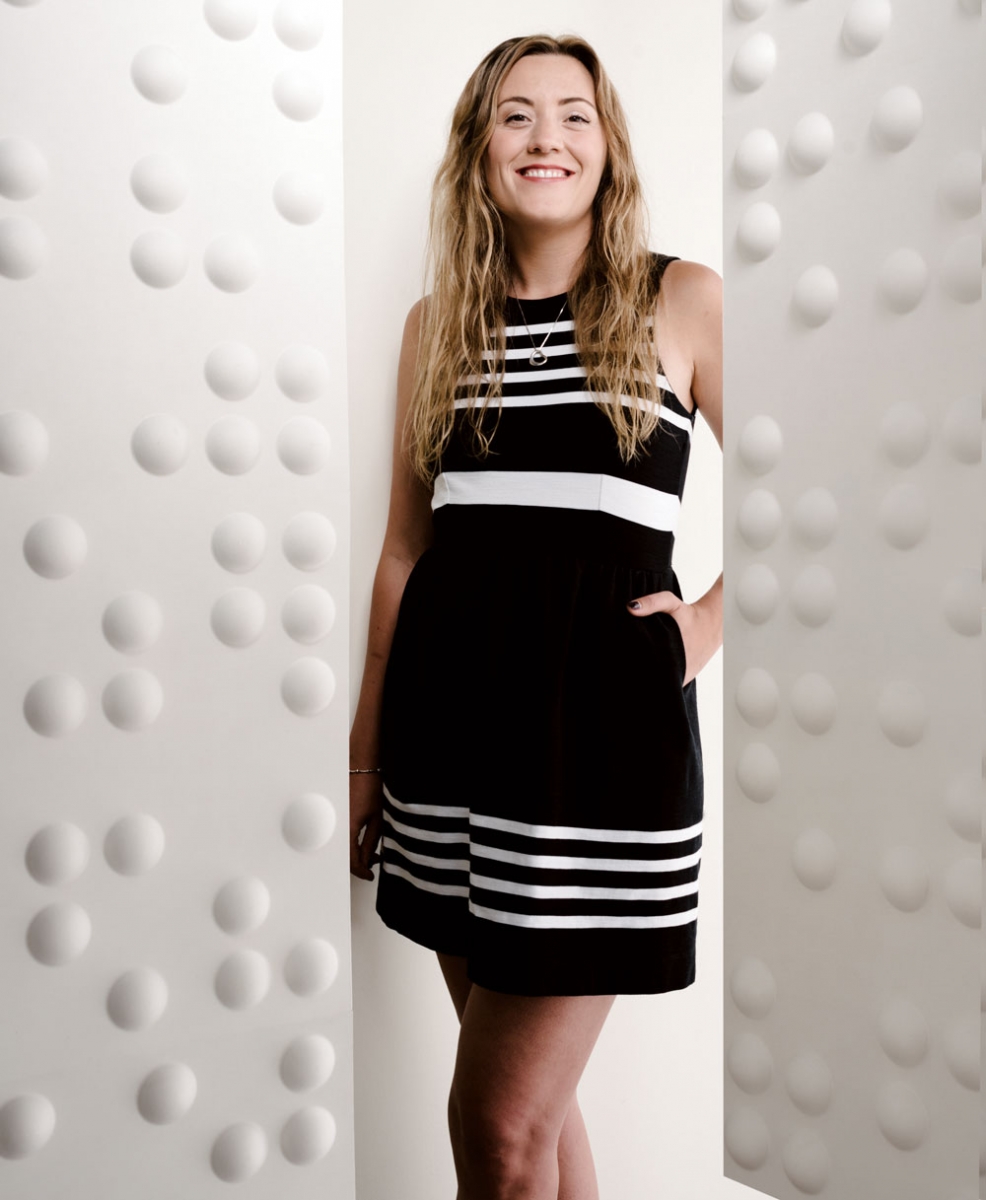 Age: 37
Job title: President, Arletta Environmental Consulting
Why she's a 2014 Top 40:
Jennifer Carscallen has taken her environmental consulting business from start-up to 22 employees and more than $2 million in annual revenues.
Jennifer Carscallen's job is part investigative work, part cleanup and all science. 
On any given day, the founder and president of Arletta Environmental Consulting and her team could be responding to an oil spill, assessing and decontaminating a polluted site, calculating greenhouse gas emissions or restoring a disturbed site for one of their many oil and gas clients. 
The work is varied – and booming. Since launching Arletta in 2008, Carscallen has gone from operating as a one-woman force to having a team of 22 and revenues that exceed $2 million per year. Her business acumen has been celebrated – last year, she landed on Profit/Chatelaine's W100 Top Female Entrepreneurs list – but it's her drive to solve complex environmental puzzles that sets her apart.
"Every single well that we drill in Alberta has some kind of surface impact, so it's really important that those sites get restored," she says. With 10,000 to 15,000 wells drilled in the province every year, there's lots of work to be done. 
"The most satisfying thing that we do is put land back so it's usable at the end of the day for other people," says Carscallen. Satisfying, but also misunderstood. "The biggest misconception is that we're tree-huggers. We're actually highly skilled scientists and engineers. We're geeks!"
Employing such a bright, idealistic crew has led to a unique workplace. Carscallen's team buys eco-friendly coffee, has a composting system in place and enforced paperless reporting two years ago. 
She says pulling together a strong team has been her greatest accomplishment – and her biggest challenge – but she is patient. 
"I'd rather leave a seat empty than hire the wrong person," Carscallen says.
To ensure the future is bright, Carscallen has spent the past 15 years volunteering with the Calgary Youth Science Fair. "I want to encourage as many kids as possible to get into science and engineering," she says. "I have such a love and passion for science."
Looking ahead, Carscallen doesn't have massive growth aspirations for Arletta. She's just content to keep building her firm's reputation, one project at a time. 
"Staying on our steady path is good enough for me. I'm just along for the ride," she says, "and it's a lot of fun." –Michelle Magnan