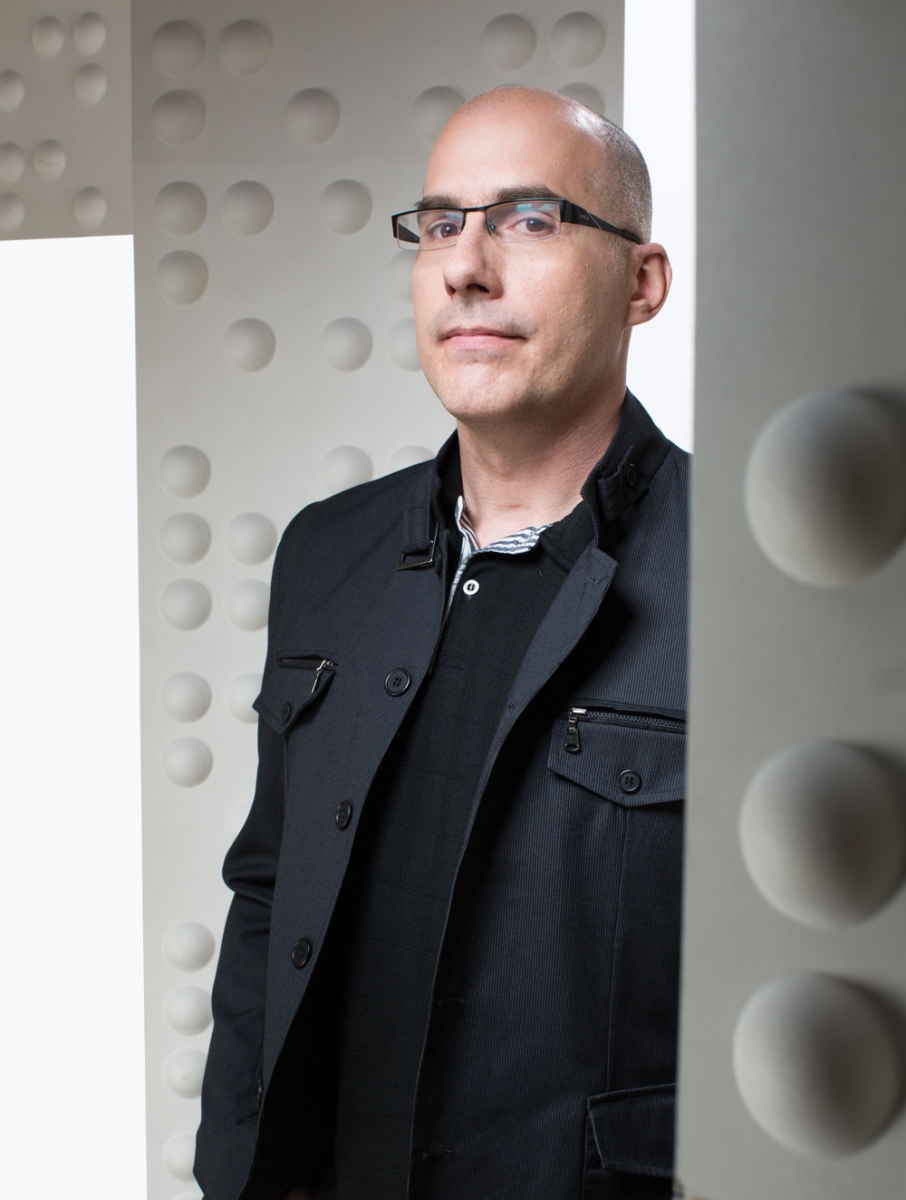 Age: 37
Job title: CEO, PK Sound
Why he's a 2014 Top 40:
Jeremy Bridge has led his sound-production company to the forefront of the electronic dance music craze, including providing sound production for Skrillex, and has also developed a line of speakers.
In an industry known for pumping out the decibels, PK Sound is making itself heard above the din.
The Calgary-based company provides sound-production services for some of the biggest concert producers and promoters in the industry, including Embrace, Insomniac, Union Events and Boodang Music. PK Sound also designs and manufactures loudspeakers at its headquarters in the Foothills Industrial Park.
At the centre sits CEO Jeremy Bridge, a professional engineer and DJ, who understands the music industry from both sides of the stage.
"An engineer without artistic creativity might be a good number-cruncher and applier of knowledge, which is awesome, but that doesn't necessarily make them an innovator or inventor," says Bridge, who performs as a DJ under the stage name Subvert.
Bridge, a former engineer in the oil and gas industry, and PK Sound's six co-founders started making loudspeakers in a garage in 2003. Early on, the group saw the potential for growth in providing sound-production services for electronic dance music (EDM) concerts and festivals.
"EDM is where we got our start and where we've seen the most growth," Bridge says. "While other companies were arguing whether EDM was real music or not, we were making connections with artists." 
In 2012, Bridge led PK's sound-production team for Full Flex Express, a cross-country train tour by six-time Grammy Award-winning EDM artist Skrillex.
Bridge also spearheaded PK Sound's research and development wing, pioneering a line of loudspeakers for concerts, nightclubs, sporting shows and exhibitions.
Following some early years in the red, PK Sound is on track to profitability, Bridge says, with an estimated $3.75 million in gross revenue expected for 2014. The company has 24 full-time employees and recently opened offices in San Francisco and Victoria.
But Bridge makes clear that people, not profit, are the key to PK's success.
"We're an employee-owned company. Our people make the company, even more than the product, and we reflect that in our business model," he says. To Bridge, that means serving home-cooked organic lunches at work, hosting corporate yoga classes and doling out thousands of dollars in prizes annually to employees who take part in a physical health challenge.
It also means giving back to the community. For seven years, Bridge and his wife, Eroca Colins, volunteered as artistic directors at Shambhala, an electronic music festival at the Salmo River Ranch in B.C. Now they are paid to oversee production at Shambhala's The Village, a tree house-inspired sound stage and one of the largest permanent outdoor concert venues in North America. -Greg Beneteau