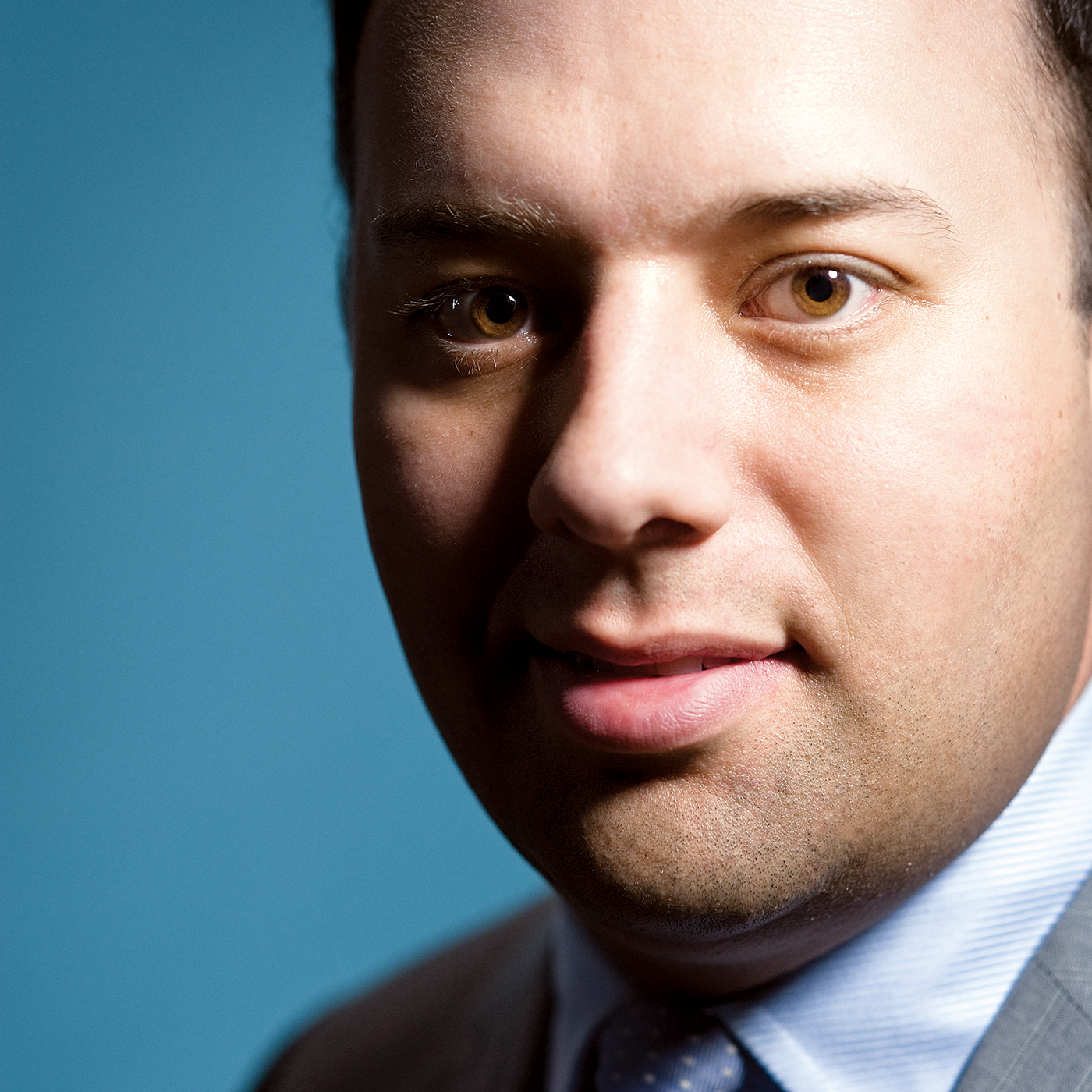 Job Title: MLA, Calgary-Egmont, Deputy Government House Leader and Minister of Housing and Urban Affairs, Government of Alberta
Age: 35
"The decisions I make on a daily basis impacts so many people's lives, and that's something I take very seriously."
At age 13, Jonathan Denis got his first taste of politics, tagging along with a politician to knock on doors. That early exposure to the democratic process placed a seed in Denis's fertile, young mind that began to take hold and grow. "It's been a lifelong ambition to be in politics," he says.
Denis's political desire came to life in 2008, when he became MLA for the constituency of Calgary-Egmont. And this past January, at the age of 35, he made history by becoming the province's second-youngest cabinet minister when he was appointed minister of Housing and Urban Affairs.
Denis definitely has his hands full. As minister, he manages all the government's programs to end homelessness and provide Albertans with affordable housing. At any given time, his department assists 80,000 people in Alberta with their housing needs – about 30,000 of whom live in Calgary. "The decisions I make on a daily basis impact so many people's lives, and that's something I take very seriously," he says.
Under Denis's leadership, the department is also committed to building 11,000 new affordable housing units by 2012. So far, about 8,900 units have already been built or are under construction.
"We don't want to create a ghetto like the housing projects in the U.S. in the 1950s and '60s; those are some of the worst examples of public housing," Denis says. "We want to create housing that integrates people into the community. The measure of success in this department is how many people we provide assistance to who become fully independent."
As a politician, Denis isn't afraid to put his neck on the line and do what he thinks is right, even if it puts his own career in jeopardy. In 2009, he was one of the members of the Fiscal Four, a group of largely Calgary-area MLAs
who banded together to put public pressure on their own government not to spend beyond its means. Instead of punishing Denis for this move, however, Premier Ed Stelmach appreciated the advice, rewarding him with a cabinet post.
As he assumed his new role, Denis knew both the public and the media would be scrutinizing his every move, making sure he stayed true to his earlier pleas for fiscal responsibility. So Denis changed his department's protocol from giving block funding to cities on a per capita basis, to making them apply and wait in line with everyone else for project requests that must include measures for fiscal accountability.
This move helped Denis reduce spending in his department by 19 per cent over the past year. "It's important to me to provide the best value possible for taxpayers," he says.
Why he's the top: Denis became Alberta's second-youngest minister when he was appointed as the minister of Housing and Urban Affairs at the beginning of this year. He now manages all of the province's programs to end homelessness and provide Albertans with affordable housing.
The key to his success: "The people in your area hire you to do a job. They don't hire you to be a yes man or woman. That's something I try to never forget."