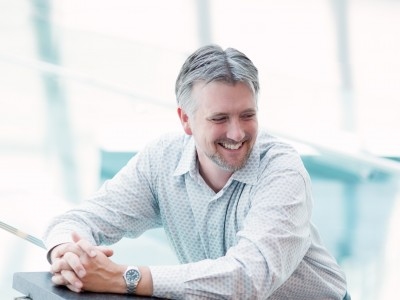 Job Title: President, Motive Industries
Age: 38
In oil- and gas-centric Calgary, Nathan Armstrong is somewhat of an anomaly.
He's one of the world's leading authorities on advanced and electronic vehicle development and speaks of seeing Alberta's potential to not only expand but to also lead non-traditional industries, such as space and water technology, to the manufacturing sector.
"I was told that Alberta is a place where design comes to die, but I disagree," says Armstrong. "I see great potential here to move the culture forward and hope that the work I'm doing with automotive, aerospace, space and water technology will help Calgary be seen as a place where great design is born."
If anyone can convince you of this visionary plan, it's Armstrong. He is in the process of developing the Canadian branch of Healing Water Institute, a water advocacy group. He also co-founded Project Eve, a nationwide consortium to further electric vehicle technology in Canada. He's been profiled in almost every major North American automotive magazine and used to work for Boeing and Arrowhead on the International Space Station.
Armstrong took Motive, a transportation design firm he started, from a one-man operation in Southern California to a Calgary-based company of 10, which has more than 200 vehicle projects in its portfolio for big companies including Ford, Nissan, Honda and Toyota.
Motive is known for its innovative automotive designs. Its design, The Switch, was backed by Popular Mechanics in 2010 as seventh in line to possibly win the $10-million Automotive X-Prize. In 2011, the Kestrel was unveiled as the first road-ready car made with a bio-composite body built of flax and hemp. It has a battery system that can feed power back into the electrical grid. The car is currently being built right here in Alberta out of local agriculture materials.
Motive is exploring public-transit concepts, too, and is partnering with the University of Calgary in a study to look at a Personal Rapid Transit system or automated podcars in the city's northwest.
And what's his next frontier? Space, of course. Last year, his partnership with the Canadian Space Society led to establishing a new Alberta chapter following the Canadian Space Summit in Calgary.
As Armstrong puts it, it's all about keeping the idea bigger than himself. "This sector is interesting, not because I think we're going to go to the moon, but because just pushing that conversation, with more people interested in developing that type of technology, it will only bleed and spin off into other ideas," he says.