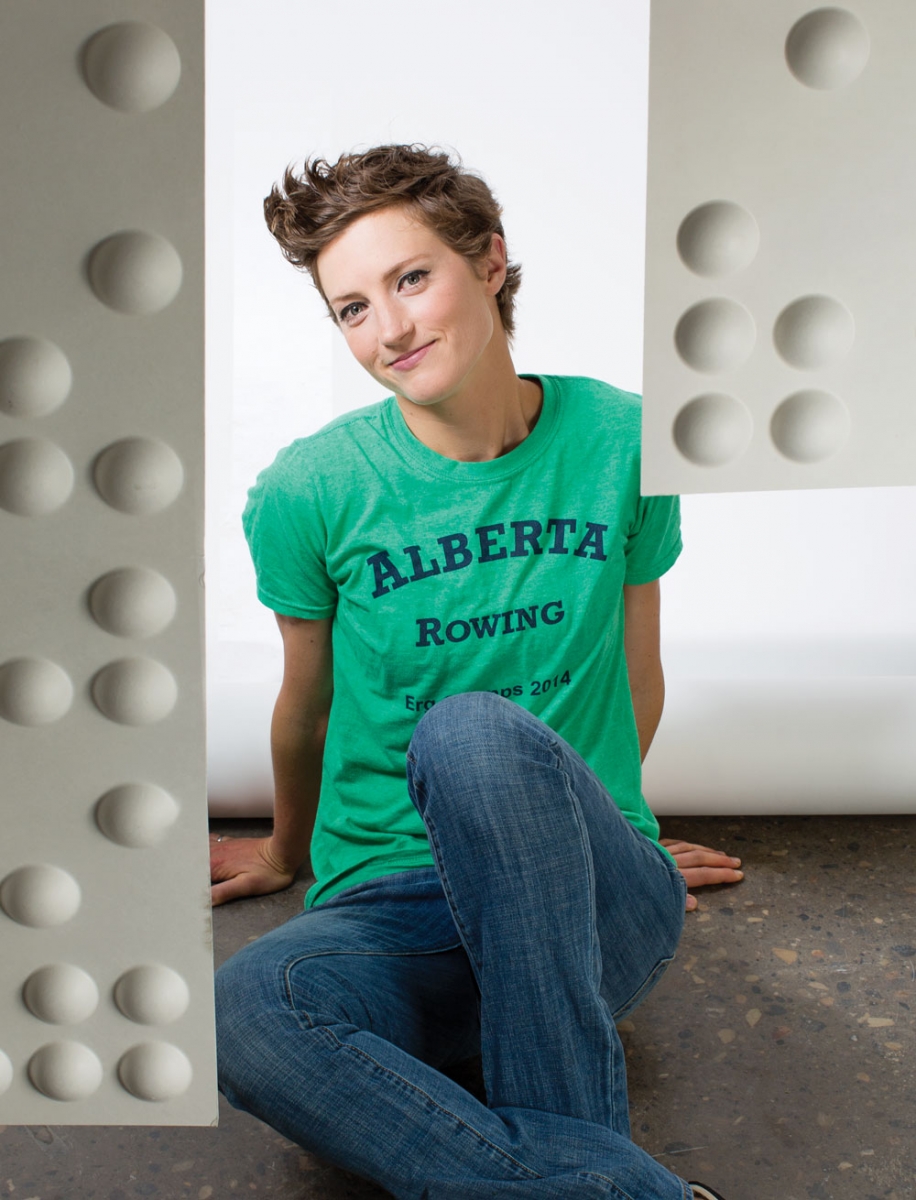 Age: 32
Job title: Masters of Science Student and Teaching Assistant, Electrical Engineering, University of Calgary; Graduate Research Assistant, Project neuroArm; Founder and Director, Schulich Community Robotics Program
Why she's a 2014 Top 40:
Rachael L'Orsa turned a pile of spare parts, her own engineering background and a love for robotics into the Schulich Community Robotics Program, giving kids hands-on robotics experience. Plus, she's one of only three female smoke jumpers in Canada.
Rachael L'Orsa's high school math teacher told her she was bad at math and would never amount to anything. If only he could see L'Orsa now.
The no-good math student aced her undergraduate engineering degree at the University of British Columbia, winning numerous scholarships along the way, and received a coveted research fellowship placement at the University of Tokyo, in addition to a graduate scholarship that would enable her to work anywhere in the world.
She chose the University of Calgary's electrical engineering program – specifically, to work with Chris Macnab on Project neuroArm, a one-of-a-kind neurosurgical robotics initiative at the Foothills Medical Centre that will change the way we use computers for precise repeatable movements, such as those made by surgeons. NeuroArm also has implications for Canada's space sector and other industries (think oil and gas) that require maintenance and repair in hazardous environments.
During her work with neuroArm, L'Orsa found a basement full of spare robotic parts. These surplus resources, combined with her passion for robotics, led her to create the Schulich Community Robotics Program to fill what she saw as a lack of hands-on opportunities for Calgary kids to really learn robotics.
"Becoming tech-savvy as a child will open a world of opportunities to young Calgarians, helping them discover their passion and build confidence with the open-ended problems and emerging technologies that will colour their futures," she says. 
L'Orsa also gives her time to mentoring high school students through the Cybermentor program, and she coaches an all-girls robotic team. If any of those kids have a bitter math teacher looking to squash their dreams, L'Orsa wants to be there to counteract that and to show them that they can do math – and anything else they dare to dream.
When she takes a break from academia, L'Orsa jumps out of planes. Into smoke. In the middle of forest fires. That's how she spends her summers, as one of only three female smoke jumpers in Canada. She's also a certified paramedic in B.C., a competence she continues to maintain, "because it's good to know how to save lives." And, because all that physical energy has to go somewhere during the academic year, she's also the president of the U of C Rowing Club.
"Calgary is capable of producing world-class rowers, but there is a need to cement the necessary infrastructure to support our athletes on their journey to the podium," she says. She wants to help them do that.
What next? Ten years from now, she's going to be an astronaut. Believe it. –Marzena Czarnecka
This profile has been updated from the original. Rachel L'Orsa is currently a Masters of Science student. She has been accepted into the PhD program in electrical engineering at the University of Calgary to begin in January 2015.