The Alberta film and television industry has had its star-making moments over the years, with award-winning and critically acclaimed projects such as Brokeback Mountain and The Revenant shining a spotlight on the province and its natural beauty. 
But the past two years have seen the provincial film sector as a whole make great strides.
In 2019, the film and television industry in Alberta brought in approximately $250 million of work, with many of the marquee projects of that year filmed in the southern part of the province. Locals might recall Ghostbusters: Afterlife shooting in Fort Macleod and other surrounding areas, and Jumanji: The Next Level taking up residence in the Rockies. In 2021, that number rose to an estimated $482 million.
The increase was not mere happenstance. As in other sectors, the advent of COVID-19 in the spring of 2020 had a devastating effect on film and television production. But Alberta became one of the first jurisdictions to re-engage the industry with quick implementation of COVID safety precautions. The unions and guild increased training initiatives exponentially during this time and many productions that wanted to start filming right away felt they could do so safely in Alberta with quality crews.
This quick response got the local industry back on its feet through 2020, and things continued ramping up from there through the summer of 2021, the busiest months on record. The Calgary Film Centre, an 80,000-square-foot production studio and warehouse space, had been booked at 100-per cent occupancy in July 2019, and remains fully booked into 2022. "We're building a bit of a pipeline that's quite robust right now, of people who are interested," says Erin O'Connor, Calgary Film Centre's business development and programming manager. "We've got global attention. People are looking at Calgary."
The momentum can also be attributed to an about-face from the Province on tax credits. In March 2021, the Alberta government removed the cap that limited film and television productions to a maximum $10 million tax-credit claim and increased the funds available for the industry by $19.5 million, bringing the total budget to $50 million. The cap was implemented by the UCP government in 2019 after it cancelled the two-year-old Screen-Based Production Grant implemented by the preceding NDP government.
Prior to being removed entirely in 2021, the cap had seen incremental increases that were intended to make Alberta a more competitive jurisdiction amongst the world's largest studios and streaming companies and contribute to diversifying the economy. "With the removal of the cap, what it did was tell the world — and specifically major studios — that Alberta was open for business," says Luke Azevedo, vice-president of Creative Industries, Operations and Film Commissioner for Calgary Economic Development.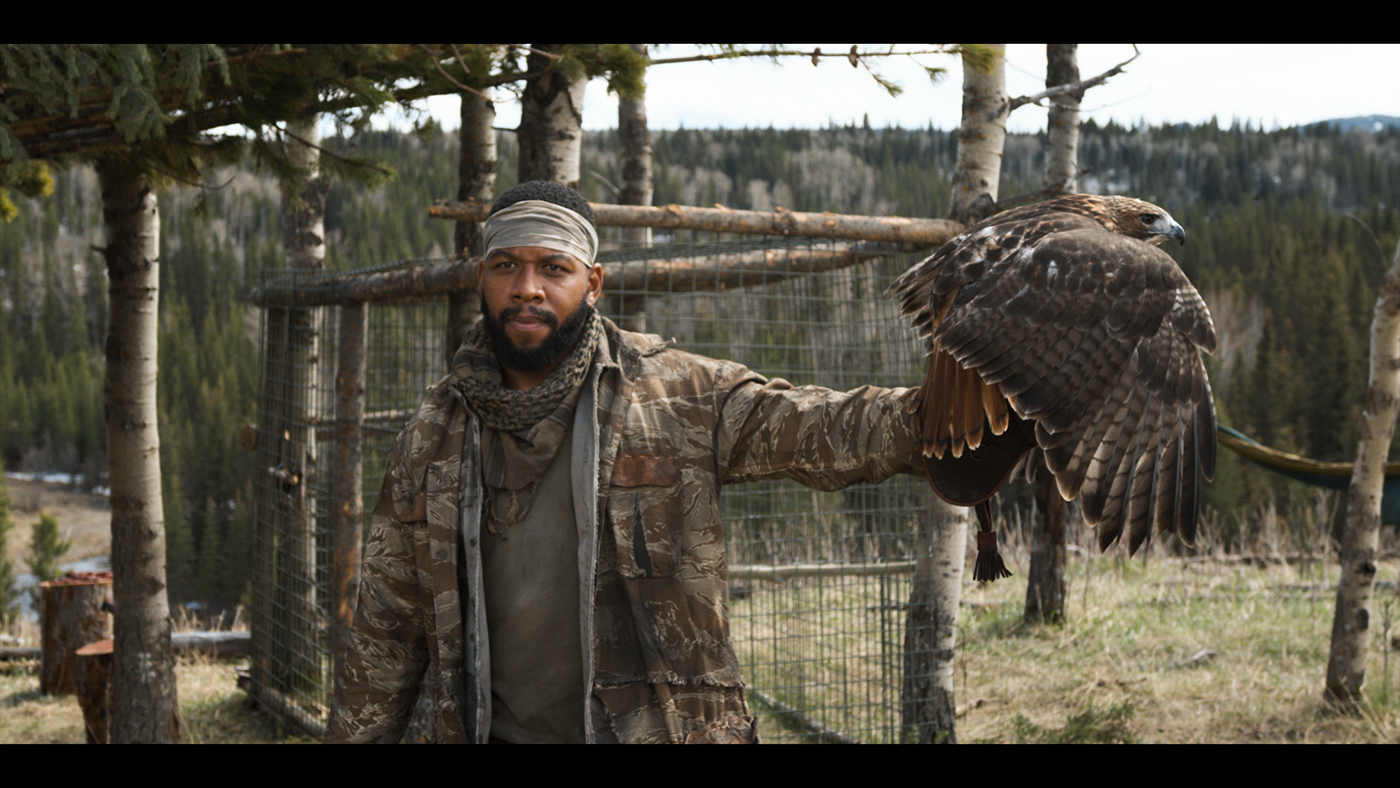 For Calgarians involved in the production side of the industry, the surge has meant steady work. "There's such a need for content in the world," says Phaedra Godchild, a costume designer for film and TV productions. Among the shows Godchild worked on in the past two years is the Netflix original series Black Summer, a prequel to the zombie-apocalypse show, Z Nation, which filmed its second season in the Calgary area in early 2020 under protocols that included daily COVID tests, PPE robes for the crew and daily wardrobe sanitization.
Black Summer's choice to film here was due 
in large part to the efforts of local director and 
producer Jason Wan Lim, who successfully convinced the Los Angeles-based show to film its second season in Alberta, beating out three competing locales. He was subsequently hired on as a producer.
When Netflix committed to Season 2 of Black Summer in early 2020, there was no guarantee that the show would receive a tax credit from the government, but the team was so taken with Alberta that they decided to shoot here regardless. Black Summer became Netflix's first self-managed production to shoot in Alberta. Ultimately, the credit did come through, and, though it wasn't a dealbreaker for the production deciding to stay or go, it was seen as a reassuring sign, Wan Lim says.
Black Summer's growth ultimately fuelled Wan Lim's decision to pursue other opportunities. "It became a bigger machine, and, as a result, there was a lot more bureaucracy and hoops to jump through," he explains. "I remember thinking to myself, 'the money's good.' But I don't think I've gotten into filmmaking just for the money." He decided to pivot his film career toward directing instead and is now set to work on an upcoming holiday-season film written by previous collaborator Steve Goldsworthy.
Along with Black Summer, Godchild has worked on a number of major big-budget projects in recent years (including Ghostbusters: Afterlife), some of which have agreements to do 60 to 80 per cent of their spending in Alberta. This means that not only are crews sourced locally, but so are clothes, props, transportation, food and catering. The larger budget a project has, the more money goes back into the local economy.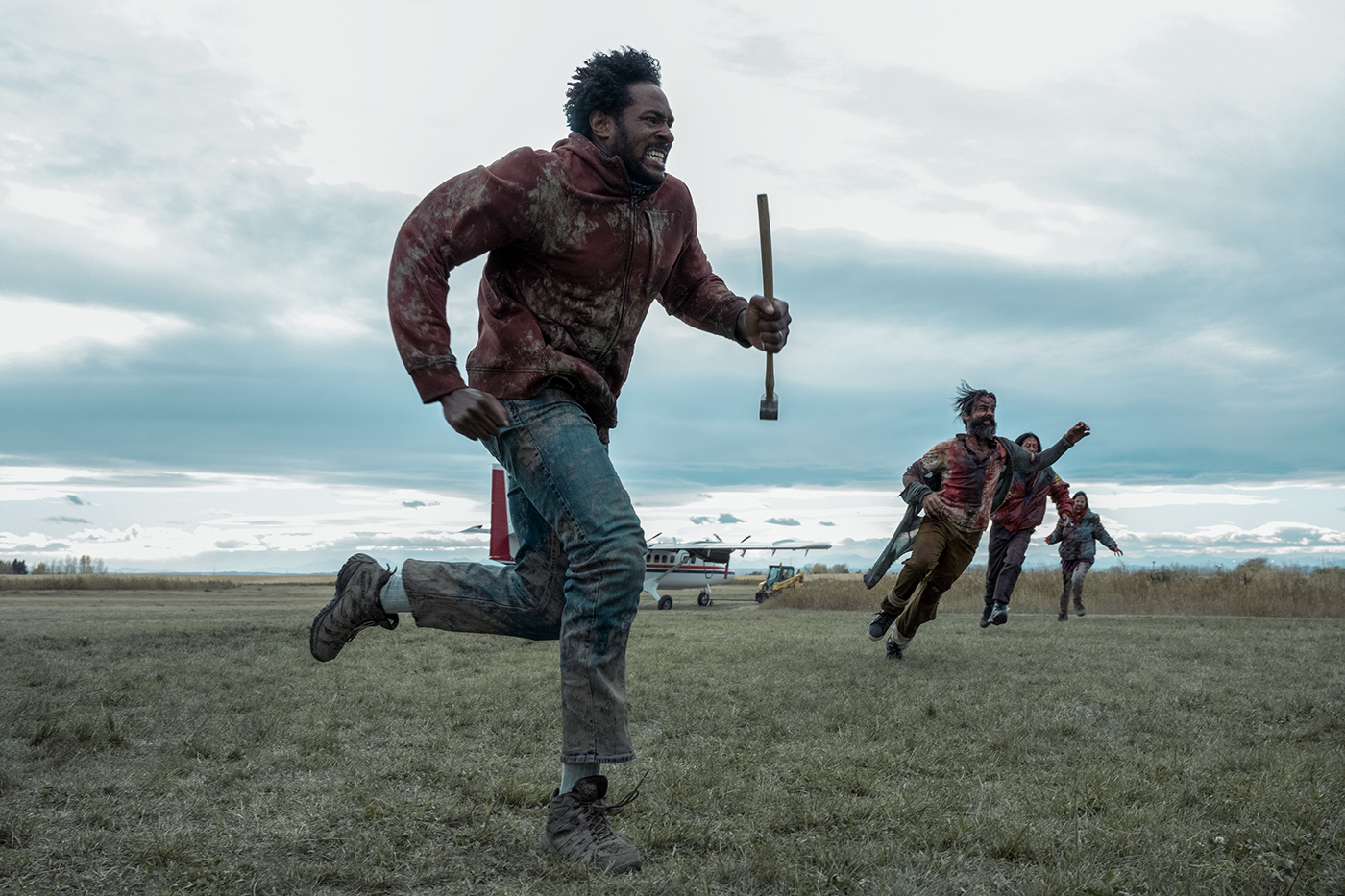 The largest-ever production to film in Alberta is the highly anticipated HBO series The Last of Us, which has been shooting at locations around Calgary over the past year. Other major titles shot here recently include FX's Under the Banner of Heaven, a crime-drama based on the non-fiction book by Jon Krakauer (Into Thin Air, Into the Wild) and written by Oscar-winner Dustin Lance Black; Amazon's Outer Range starring Josh Brolin; Paramount's Joe Pickett; and Apple TV+'s Fraggle Rock reboot.
While the removal of the cap doesn't necessarily benefit small-budget independent filmmakers, it does give local electricians, set-builders, painters, hair and makeup artists, stylists, and other film-industry contractors the chance to gain experience working on high-calibre productions.
Calgary-based Liz Nandee first became interested in set-decoration while interning on the original Jumanji movie in Vancouver. She went on to do set-decorating work for a variety of independent movies, TV shows, advertising shoots and for touring presentations by A-list celebrities including Oprah Winfrey and Michelle Obama.
In November 2021, Nandee became a permittee for Alberta's film and television union IATSE 212, and immediately got a job as a set buyer for the historical unit on Under the Banner of Heaven. Though it was quick-paced, vigorous work, Nandee says she was thrilled to use her expertise on a large-scale production, filmed here in the city she calls home.
"There are so many different ways to explore everybody's creative talent here in Calgary," she says. "Being able to have that opportunity, that you wouldn't have thought how many years ago that you'd be able to do in Calgary — it's so amazing."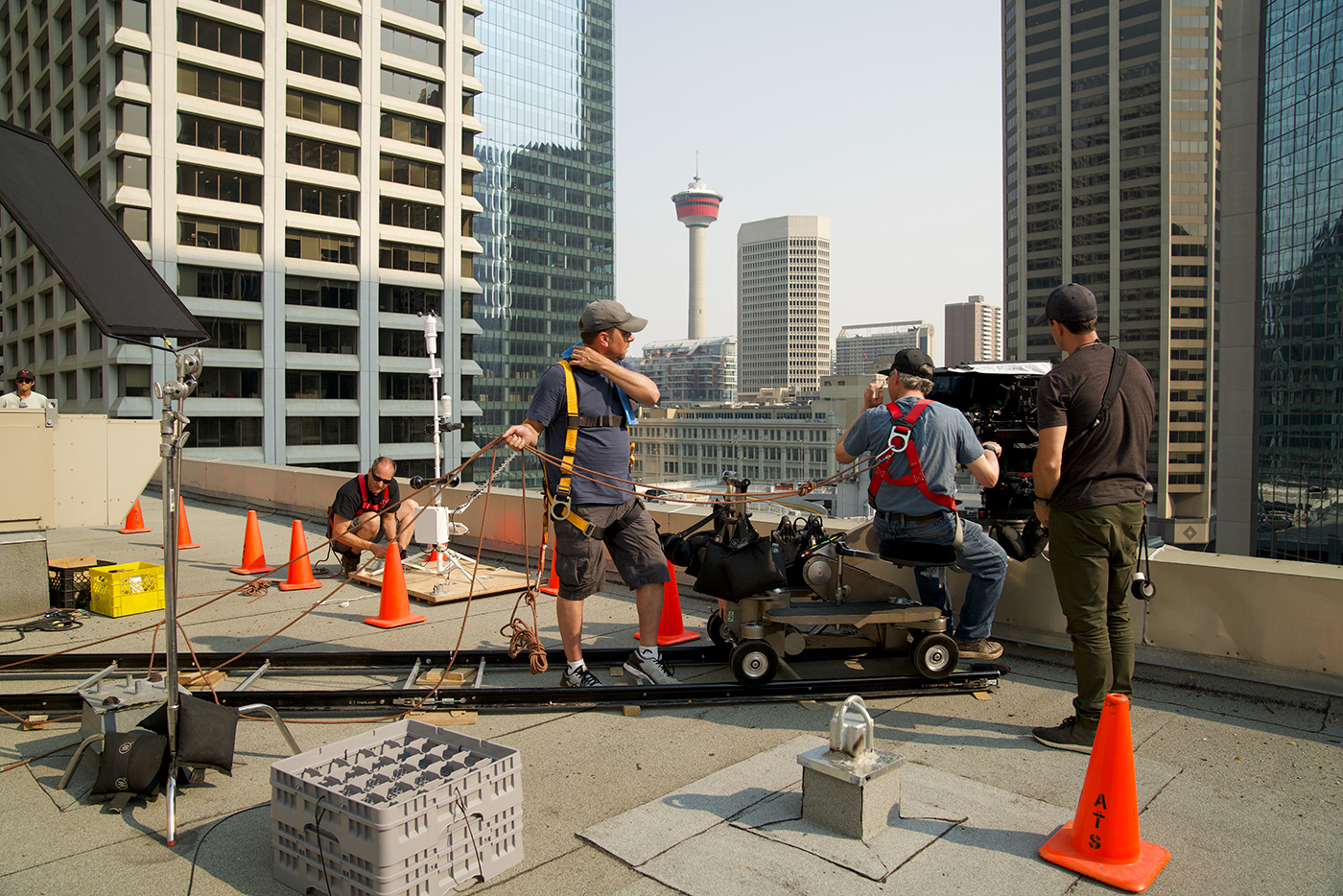 While Calgary isn't likely to become the next Vancouver overnight, Azevedo anticipates that, with government support through incentives, film and television could become a billion-dollar industry in Alberta in three-to-five years. "Development and growth of an industry between 20 and 30 per cent is not unheard of," he says.
For that to happen, Azevedo aims to keep Calgary at the forefront of showrunners' minds. "We have the ability to create that film-friendly environment for them, to not only be attracted to the region, but to experience what it is to film and produce in Alberta, which is award-winning, and with some of the best crews and talent in the world," he says.
And, unlike in Vancouver, Wan Lim notes that locals aren't yet jaded to the experience of being a backdrop for storytelling. "For the most part, people are very willing to open their homes and businesses, and then abandon the streets so that we can do our crazy film projects," he says.
Wan Lim, Godchild and Nandee say they are all booked up for the rest of the year, and, while they must remain tight-lipped about the details about those productions, one thing is clear: the film industry in Alberta is looking brighter than ever.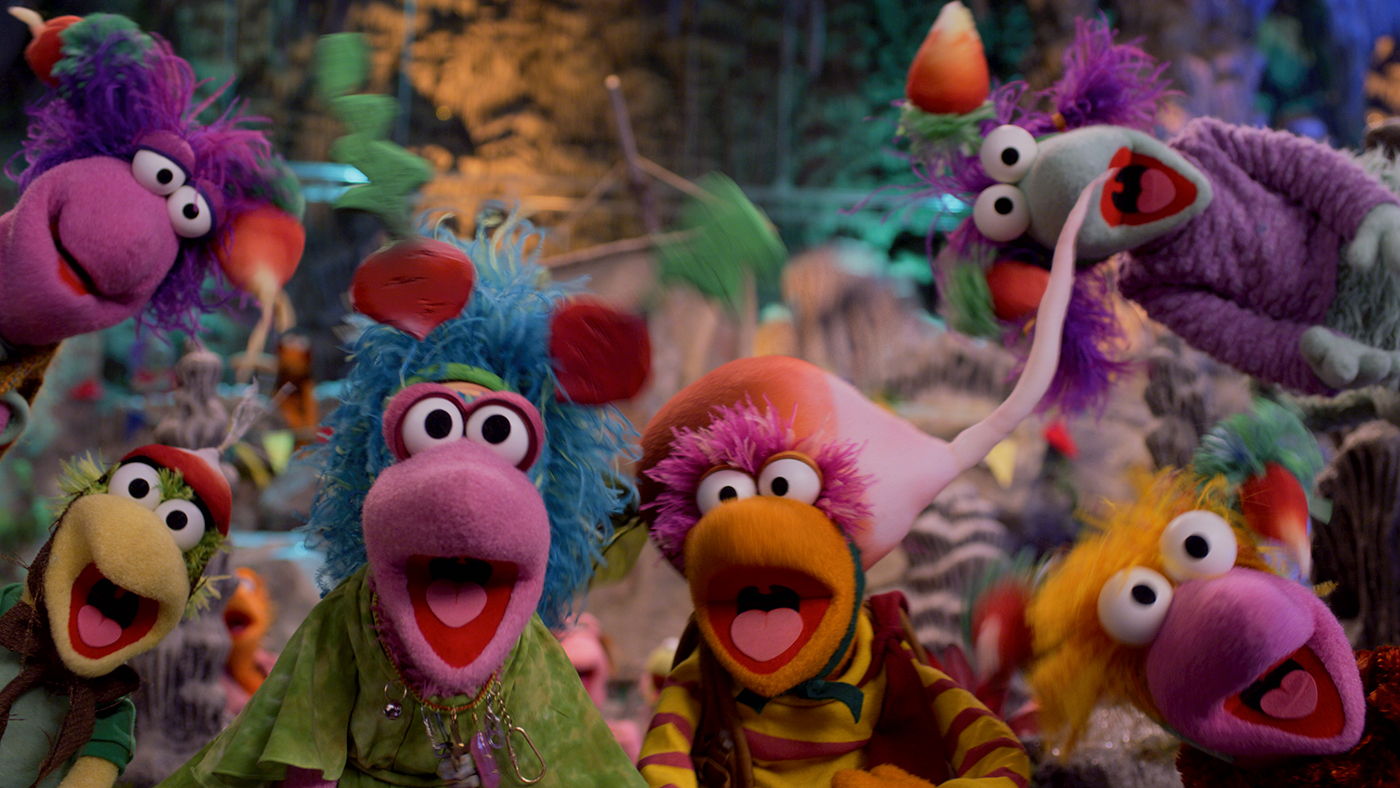 Alberta-Based Productions
Joe Pickett
Production Notes: Filmed in Cochrane and at other sites in the Calgary area.
Where to see it: Premiered December 2021, slated to stream on Paramount+ at a later date.
Under the Banner of Heaven
Production Notes: Adaptation of the 2003 non-fiction book by Jon Krakauer. Locations include Calgary and Carstairs.
Where to see it: FX on Hulu, Disney+ as a Starz Original, premiere date TBA.
Outer Range
Production Notes: Produced by Amazon Studios with an estimated budget of $6 million per episode. Locations include Calgary, Los Angeles, Albuquerque and Las Vegas.
Where to see it: Amazon Prime Video, premiere date TBA.
Black Summer
Production Notes: Filmed in Rocky View County, Bragg Creek, Kananaskis Country, Morley and High River; budget estimated at just under $700,000 per episode, with increase in post-production.
Where to see it: Seasons 1 and 2 are screening on Netflix.
The Last of Us
Production Notes: Filming began in July 2021, and is expected to wrap June 2022. Locations include Mount Royal University, Victoria Park, SAIT and Northland Mall in Calgary, as well as Fort Macleod, High River, downtown Edmonton, the Alberta Legislature and Okotoks. Budget is said to exceed $10 million per episode.
Where to see it: HBOMax, premiering in 2023.
Fraggle Rock: Back to the Rock
Production Notes: Produced by The Jim Henson Company and New Regency at the Calgary Film Centre.
Where to see it: Debuted January 2022, currently streaming on AppleTV+