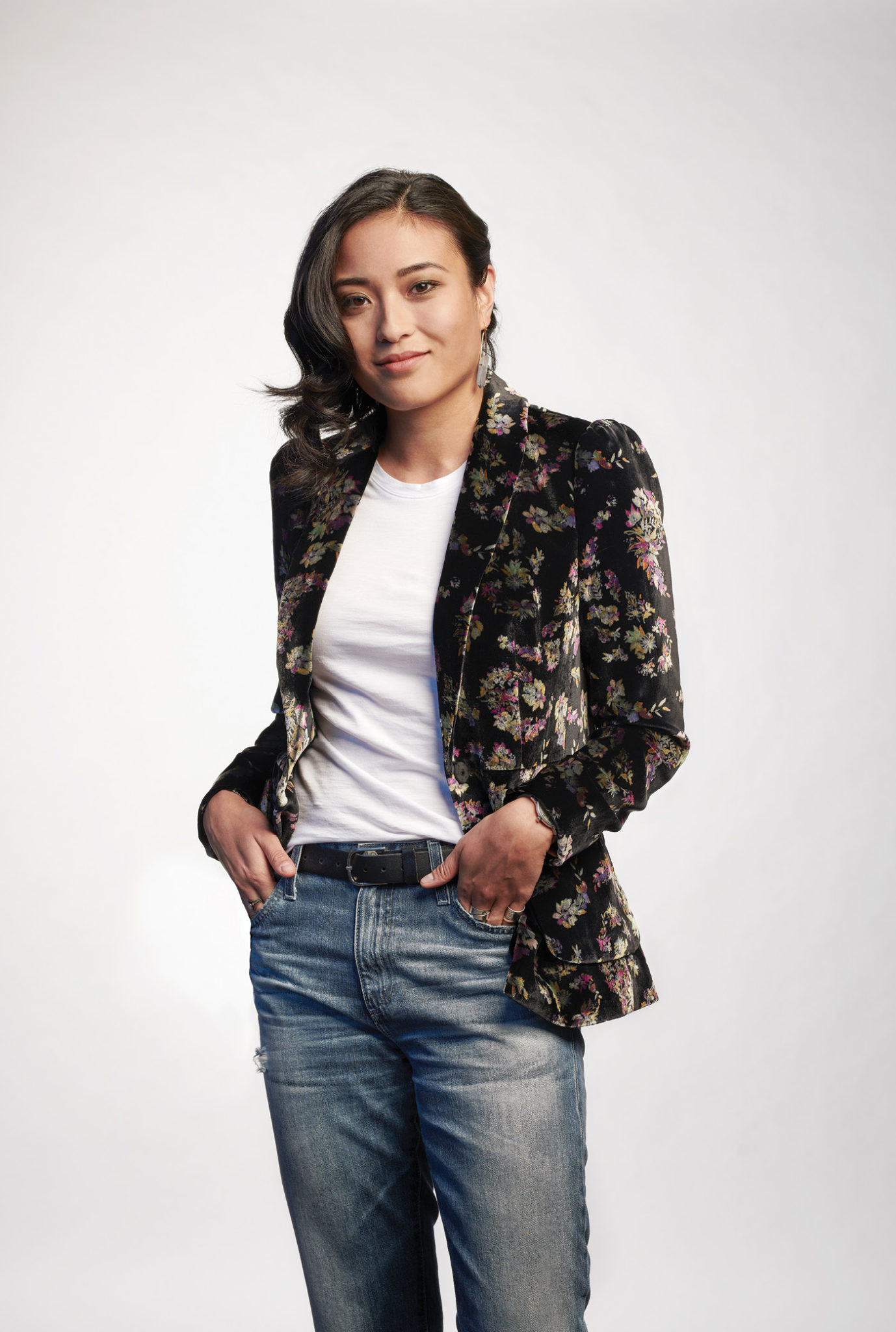 For Calgary actor Yvonne Chapman, calling her grandma to let her know that she had a role on the reboot of Street Legal has been a highlight of the whole experience. "My grandma is happy for all my successes, but she'd watched the original show and knew what it was and I think that brought her a lot of joy," says Chapman.
Chapman's grandma isn't the only one excited for the return of Street Legal. The show, which ran from 1987 to 1994, was the longest-running hour-long scripted series in Canadian television history until it was unseated by Heartland in 2014.
The reboot mirrors aspects of the original show in following the professional and personal lives of Toronto lawyers. It also honours the original by reintroducing some of the characters, including Olivia Novak, played again by Cynthia Dale, who joins a boutique law firm that includes Chapman's character, Mina Lee.
Chapman, who enjoyed a successful career in corporate finance in Calgary before pursuing acting in Vancouver and now Toronto, says the series has given her the meaningful character she's been waiting for. "I've been so close to roles in the past, and I've been heartbroken over them," she says. "When I got this one, it made all of those losses make sense."
Part of the appeal for Chapman is the contemporary issues the show tackles, and the complexity of both those narratives and the characters living through them. "The stories are so true to the social and cultural landscape of our world today," she says. "With Mina, what I relate to most is that she's surrounded by expectations in both her professional and her personal life of who people want her to be."
Part of the new Street Legal's strength, says Chapman, is the racial diversity and sexual diversity of both the on-screen cast and those working behind the scenes. "I don't even use the word 'diversity,' it's just reality," she says. "Street Legal is incredibly inclusive."
While Chapman says she does feel some pressure to live up to the show's legacy, she says the cast is excited and hopeful their work will resonate with audiences the way it did 25 years ago. "My last day on set, Cynthia turned to me and said, 'I really hope it's everything for you that it was for me,'" Chapman says.