Sometimes when you dine out, you want to try something completely different. Thanks to Calgary's chefs creating delicious and unique menus, there are plenty of dishes to help you step outside of your comfort zone and try something you've never had before.
View this post on Instagram
Kushiyaki, the Japanese term for skewered and grilled food, is a delicious way to consume meat that almost every culture is familiar with, from satay in Southeast Asia to souvlaki in Greece. Something we're not all familiar with, however, is the grilled version of a cow's tongue. Perhaps unsurprisingly, Alberta exports a lot of beef tongue, thanks to its beef industry, so it makes sense you can get it here in Calgary. Plus, beef tongue can be a very tender and delicious cut of meat – especially if you're eating at Shokunin, who has yet to disappoint with their kushiyaki.
2016 4 St. S.W., 403-229-3444, shokuninyyc.ca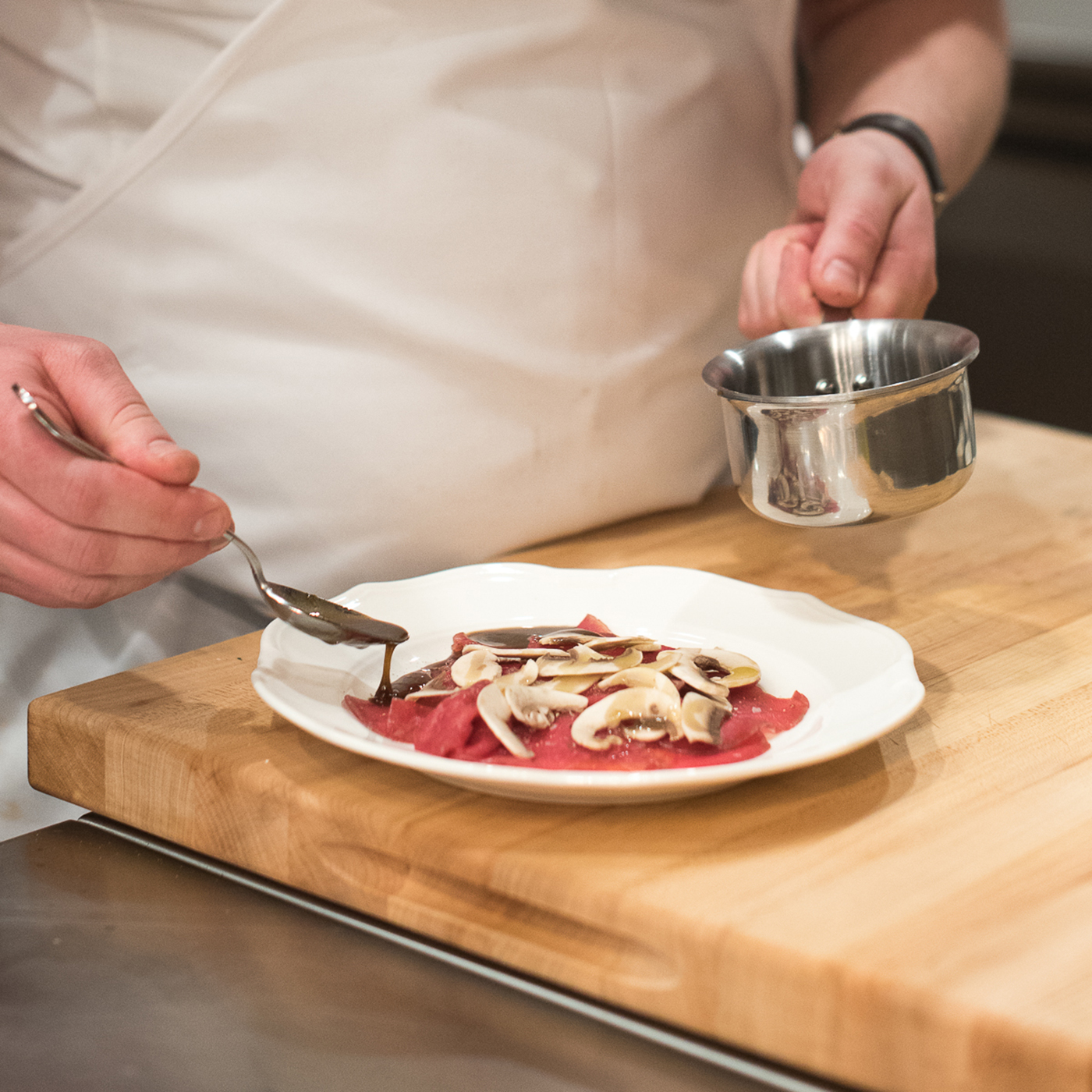 Carpaccio is another interesting cut of meat. This dish originated in Venice and consists of either meat or fish sliced thinly and pounded down even more (think raw cold cuts). The version at Bridgette Bar is made of wagyu beef, mushroom vinaigrette and mushroom salad. Similar to sushi, any raw meat or fish is consumed at your own risk, but that doesn't mean it's not safe. Just make sure to get it from somewhere with a good reputation like Bridgette Bar.
739 10 Ave. S.W., bridgettebar.com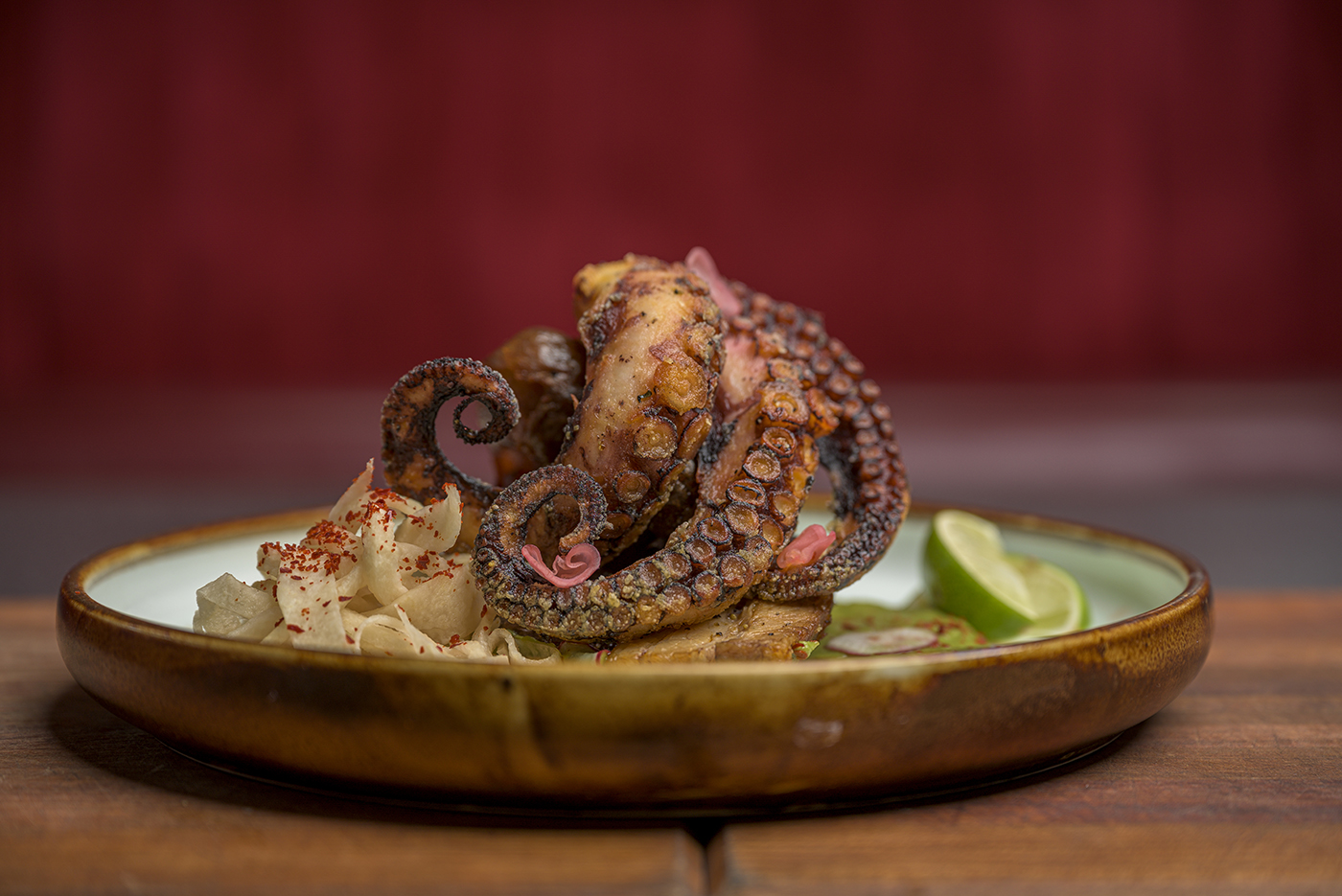 For a land-locked city, octopus sure has been making an appearance in local dishes, like as a beer-pairing snack at The Dandy Brewing Company or in a pasta dish (see below) at Teatro. But nobody does octopus quite like chef Shaun Desaulniers and his team at Mister Chen's. The dish includes avocado chimichurri, spicy potatoes and both pickled and fresh radishes. Octopus is another dish popular in multiple cultures and countries, particularly because it's a cheaper and meatier protein, but it's also leaner and definitely makes for a more interesting presentation.
2004 4 St. S.W., 403-764-2436, misterchensyyc.com
View this post on Instagram
This Italian dish, also known as squid ink pasta, is a dish that uses the rich flavour and colour of squid ink to complement the pasta dish. Most folks describe the addition of it to a pasta as having a slightly salty or briny taste (like you're eating pasta from the sea). It also makes the pasta's texture silky smooth. Plus, the completely black colour of the linguine makes a dish all that more dramatic for a subtle flavour difference. At Teatro, it includes squid, prawns, an uni emulsion and smoked bottarga (also known as fish roe).
200 8 Ave S.E., 403-290-1012, teatro.ca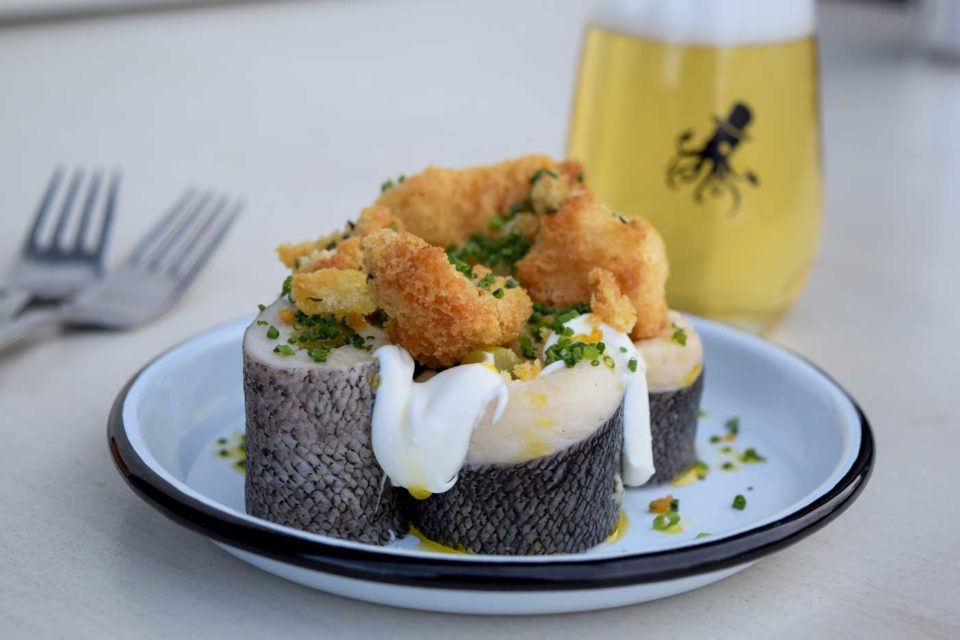 Rollmops are the name of pickle herring rolled into a cylindrical shape around a savoury filling like pickles or cherry tomatoes. Dandy's version is made with Alberta rainbow trout, wrapped around a dill pickle and served with a piece of fried baguette and crème fraiche. While it's not a common dish in North America, you can find these fishy snacks as part of German hangover breakfasts, or right here in Calgary at Dandy to pair with a delicious pint.
2003 11 St. S.E., 587-956-8836, thedandybrewingcompany.com