Fish tacos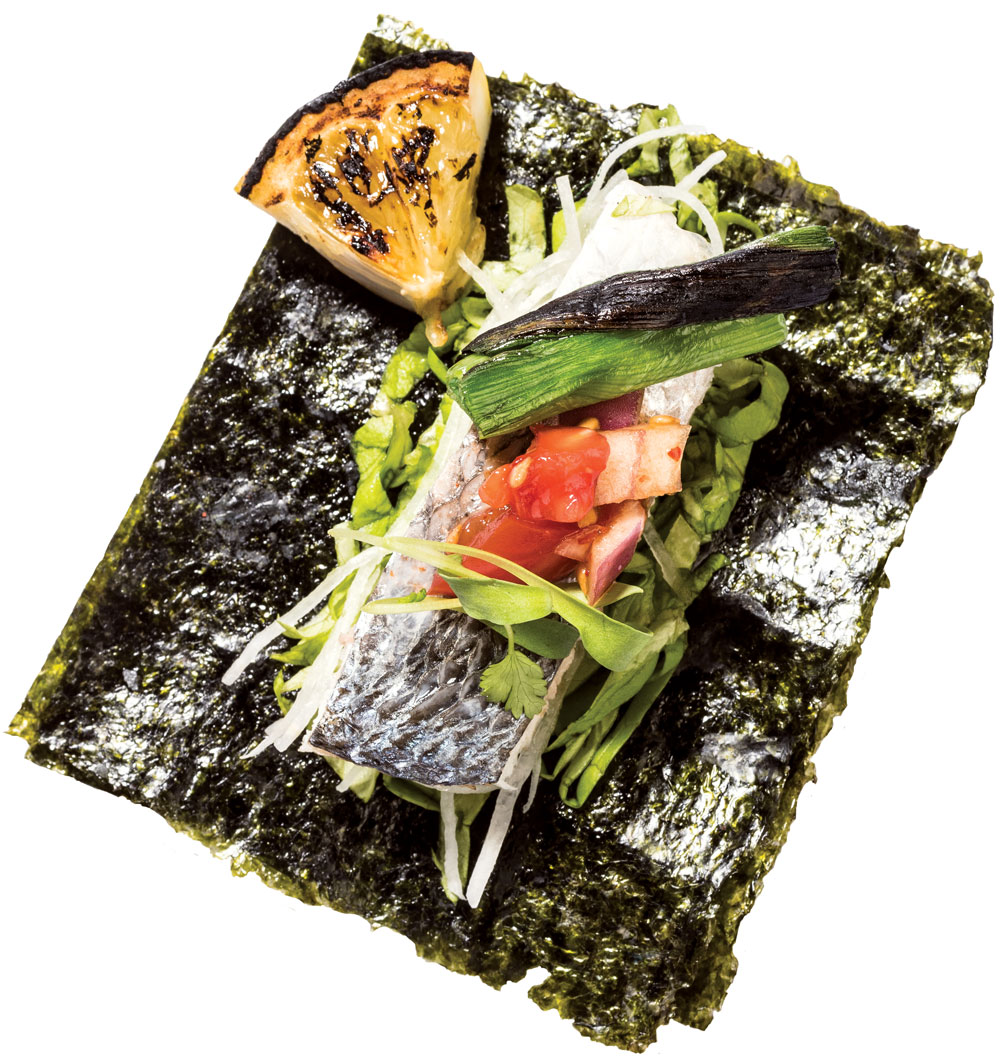 Fish tacos are typically a deep-fried affair with the battered fish as the star of the show. Anju's version steers away from Baja tradition with a Korean take that involves a bit of DIY dining. A whole sea bream (a mild, white fish) is steamed and served alongside fresh salsa spiked with soy, a slaw made from green onions and seaweed lightly seasoned with a bit of salt and sesame oil.
344 17 Ave. S.W., 403-460-3341, anju.ca
Lamb tacos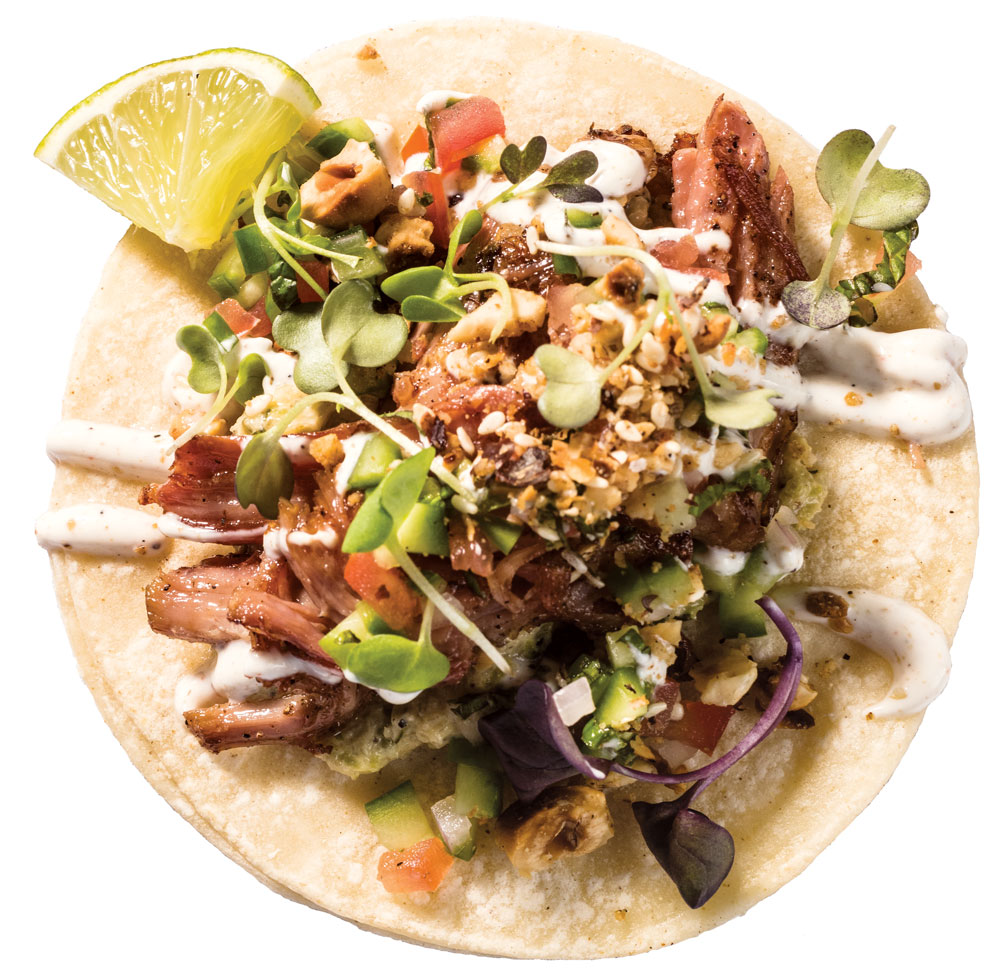 Middle Eastern and Mexican is an unexpected crossover, but the lamb tacos at Blue Star Diner make that combination a winner. The tacos are on the feature menu but pop up often enough to seem like a permanent fixture. They start with a local lamb shoulder, perfumed with warming spices such as cinnamon, and are topped with a fresh cucumber salsa perked with mint, tangy sumac yogourt and a baba ghanouj made with zucchini instead of the usual eggplant.
809 1 Ave. N.E., 403-261-9998, bluestardiner.ca
Duck confit tacos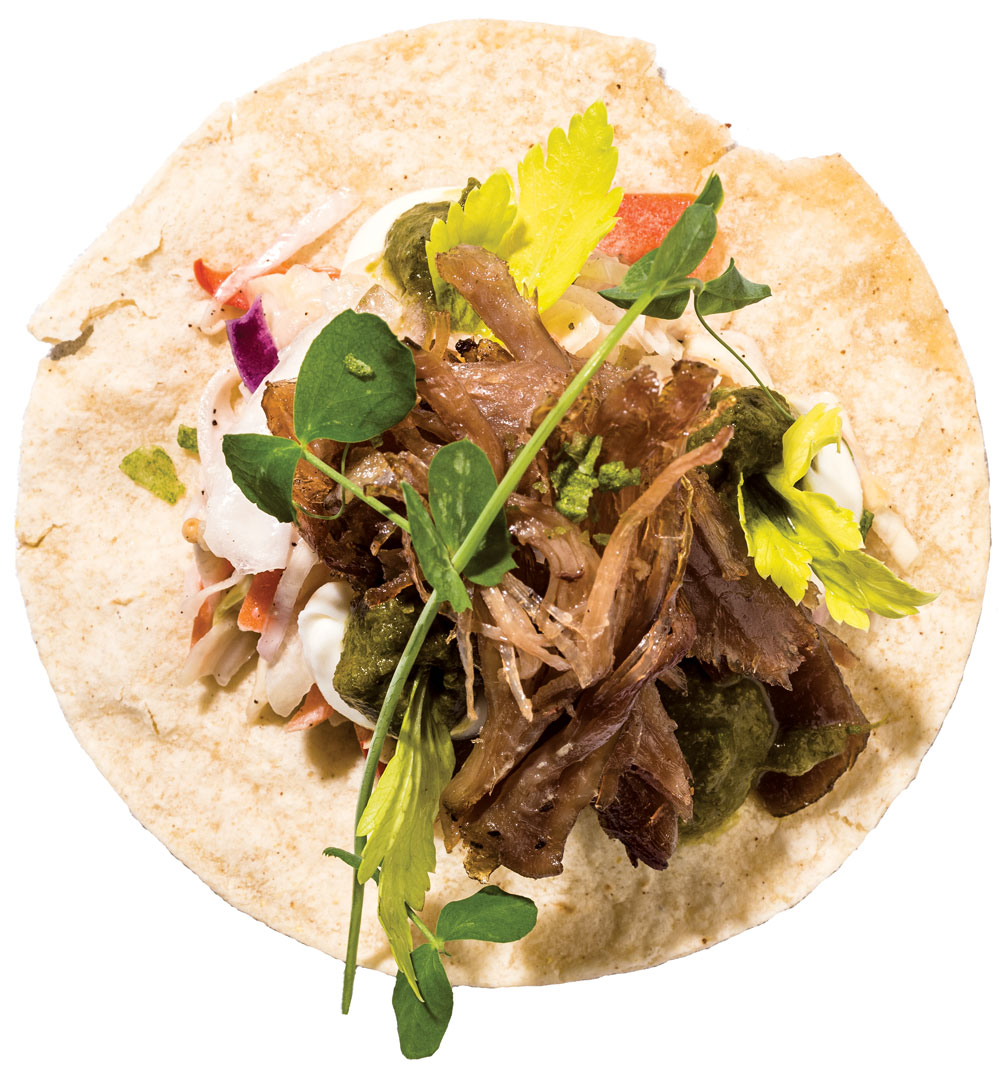 Meaty and rich duck confit gets paired with a crisp, slightly spicy slaw in Market's signature tacos. (Crispy fish and confit chicken round out the offerings.) The slaw bristles with black pepper and the house-made salsa verde – a drizzle of bright verdant green – nicely cuts the rich, tender shreds of duck. Plus, tacos are $3 on Tuesdays until 6 p.m.
718 17 Ave. S.W., 403-474-4414, marketcalgary.ca 
Salmon tartare tacos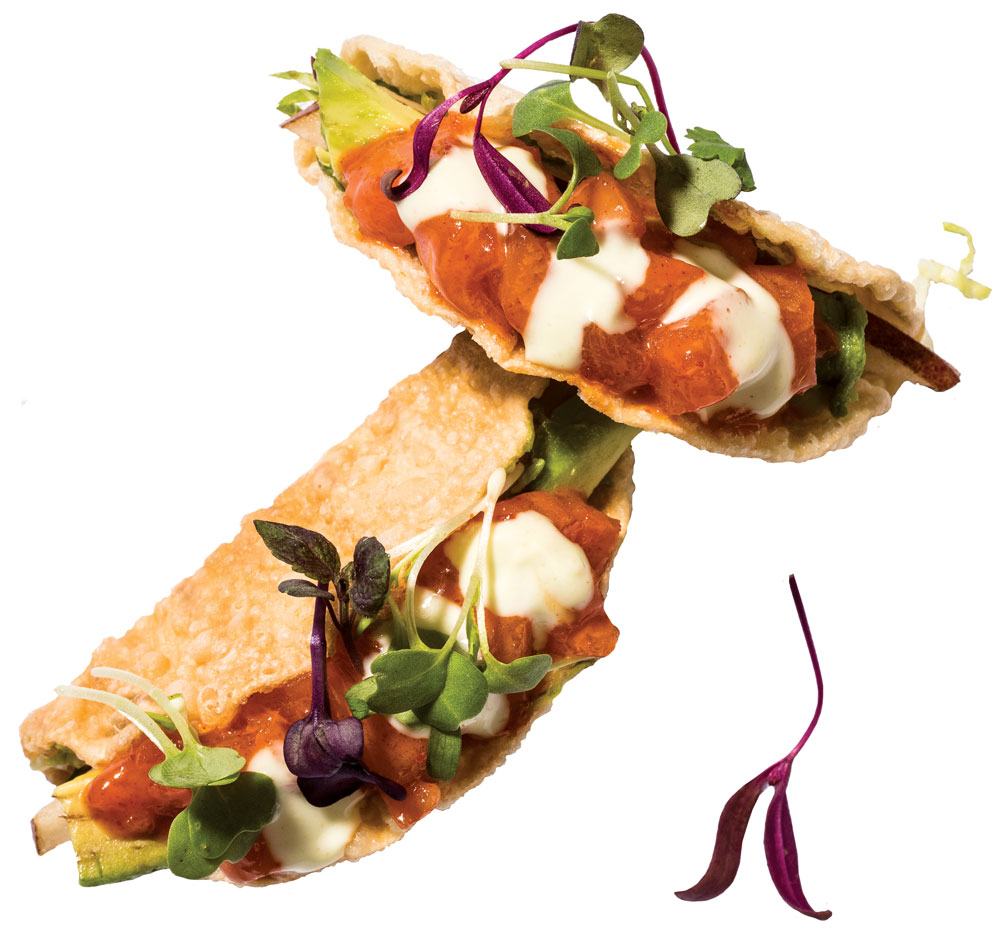 The traditional tortilla gets an Asian makeover for the spicy salmon tartare tacos at Raw Bar. Fried wonton wrappers are used instead of a tortilla, making for a crisp counterpoint to the filling. Inside, a tumble of coral cubes of salmon, dressed with a spicy sauce and a touch of wasabi, is cooled with matchsticks of red pear, slices of avocado and shredded lettuce.
119 12 Ave. S.W., 403-206-9565, rawbaryyc.ca
Char siu taco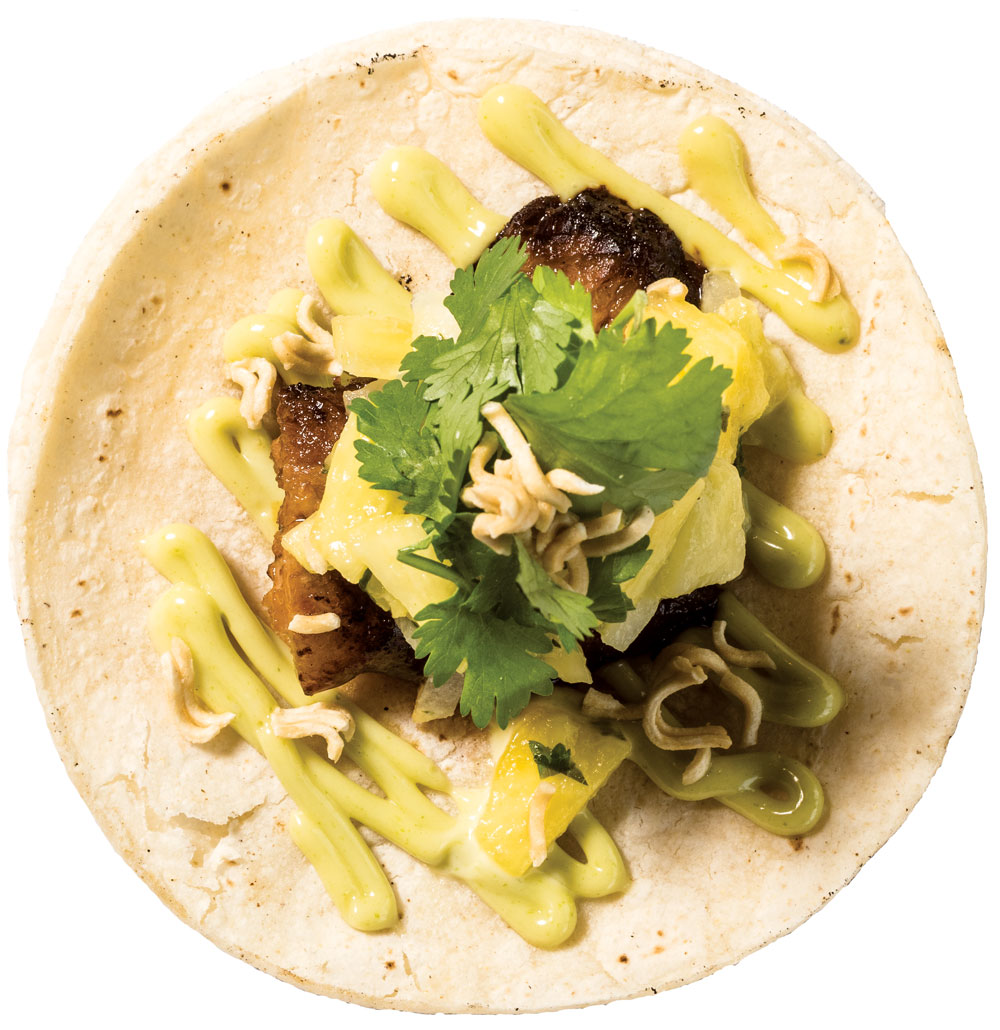 A hip little ramen joint seems an unlikely place to find tacos, but the tacos at Shiki Menya are as crave-worthy as its bowls of noodles. The little Bridgeland spot has upped its taco game, now offering three options, but it's the original taco, with tender, meaty chunks of char siu topped with a bright and fresh pineapple salsa and a scattering of cilantro leaves that we can't stop ordering.
827 1 Ave. N.E., 403-454-2722, shikimenya.ca
Pulled pork tacos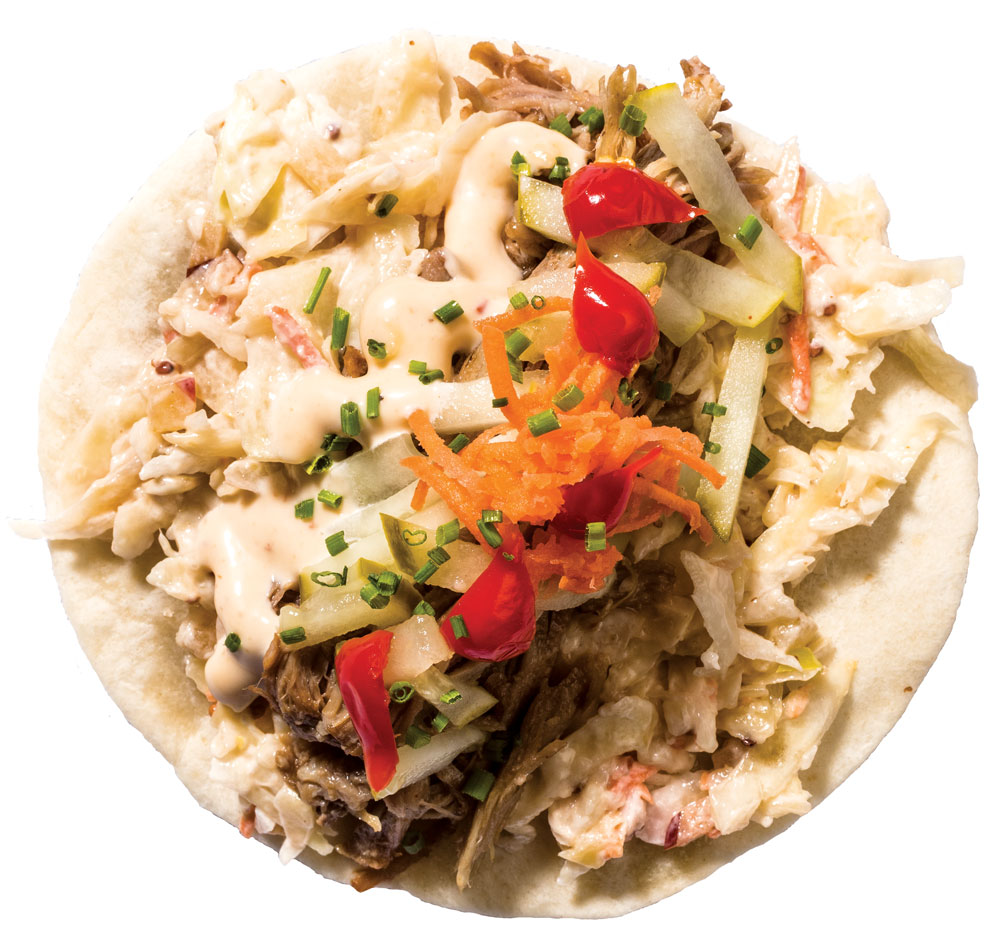 That standard of barbecue-joint menus gets a Mexican makeover at Wild Rose Brewery, which does pulled-pork tacos as an excellent complement to the creative beers. As with more traditional ways of serving pulled pork, these get topped with pickles for some tang and an apple slaw that cuts all that meatiness. While the tacos don't get any nods for authenticity, they are served with tortilla chips.
4580 Quesnay Wood Dr. S.W., 403-727-5451, wildrosebrewery.com