Crispy basa taco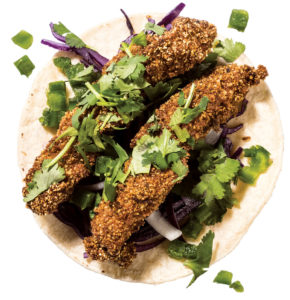 There's little that can beat the crunch of a battered piece of basa. Añejo's basa comes on flour or corn tortillas and can be ordered individually (for a post-work bar snack) or in groups of three or six for a full meal. Because Añejo is primarily a tequila joint, be sure to chase your tacos with a top-shelf shot or a spicy chili coconut margarita.
2116 4 St. S.W., 587-353-2656, anejo.ca
Frijolas tacos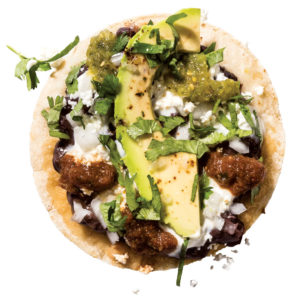 The decor says hip and modern taqueria, but Native Tongues is dedicated to sacred Mexican culinary traditions. That dedication has inspired the restaurant to do tacos two different ways: tacos de guisado (plates of your choice of filling heaped on individual corn tortillas) and tacos al carbon (family-style, build-your-own taco platters of charcoal-grilled meat). They're both worth trying, but for a break from the meat, the frijoles taco with refried beans, crema, queso fresco and cilantro is a tasty vegetarian treat.
235 12 Ave. S.W., 403-263-9444, nativetongues.ca
Lengua taco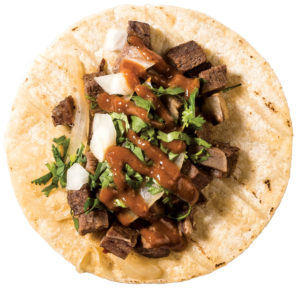 The Spicy Amigos features one of the largest selections of taco meats in Calgary, with three kinds of chicken, three kinds of beef, and three kinds of pork. But it's the lengua, or beef tongue, tacos here that are the standout. Cooked with onions and astonishingly tender, there's good reason that tongue is a favourite among street-taco fans. Customers can mix and match four tacos for $12 and top them all with spicy selections from the Amigos' hot sauce bar.
821 4 Ave. S.W., 587-353-1484, thespicyamigos.com
Chorizo taco
Taqueria Mexicana el Mariachi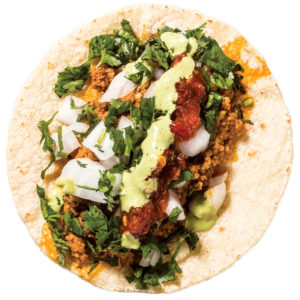 Chorizo may be the ideal street-taco filling – spicy, just a little bit greasy and easy to stuff into a small tortilla – and the Taqueria Mexicana el Mariachi stall at Crossroads Market does it right. Dressed with onions, cilantro and lime, the chorizo tacos are even better if you liberally spoon on some creamy cilantro sauce – which is also available in larger take-home portions at the retail stall across the corridor.
1235 26 Ave. S.E., 403-606-0644, crossroadsmarket.ca
Chicken mole tacos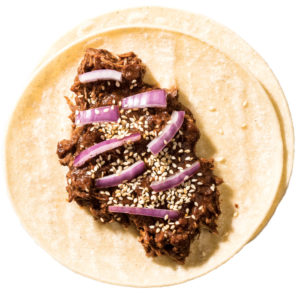 This Marda Loop market and caf rotates different tacos through its daily lunch specials (with the greatest variety available on Tuesdays) and, if you're lucky, you'll stumble upon the chicken mole taco. Tender shredded chicken is served with a rich and dark mole sauce and a tastier-than-average combo of Mexican rice and black beans. Plus, the market is full of goodies to take home, including house-made salsas.
3514 19 St. S.W., 403-243-5335, tresmarias.ca
Tubby Tacos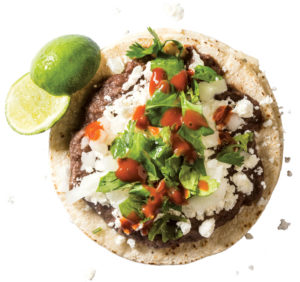 This 17th Avenue S.W. hot dog mecca may be known for its inventive hot dogs, but it also makes a mean taco on Tuesdays. Starting at 6 p.m., Tubby tacos, which come in chicken, pork, bean and cheese, beef, and slow-cooked beef tongue, are available for $3 each. Get there early as they sell out fast!
1022 17 Ave. S.W., 403-244-0694, tubbydog.com