Brothers Nathan (who has the bee allergy) and Colin Ryan started Fallentimber Meadery on the family property in Water Valley in 2010, initially selling their products at local farmers markets. Six years on, Fallentimber mead is sold in some 250 liquor stores around Alberta.
Fallentimeber Meadery is near Water Valley, just under an hour's beautiful drive from Calgary (search Fallentimber Meadery on Google maps for driving directions). The shop and tasting room are open Saturdays and Sundays 11 a.m. to 5 p.m. (or by appointment). Tours of brewery and honey house are available. Here's a little bit of what to expect when you get there.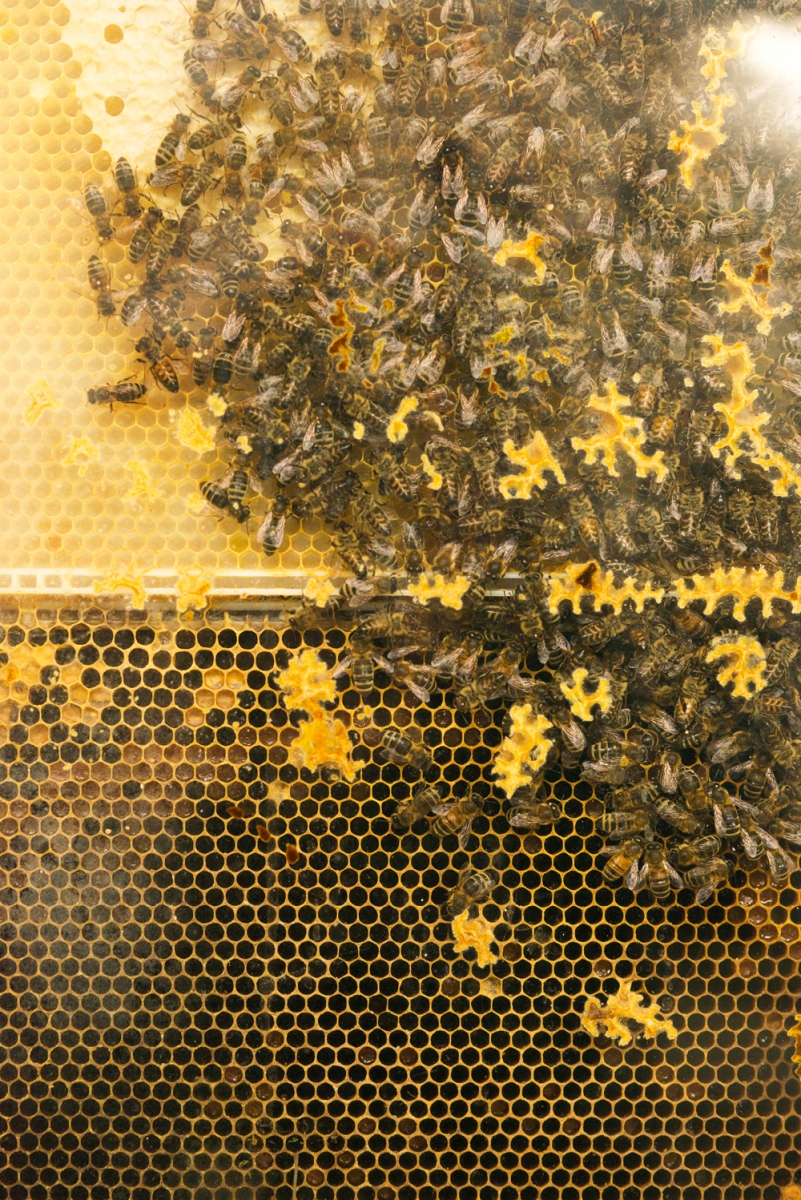 Nathan and Colin's father, Kevin Ryan, runs Ryan's Honey. He keeps 400 beehives on 22 farms in the Alberta foothills, where his 23 million bees produce about 58,000 pounds of honey each year. Ryan's Honey's biggest customer, using about half of the harvest, is Fallentimber Meadery.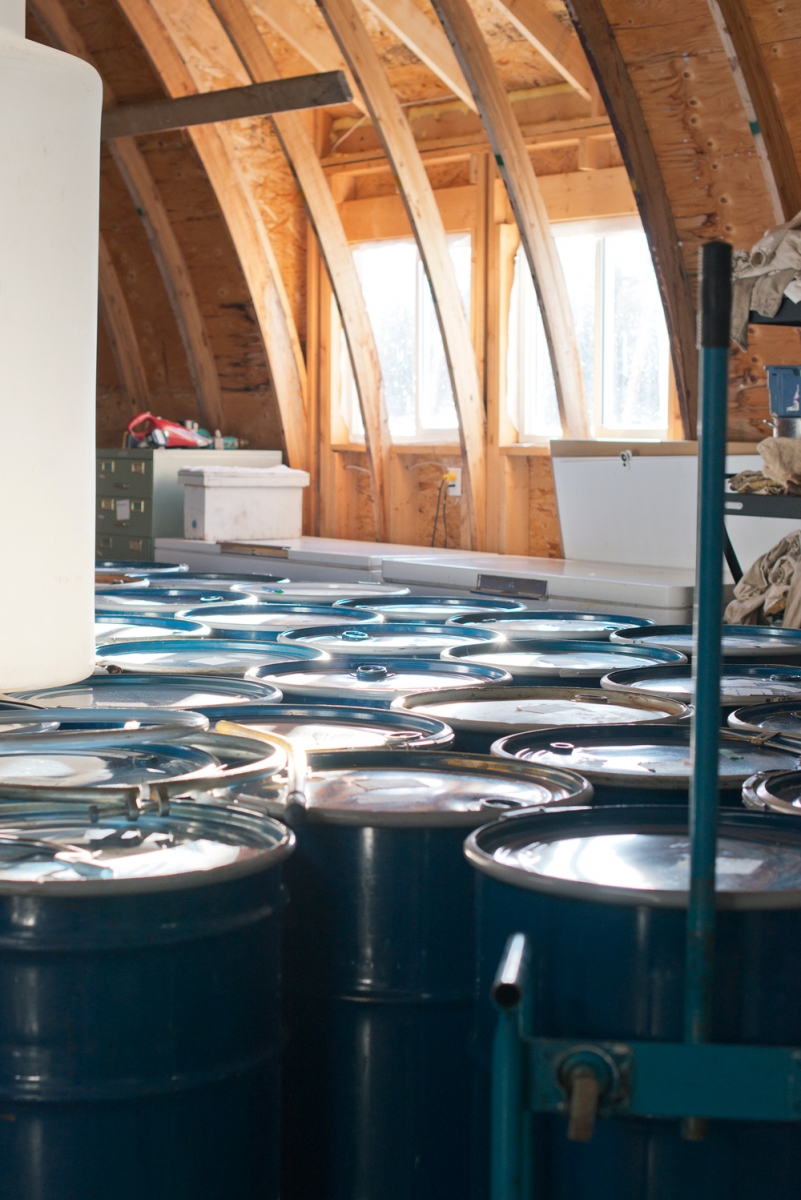 Each of these barrels of honey weighs 650 pounds. Fallentimber uses four barrels to make each 3,700-litre batch of their traditional wine-type mead. The honey used at the meadery is mainly clover honey, which has distinctive spicy vanilla and cinnamon notes. Some of the honey is cooked until caramelized for use in Fallentimber's hopped mead. It is one of their "session meads" that is carbonated, has lower in alcohol content and is "made for a pint, not a glass," according to Nathan Ryan.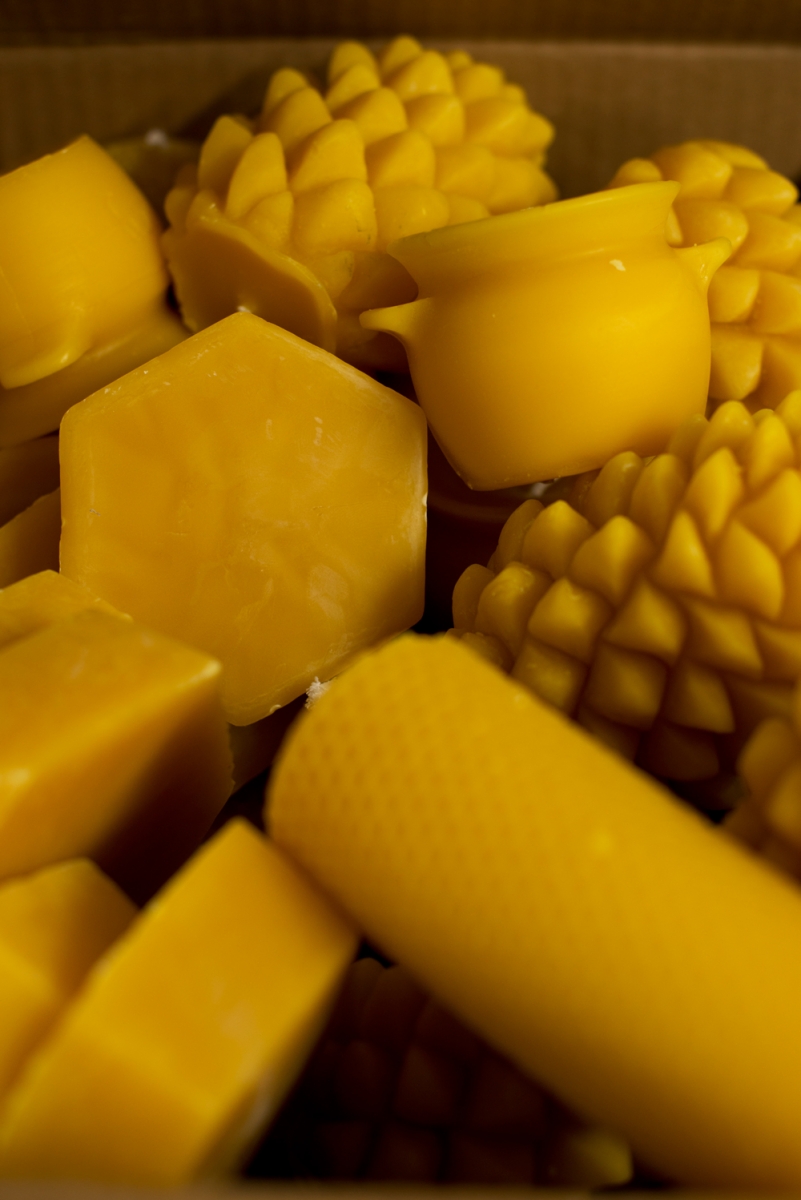 All those bees make a lot of beeswax too. The tasting room and shop at the meadery also stock Ryan's Honey, along with its homemade beeswax candles and other honey-based products.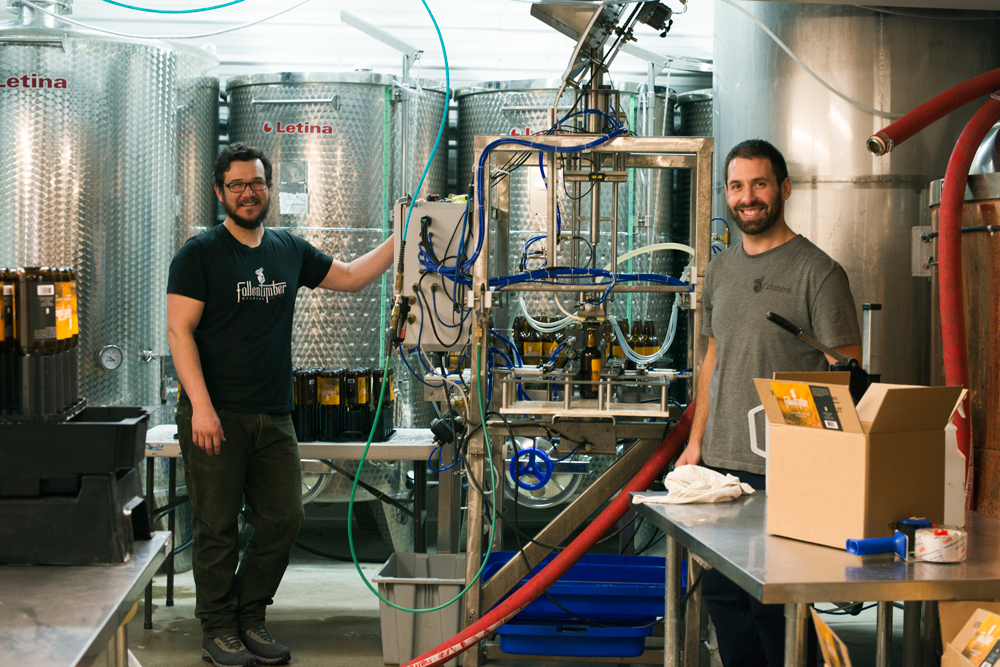 When brother Colin moved on to other endeavours, Nathan Ryan (right) recruited longtime friend Nick Howells (they've known each other since kindergarten) to join the business. Howells is now apprentice beekeeper to Kevin Ryan, and helps with the day-to-day operation of the meadery.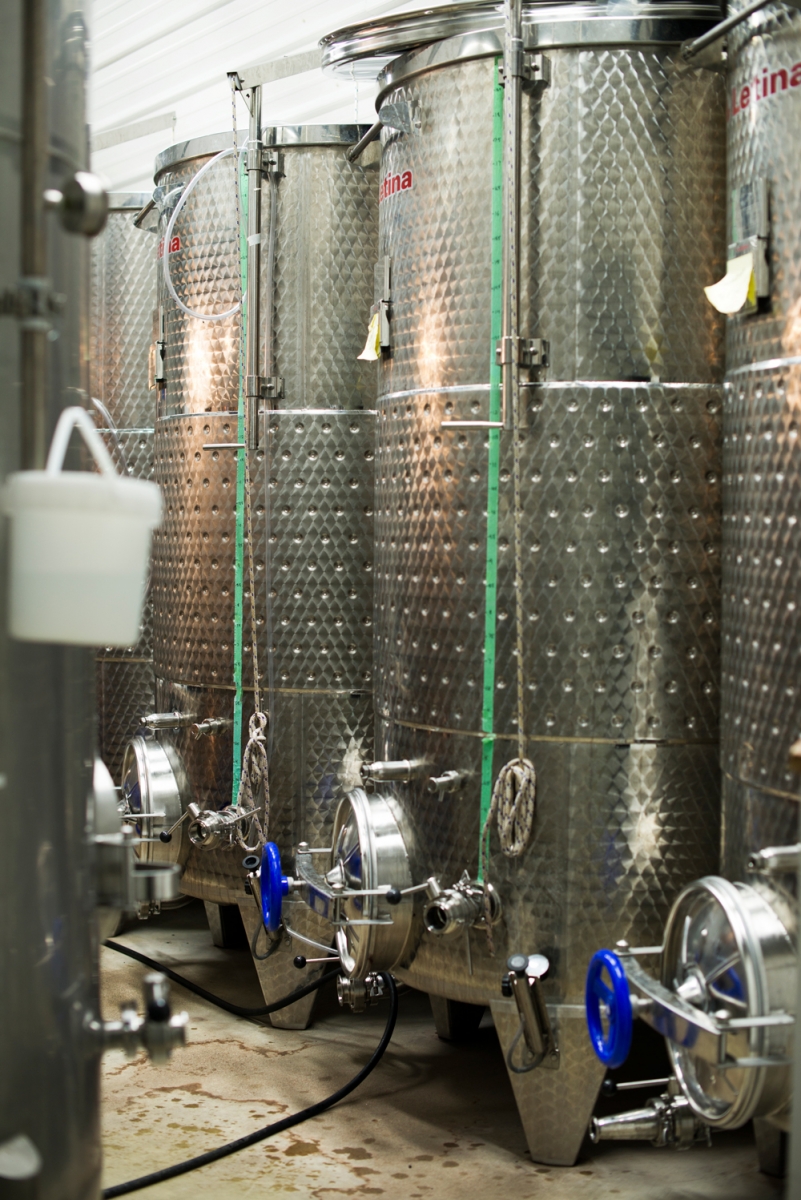 Mead is fermented in these large silver tanks. Sugar content drops as fermentation occurs, and when it reaches desired levels, the tanks are rapidly chilled to send the yeast into a dormant state, stopping the fermentation process. Some meads are stopped while still very sweet, others are allowed to ferment until quite dry.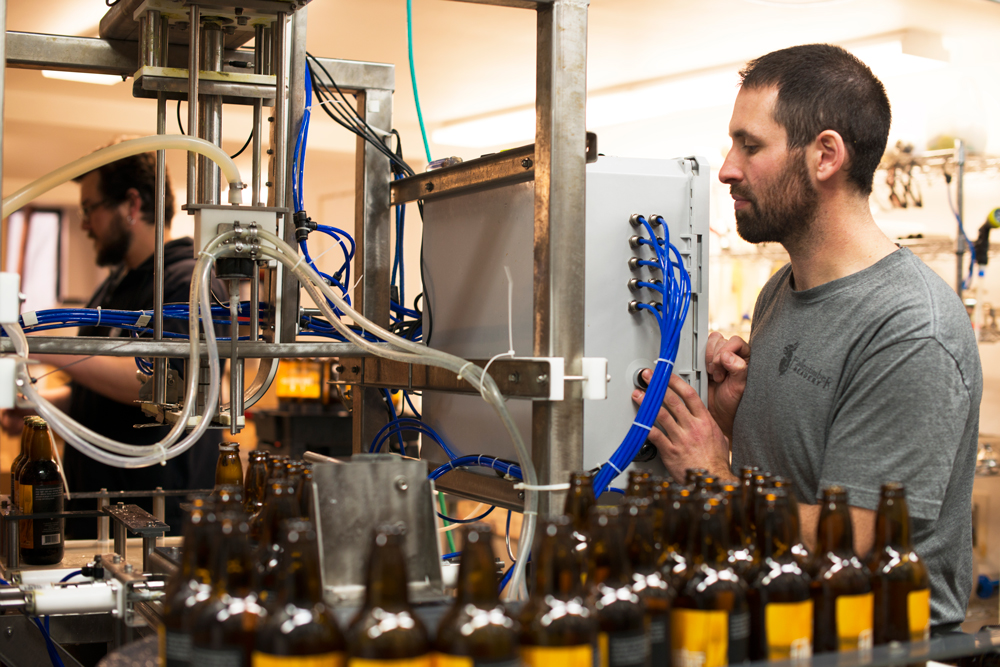 Ryan and Howells bottle a batch of Ginger Mead. Another "session mead", it is clear and crisp, carbonated and very refreshing. It was invented for father Kevin Ryan who wanted something to drink after long days tending to beehives during the hot summer months.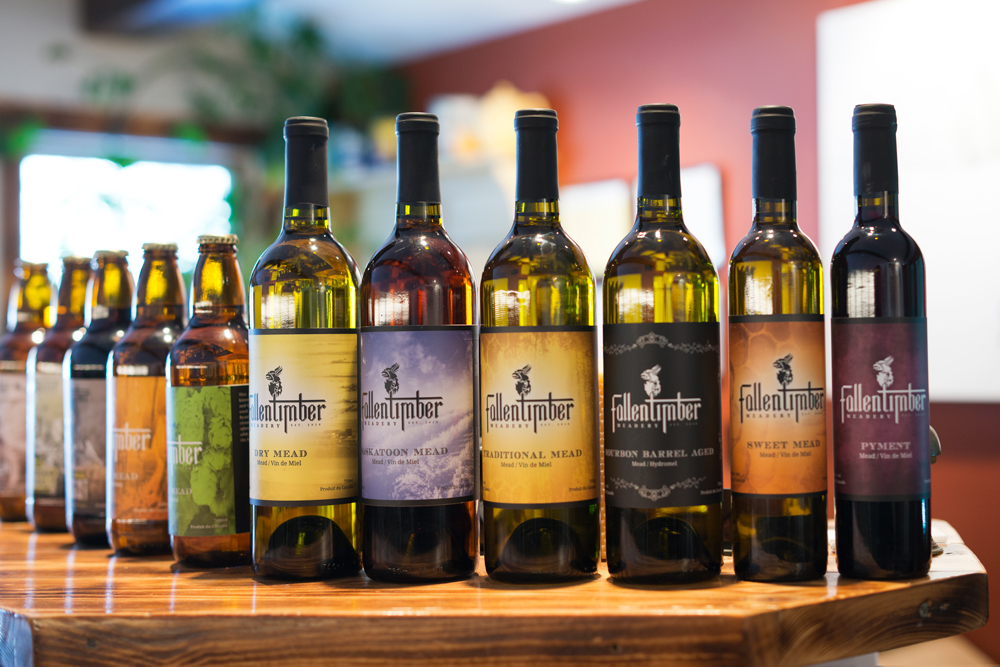 Given the many varieties of mead, there's something for every taste, explains Ryan. The tasting room at the meadery gives visitors the chance to sample and compare the different varieties, and see how three simple ingredients – honey, water, and yeast – can be combined to create such a variety of flavours.
For more information about Fallentimber Meadery, including retailers that carry its products and special events it hosts through the year, visit fallentimbermeadery.ca