The Winter's Turkeys is a farm that has been around for four generations producing high quality, sustainably and humanely raised turkeys. The farm is about 30 kilometres east of Calgary in Dalemead. It sells fresh turkeys at Thanksgiving and at Christmas and also supplies a long list of Alberta restaurants and grocers with products like turkey cranberry sausage, chorizo smokies, and turkey breast roasts year round.
We visited the farm and met the family and the turkeys.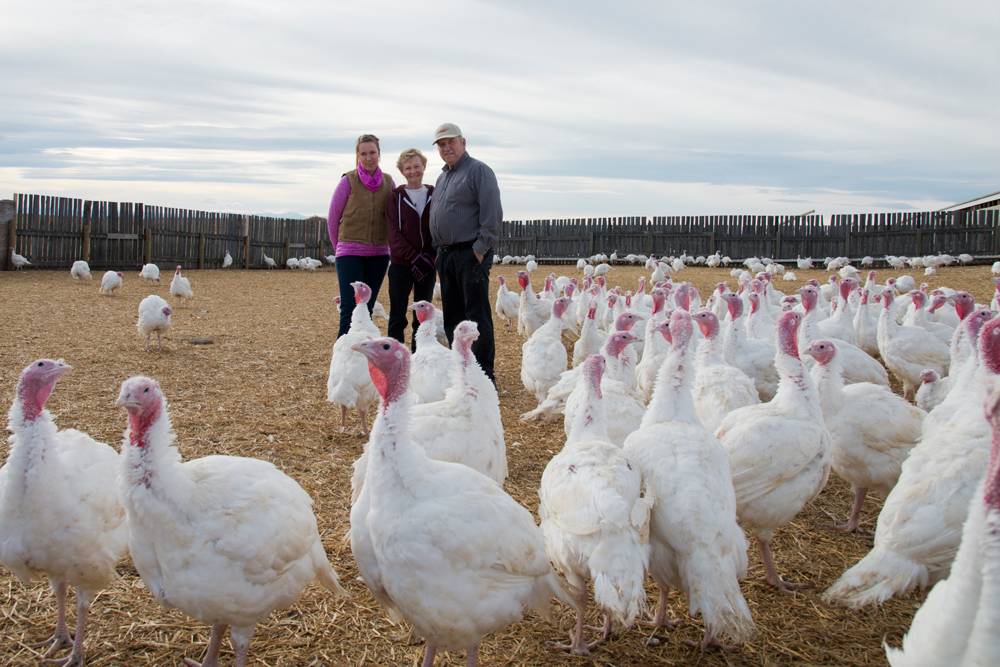 Representing the third and fourth generations of Winter's Turkeys, Darrel Winter, wife Corrine Dahm, and daughter Laurel Weigum outside one of their four barns. They raise two flocks a year, one for Thanksgiving and one for Christmas, averaging about 25,000 birds a year. They are committed to sustainable practices (composting all the bedding used in the barns, for instance), and to the health and comfort of the birds in their care by following or exceeding free range protocols on the farm.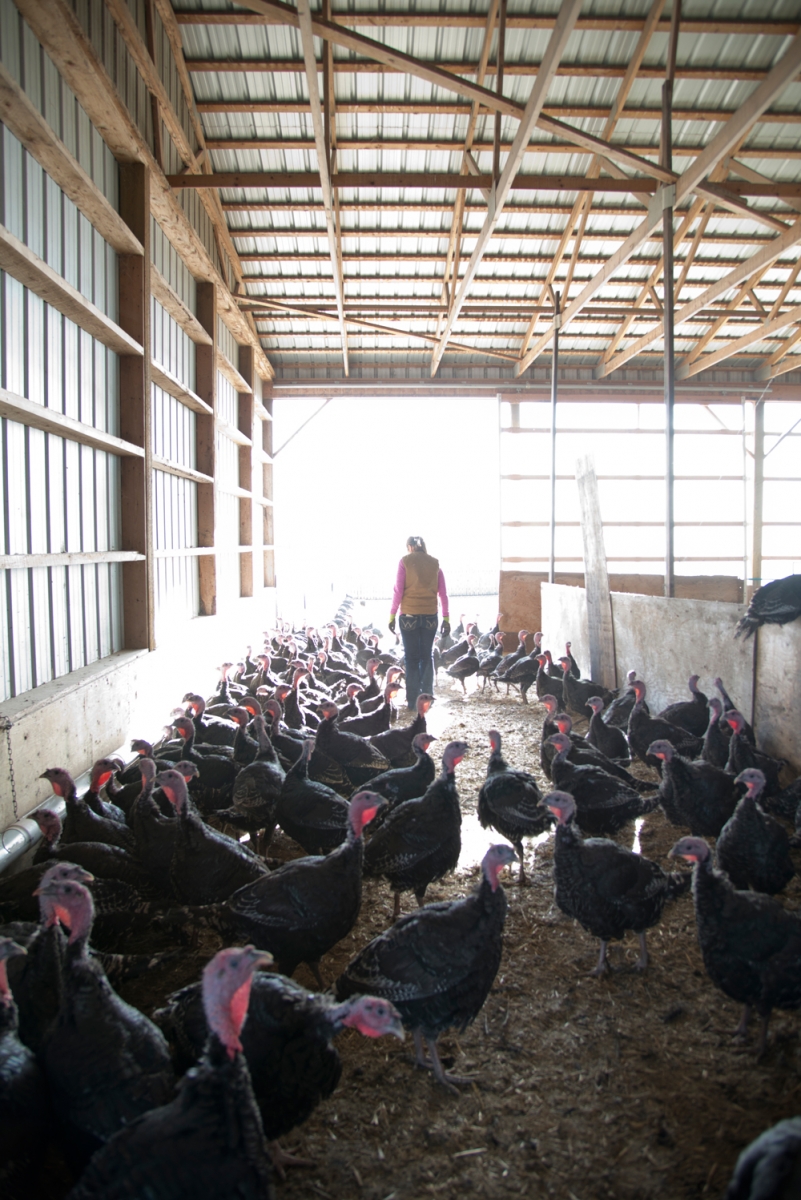 The Winter's raise two kinds of turkeys. The flock in this barn is an heirloom breed called Bronze Orlopp. These turkeys are certified organic, meaning, among other things, that all their feed and bedding is organic. Like all the birds raised on the farm, the heirloom turkeys are free range with unlimited access to the outdoors.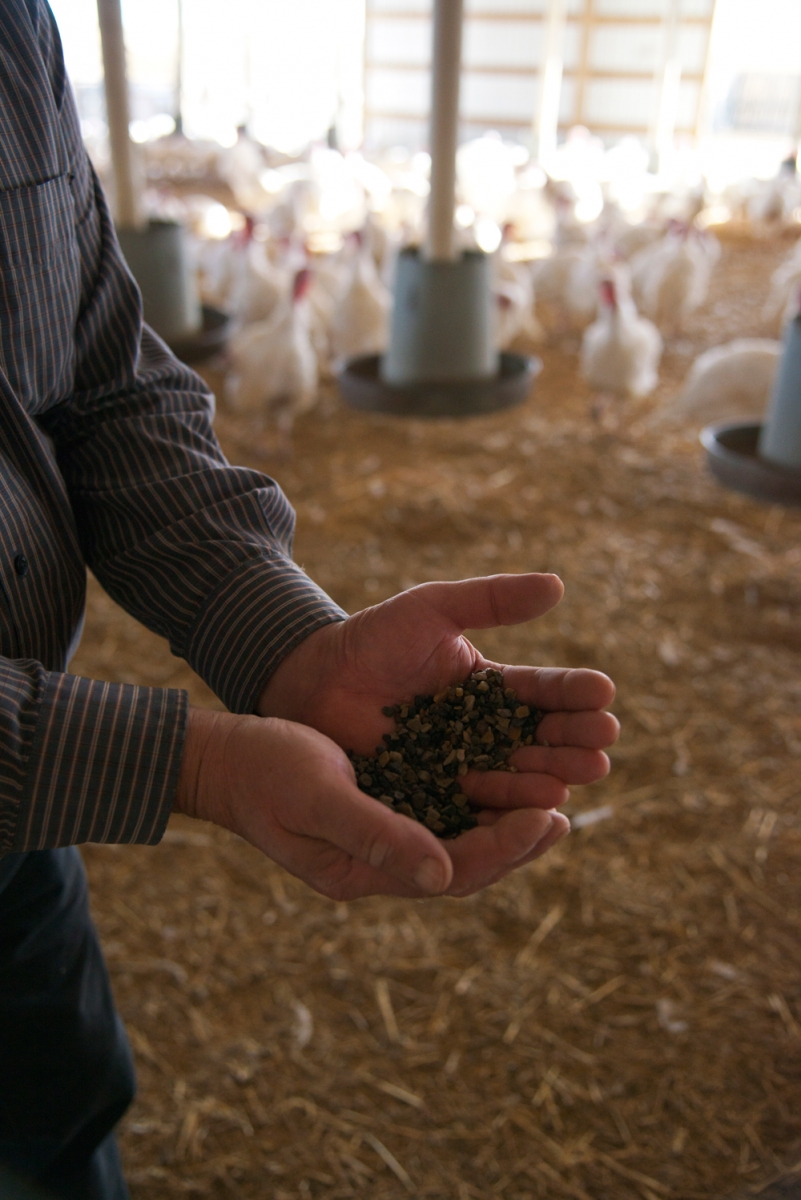 Darrel holds up a handful of the gravel that is provided to the turkeys as part of their diet. Because they don't chew, wild birds regularly eat gravel and grit, which is stored in the gizzard (an organ of their digestive tract) where it helps grind up the seeds and grain the birds eat. Because the turkeys here eat whole grain, forage and greens, not ground pelletized meal, it's important that they have access to gravel for proper digestive health.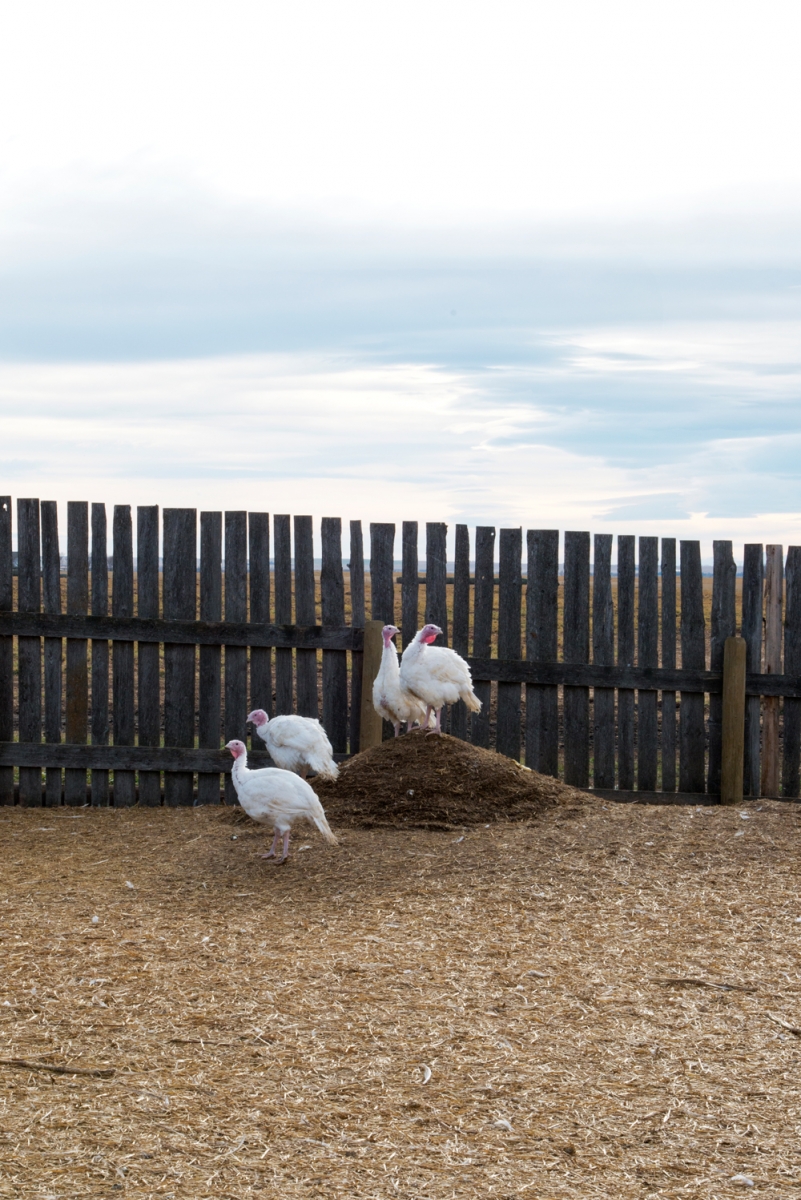 Part of the free range protocol includes access to forage, so the birds here are given a range of things to eat besides their grain ration. They've always got a big bale of hay to work on out in the yard, along with other greens.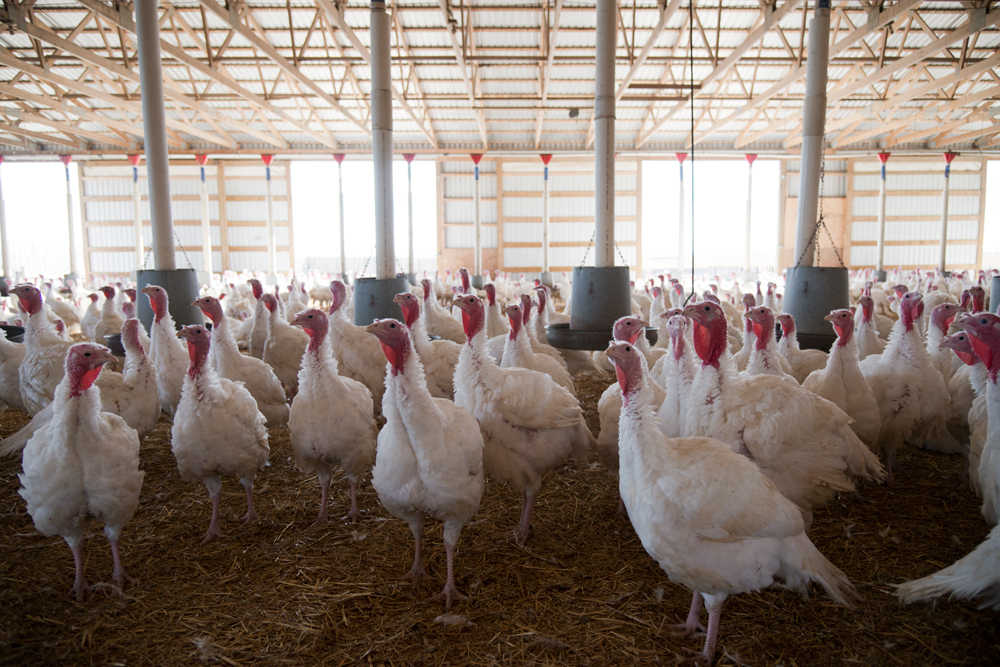 The barns have just about as much doors as it has walls. There's plenty of fresh air for the birds. The feeding stations in the barn can be raised and lowered so that as the birds grow as well as every time fresh bedding is laid down, the grain dish can be kept at a height that is comfortable for the birds to reach, but also high enough that it can't be soiled.