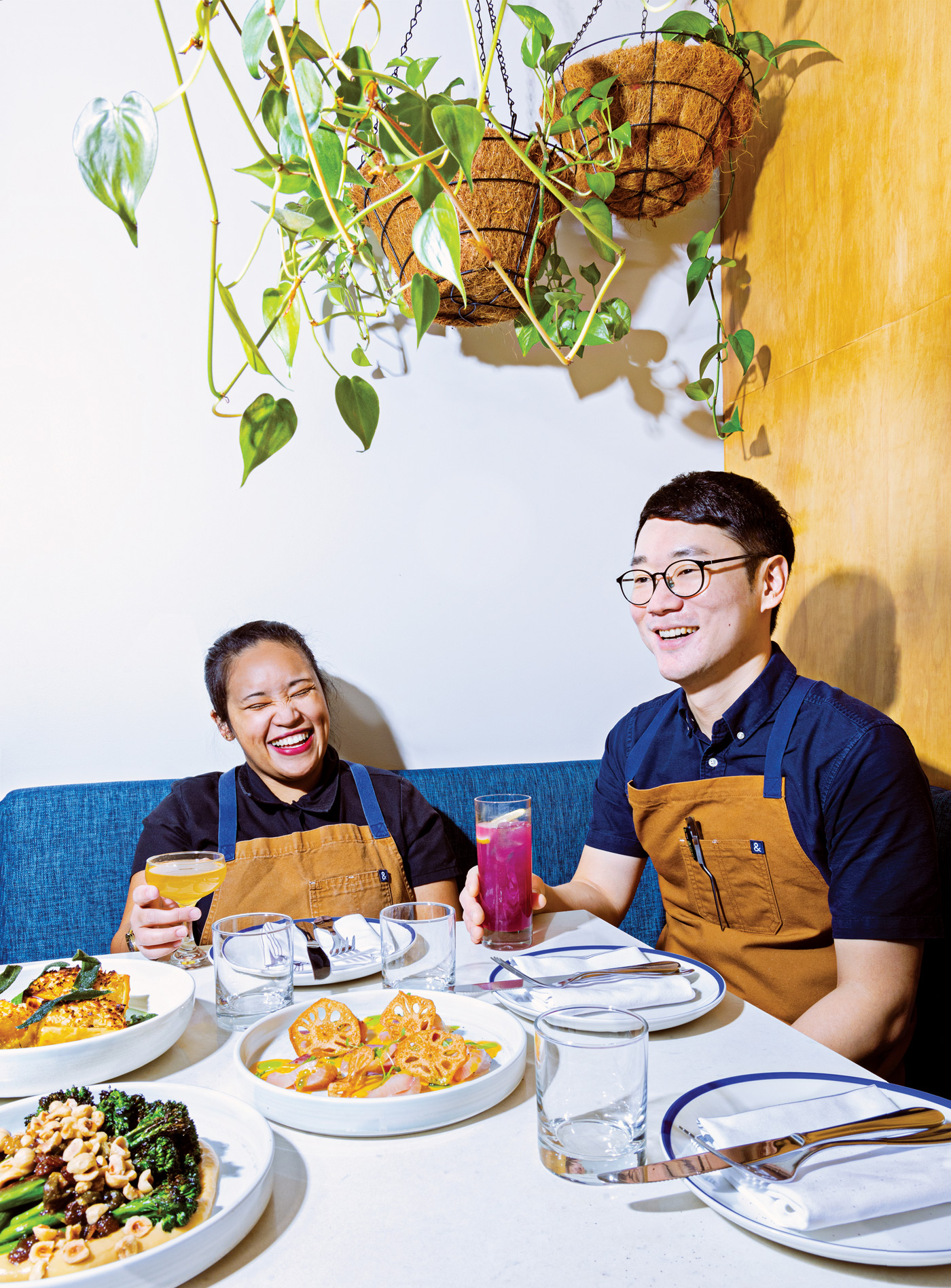 It might be cliché to say that nothing brings people together like food, but in the case of Avenue's Best Restaurants Tasting Experience, it couldn't be more true. At this exciting tasting experience, 23 of the restaurants on Avenue's 2023 Best Restaurants list will come together for one night only to serve hundreds of Calgarians samples of their most delectable dishes.
Avenue's 2023 Best Restaurants Tasting Experience is a homecoming of sorts, as it's our first year back hosting this event since 2020. We are looking forward to welcoming you on March 23, 2023 at Hotel Arts for the foodie event of the season.
Tickets are still available while quantities last at showpass.com.
Check out the list below to see all the restaurants that will be in attendance and the sample-sized dish they'll be serving
Serving: Italian Pork Sausage Pasta.
Serving: Gol Gappa.
Serving: Bouchée à la Reine.
Serving: Beef Tenderloin Carpaccio. Horseradish Creme Fraiche, Mimolette, Watercress. Pane Carasau.
Serving: Gnocco Fritto with Shaved Mortadella and Green Tomato Aioli.
Serving: Siphon Pho Consommé with 8 Month Dry Aged Wagyu "Butter Beef."
Serving: Mussels a la Chalaca.
Serving: Pork Belly, Sherry Piquillo Honey, Peanuts.
Serving: Tuna Tartare.
Serving: Agnolotti.
Serving: Major Tots, Smoked Egg Mousse, Dry Aged Beef Carpaccio, Black Truffle.
Serving: Singapore Style Pork Congee.
Serving: Tostadita de Salmón.
Serving: Acadian Caviar with Numata Nori.
Serving: Country Beef Tartare on a Duck Fat Potato Rösti.
Serving: Charred Sweet Potato.
Serving: Chaga, Black Garlic & Ginger Soup, Mushroom Foam.
Serving: Eggplant and Goat Cheese Tempura with Fermented Eggplant Salsa.
Serving: Olive Oil Cake.
Serving: Culurgiones with Caviar Butter Sauce.
Serving: Mini Butterscotch Pudding.
Serving: Spaghetti and Meatball Arancini.
Serving: Hamachi Oshizushi (pressed sushi) and Hokkaido Scallop Temakizushi (hand roll).
[Update: This story has been updated to reflect a different dish that will be served by Kama, as well as to include revised dish names/descriptions from Bridgette Bar, Chairman's Steakhouse, D.O.P., Eight, Nupo, Pat & Betty, Shokunin and Zushi.
The story has also been updated to reflect a new event venue.]