Packed with spacious booths and a large table to fit eight, this roomy restaurant can accommodate almost any crowd.
5441 Falsbridge Dr. N.E., 403-280-9488, eggsandmore.ca
As one of the few breakfast joints that take reservations, feel free to call ahead to get the 10-person table in the centre of this '50s-style diner in the heart of Inglewood.
1209 9 Ave. S.E., 403-269-7311, kanesharleydiner.com, @kaneshdcalgary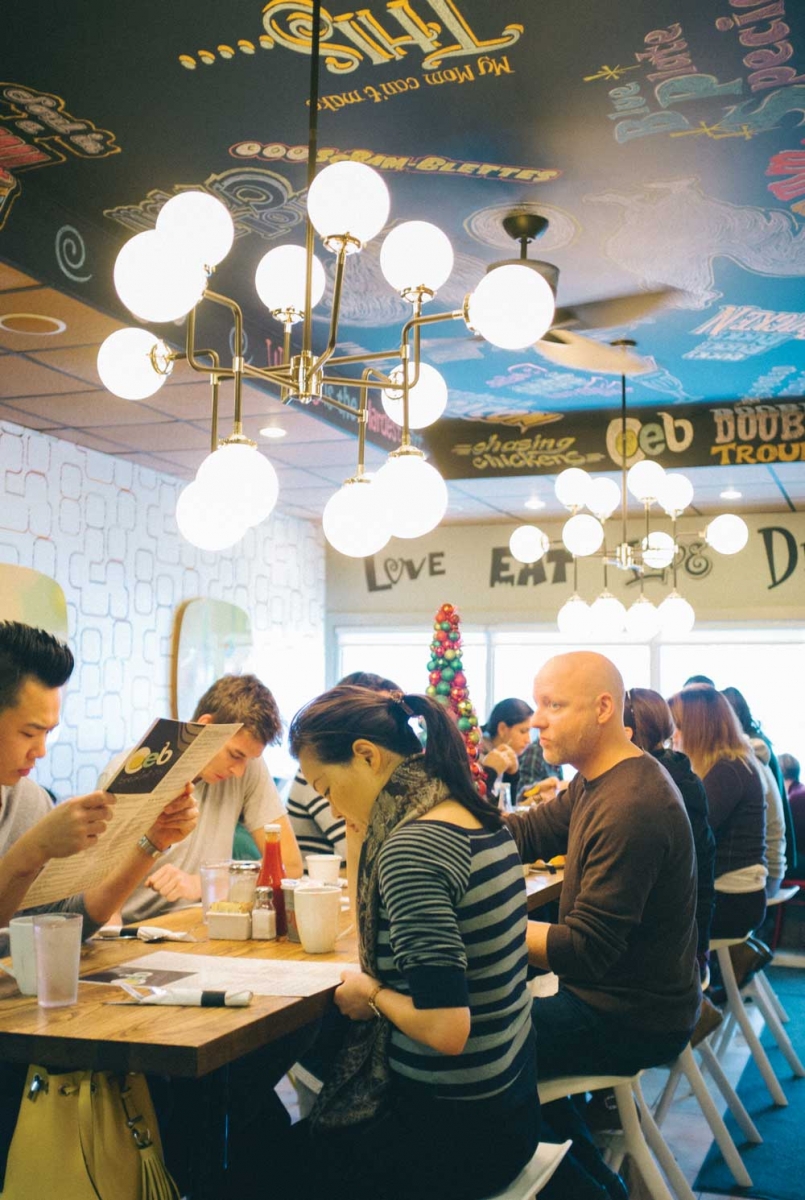 This small and cozy eatery in Bridgeland features a large high-top table stretching from the kitchen to the entrance. It's great for big groups, but get here early, as it's rare to find OEB Breakfast Co. without a lineup.
824 Edmonton Tr. N.E., 403-278-3447, eatoeb.com, @oeb_breakfast
Grab a group and get a taste of these enormous crepe-like Dutch pancakes at the Pfanntastic Pannenkoek Haus. The flexible floorplan can accommodate more than 20 people in a group.
2439 54 Ave. S.W., 403-243-7757, dutchpancakes.ca
A high table for eight is in the centre of this spacious room, and Pie Cloud can accommodate groups up to 30 in the back section. Call ahead and they'll even put together a special menu.
314 10 St. N.W., 403-802-3141, piecloud.ca, @piecloudcalgary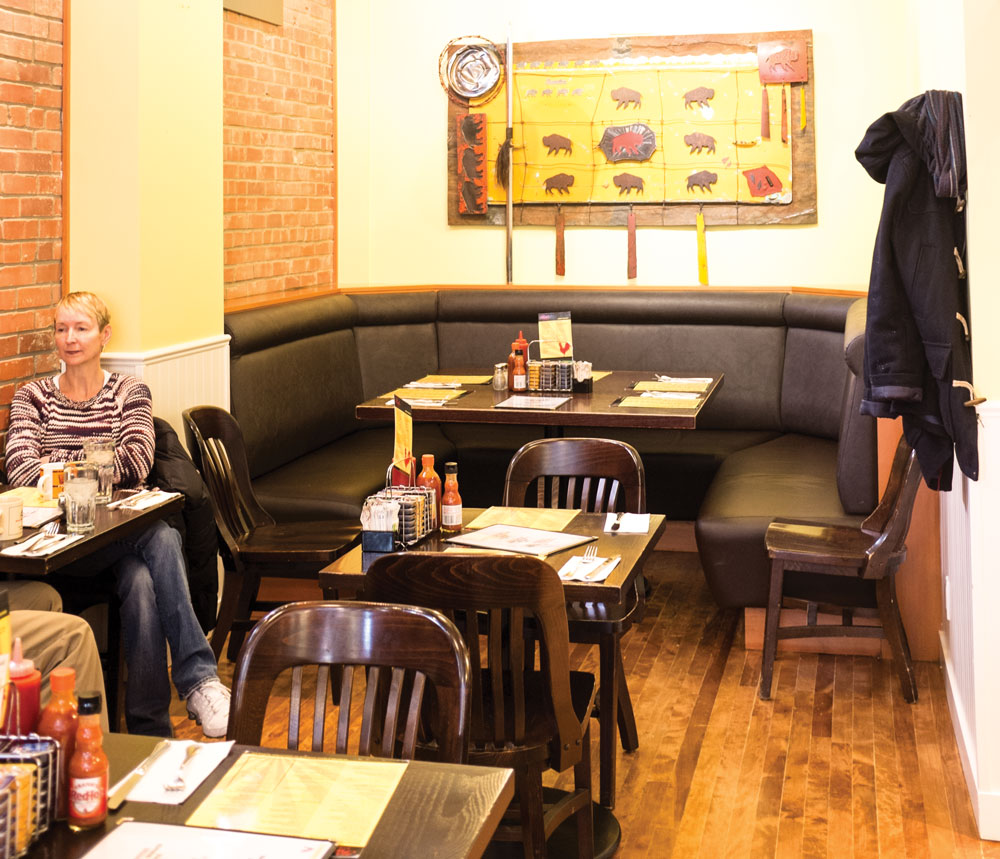 The three-sided booth at Red's Diner on 4th Street S.W. is tailor-made for a crowd, tucked into the back so you can watch all the action. The more spacious second Red's location in Ramsay will also happily accommodate big groups.
Red's Diner, 1415 4 St. S.W., 403-266-3448; Red's In Ramsay, 1101 8 St. S.E., 587-353-1188, redsdiner.com, @redsdiner
For an easy breakfast with all the mouth-watering options, head to Thomsons in the Hyatt Regency hotel for the daily breakfast buffet. The centre table can fit eight to 10, but tables can also be pulled together if you have a bigger crowd.
112 8 Ave. S.E., 403-537-4449, thomsonsrestaurant.com, @thomsonscalgary