Calgary is famous for being the birthplace of Canada's national cocktail, the Caesar, back in 1969. But at the turn of the millennium, when the majority of bar-goers were sipping cosmos and appletinis, a new Calgary restaurant called The Living Room was bucking the vodka trend by spiking espresso with Kahlua to create what would become a new Calgary classic: The Shaft.
Bartender Mark Smith, who has since moved on, came up with the delicious and caffeinated pick-me-up for late-night partiers on 17th Avenue S.W. The Shaft quickly caught on in the industry and developed a following, and the drink's reputation has only grown over the years. Millennials now pop in to the restaurant for a "drive by," wherein they quickly suck back a Shaft at the bar before moving on.
"It's built to be consumed like a shot," explains Lee Peppinck, who himself came in for Shafts long before he got a job there as bar manager.
It's somewhat ironic that a restaurant originally feted for its contemporary cuisine served in an intimate space, and more recently lauded for its cocktail program, would launch a shooter-style drink phenom, but the numbers don't lie. The Shaft is by far The Living Room's best-selling drink – the restaurant makes between 15,000 and 18,000 a year (that's 46 a day, on average) and goes through more Kahlua than any other restaurant in Canada. In fact, Peppinck estimates he's built more than 80,000 Shafts during his six years at the establishment.
The drink's appeal is in its simplicity. Its three ingredients – Kahlua, skim milk and espresso – come together to make a perfectly balanced adult coffee. (Tip: don't drink too many or you'll get the jitters … each Shaft contains three ounces of espresso!)
It's not just a Calgary thing, either. The Shaft has become so popular, you'll find it listed on bar menus in Lake Louise, Golden and Victoria, each restaurant claiming ownership of the caffeinated cocktail, though recipes differ slightly. "If you make a great cocktail, people will take it and run with it," says Peppinck. "But I'm here to tell you that this is the original Shaft."
The drink's name has nothing to do with the urban slang definition of screwing someone over; rather, it's a nod to fictional detective John Shaft, a character from the 1971 cult Blaxploitation movie Shaft. "Mark called it that because it's tall, dark and cool, and it packs a punch, like John Shaft," says Peppinck.
So, you can take a chance on The Living Room's popular Plum Sour or delicious Cherry Collins, or even the Dealer's Choice, a mystery cocktail based on trends and the season. Or you can hedge your bets with The Shaft – the perfect pick-me-up when you're out on the town – and become one of a new generation of converts.
---
How to make The Shaft from The Living Room
Fill a Collins glass with ice.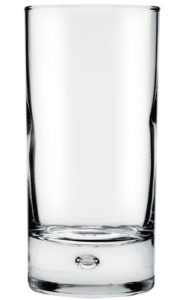 Build the drink by adding:

1.5 oz. Kahlua
+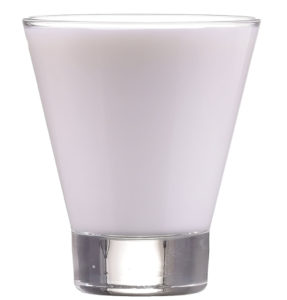 0.5 oz. skim milk
+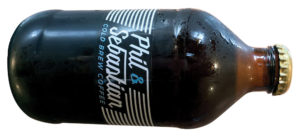 (such as Phil & Sebastian)
3 oz. chilled espresso
+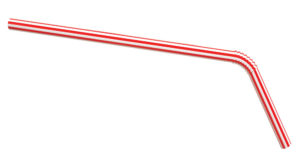 1 straw
Stir with the straw, cheers your friend, and then suck it down in one go.
– Recipe courtesy Lee Peppinck, The Living Room