For people who truly love food — that is, the crowd that lives to eat, as opposed to eating to live — there's a constant quest to taste as many dishes, flavours and ingredients as possible. Standard menus, which require diners to choose a single plate with pre-determined sides, are not ideal for such adventurous gourmands who know of the many other delicious dishes and sides being prepped in the kitchen that they'll not have a chance to savour. That's why, if you are of this mindset, there are no sweeter words spoken by a restaurant server than: "Our dishes are all served family-style and come out as the kitchen prepares them."
Family-style or shared-plate eating, can be divisive among diners, some of whom don't understand the fuss and just want to be served their own plate of food. Yet, over the last decade or so, sharing multiple dishes with the rest of the table has become de rigueur at many cool contemporary restaurants, with everything from devilled eggs and dumplings to enormous bone-in steaks and lamb chops served à la carte and portioned for sharing.
As modern as it may feel, family-style dining is essentially a throwback to the way most of us grew up eating at home. Whether your dining "family" includes two people or 20, there's something magical about enjoying the same food together at the same time. The meal becomes a connector for the evening. As everyone at the table digs into house-made chips and dips at a Mexican restaurant or divvies up a dish of Italian raviolo to watch the egg yolk filling ooze out, conversation and even emotional responses begin to flow. Food is love, as they say, and you can't experience that shared endorphin rush when everyone is silently slicing into what is directly in front of them on their own individual plates.
"I love sharing," says Elia Herrera, the chef behind Milpa, a Mexican small-plates restaurant in the Beltline. "When I have my own plate, I get bored. By having small, shared plates, I can have a party in my mouth and try the whole menu. I have more fun as both a customer eating and as a chef."
To get the best out of a restaurant, guests should be curious and adventurous, and family-style service allows everyone to try some of everything. Not sure if you'll like caviar (or octopus or celery root)? Mitigate the risk (and the cost) by sharing it with three friends. If no one likes it, at least you'll all have a shared story to laugh about for 25 cents on the dollar.
Pass it Around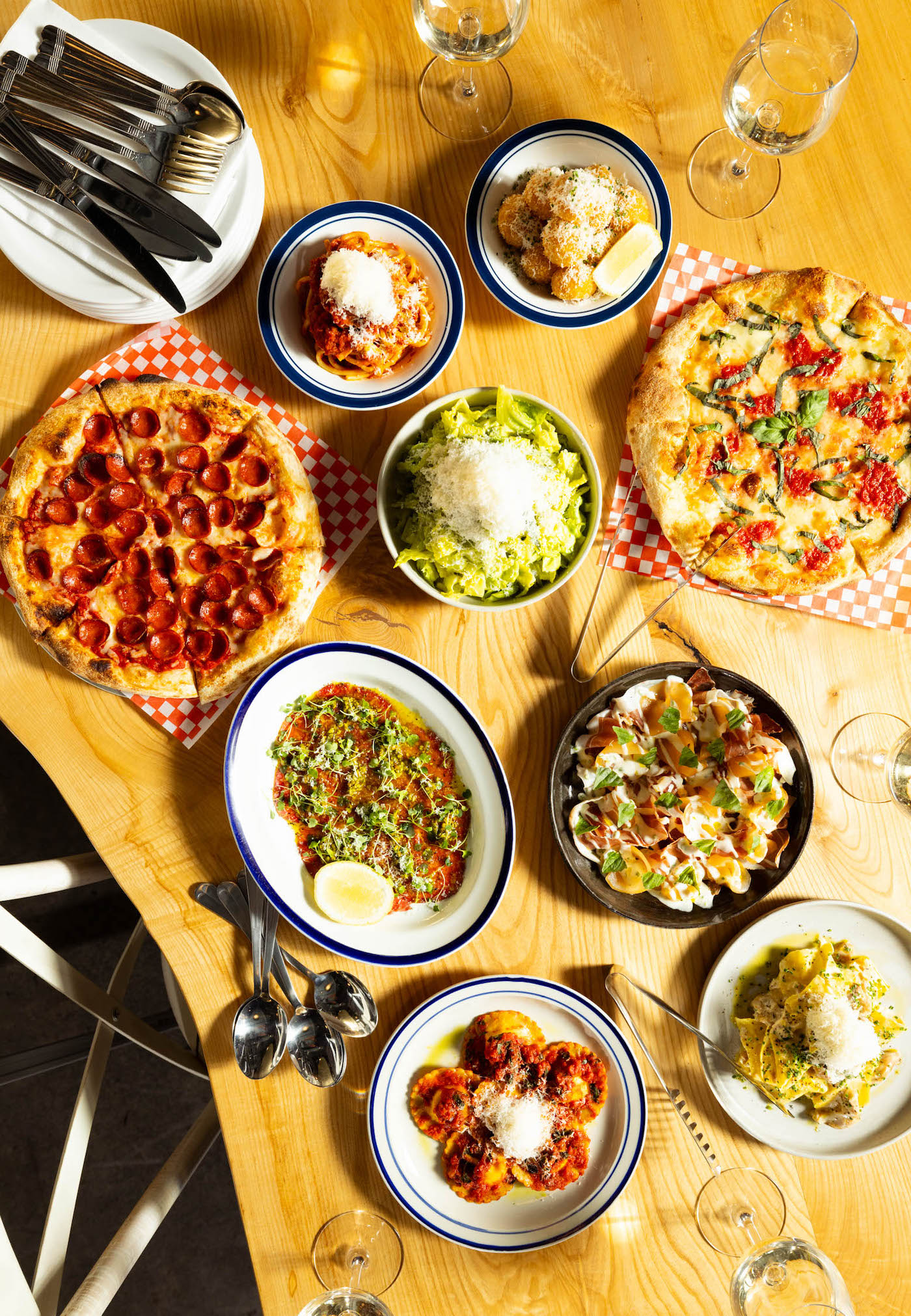 Modern share-plate restaurants may feel like a drastic shift in food culture, although anyone who has eaten at a classic Chinese, Indian or Thai restaurant has already experienced this style of dining. Ordering a range of dishes with sides of rice or bread, and passing everything around (with the help of a lazy Susan if you're lucky) represents family-style eating in its purest form.
No matter the cuisine, sharing food is also a great way for actual families to eat, allowing groups with kids to adjust the amount ordered to match smaller appetites. Kids — and adults still struggling to break out of meat 'n' potatoes diets — get to learn the nuances of passing things around while sampling different kinds of food. If they still turn their noses up at a plate of oysters or bison tartare, it just leaves more of the good stuff for the more discerning diners at the table.
"I am at my happiest when I am eating food with friends and loved ones," says Christopher Hyde, the executive chef for Lina's Italian Market and its new Sapore restaurant, which offers an Italian take on the family meal. "The act of sharing in itself is something that we've kind of lost, but are rediscovering."
There are too many restaurants to list that provide a traditional communal experience, as every corner of the city is blessedly stacked with good Chinese and Indian restaurants. You can also reach beyond cuisines that traditionally skew towards family-style dining. Any restaurant that specializes in plates of a single dish, be it pizza and pasta, a big hunk of meat, or whole fish, is prime for the passing.
Where to Get it
The first full-service restaurant run by the Lina's Group offers shareable pinsas (Roman flatbread) and plates of richly topped pasta.
1023 9 Ave. S.E., 403-960-1007, linasmarket.com
Try this modern Indian restaurant's butter chicken and aloo gobi, but also don't miss out on the street food snacks and Mumbai-style Chinese food.
1214 9 Ave. S.E., 587-319-6600, mumbaibites.ca
Shareable dim sum dishes like swan taro puffs, pan-fried turnip cakes and wrapped sticky rice make for a most interesting midday meal.
5010 Centre St. N.E., 403-455-2777, goldensandscalgary.ca
Dipping and Dunking
Adding an interactive element to a meal can spark conversation, coming in handy for couples and families who have already heard all of each other's stories, or new acquaintances who might need to break the ice. Doing a bit of the cooking yourself may feel a bit counterintuitive at a restaurant, but fondue, especially of the cheese variety, is becoming increasingly popular in Calgary restaurants for both romantic dates and group hangouts. Not only does it give you something to do beyond eating, but all that spearing and dunking prolongs a meal, giving everyone more time together.
Beyond cheese fondue, action-seeking diners can try one of Calgary's numerous hot pot restaurants, a traditional Asian fondue variation that involves cooking items in a simmering broth, or cook-it-yourself Korean barbecue joints. If paying to cook your own dinner doesn't compute, then a meal comprised of dips and spreads — think Mediterranean mezze, a parade of Mexican salsas, guacamole and queso, or a paté-heavy charcuterie board — packs a similar punch, with less effort.
Where to Get it
Make a meal out of Aida's cheese plate and dip sampler, featuring the restaurant's famed roasted red
pepper mouhammara.
2208 4 St. S.W., 403-541-1189, aidasbistro.ca
The recently expanded Frenchie lacks an in-restaurant kitchen, but guests can still commune over pots of cheese fondue, French onion dip and charcuterie.
616 17 Ave. S.W. (access through Una Takeaway), 403-476-3615, frenchieyyc.com
A classic hot pot restaurant offering an all-you-can-eat experience with dozens of choices of meat, seafood and veggies to dip.
123 3 Ave. S.E., 403-708-8088, facebook.com/1potcalgary
Contemporary Share Plates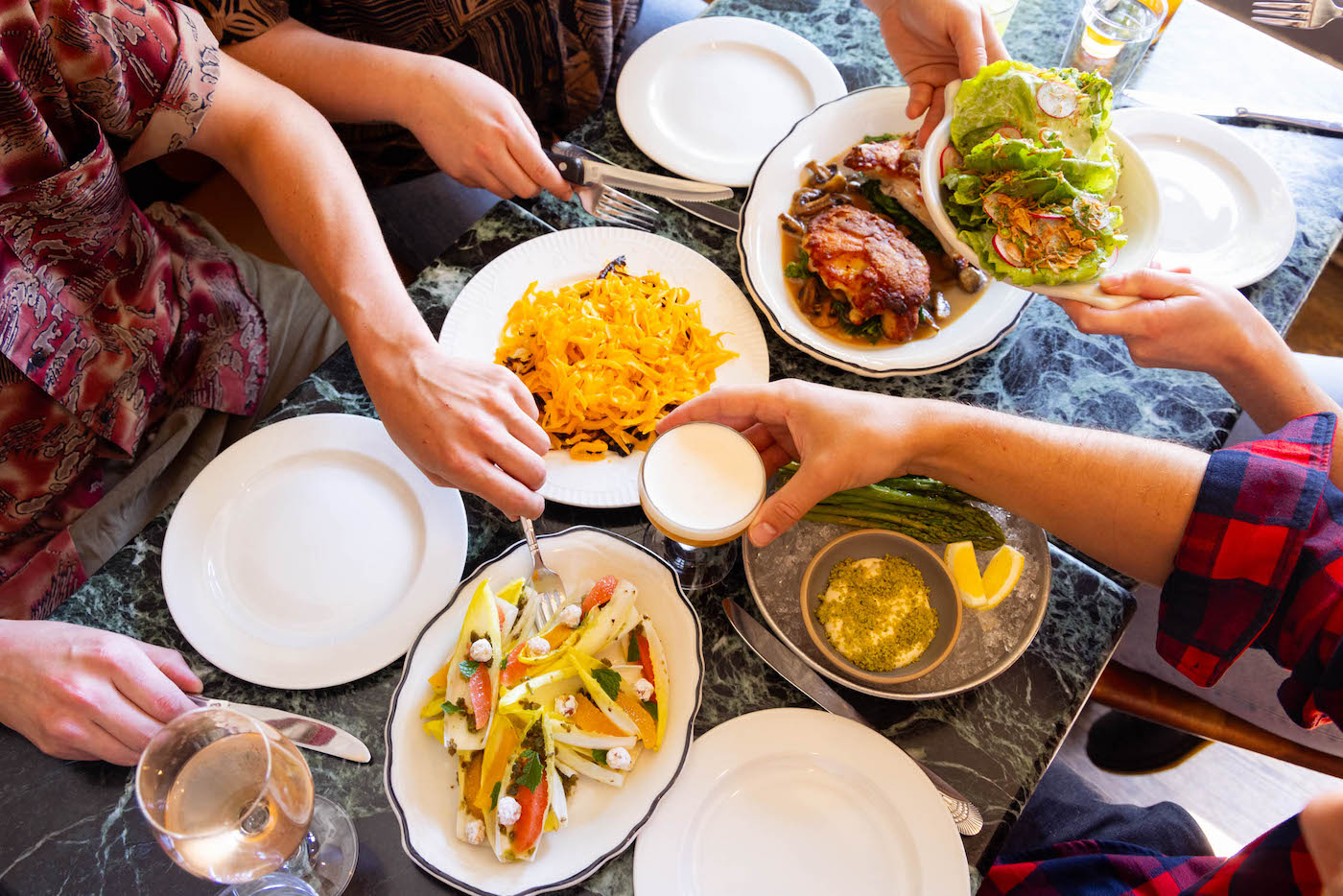 The decision to go with a share-plate concept, be it traditional Spanish-style tapas or a creative collection of snacks, appetizers and larger platters, is central to a restaurant's identity. The Concorde Group, for example, has built many of its most celebrated restaurants, including Major Tom, Barbarella Bar and Bridgette Bar, around the possibility of sharing, with the option of going solo. JP Pedhirney, VP of culinary operations, estimates as many as 70 per cent of customers opt to share when dining in Concorde venues, greatly contributing to the energy of the restaurants.
"We try to position our restaurants as places where people can come in and feel relaxed. The sharing process helps to accomplish that," Pedhirney says. "It speaks to the social nature of dining, where people get to interact. It also gives people the sense they're getting good value when they get a larger-format plate put in front of them."
The secret for share-plate success is to fully lean into the experience. Dishes that may seem a little unusual (or outright weird) usually come with a bigger payoff when it comes to flavour and wow factor. Taking risks and trusting the chef's creativity is part of the fun.
Where to Get it
The menu here entices with favourites like charred cabbage, tartare and a caviar service, which
is tailor-made for sharing over a bottle of bubbles.
306 17 Ave. S.W., 403-452-4694, pigeonholeyyc.ca
Spain is the capital of share-plate eating, and Las Canarias does that tradition proud with dishes of croquettes, papas bravas, pulpo and larger-scale paellas.
1129 17 Ave. S.W., 403-475-4165, lascanarias.ca
This Mexican tapas restaurant boasts a little more than a dozen hot and cold dishes, each packed with layers of flavour.
1531 5 St. S.W., milpa.ca
Shared Experiences (Not Plates)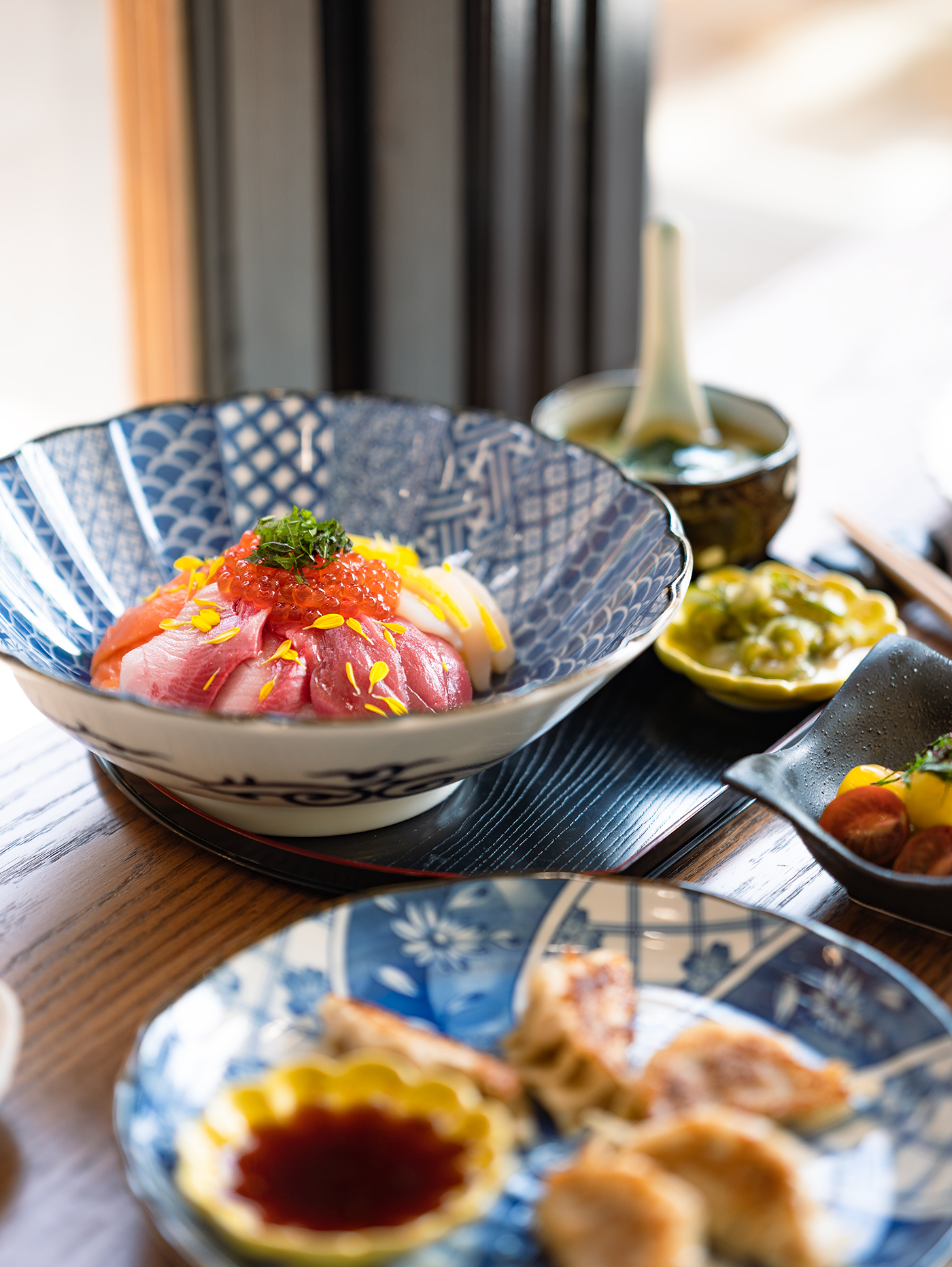 While the thrill of sharing food is real for those who love it, family-style dining isn't for everyone. Diners who worry about passing germs around the table alongside the spaghetti or the etiquette of divvying up three dumplings among four people can choose a more-structured Sunday supper, chef's tasting menu or Japanese omakase format where everyone gets their own serving of multiple dishes simultaneously.
Ticketed dinners and food festivals work on the same concept. Look for special wine dinners, chef-collaboration dinners and prix fixe dine-around festivals offered in the city throughout the year. Eating the same thing as everyone in the restaurant is, in many ways, the ultimate shared dining experience, even in a room full of strangers.
Where to Get it
This intimate Japanese restaurant in Kensington specializes in omakase, a chef's-choice menu that sees everyone at the sushi bar eating the same thing at once.
1130 Kensington Rd. N.W., 403-300-2405, satsuki.ca
For its Sunday Supper Club, Deane House offers a discounted version of its five-course chef's tasting menu.
806 9 Ave. S.E., 403-264-0595, deanehouse.com