Covering Calgary's dining scene has been a wild ride during the pandemic. But with mass gatherings and dine-in service off the table (pardon the pun), the door opened for new trends in dining that are now becoming fixtures in how we consider the restaurant experience. Read on to learn about some of-the-moment innovators here in Calgary.
Deluxe Convenience Stores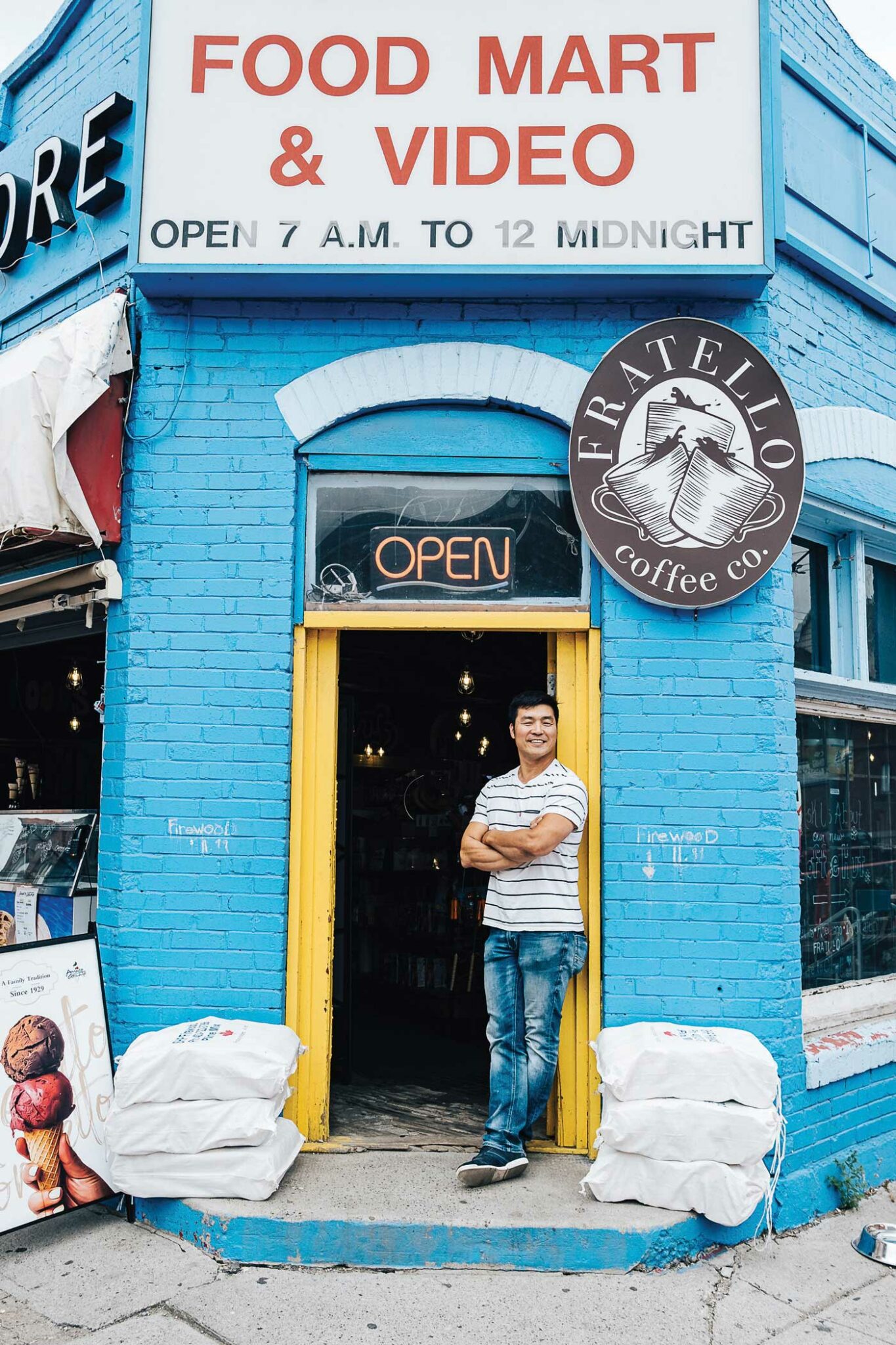 The corner of 9th Avenue and 13th Street S.E. was home to Inglewood Food Mart & Video for as long as most Calgarians can remember. But the trifecta of cigarettes, junk food and video rentals isn't necessarily the community's most pressing need in these times, which is why new owner Chris Nam decided to tweak the formula when he bought it and rebranded it as The Blue Store two years ago. Nam added an ice cream window, a Fratello coffee counter and — in the back where the naughty videos once lived — a kitchen that whips up sushi and Korean fried chicken to order.
A convenience store that sells more than mass-produced snacks and overpriced toilet paper harkens back to the days of the once ubiquitous urban variety store. "Corner stores are a reflection of the fluidity of society and have always been a place of meeting in communities," says Rebecca O'Brien, executive director of the Inglewood BIA. "The key to this store is that it does what Inglewood does best in combining old-style analog with a look forward. It's a nod to what used to be here, but it works in a more current context."
1344 9 Ave. S.E., 403-452-4934, 
@bluestoreinglewood
Sodas and snacks are the bread and butter of any convenience store but this little gem in Saddle Ridge specializes in a vast selection of global junk foods. Pop in to find treasures like Fruity Pebbles cereal, Skittles flavours from Japan, unique Fanta flavours and limited-edition Oreos.
3170, 5850 88 Ave. N.E., 
trust-convenience-store.business.site, 
@trust_convenience
Located across from Western Canada High School, Via Convenience has the essentials one would expect in a normal convenience store, with an added boost of local products. There's also an above-average selection of coffee beans, plenty of vegan and gluten-free snacks, and a soft-serve ice cream dispenser on a selfie-worthy wall adorned with neon signs.
624 17 Ave. S.W., 403-437-3488, 
@viaconvenience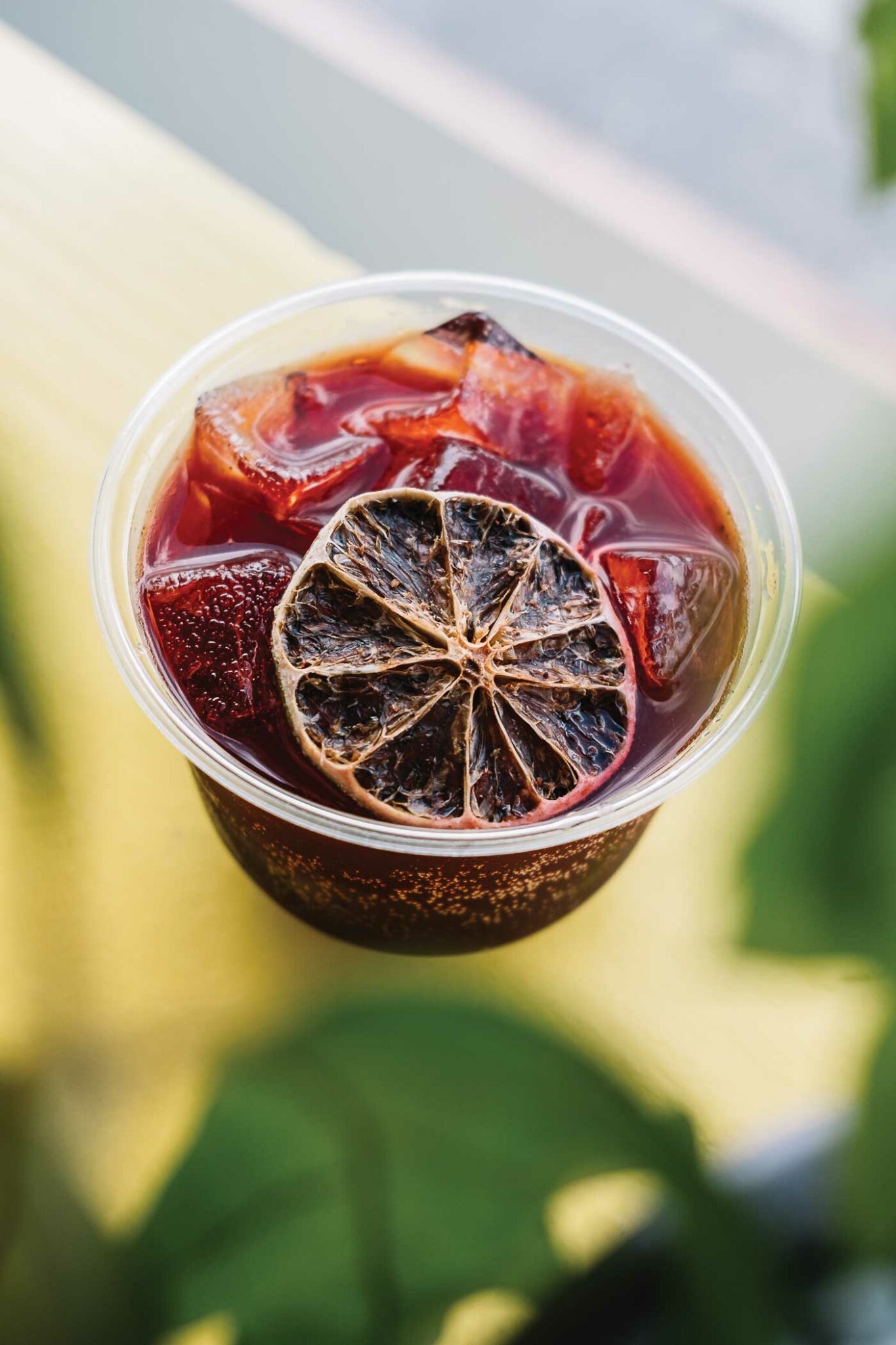 Lukes Drug Mart's two locations offer next-level food options, starting with the stores' wildly popular soft-serve ice cream. This past spring the shops started to offer not only COVID-19 vaccines, but the Killarney location now has a new line of non-alcoholic cocktails, developed by Graham 
Masters from The Allium.
112 4 Street N.E., 403-266-4142, and 3407 26 Ave. S.W., 403-242-1566, lukesdrugmart.com, @lukesdrugmart
Working Together
Lil' Empire is a local business that managed to grow during the pandemic, opening up a second location in the summer of 2020. The secret to this mini-empire's success has been not to divide and conquer, but to team up with other businesses, a strategy that is becoming increasingly attractive to young entrepreneurs who aren't able to take the risk of opening solo.
Lil' Empire's sister company, Empire Provisions, had its beginnings working out of Una Pizza + Wine. Founders Karen Kho and Dave Sturies made charcuterie in the restaurant's downstairs kitchen. Their meats were served at the in-house Frenchie Wine Bar and they also sold take-home sausages out of Una Takeaway before moving Empire Provisions into its current location on Elbow Drive.
Teaming up with other businesses for their Lil' Empire hamburger joint (which they own with restaurateurs Amber Anderson and Shovik Sengupta) was a natural fit. The original location is a counter within the Annex Ale Project taproom. The piggyback model went so well that the Lil' Empire team decided to share space again for their second location, within the Bridgeland location of ice cream favourite Made by Marcus.
"We saw it as not only a great opportunity to share costs, but to really use each other as a launching pad to share customers and share our reach," Kho says. "We're stronger as a community than we would be if we tried to stay in our own little corners and pretend we're the best at everything."
1105 1 Ave. N.E., 403-455-4007, and 4321 1 St. S.E., 403-453-8994, lilempireburger.com, @lilempireburger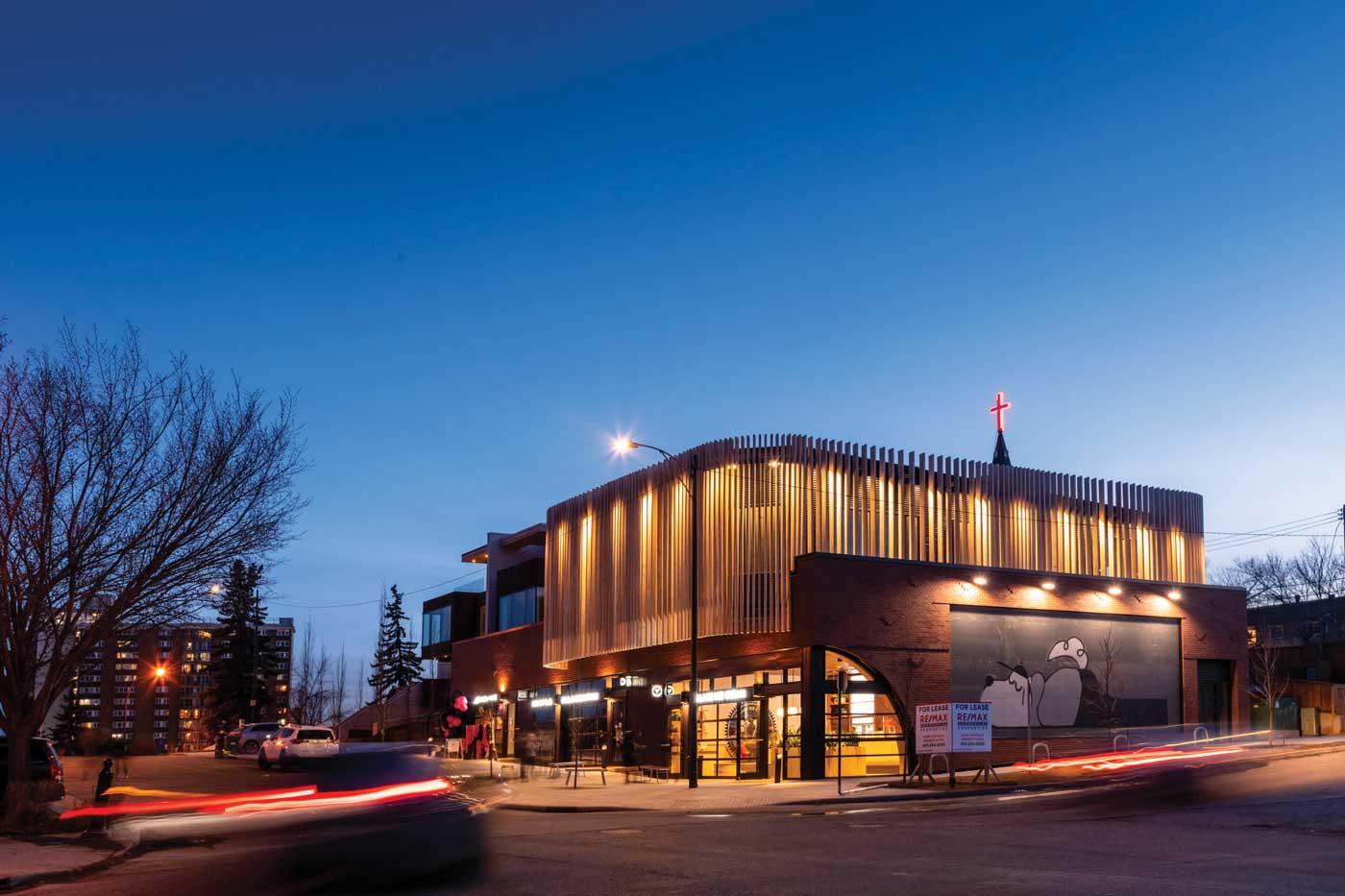 Real estate developers have a knack for attracting successful downtown businesses into their new projects, sweetening the pot for nearby homeowners. This winter three local all-stars — Una Pizza + Wine, Village Ice Cream and Phil & Sebastian Coffee — all moved into Rndsqr's General Block, a multi-purpose retail and office development designed to serve Bridgeland's growing population.
65 7A St. N.E., engagerndsqr.com, @rndsqr_
Hotel Arts has always been as much a destination for locals to dine in as it is a place for out-of-towners to sleep, which is why it's not so surprising chef Quinn Staple's kitchen has been tapped by SAIT to oversee the institute's catering services and residential dining program. Hotel Arts' Curated Catering arm partnered with SAIT earlier this year to feed students in the new Begin Tower Residence building, as well as attendees of catered on-campus meetings and special events.
sait.ca, @sait; hotelarts.ca, @hotelartsyyc
Billed as Calgary's first inner-city dining hall, First Street Market has provided a bricks-and-mortar option to a number of young chefs and small culinary startups. The market leverages variety and individual followings in a one-stop shop where customers can grab breakfast, pasta, sandwiches, cocktails or whatever else suits their fancy.
1327 1 St. S.W., fsmyyc.com, @firststreetmarketyyc
Ghost Kitchens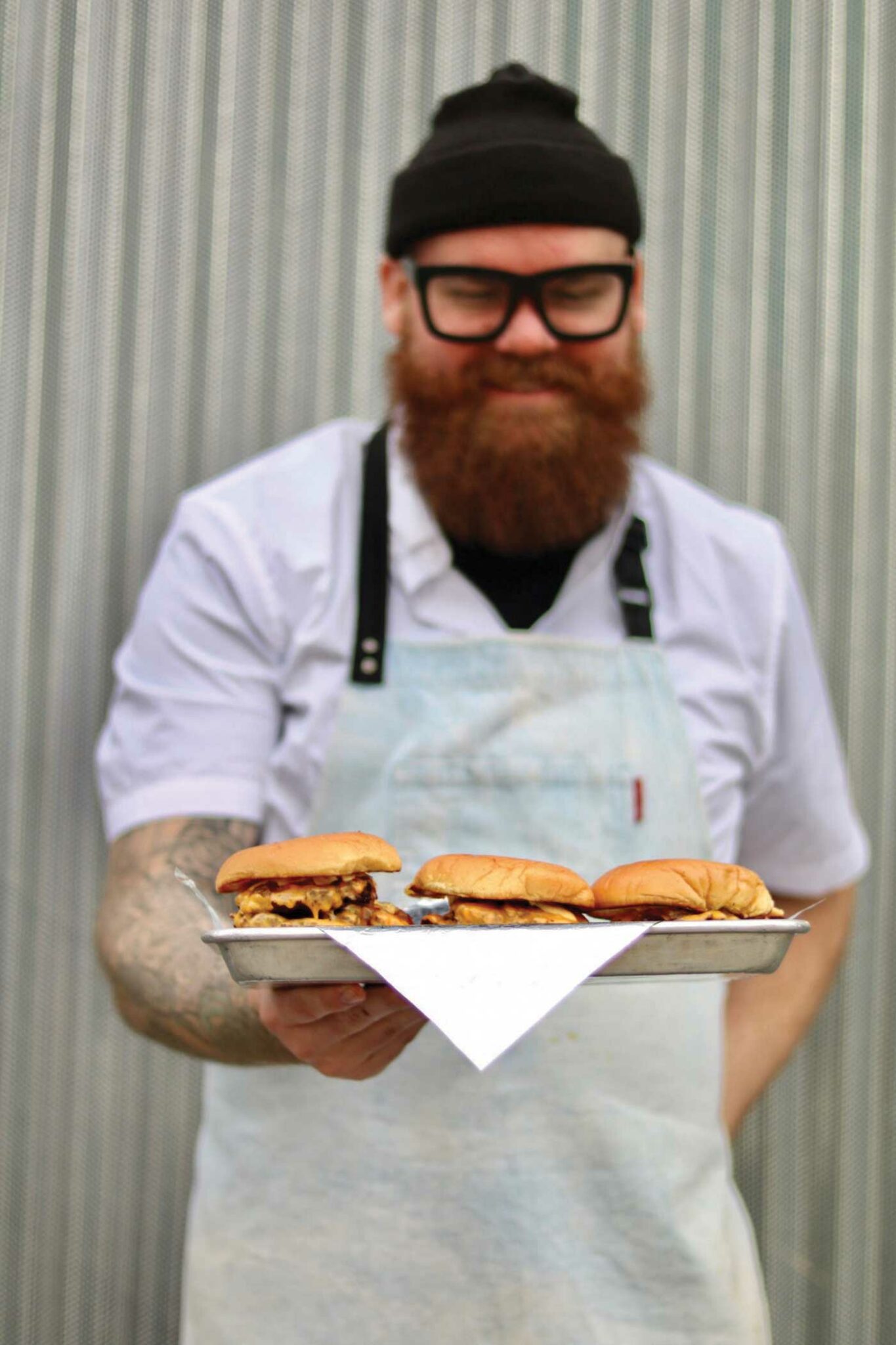 Pandemic restrictions and wariness about eating out made Calgary prime territory for "ghost kitchens," delivery-only enterprises with no dine-in location. Some ghost kitchens can seem faceless and shady, but pandemic times also saw a number of local food pros not only embracing the call of the virtual restaurant, but happily putting their names and faces on the businesses (though, many prefer the term "pop-up").
No one in Calgary has run with this concept as wholeheartedly as chef Mike Pigot. Best known for his work at Home and Away and Craft Beer Market, Pigot now works for himself as a chef consultant and collaborator. Over the last year he launched Pigot's Burger Club takeout in Calgary, Toronto and Vancouver, as well as a breakfast sandwich version called Friends with Benedicts (formerly Pigot's Breakfast Club). He's also a partner in the popular Pasta La Mano that launched as a subscription service in the fall of 2020. Pigot was able to put together his burger and breakfast delivery quickly by working with kitchens he knows: the burgers are run out of Craft kitchens and he worked with Diner Deluxe on the breakfast sandwiches. Post-vaccination life has meant changes for the Pigot ghost kitchen empire: breakfast club has morphed into Friends with Benedicts in the First Street Market. The regularity of Burger Club is also bound to shift, but the freedom of consulting means there's plenty of room for ghost kitchen pop-ups and other fun experiments down the road.
Domenic Tudda, the man behind Pulcinella, is a stickler for tradition when it comes to his signature Neapolitan pizzas, but the ultra-thin pies don't transfer well for takeout. Enter Pulcinella Americano, a side biz run out of Pulcinella that specializes in hefty rectangular pizzas topped with Italian and North American-style toppings that are designed to travel.
1147 Kensington Crescent N.W., 403-283-1333, pizzayyc.com
Not local, but certainly interesting, Laid Fresh and Chikin are the inventions of Miami-based, James Beard Award-nominated chef Michael Lewis, who usually deals in the realm of fine dining. Laid Fresh is a breakfast affair, whereas Chikin is all about fried chicken sandwiches (something this city can never get enough of). Both are available solely through food-ordering apps.
714 10 Ave. S.W., laidfresh.com, @laidfresh; thatsgoodchikin.com, @thatsgoodchikin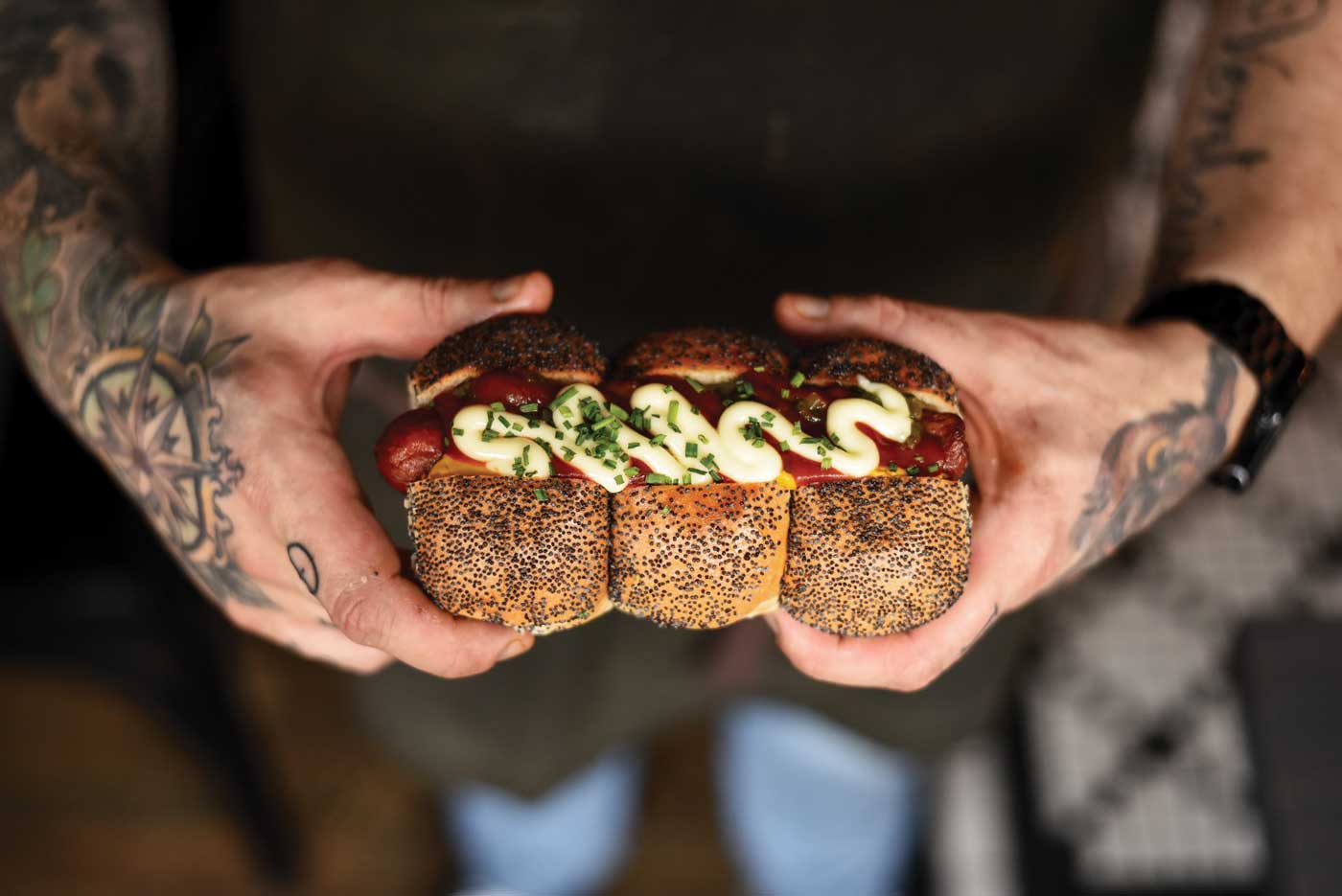 A pandemic-era takeout solution run by Last Best Brewing & Distilling (and sister brewery Banff Avenue Brewing Co. in Banff), Lost Dogs makes gourmet hot dogs designed to be cut up and shared, preferably with a can or two of local beer. The dogs can be ordered with chili, sauerkraut, barbecue sauce and other classic toppings, with a portion of every sale benefitting local animal shelters.
607 11 Ave. S.W., 587-839-2136, and 110 Banff Ave., Banff, 403-497-4576, lostdogshotdogs.ca, @lostdogshotdogs
New Restaurants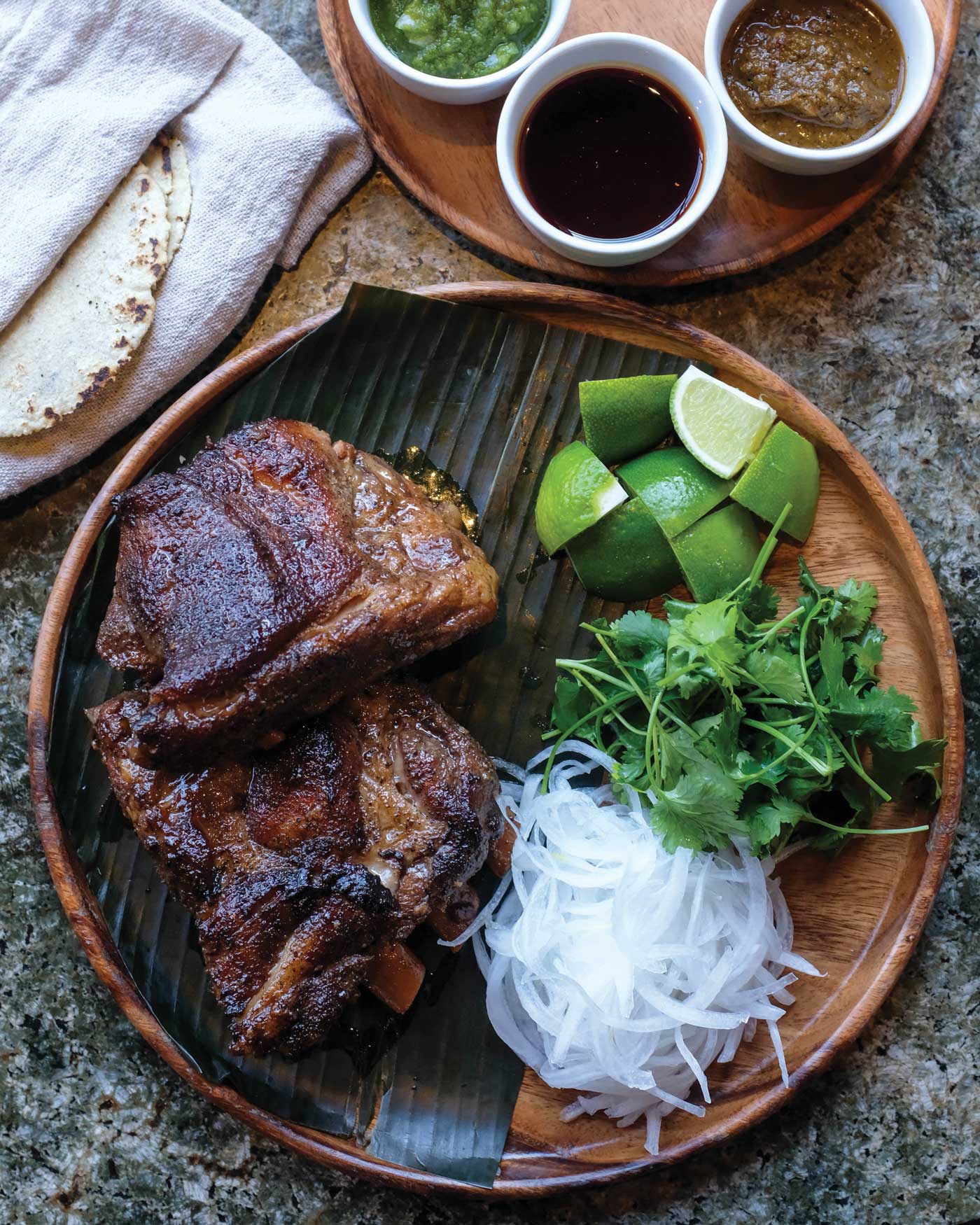 The newest Mexican concept from Thank You Hospitality (Native Tongues/Calcutta Cricket Club/A1 restaurants) is a fresh sit-down dining room in the newly opened Westley Hotel. The emphasis here is on Mexico's rich culinary history — from Yucatan to Oaxaca to Nayarit — with plenty of seafood, house-made masa and happy hour antojitos.
630 4 Ave. S.W., fondafora.com, @fondafora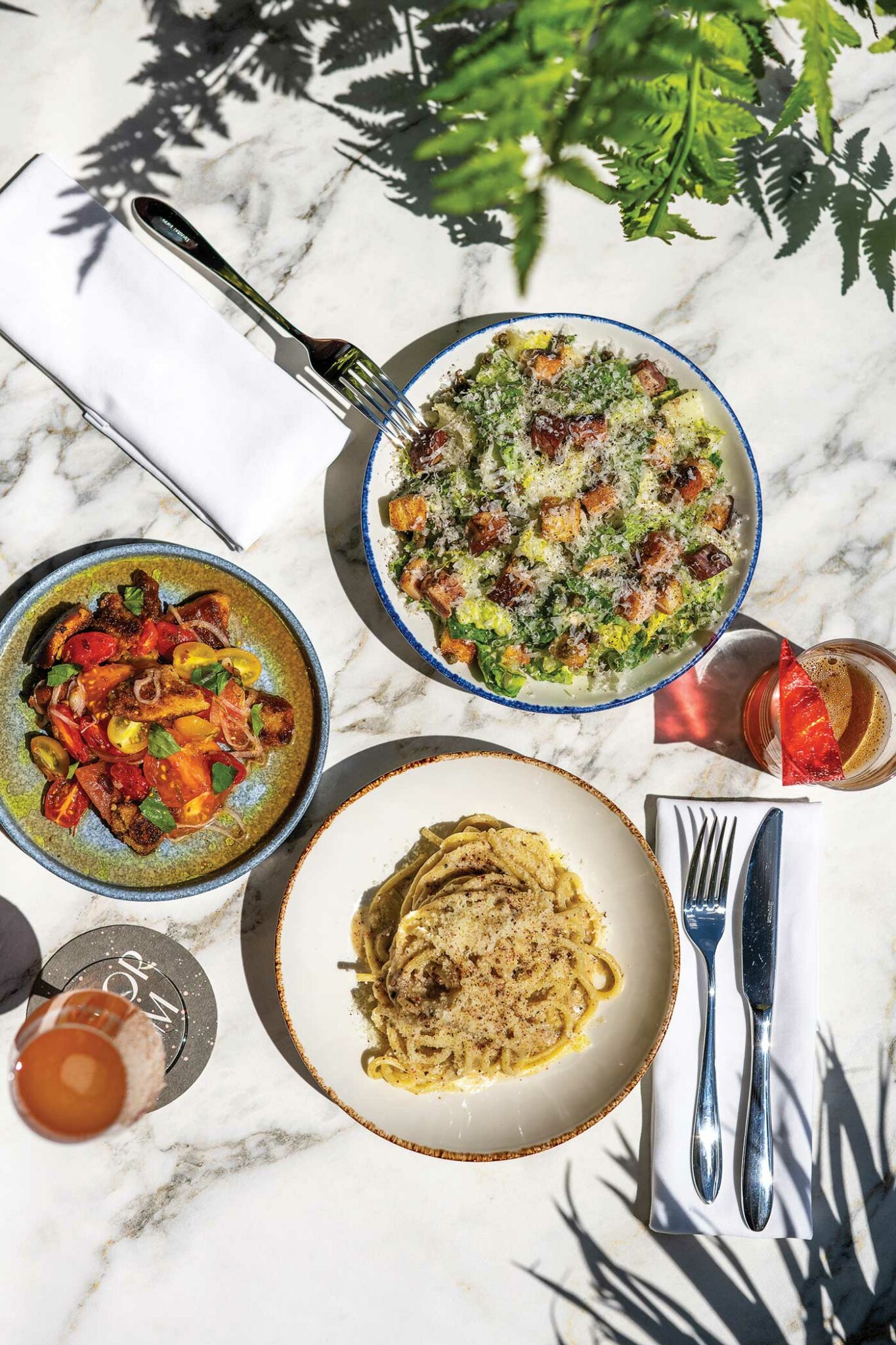 The long-awaited Concorde Group restaurant at the top of Stephen Avenue Place is all about lounge-like decor and fantastic sky-high views with a menu by culinary director Garrett Martin (Bridgette Bar, Pigeonhole).
40th floor, Stephen Avenue Place, 403-990-3954 (text only), majortombar.ca, @themajortombar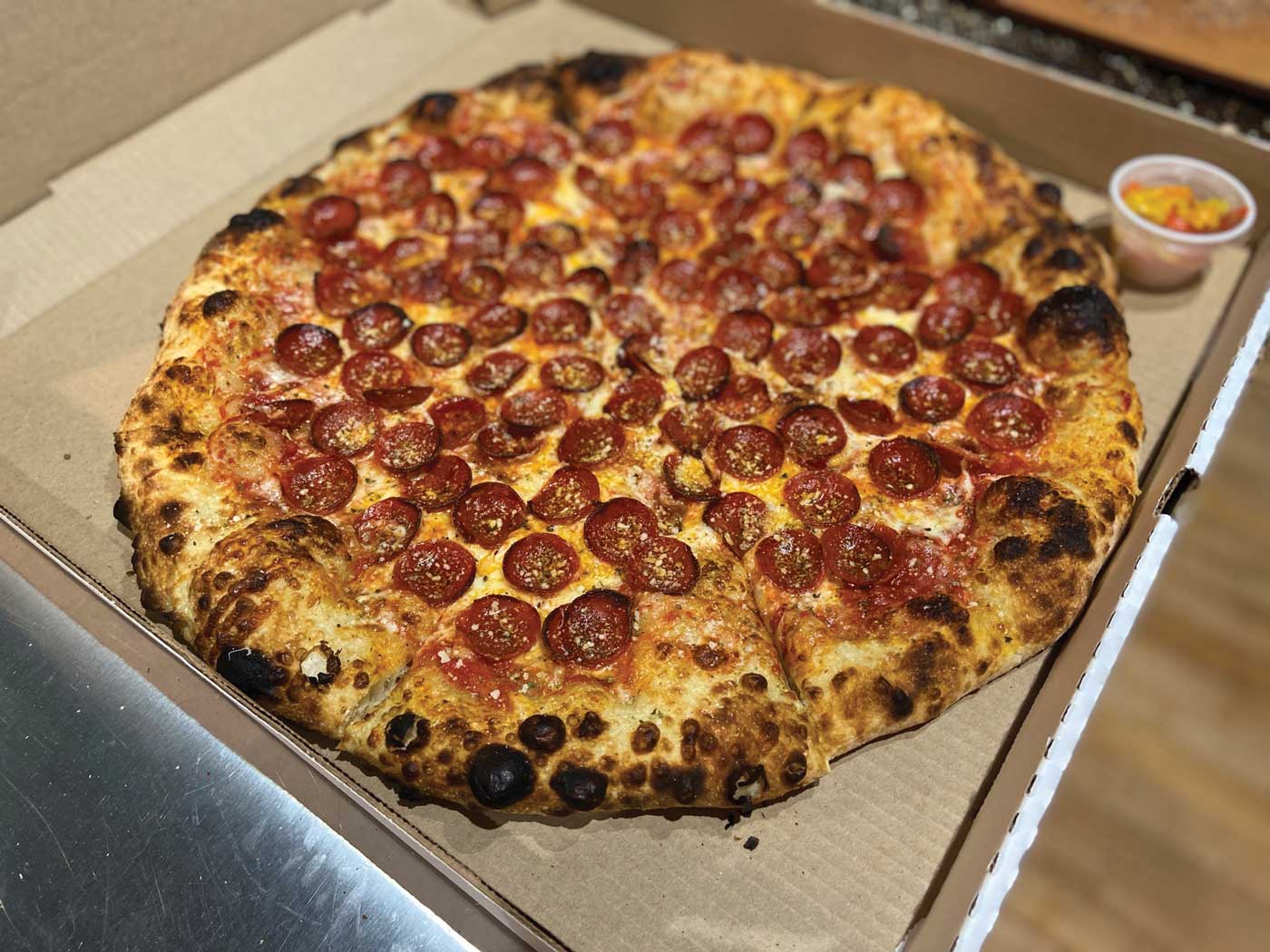 After a couple of years of popping up within Eighty-Eight Brewing Company (which has since partnered with Donna Mac on the Mixtape sandwich counter), Noble Pie opened a shop of its own this summer, making some of the best NY-style pizza this city has ever seen more readily available.
720 11 Ave. S.W. (alley entrance), noblepiepizza.com, @noblepiepizza