Patio days are precious in Calgary, so when the sun is shining it can feel like a win just to score a table — any table — on a bit of sidewalk in front of a restaurant. But bistro chairs and bus fumes do not an epic patio session make. Fortunately, there are plenty of rooftop patios, including buzzy new ones and solid standbys, that can accommodate your desire for a more elevated experience where you can eat and drink in the open air in comfort and style. Here's a rundown of some great rooftop patios to hit when it's hot, with bonus suggestions on what to order.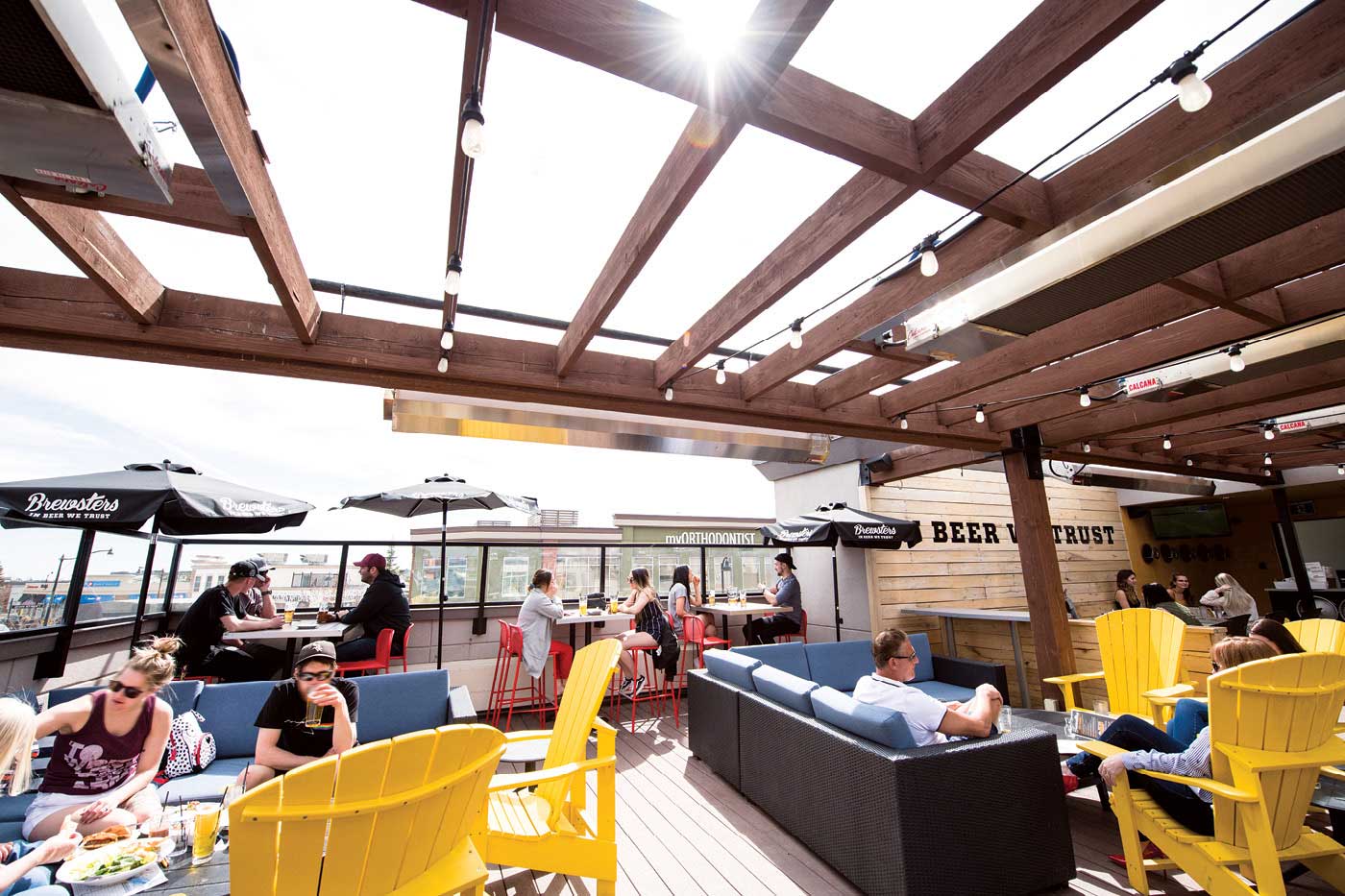 People in the south love this deck for good reason: with TVs, couches, high tables and picnic tables, it's a laid-back lounge that serves elevated pub grub and house-brewed raspberry, blueberry and peach ales. There's elevator access for those with mobility issues and children are welcome, as well.
100, 11 McKenzie Towne Ave. S.E., 
403-243-2739, brewsters.ca
Craft Beer Market's downtown location opened a huge rooftop patio in 2020 that spans the whole length of the restaurant. Cool features include a vintage Volkswagen van, strings of lights and a retractable roof covering. This spot offers over 100 beers you can pair with a hand-smashed burger served on a butter toasted potato roll.
345 10 Ave. S.W., 403-514-2337, craftbeermarket.ca
For their 2 to 5 p.m. daily happy hour, Double Zero offers a selection of $12 pizzas and discounted beverages. These are airy-crust 
Neapolitans, made with cold-fermented dough. Pair with a bubbly red Italian lambrusco for a combination that can't be beat.
CF Chinook Centre, 403-457-7677, doublezeropizza.ca
Bask in the sun with a drink in hand at this beer and food hall in Kensington, where a heated rooftop patio awaits. Pair your beer with its selections of cheese and meats or a fried chicken sandwich.
1153 Kensington Cres. N.W., 403-452-1339, freehouseyyc.com
Ke Charcoal Grill's rooftop patio is a great spot to enjoy authentic Japanese cuisine, including sushi, ramen, charcoal- and stone-grilled meats, yakitori and more. The patio is open daily on a first come, first serve basis and offers picturesque views of the Beltline.
1501 15 Ave. S.W., 403-283-3288, kecharcoalgrill.com
Okay, it isn't really a rooftop, it's the balcony at Kensington Pub, but it's worthy of mention because it's up above the sidewalk and, more importantly, it rocks! Settle in with a shepherd's pie and a Pimm's cup.
207 10A St. N.W., 403-270-4505, kensingtonpub.com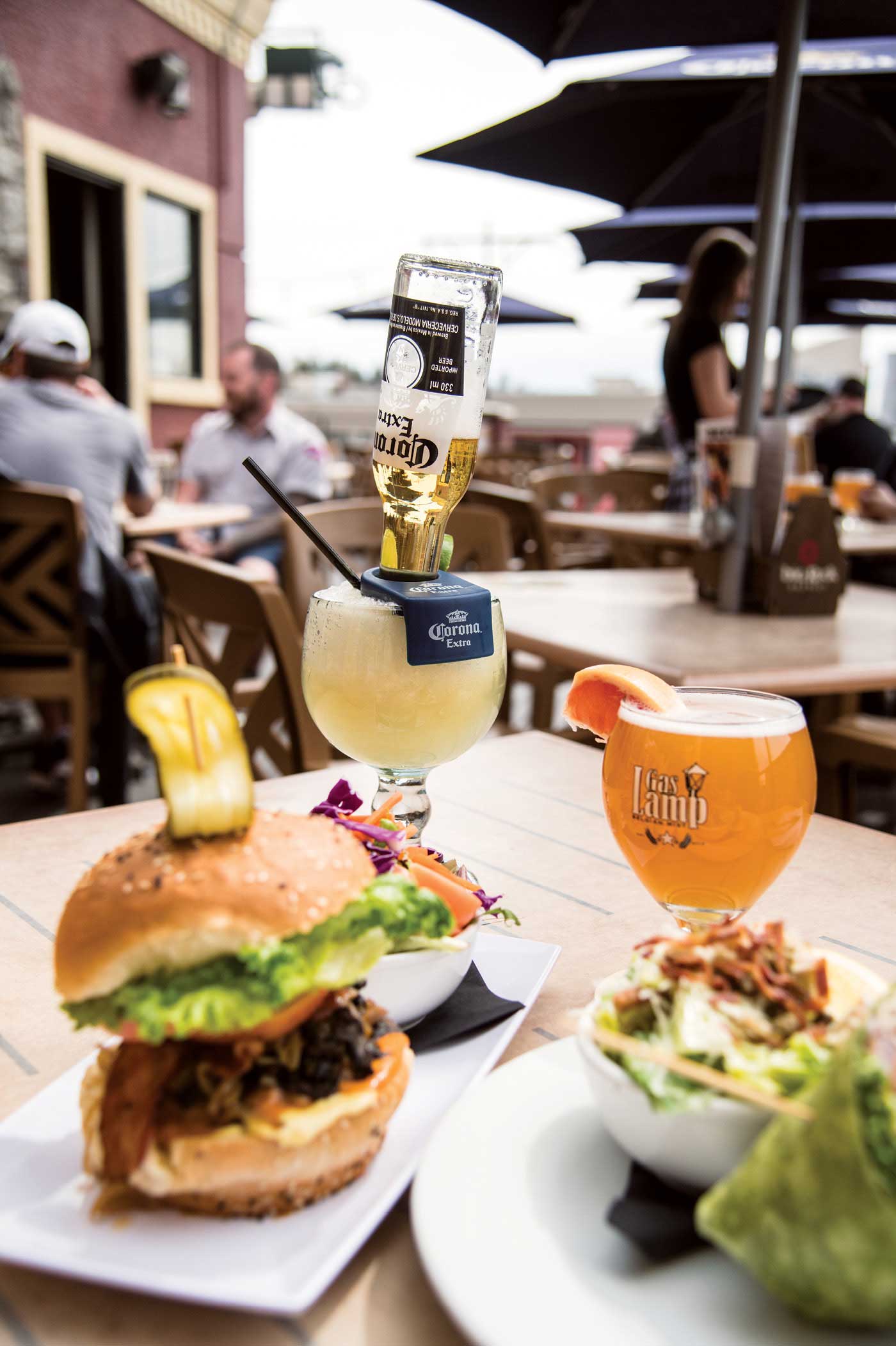 This Scottish-Irish-Canadian-themed public house with an elevated deck boasts beautiful stained-glass, antiques and pints of beers. The wraps are highly recommended and burger buns are (optionally) gluten-free.
7304 Macleod Tr. S.E., 403-252-9190, 
calgarysbestpubs.com/limericks
Michael's is on 10 Ave. S.W., right behind the Calgary Tower, and has been 
serving Caesar salads, pizzas and top sirloin steaks since 1981. Its patio on the roof of the adjoining parkade can be a hot spot for the downtown office crowd, so make a reservation if you want to guarantee a table.
139 10 Ave. S.W.,403-264-6731, 
michaelspizza.ca
Located in the Modern Steak location on Stephen Avenue, this premium patio is close to the Calgary Tower and 60-storey Telus Sky, both of which light up the night, pulsating in groovy patterns and swirls of colour. Order the wagyu dumplings or the Alberta beef with Champagne and prepare for an immersive experience.
100 8 Ave. S.E., 403-244-3600, modernsteak.ca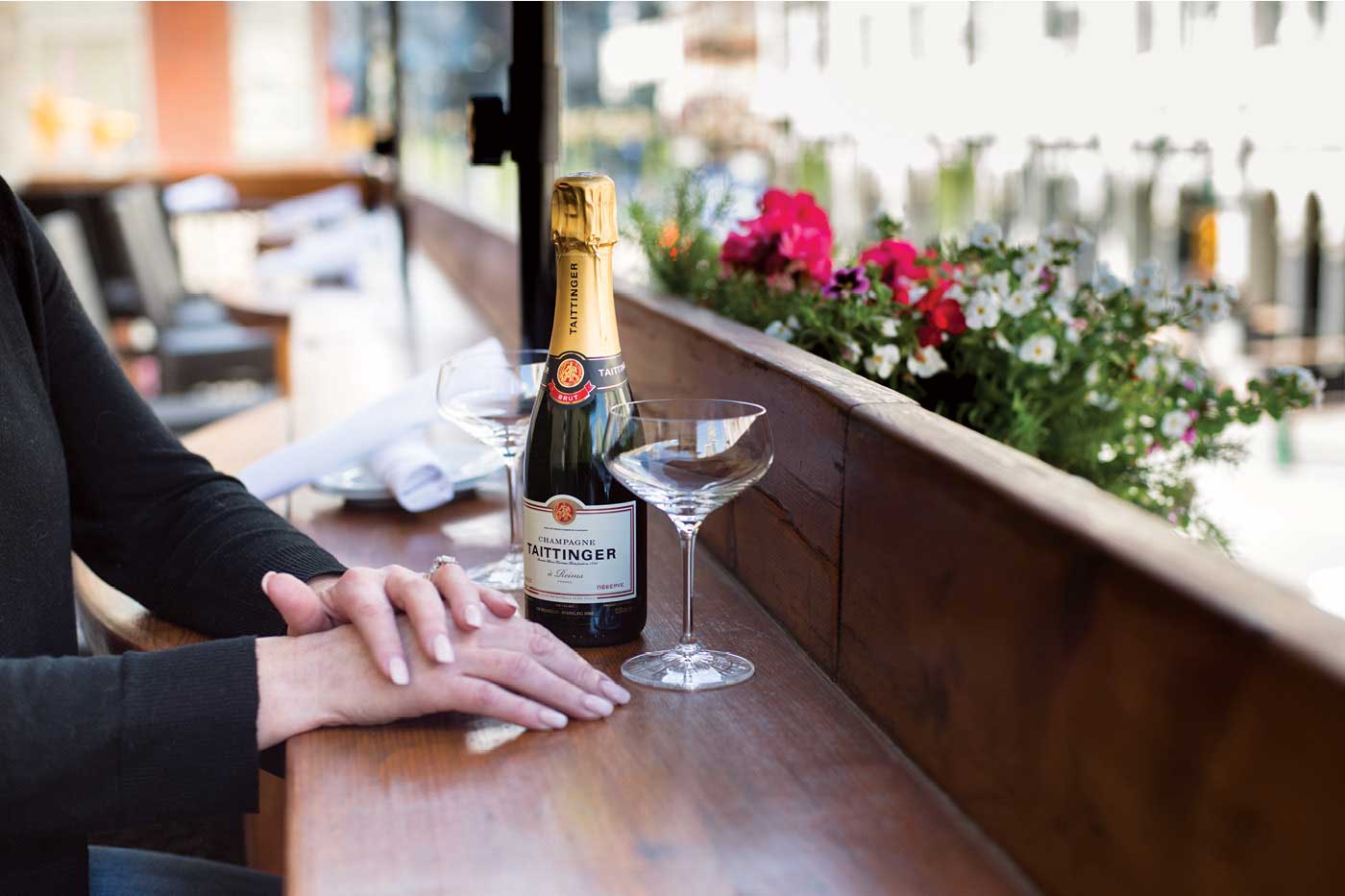 Murrieta's beef- and seafood-driven menu is best enjoyed from a bar stool on the balcony of the century-old Alberta Hotel building. Pair your bird's-eye view of Stephen Avenue with a plate of lamb meatball spaghetti.
200, 808 1 St. S.W., 
403-269-7707, murrietas.ca
At this flowery rooftop beer garden, you (and your kids) can enjoy a delicious menu of pizzas, salads, sandwiches and more. The drink list has a selection of 44 different draft beers and there are Clive burgers on the grill.
360, 225 8 Ave. S.W.,
 403-237-5556, ntnl.ca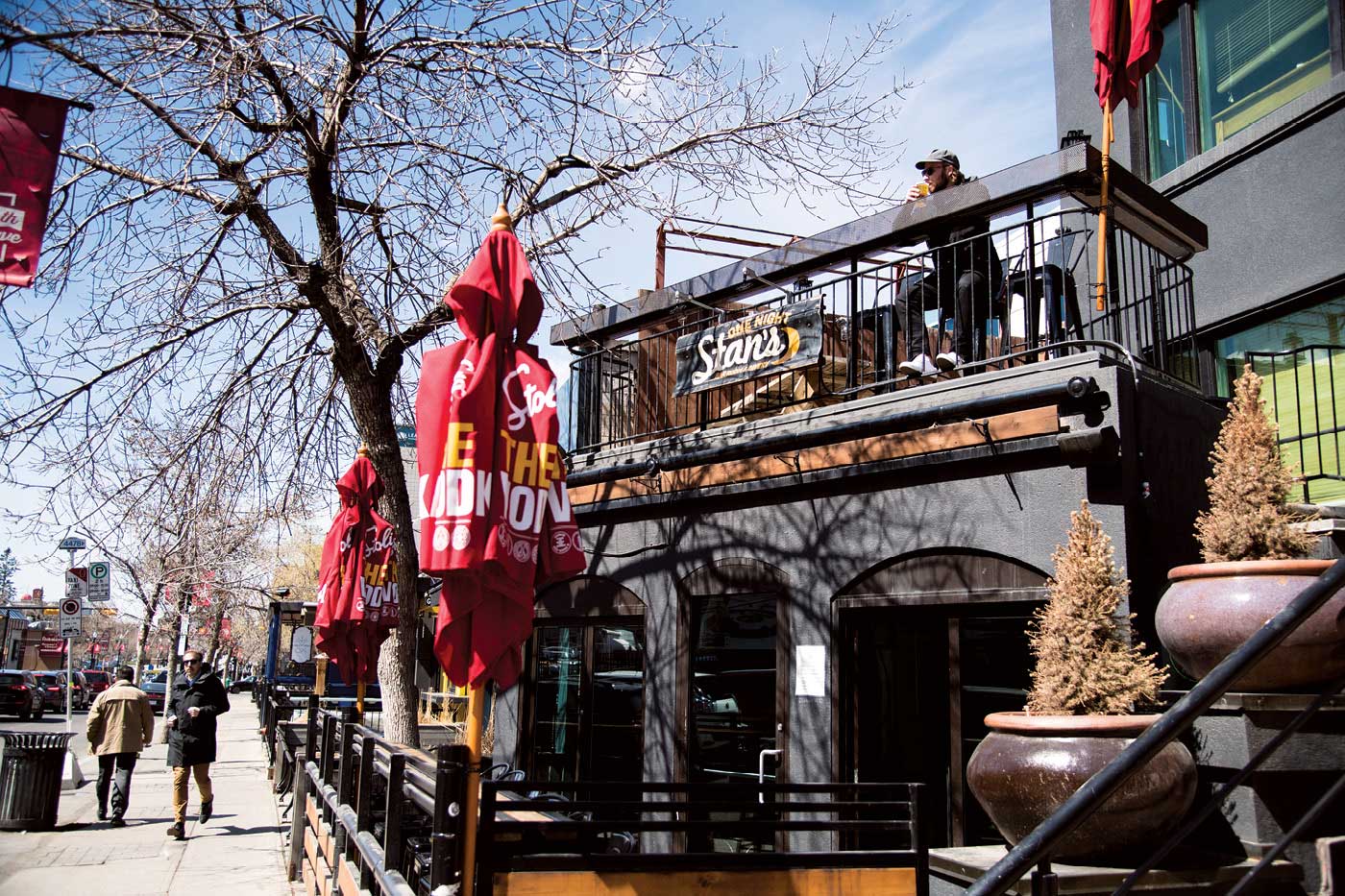 Formerly Ming, this self-proclaimed "bar room and divery" on 17th Avenue S.W. has a 15-seat second-storey patio. The unpretentious menu includes the likes of chili-cheese fries and sticky toffee pudding, and if that's not enough, it's dog-friendly, too.
520 17 Ave. S.W., 403-452-4407, onenightstans.ca
The view is picture-perfect: gleaming towers, busy bridges and the fast-flowing waters of the Bow. Operated by Charbar, this is a great spot to dig into some New York-style pizza that you can enjoy with a "float on the bow" cocktail.
618 Confluence Way S.E., 
403-452-3115, rtbsimmons.ca
High above Macleod Trail, Japanese sushi chefs bring fire dragon rolls to your table under the night sky. The drink menu offers it all with sake, mojitos, Caesars and an extensive wine list.
110, 7212 Macleod Tr. S.E., 
403-252-5199, shosushicalgary.ca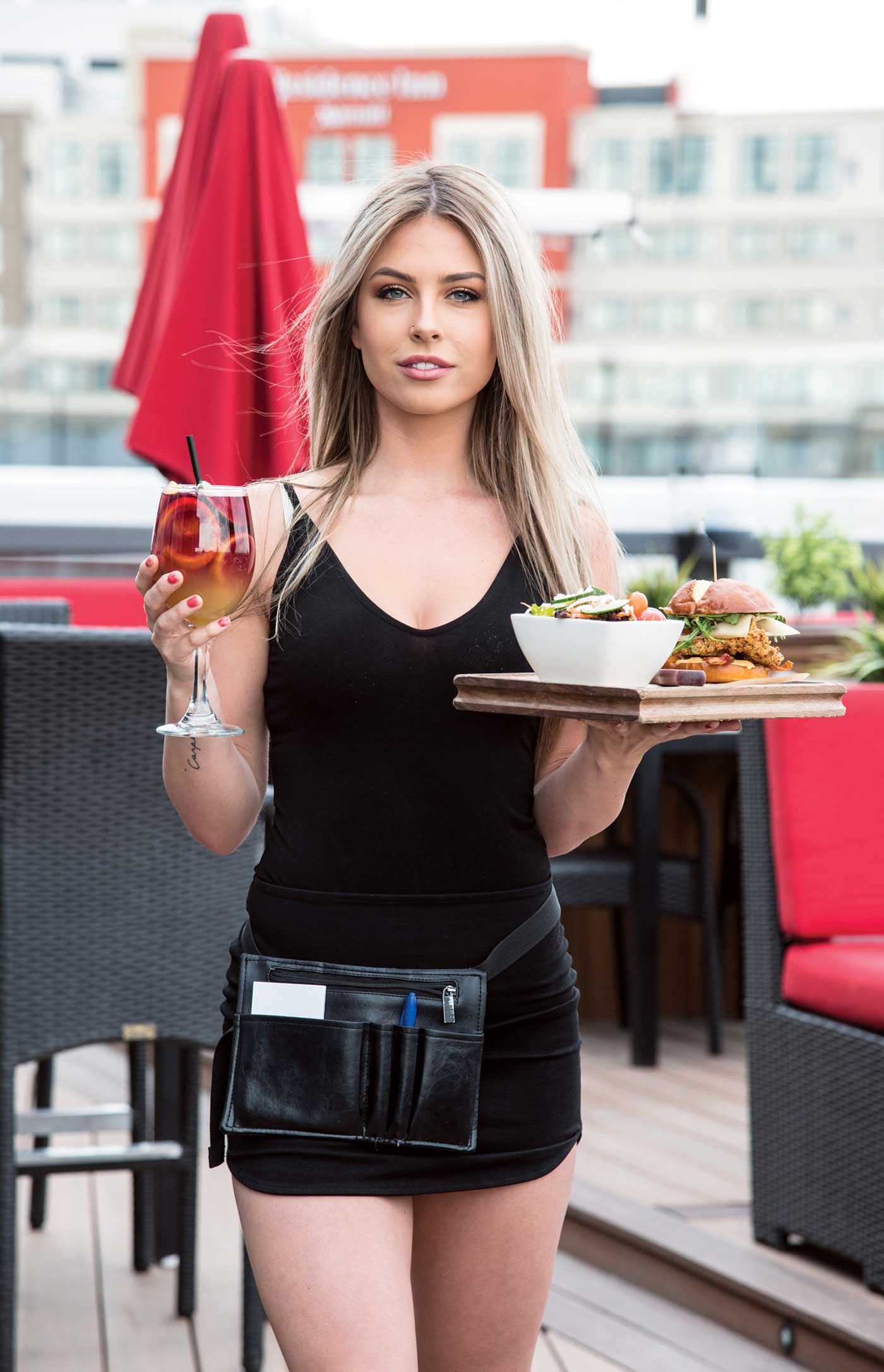 You can share romantic nightcaps around the outdoor gas fires at each table here, or mingle indoor/outdoor-style when the big, glass doors of this southeast Calgary pub slide open. Try a chicken gastro club with a bellini under the stars.
920, 19489 Seton Cres. S.E., 403-726-6330, 
tommyfieldgastropub.com
Vin Room on 4th Street S.W. offers an extensive selection of fine wines by the glass or bottle with a food menu to complement them. Impress a date with oysters and Champagne on this comfy, cozy rooftop with pretty views of Mission's treetops. Vin Room also has a street-level patio that welcomes dogs.
2310 4 St. S.W., 403-457-5522, vinroom.com
On the 27th floor of the Dorian Hotel lies The Wilde, an elegant dining destination that also offers a heated outdoor patio with stunning city views through seven-foot glass walls. Pair one of the restaurant's imaginative cocktails with lunch options like the tagliatelle with Atlantic lobster or dinner dishes like Innisfail lamb or B.C. halibut.
525 5 Ave. S.W., 403-300-6630, thedorianhotel.com/the-wilde
This sunny rooftop in Walden serves up fish tacos and something called "potato nachos" — lattice fries topped with ooey-gooey cheese, beef and jalapenos. Add to that a slushy machine, margaritas and bulldogs. Fun!
530, 151 Walden Gate S.E., 403-256-5156, 
windsorrosepub.ca
[Note: This story was updated on May 23, 2023]