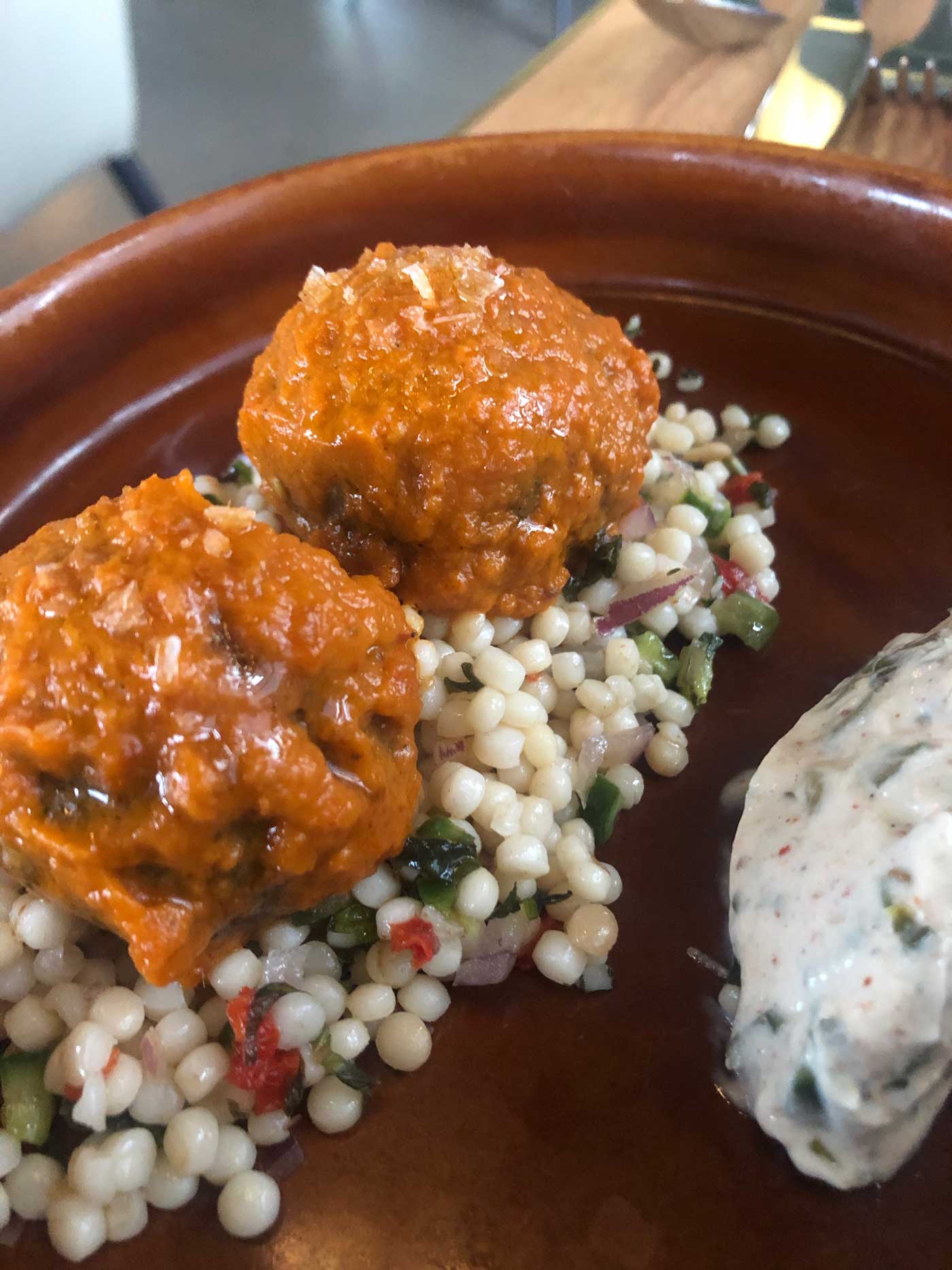 As adventurous as many Calgary restaurant goers have become over the years, a lot of us are still hesitant to order lamb. Maybe we've had a bad experience with a poorly prepared Easter dinner or a cut that just tasted too, well, lamby. Either way, typical customers seem more likely to order beef, pork or fish and skip the lamb all together.
The problem is, chefs tend to love working with lamb — they can't seem to get enough of the stuff. Alberta has a great supply of beautifully raised lamb that tends to taste milder than the more pungent product coming out of New Zealand. Naturally, a lot of chefs want to put this lovely meat on their menus, but they need to convince more of their guests to actually order it.
Enter Elbow Room's lamb merguez meatballs. Consider it a tempting gateway dish, designed to open up the wider possibilities of Alberta lamb.
"I've always wanted to do an entry-level lamb dish," says Ryan Blackwell, Elbow Room's chef and owner. "And what better way to do it than with a fatty, delicious meatball with a Moroccan spice blend in it?"
Blackwell starts with locally sourced SunGold lamb, which he transforms into house-made merguez. Merguez is a North African-style sausage, typically spiced with flavours like cumin and chili. He forms the mixture into meatballs and glazes them with a tasty harissa paste. You still get all the richness of the meat, but the spices mask any strong lamb flavour.
To cut the heaviness of the meatballs, Blackwell finishes the plate with some fairly traditional elements. The meat is paired with a generous dab of house-made raita, a creamy yogurt-based condiment that's made special with a splash of yuzu juice and some cilantro to add extra brightness. The whole thing is set over a bed of Israeli couscous salad, spiked with fresh mint, tomato and cucumber.
Each order comes with three hearty two-ounce meatballs. The portioning works well as an appetizer, either for one or shared alongside some of the restaurant's other starters (the tuna tattaki is another winner). The meatballs are priced at $18.25.
802 49 Ave SW, 403-460-8128, elbowroombritannia.ca