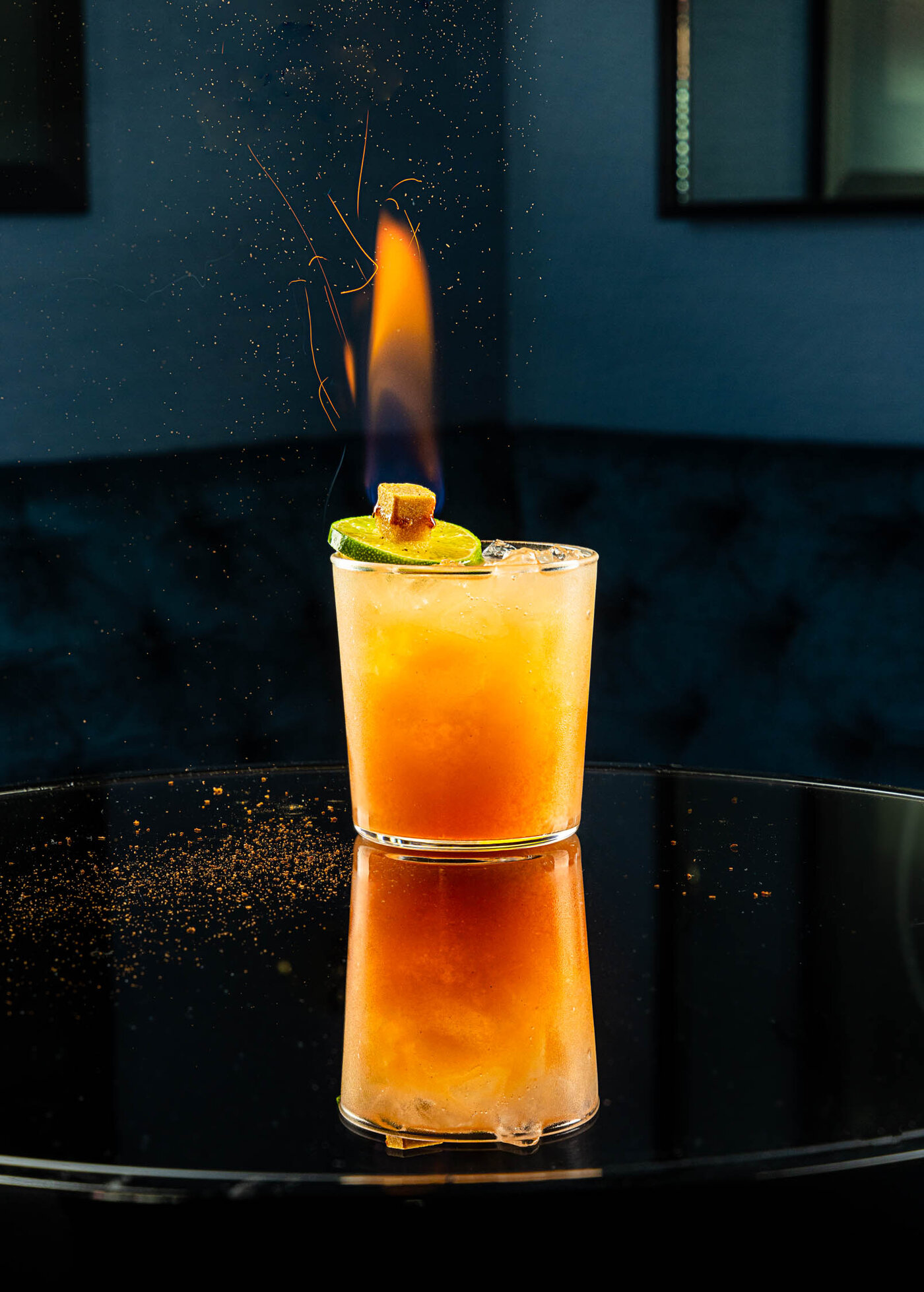 With its glamorous 1930s-era decor, Fleetwood Lounge at The Oliver is one of the classiest spots in the city to grab a cocktail right now. The luxurious room calls for above-average sips, and bar manager Tiffanie Hensel delivers, with Instagram-worthy drinks that taste even better than they look. Hensel's Mai Tai is one such drink, paying homage to tiki culture's most famous tipple with a few signature twists. Here's what makes this cocktail so cool:
The Ice
A bartender's ice choice can make or break a drink. For the Mai Tai, Fleetwood's bar manager Tiffanie Hensel uses crushed ice to keep everything nice and cold, while slowly diluting the alcohol-forward nature of the cocktail.
The Rum
To build layers of flavour, Hensel uses not one, but two kinds of rum from the Caribbean: a pineapple-infused white/dark hybrid from Plantation and a Wray & Nephew overproof. "The Plantation adds some complexity, while the overproof brings in that spirit-forward quality of a traditional tiki cocktail," Hensel says.
The Orgeat
An essential component of any Mai Tai is orgeat, a creamy almond syrup. Like all of Fleetwood's bar syrups, the orgeat is made in-house. "If I want to add notes of nutmeg or more almond flavour, I have control over it when I make it myself," Hensel says.
The Juices
Lime juice is standard to a Mai Tai, but Hensel makes hers unique by adding a hit of guava juice to balance out the sweetness of the overproof rum. "It adds a little bit of tartness and a touch of pink to the cocktail," she says.
The Garnish
Hensel finishes off the Mai Tai with a lime wheel holding a flaming Everclear-soaked brown sugar cube topped with grated tonka bean. The fire caramelizes the sugar as the scent of warmed tonka wafts throughout the air. Guests can push the cube into the cocktail to adjust the sweetness to their liking.