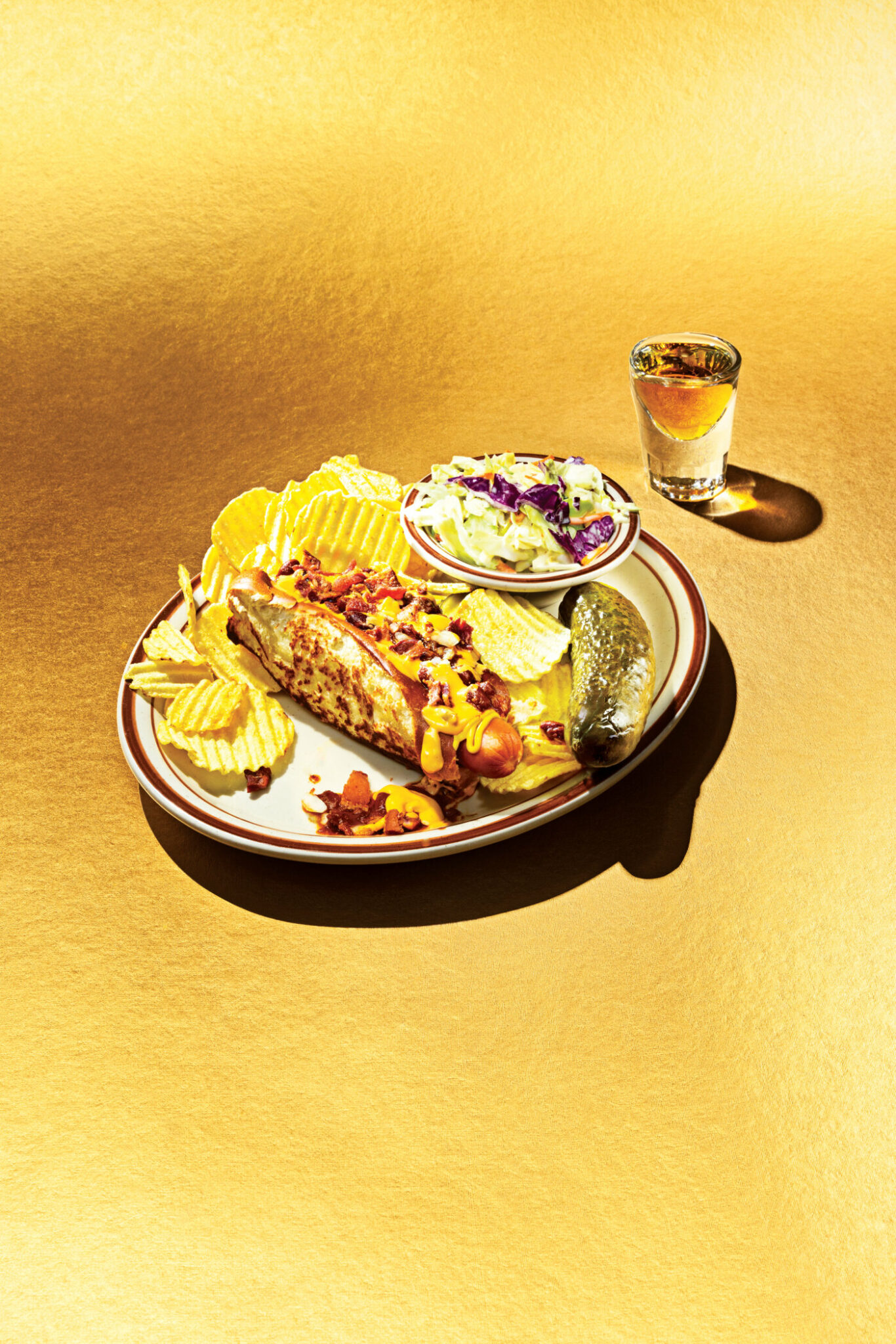 Just over a year after closing his Tubby Dog hot dog emporium on 17th Avenue S.W., owner Jon Truch has returned to his bartending roots with Tubby's, a new Beltline spot he insists is "just a bar." But, this bar also serves hot dogs, including the classic Tubby Dog that Truch first started making at the Night Gallery over 20 years ago, when he worked at the legendary rock club slinging drinks. Here, Truch breaks down everything that goes into his chili-topped signature.
The bun
At the original Tubby Dog, Truch steamed his buns; at Tubby's, where there's less room for equipment, the soft, locally sourced buns are butter toasted. As before, they're strategically sliced to hold more toppings: "They're cut on the top, so the dogs sit like a submarine rather than flopping over on your plate."
The wiener
You can substitute homemade Ukrainian sausage, or veggie or turkey dogs, but the default is a high-quality all-beef wiener. "A lot of people can't eat pork, so we do all-beef for a wider appeal," Truch says.
The chili
The star of the show is a heaping scoop of house-made steak chili, slow cooked and flavoured with Truch's own blend of spices. "Chili made with ground beef tends to turn into nothing after cooking it for eight hours. Ground steak retains its integrity."
The other toppings
In true ballpark style, the Tubby Dog is also topped with yellow mustard (Truch maintains that "mustard is the foundation of a great hot dog"), raw white onions for crunch, bacon bits and a generous helping of gooey jalapeno-studded nacho cheese.
The sides
A departure from the Tubby Dog days, Tubby's serves its dogs "deli-style" on an oval plate with a side of creamy coleslaw, plain ripple chips and a pickle. "It's a nod to how my mom used to serve us hot dogs when we were kids," Truch says.
The drink pairing
Don't expect fancy cocktails at Tubby's. It's all
 about bottles of beer, easy-to-mix drinks and shots. "Our signature drink is a rye and Coke," Truch says.

Is there an 
interesting, innovative 
or iconic Calgary dish
 or drink you think we
 should deconstruct? 
Send us a DM on Instagram: 
@avenuemagazine.