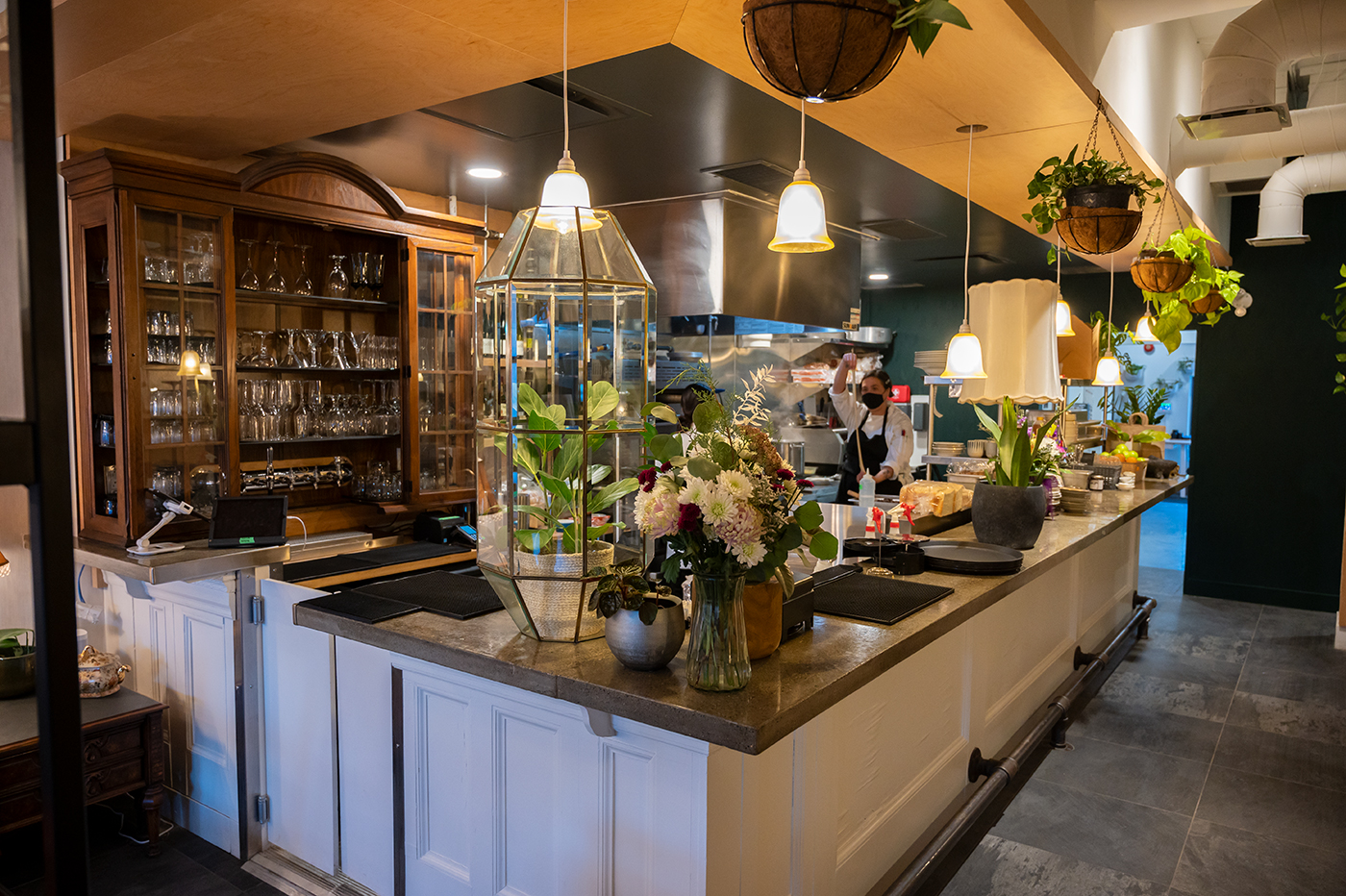 From the team behind Sammie Cafe and Brekkie Cafe, Maven is a new brunch spot that brings together a restaurant, a cafe and a plant shop, all rolled into one neat little package in Calgary's Beltline neighbourhood.
The restaurant side of Maven faces 17 Ave. S.W., while the full-service cafe and plant shop Plant It Modern operates out of the back of the space (there's an additional back entrance). The restaurant is designed to be timeless yet modern, with lots of thrifted decor ranging from the wall mirrors to the plates, which were used at the owner's wedding. Plants from the shop spill into the restaurant, creating a cozy and inviting space to watch the open kitchen from.
"Just the idea of a cafe, plant shop and brunch all together just seems [to] make so much sense," says co-owner and director of operations Percilla Gutscher. The inspiration to include Plant It Modern came from Gutscher's own plant obsession, and a desire from customers to buy the plants on display at Sammie Cafe.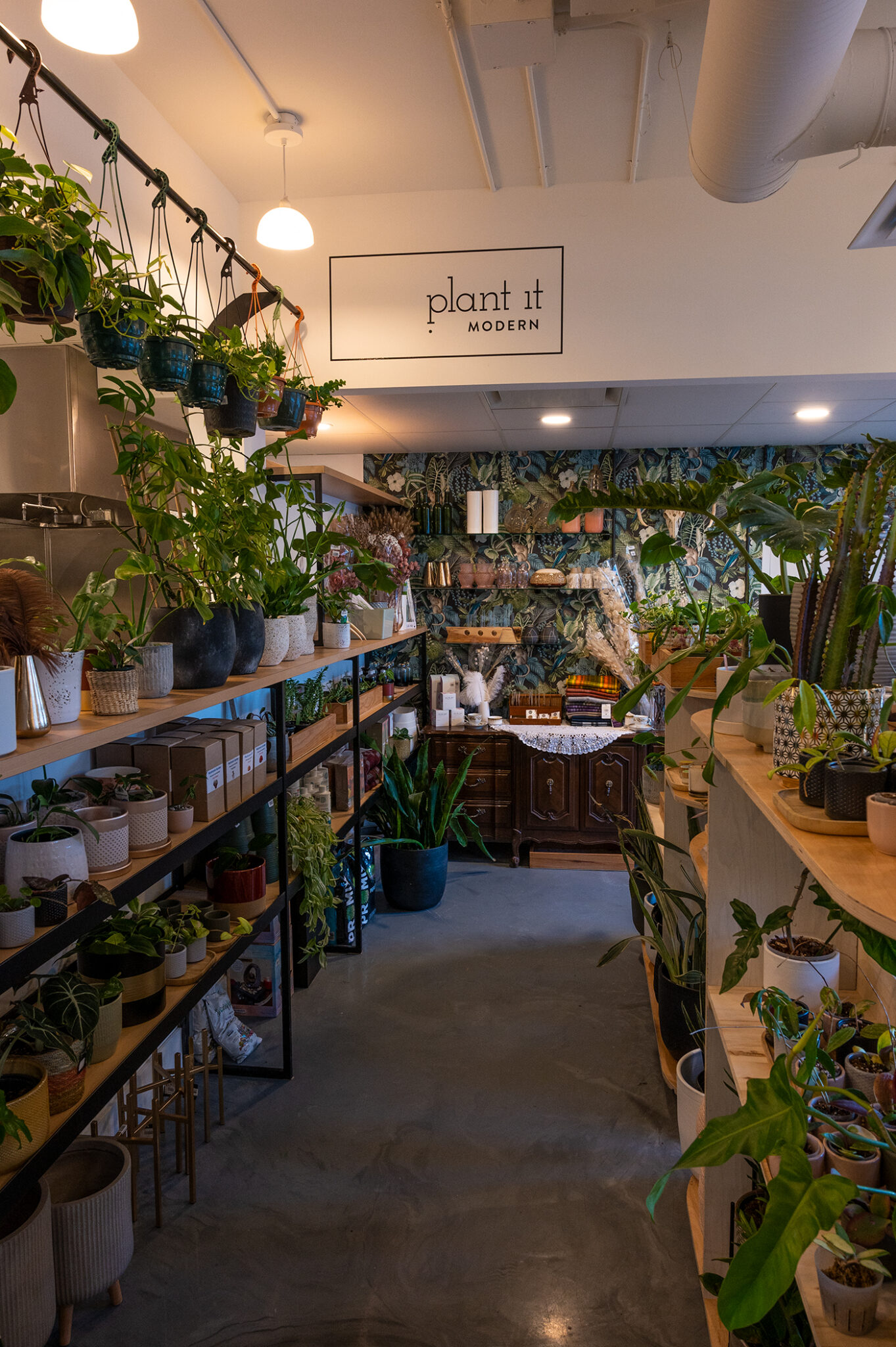 Maven's menu offers comforting, elevated brunch dishes and is divided into what Gutscher calls "stories." "My favourite chapter is Chef Michelle's food story," says Gutscher. This section of the menu contains dishes inspired by Chef Michelle Lee Hobbs's life experiences, including a Christmas pasta with turkey ragout and cranberry sauce, pork congee, a German pork schnitzel and a breakfast dish she would make for herself while living in Tokyo.
Other sections feature kaya French toast with house made kaya jam (a coconut pandan jam that's popular in parts of Asia) and rich, comforting items like Lanzhao braised beef cheeks or white miso and sake sablefish.
The cocktail list, created in collaboration with Milk Tiger, is also all about storytelling, with names like "It Must've Been Love", "This One's Thrifted" or "Rough Cab Ride."
"The concept is [about] sharing a story through food," says Gutscher.
Maven is now open from 8 a.m. to 3 p.m., and Plant It Modern and the café are open until 6 p.m.
1006 17 Ave. S.W., 403-457-7898, @maven_yyc