In a city with many great pizza options, the new Pazzi Pizzeria carves out its own niche with its Neapolitan-inspired 'zas made with high quality, imported Italian ingredients.
One of five new eateries at the base of the Oliver Residences, Pazzi caters to a more casual crowd with a menu of light and shareable Italian fare like pizzas and antipasti. The room, designed by Paul Lavoie, features plenty of table and bar seating beside big, open windows, which overlook even more outdoor seating. 
The specialty at Pazzi is pizza. The crust is similar to a Neapolitan style, but Pazzi makes it crispier and sturdier with the intention of adding extra flavour to the dough. Pizza options include the meaty Carneval, made with smoked pancetta, fennel sausage and calabrese salame, and the creamy Napoli, which is topped with fennel sausage, rapini and potato cream. There are also vegetarian options like The Queen (a traditional margherita pie) or the Evergreen, piled with sweet potato, caramelized onions and wild mushrooms. 
If you're looking for something a little lighter, the Pizzettes are smaller flatbreads — try the Canadian (a take on a Hawaiian pizza) or the simple and delicious Aglio & Olio with rosemary, garlic, chilies and grana padano cheese.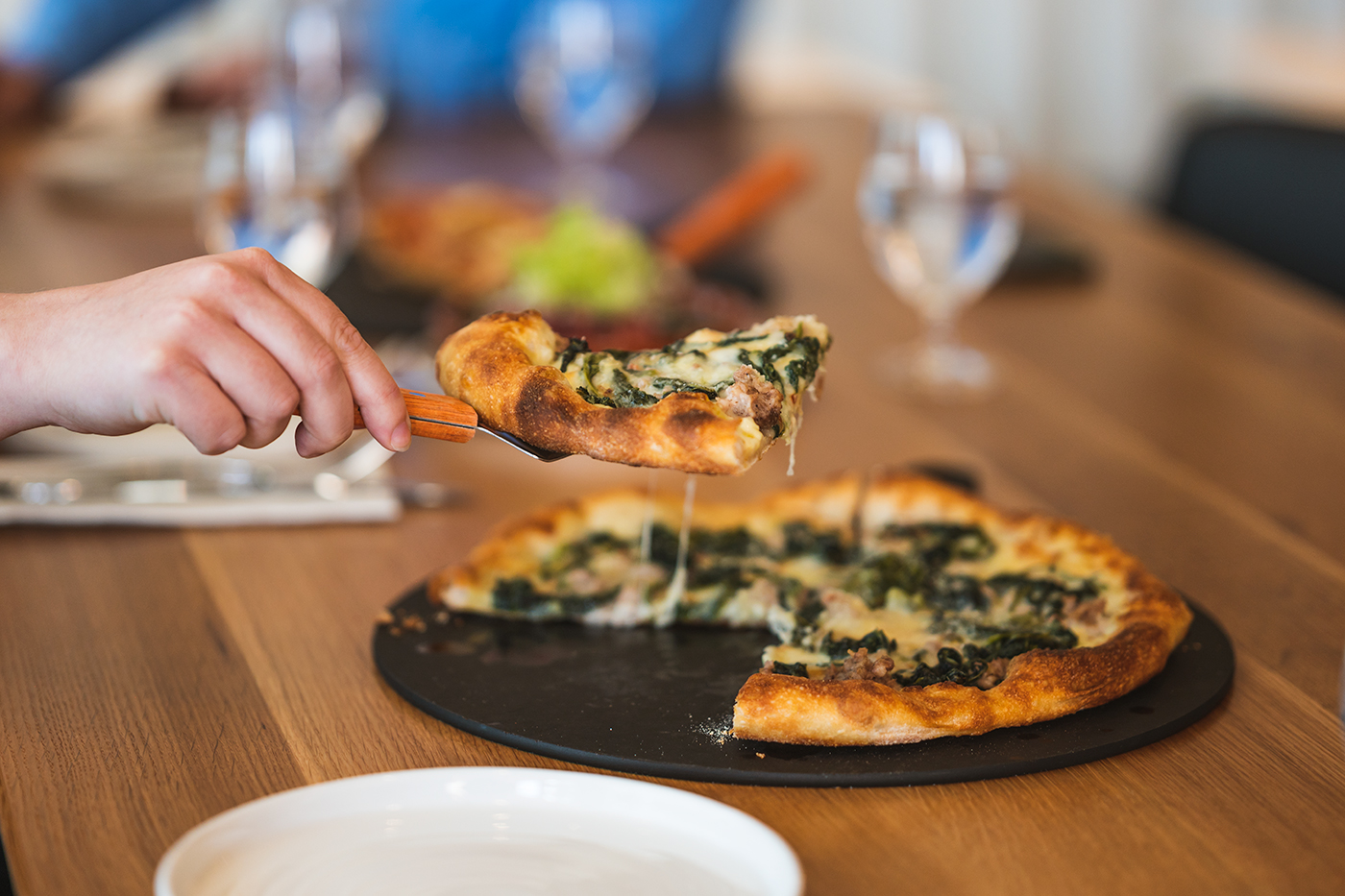 While pizza may be the big draw at Pazzi, the antipasti options are equally exciting. The roasted sweet potatoes with 'nduja honey and lemon yogurt or the burrata with blistered cherry tomatoes and prosciutto are easily shareable and both great ways to start the meal. 
For dessert, try the classic Italian desserts made in-house, like the tiramisu or the panna cotta topped with blackberry, almond and crumbled butter cookies. There are also bombolini, which are little ricotta fritters tossed in cinnamon sugar and served with lemon curd and vanilla cream.
On the drink menu, imported Italian wines are available by the glass and the bottle (many of these can also be found at the neighbouring market, Luca Mercato). There's also an imported Peroni pale lager on tap, alongside a few local brews. 
524 10 Ave. S.W., 403-261-1799, pazziyyc.com