You can jazz up your brunch (literally) with music and mimosas at this cool retro-style venue in Westman Village. Operated by the Vintage Group, Alvin's specializes in luxe Bennies topped with short rib or lobster (or for something really different, a Benedict baked potato) as well as indulgent treats like stuffed French toast, breakfast poutine, brunch burgers and prawn cocktails, all served with a side of live music. You can keep the party rockin' with large-format cocktail platters (Caesar or mimosa) or order individual breakfast cocktails and specialty coffees.
176 Mahogany Centre S.E., 403-313-1051, alvinsjazzclub.com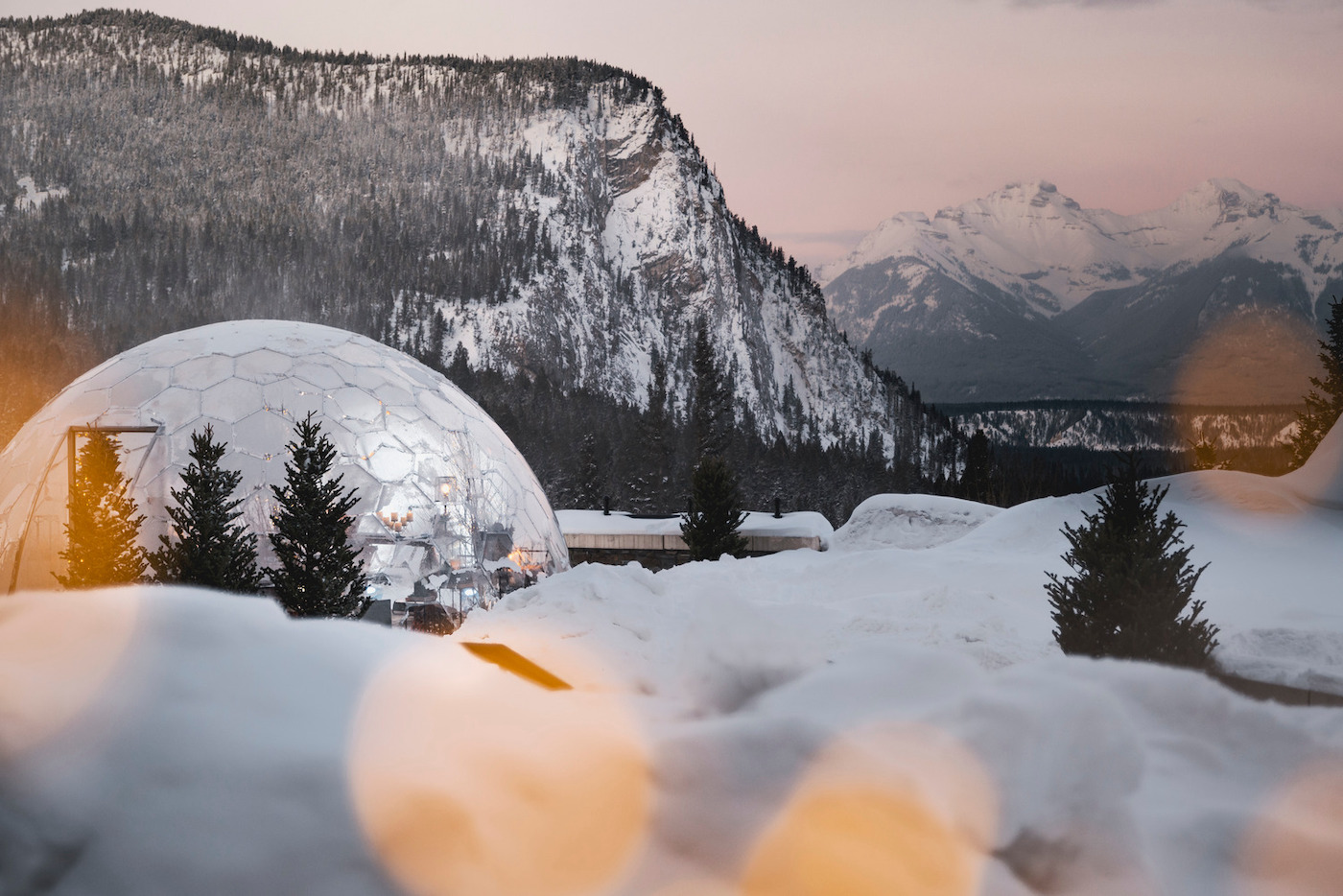 Regular brunch at the Fairmont Banff Springs' Vermillion Room is pretty nice, but you can level up even further by having brunch in the translucent 360 Degree Dome overlooking the hotel's main terrace. The Dome can be booked (via OpenTable) for either an early morning sunrise breakfast or a lavish family-style brunch featuring fruit, surf-and-turf charcuterie, steak and eggs, make-your-own mimosas and much more. This is the perfect way to enjoy some privacy in plain sight or to have a stress-free brunch with kids or potentially fussy babies in tow — since the Dome is completely enclosed, small children can move around and play (or take a nap) after eating their pancakes and yogurt parfaits while the adults enjoy another cup of coffee.
405 Spray Ave., Banff, 403-762-2211, fairmont.com/banff-springs
As the Fairmont Palliser hotel's in-house restaurant, Hawthorn offers a lovely daily breakfast, but on weekends things get more substantial with brunch service from 11 a.m. to 3:30 p.m. Dig into standards like buttermilk pancakes or avocado toast or catch up with friends around a premium charcuterie and cheese board or a round of fresh oysters and Alberta beef tartare while drinking in the restaurant's warm decor. There are energy-boosting juice blends on offer, but day drinking is also an enticing option, with the lobby's beautiful bar mixing up a slate of signature cocktails.
133 9 Ave. S.W., 403-260-1274, hawthorndiningroom.ca
This elegant sandstone mansion in the heart of the Beltline is an idyllic setting for a special weekend brunch. New executive chef Steven Wilker (his father Les is the restaurant's former chef and Steven's sister Tasha acts as manager) serves up classic creations like smoked salmon eggs Benedict, Belgian waffles with fresh berries and a rich croque monsieur. Since the historic house is a family-friendly attraction, kids' fare is also available. You can even order a box of pastries or a vegan yogurt parfait to enjoy on a tour of the house — either way, all restaurant patrons get half-price admission to the house and its exhibits.
707 13 Ave. S.W., 403-244-6333, lougheedhouse.com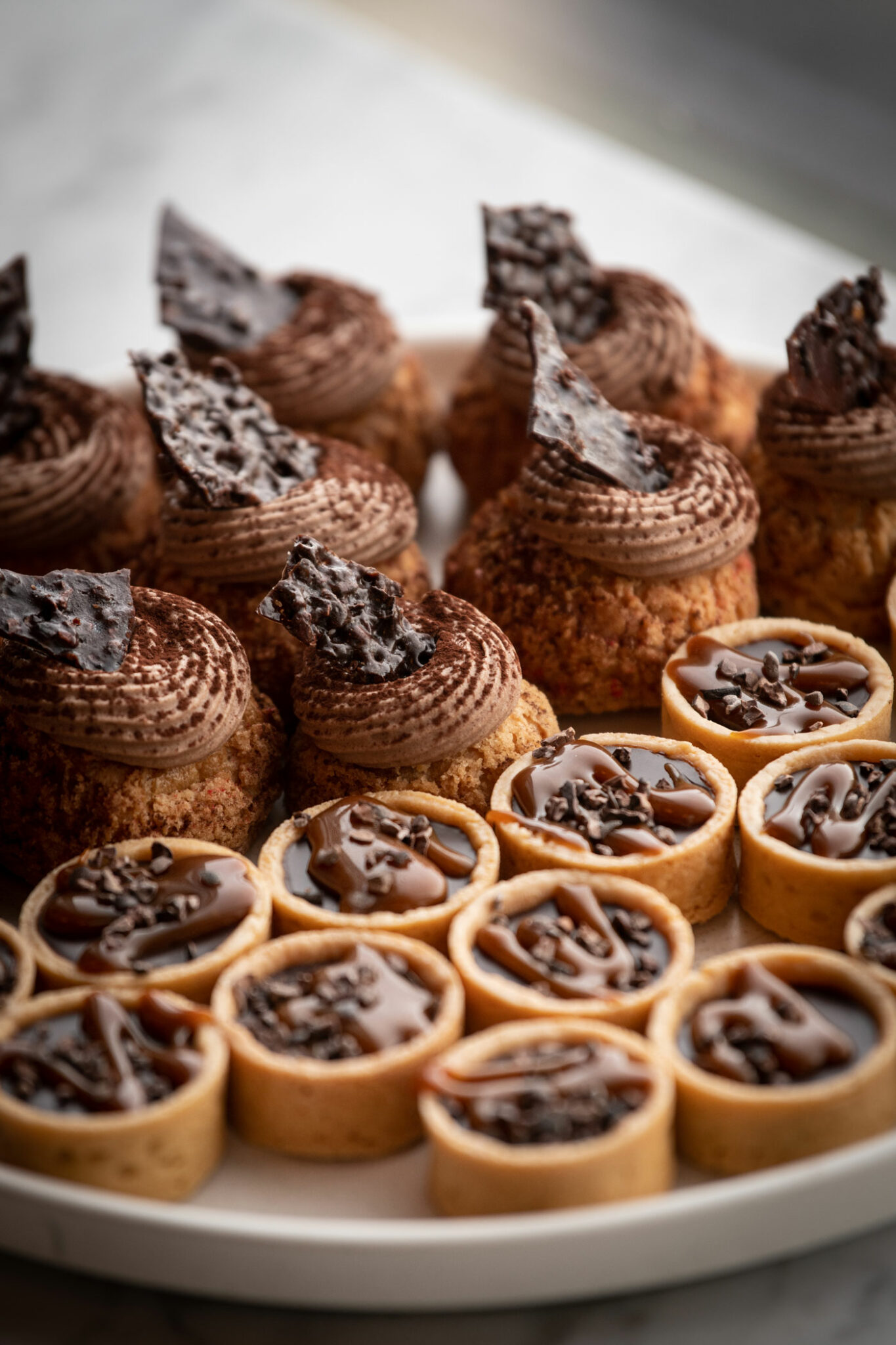 The Dorian Hotel's rooftop restaurant isn't typically open for brunch (hotel guests can have a morning meal downstairs at the Prologue Cafe) but the third Sunday of every month the 27th-floor dining room offers a ticketed "bougie and boozy" brunch event. The opulent buffet stations include a tomahawk beef carvery and a liquid nitrogen seafood bar. You can also order à la carte plates of truffle-stuffed omelettes and lobster hash to your table, while the chef pushes around a cart filled with primo Canadian cheeses cut to order. Tickets include a complimentary mimosa and tunes courtesy of an in-house DJ. And if it's nice out, they'll open the heated patio so you can enjoy your brunch alfresco.
525 5 Ave. S.W. (27th floor), 403-300-6633, thewilderooftop.com