The Marda Loop BRZ encompasses parts of Richmond, Garrison Woods, Altadore and South Calgary, providing Calgarians with a shopping and dining district on and around 33 Ave. S.W. Here is a list of patios — starting at Garrison Gate and saddling both sides of 33 Ave. S.W. from 22 St. S.W. to 18 St. S.W. — you can visit in that area.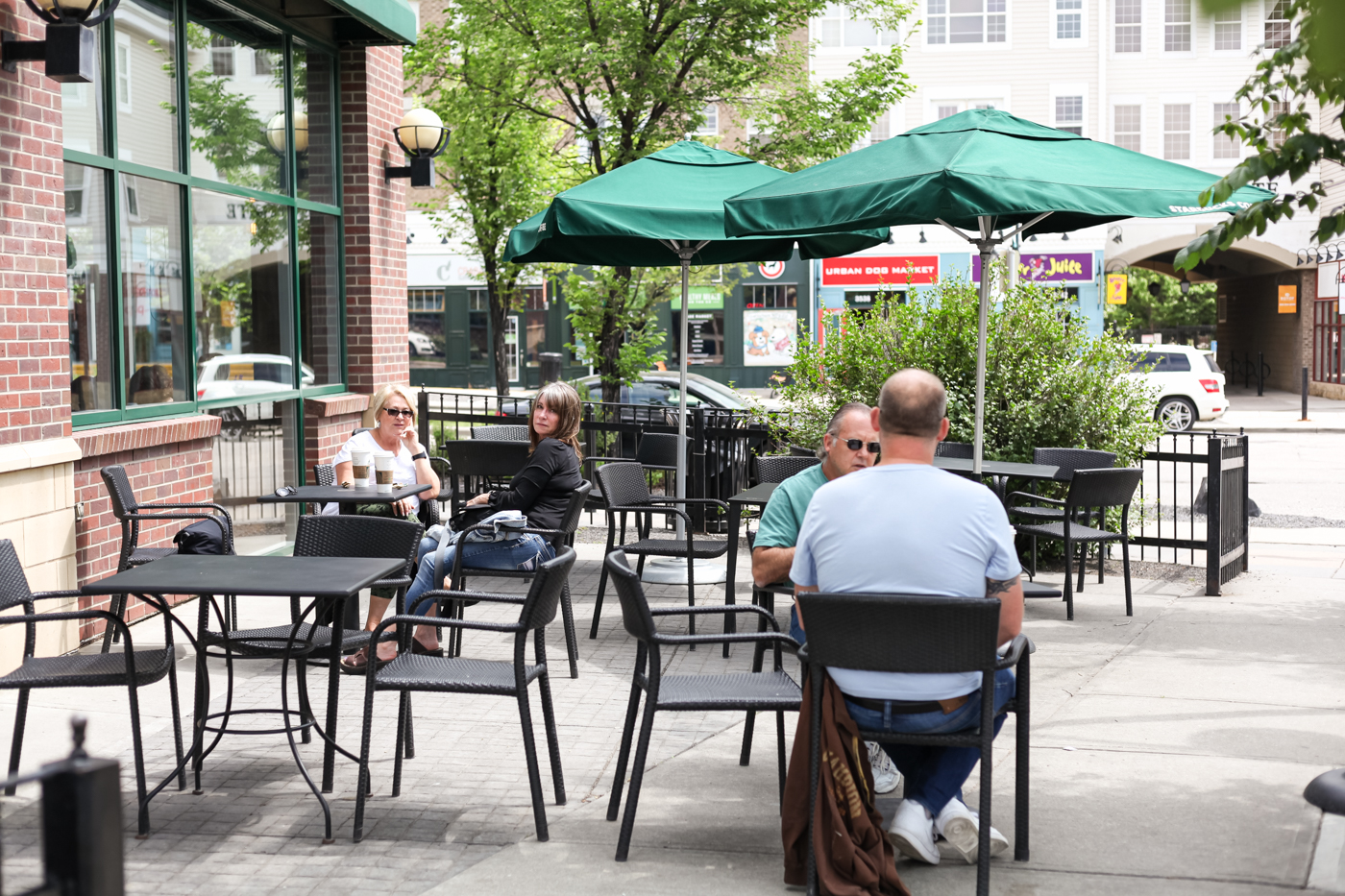 Starbucks' patio is tucked off to the side and is dappled with sunlight that filters through the surrounding trees. Stop by for a quick frap or latte between running errands and perusing the local boutiques along Garrison Gate.
3531 Garrison Gate S.W., 403-685-4500, starbucks.ca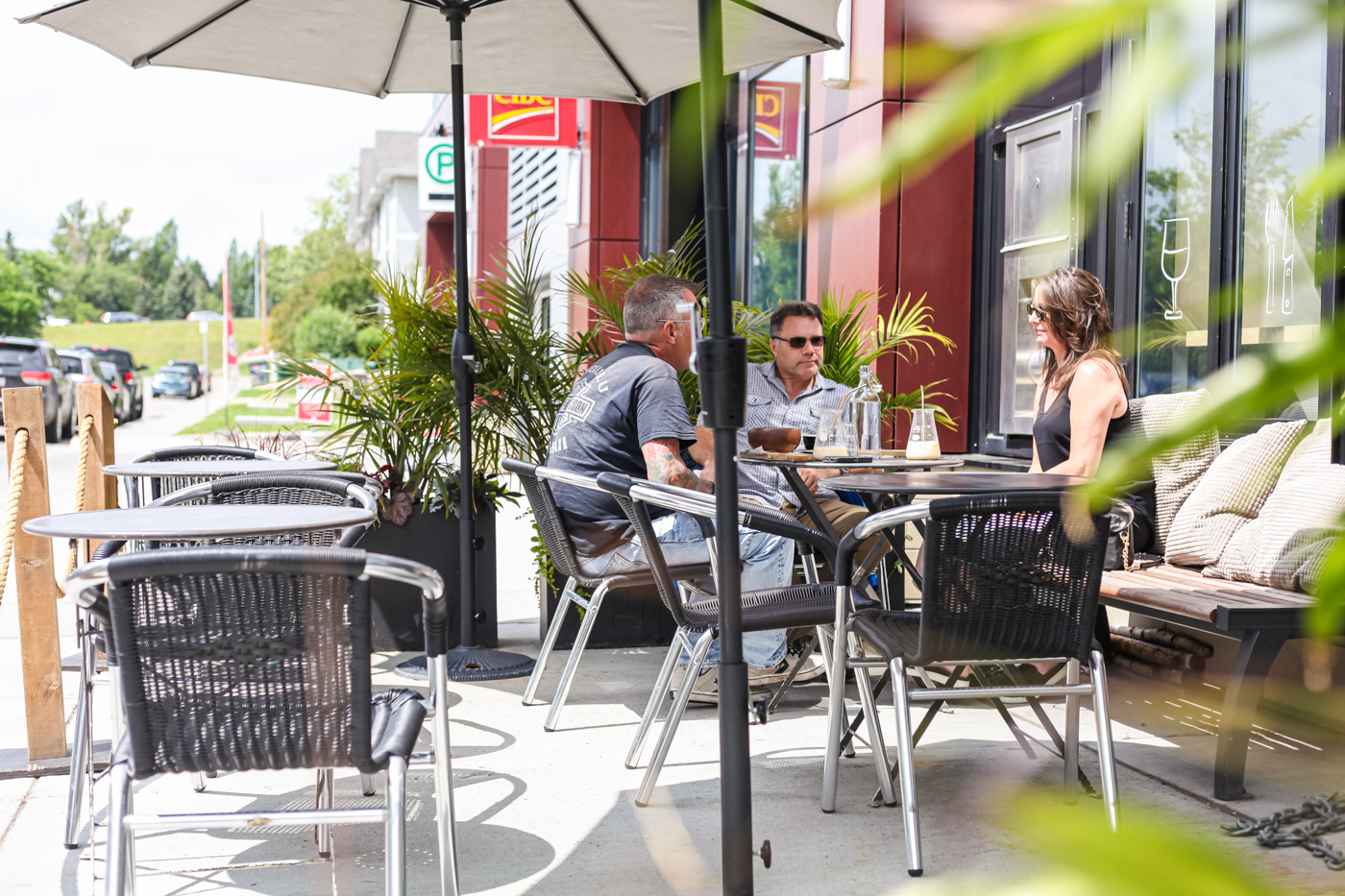 After getting a manicure and/or pedicure at Distilled Beauty Bar, make your way to the front to order wine, Rosso coffee, tapas and baked goods to enjoy on the sunny patio while your nails dry. This patio is dog-friendly and is surrounded with lush foliage, making it a lovely oasis where you can enjoy drinks and dessert with your pooch.
2408 34 Ave. S.W., 403-685-0119, distilledbeautybar.com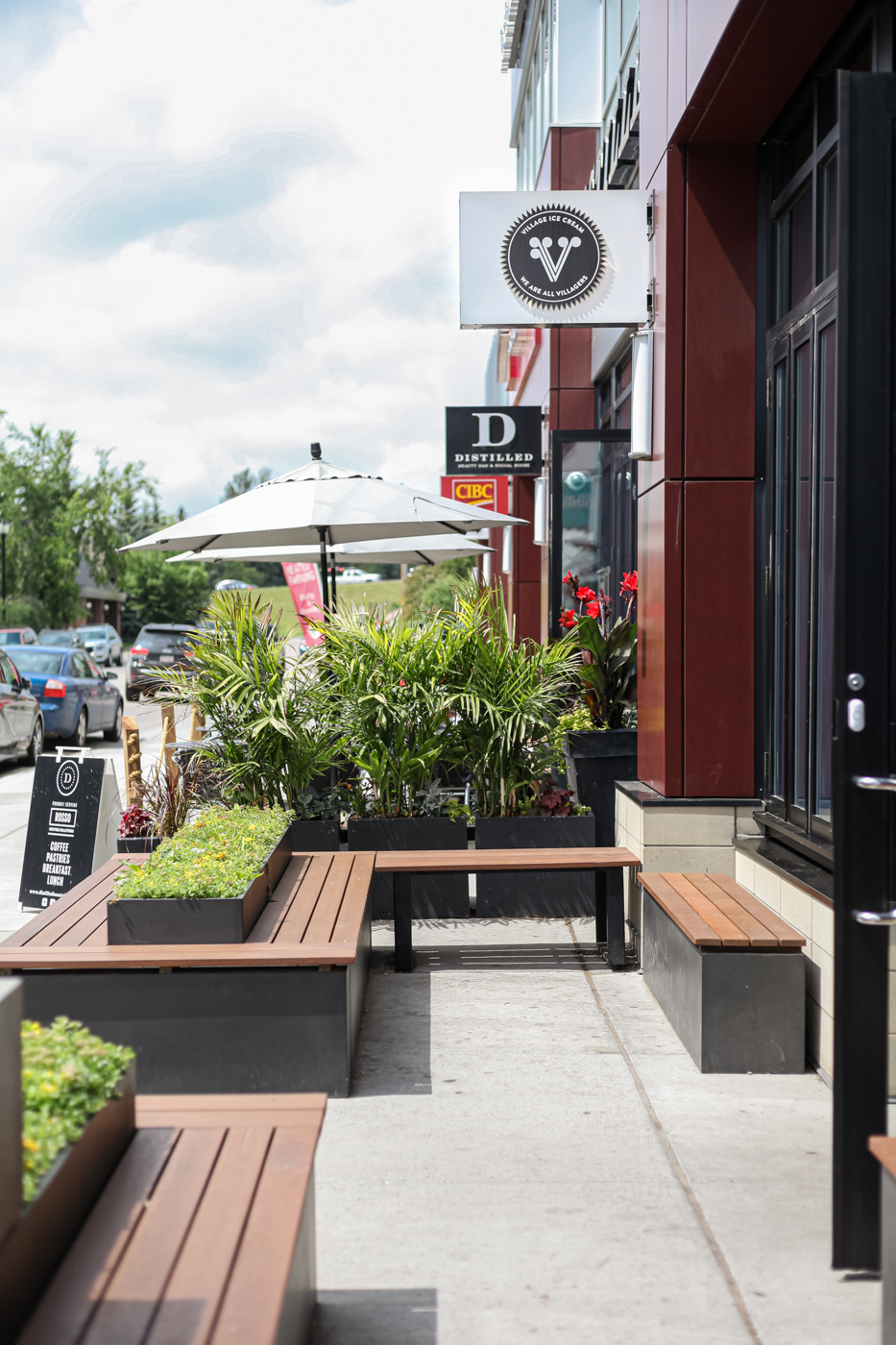 Order a scoop or two from this popular ice cream shop before settling in to enjoy it on the patio, which has bench-style seating that can easily accommodate both small and large parties of guests. On warm summer nights, the ice cream shop opens its fold-out windows so there's a seamless transition between the shop and the night air.
2406 34 Ave. S.W., 403-454-5862, villageicecream.com
Ripe Tomato Pizza has a shady street side patio that is ideal for people watching while you enjoy one of their piping hot pizzas, which range from the Margherita to the Sicilian.
3429 22 St. S.W., 403-452-0231, ripetomatopizza.com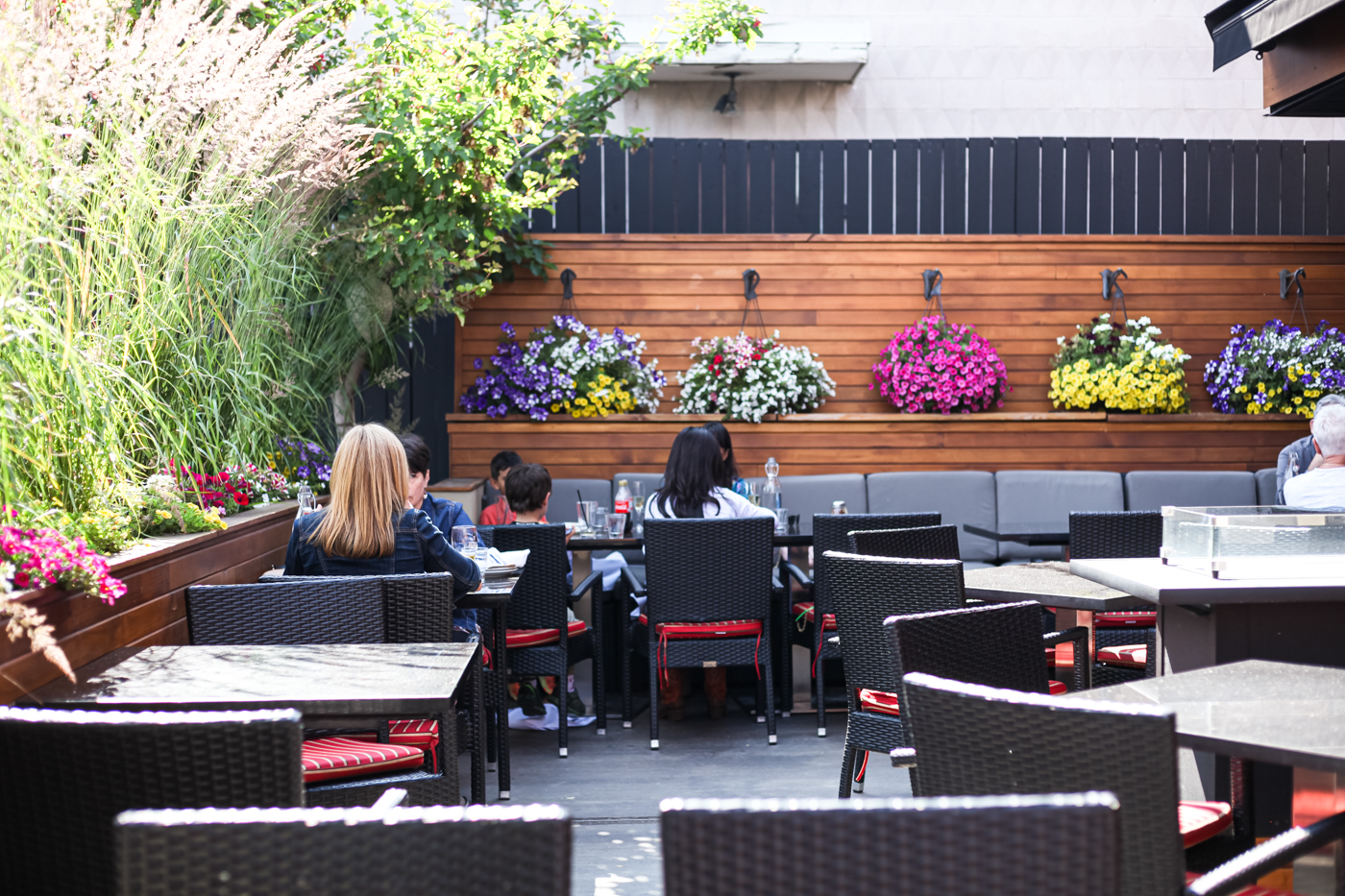 This secluded patio gives guests a reprieve from the noise of 33 Ave. and the hustle and bustle of busy shoppers. Merchants' patio is surrounded with warm cedar fencing and an array of flowers and plants, giving the illusion that you're in an enchanting garden instead of a typical parking lot.
2118 33 Ave. S.W., 403-452-4001, merchantsyyc.com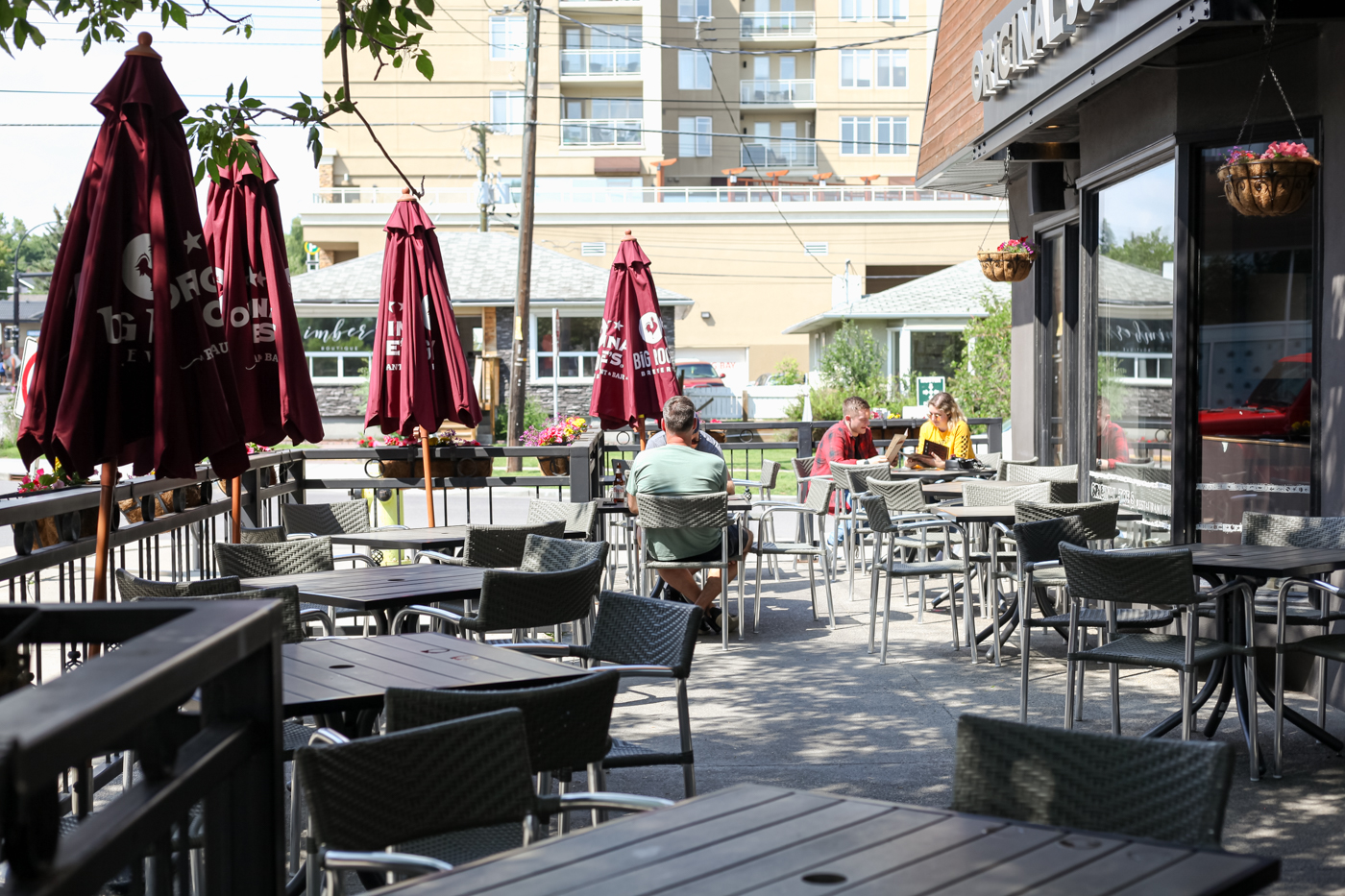 Original Joe's is a step back from the main drag, making it a quieter and more laid back patio. Half of the patio is sunny while the other half is shadier, offering the best of both worlds. If you're going with friends, order some nachos to start and enjoy the gentle breeze as it rustles through the trees bordering the patio.
2407 34 Ave. S.W., 403-242-4040, originaljoes.ca
At Mad Rose Pub, you'll find both street side and rooftop patios that are perfect for a mid-afternoon drink or relaxing after the workday. Twinkle lights are draped above the street side patio and there are heaters on the rooftop patio, making it perfect for visits later in the night as well.
2018 33 Ave. S.W., 403-455-0753, madrosepub.com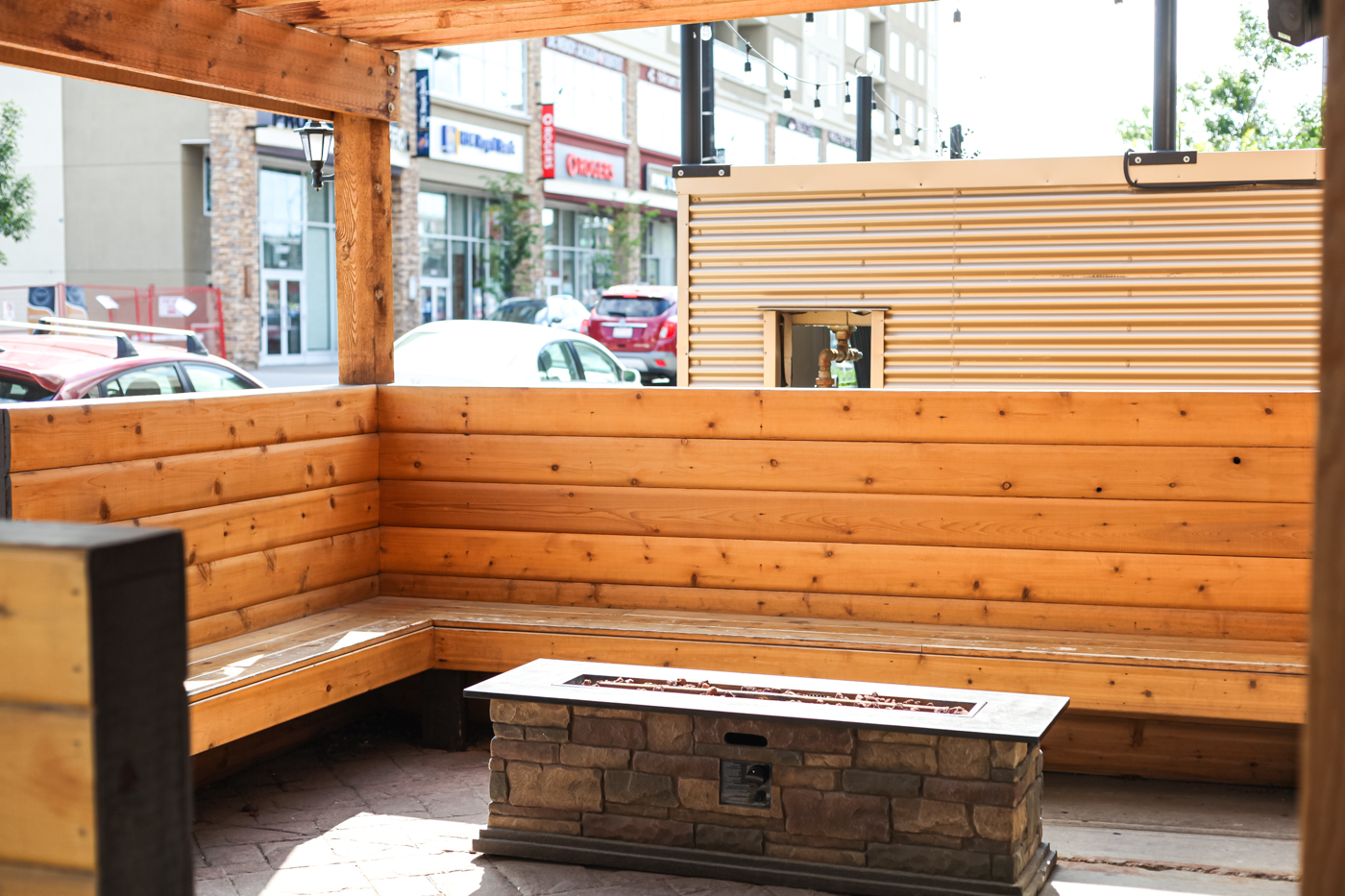 This cozy patio has a cabin vibe with its bench-style wooden seating that surrounds two different fire pits. Belmont Diner is only open for breakfast and lunch, so make sure to get there bright and early if you want to enjoy some takeaway buttermilk pancakes alfresco.
19, 2008 33 Ave. S.W., 403-242-6782, belmontdiner.com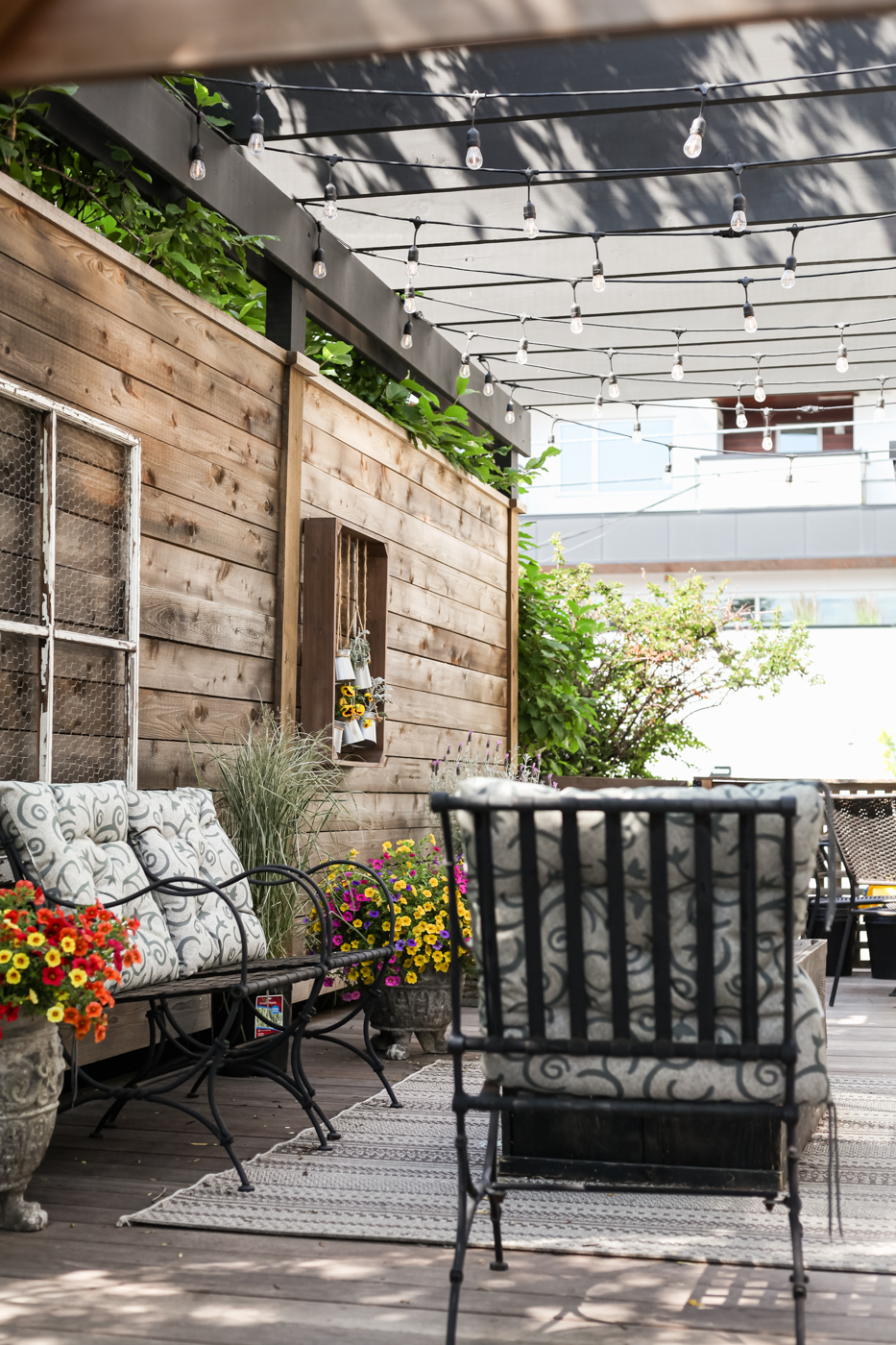 Gardenia Flower Boutique's patio is a great little find complete with fresh flowers, twinkle lights and visits from the shop dog, Frankie. Make sure to take a gander around the flower boutique to admire their exquisite arrangements before venturing onto the patio to rest.
1930 34 Ave. S.W., 403-475-7658, gardeniaflowerboutique.com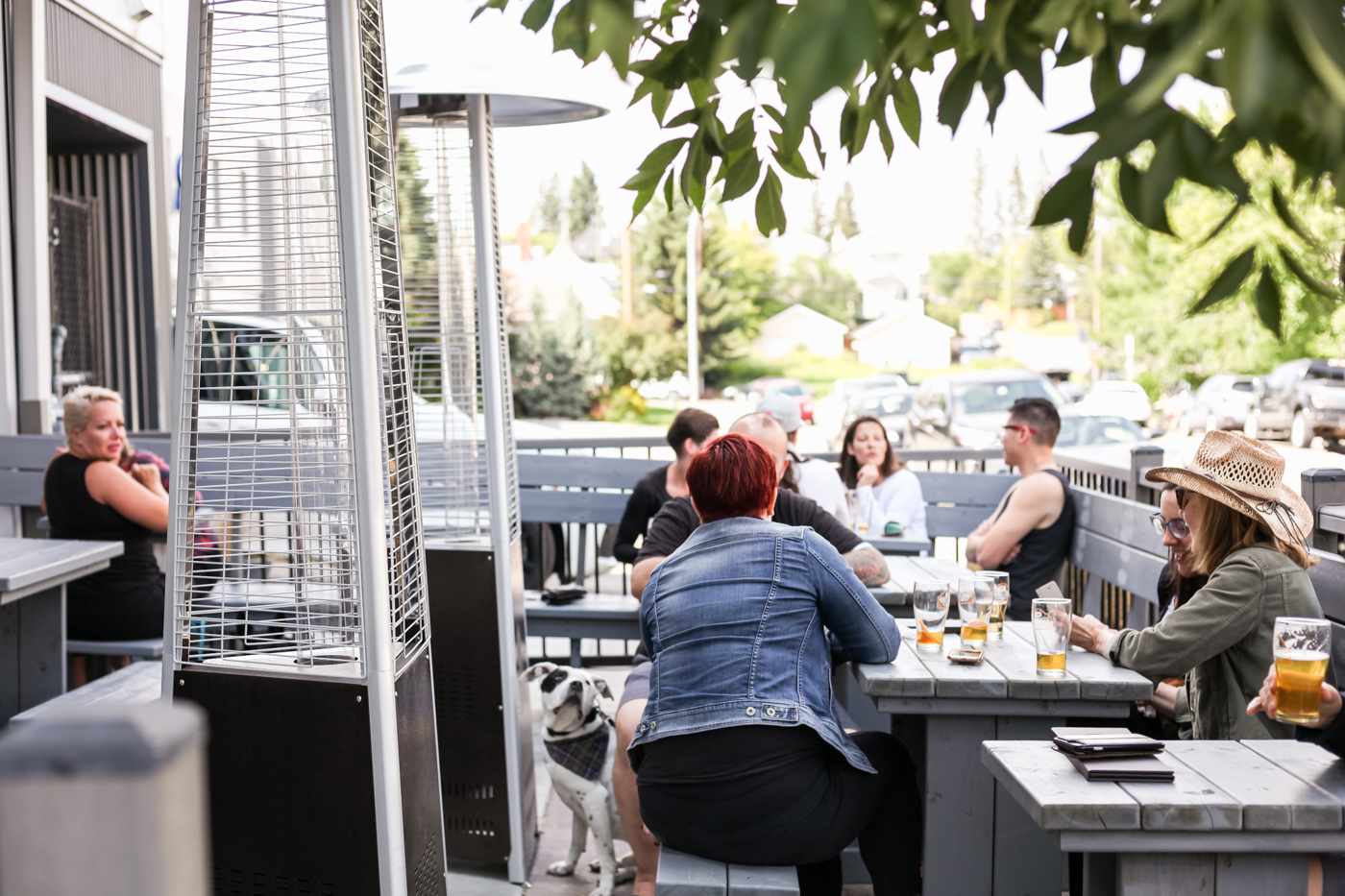 This brewery's shady patio is a community hub that buzzes with chatter and activity from its patrons. Here, you'll find groups of family and friends as they sample some signature brews and snack on pub-style food. This patio is dog-friendly and has heaters so it can be enjoyed even on the colder days.
3523 18 St. S.W., 403-585-8087, mardaloopbrewing.com