Brunch's whole is greater than the sum of its two parts. Some would even argue that it's the greatest meal of the week. This portmanteau feast brings together the sweet-and-savoury best of both worlds and adds unique dishes all its own. Not to mention the flexibility for sleeping in late or the acceptability of imbibing in broad daylight over eggs. Boozy coffee? Mimosa? Check and check.
Mostly a weekend ritual, brunch gives diners good reason to shed the comfort of bed and robes and venture out in any weather for sustenance, caffeine and catching up. Alternatively, many restaurants on this list now offer pickup and delivery.
Unconvinced? Here are 16 places that show how you're missing out on the beauty of brunch.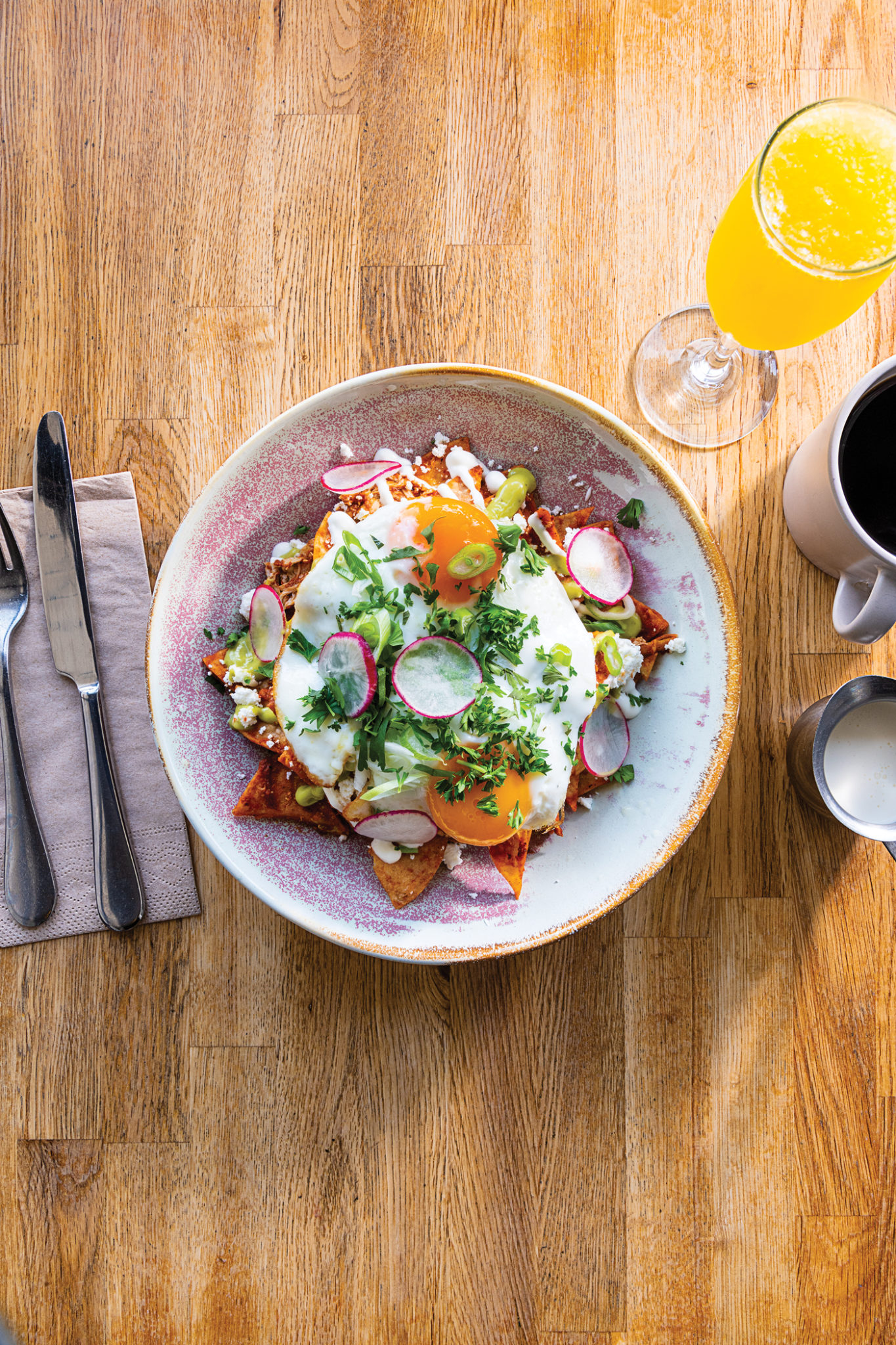 Why you should go: Big breakfasts with Tex-Mex flair
The large menu makes decisions difficult, but you can't go wrong with any of the Mexican-inspired dishes, from the huevos rancheros to the breakfast burritos. Combine that with a front-and-centre local ingredient focus and the casual, chill vibe and you have a good start to a Saturday or Sunday.
809 1 Ave. N.E., 403-261-9998, bluestardiner.ca
Why you should go: Brunch in the park
A historic gabled house tucked along the edge of Fish Creek Park offers sweeping views of nature, but the plates coming from the kitchen will have you focused on the table. It's not the usual fare, but rather expect to be pleasantly surprised by menu items like an asparagus-and-prosciutto plate, meaty mushrooms on rich brioche and a potato dish prized for being cooked in duck fat.
15979 Bow Bottom Trail S.E., 403-476-1310, bvrrestaurant.com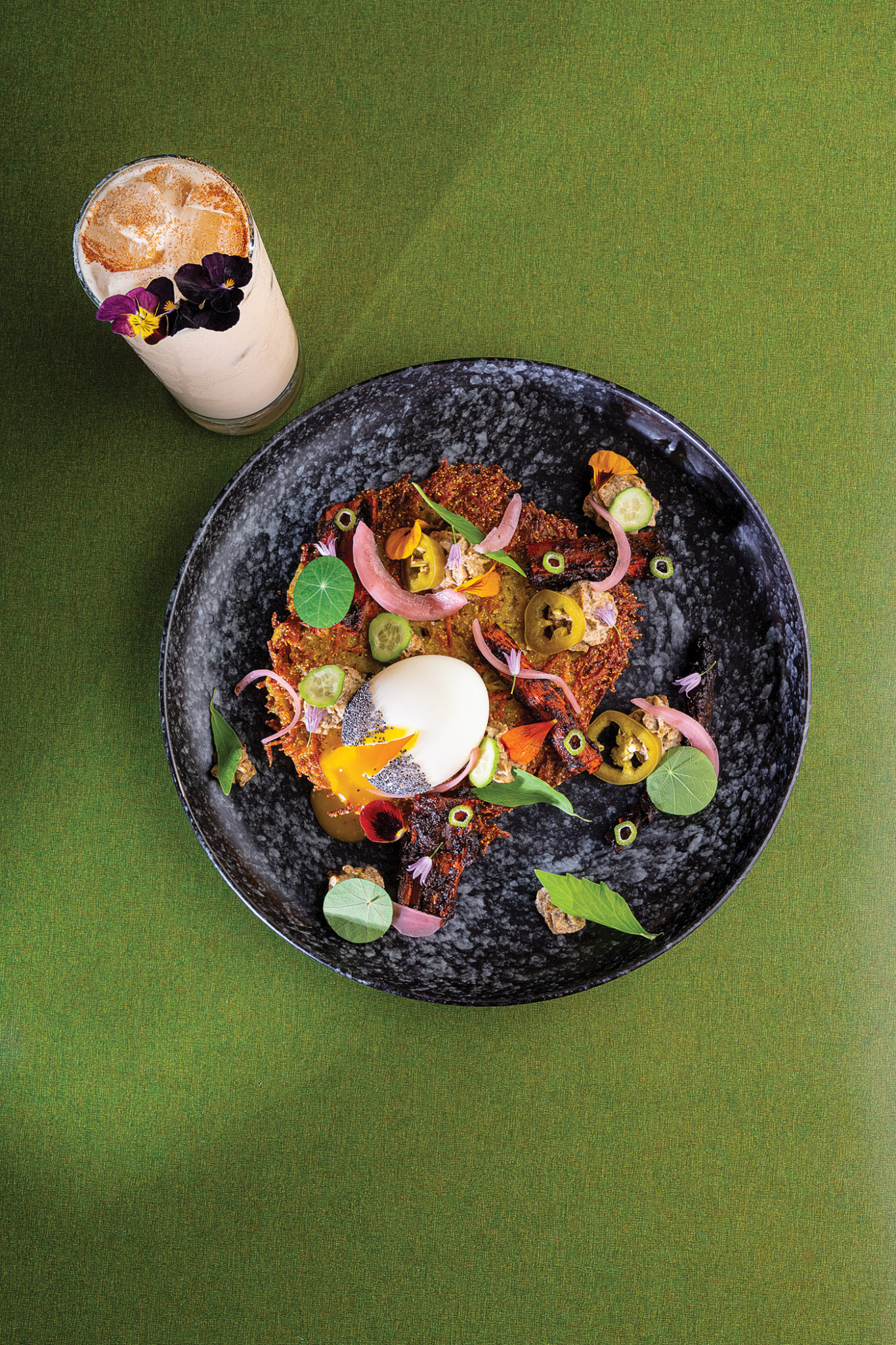 Why you should go: You won't miss the meat
Vegetarians, vegans and omnivores alike can come together at The Coup with no one missing out. Smoked tofu and tempeh, meaty mushrooms and golden-yolked organic eggs make for tasty bases in the creative dishes coming out of the kitchen.
924 17 Ave. S.W., 403-541-1041, thecoup.ca
Why you should go: Breakfast sandwiches and brunchy booze
With a sizable drink menu, Chix Eggshop in the East Village clearly knows brunch means booze. Sangria, bubbles, mimosas and margaritas are all on offer. Half the menu is dedicated to brunch on a bun, so while there are menu items that call for cutlery, you're better opting for something handheld.
624 6 Ave. S.E., chixeggshop.com
Why you should go: Impeccable food in a historic house
Like being welcomed into a home, Deane House is warm and inviting with the refined decor matched only by a curated menu of pastries, parfaits and traditional dishes. Look beyond the eggs to find the unexpected: raw oysters and vegetable-centric sides showcasing Alberta produce.
806 9 Ave. S.E., 403-264-0595, deanehouse.com
Why you should go: Comfort food that accommodates
Cast your eye across the menu and just about every place it falls is a dish that the whizzes in the kitchen can make gluten-free. Yes, even the fried chicken, fish and chips and anything else coming out of the deep-fat fryer is safe for celiacs.
804 Edmonton Trail N.E., 403-276-5499; 106 Mahogany Centre S.E., 587-482-9979; dinerdeluxe.com
Why you should go: Vegetarian, vegan and gluten-free options
Donna Mac shines with the kitchen's deft touch with vegetables and dishes that cater to vegan, vegetarian and gluten-free diets. The restaurant has recently reconceived its brunch offerings to include casual-but-clever dishes in an American diner revival style.
1002 9 St. S.W., 403-719-3622, donnamacyyc.ca
Why you should go: Retro diner flair
It's a thin strip of a restaurant with barely enough room to accommodate the tiny kitchen, line of tables and seats at the counter, which inevitably means there will be a wait. But the kitschy vibe, robust dishes and quick service make it worthwhile — not to mention the endless coffee refills while in line.
1413 11 St. S.W., 403-228-0001, galaxiediner.ca
Why you should go: Dessert first
For those who prefer the sweeter side of the brunch equation, Monki has your back. Waffles come with fruit and a shot of melted chocolate, the pancakes echo of the campfire favourite, s'mores. If that isn't enough to tempt the sweet tooth, you can opt for a breakfast fondue with your choice of dip, from dark and white chocolate to matcha, Earl Grey or pink.
1301 10 Ave. S.W., 587-352-7131; 1420 9 Ave. S.E., 403-453-3171; monkibistro.ca
Why you should go: Tacos for breakfast
Any time is a good time for a taco and all of this taqueria's traditional types are on offer for weekend mornings. If that feels a step too far, opt for any of the traditional Mexican breakfast options, like chilaquiles or huevos al horno. Either way, those spicy salsas are sure to perk you up.
235 12 Ave. S.W., 403-263-94444, nativetongues.ca
Why you should go: Breakfast poutines
It's a short name for a restaurant with a long menu, so the hardest part should be choosing what to order. But with almost a dozen versions of breakfast poutine, it's more a question of which dish with duck-fat fried potatoes, cheese curds and brown butter hollandaise looks best. From cold-smoked salmon to beef short ribs or bison chili, the pickings are anything but slim.
825 1 Ave. N.E., 403-278-3447; 110, 222 5 Ave. S.W., 587-352-3447; 2207 4 St. S.W., 587-356-6323; eatoeb.com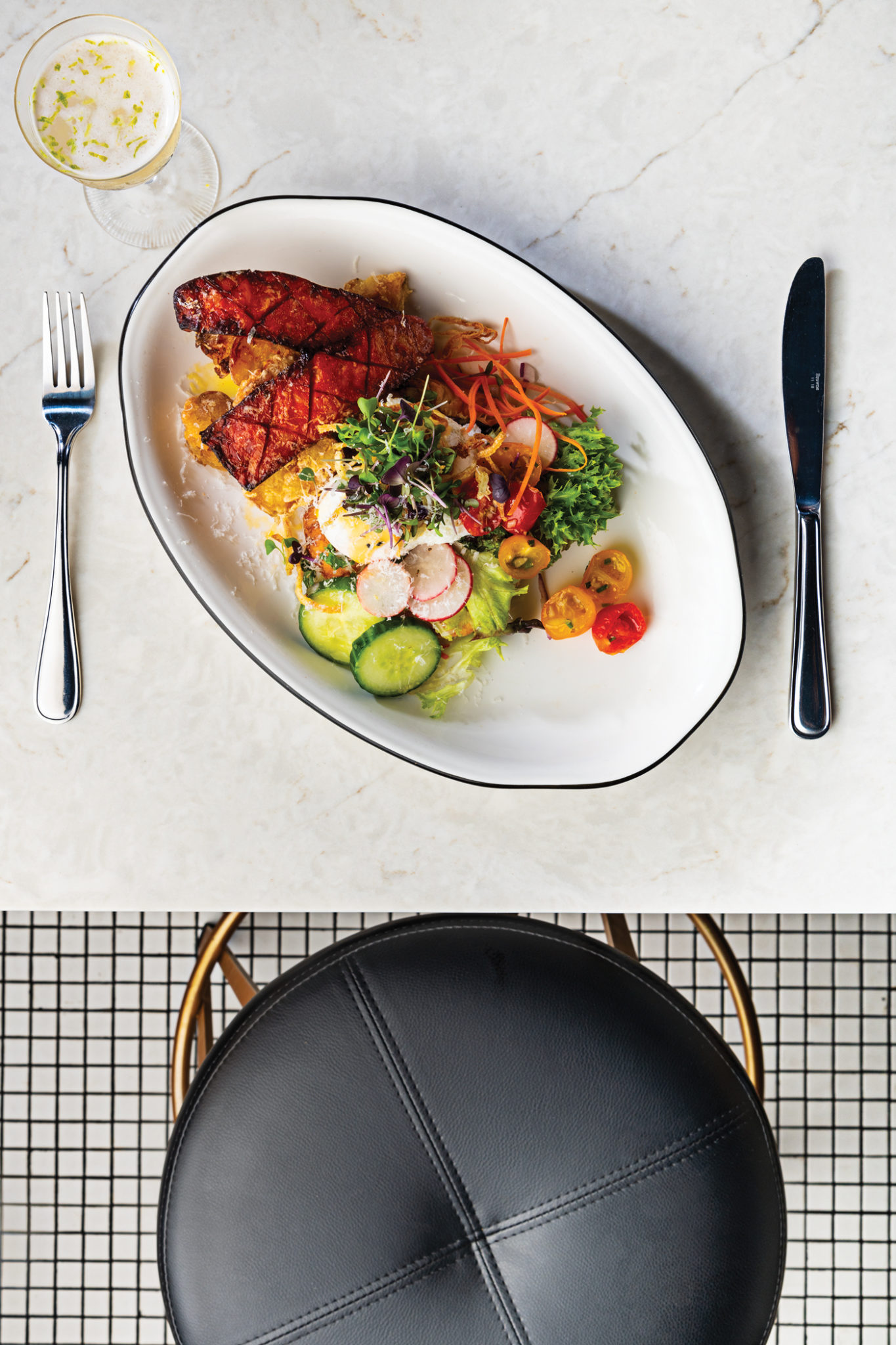 Why you should go: Decadent takes on classic dishes
The adage is to eat breakfast like a king, so Queens is a good place to go. With a nod to Europe in terms of cooking technique, ingredients and approaches, this spot offers dishes as rich as the name suggests. Benedicts, topped with Spanish chorizo or wild boar bacon, perch atop plush croissants, while a house omelette comes with black truffle salsa.
3927 Edmonton Trail, 403-764-0878, queensyyc.ca
Why you should go: Perfect patio
With a magical setting on Prince's Island Park, River Café offers brunch with a side of escapism. When the weather warms, a spot on the patio is a must for enjoying eggs, house-made bread, Okanagan fruit and meat and vegetables from local producers. With the nearby river and green canopy above, it's like dining at a mountain resort just a stone's throw from downtown.
25 Prince's Island Park, 403-261-7670, river-cafe.com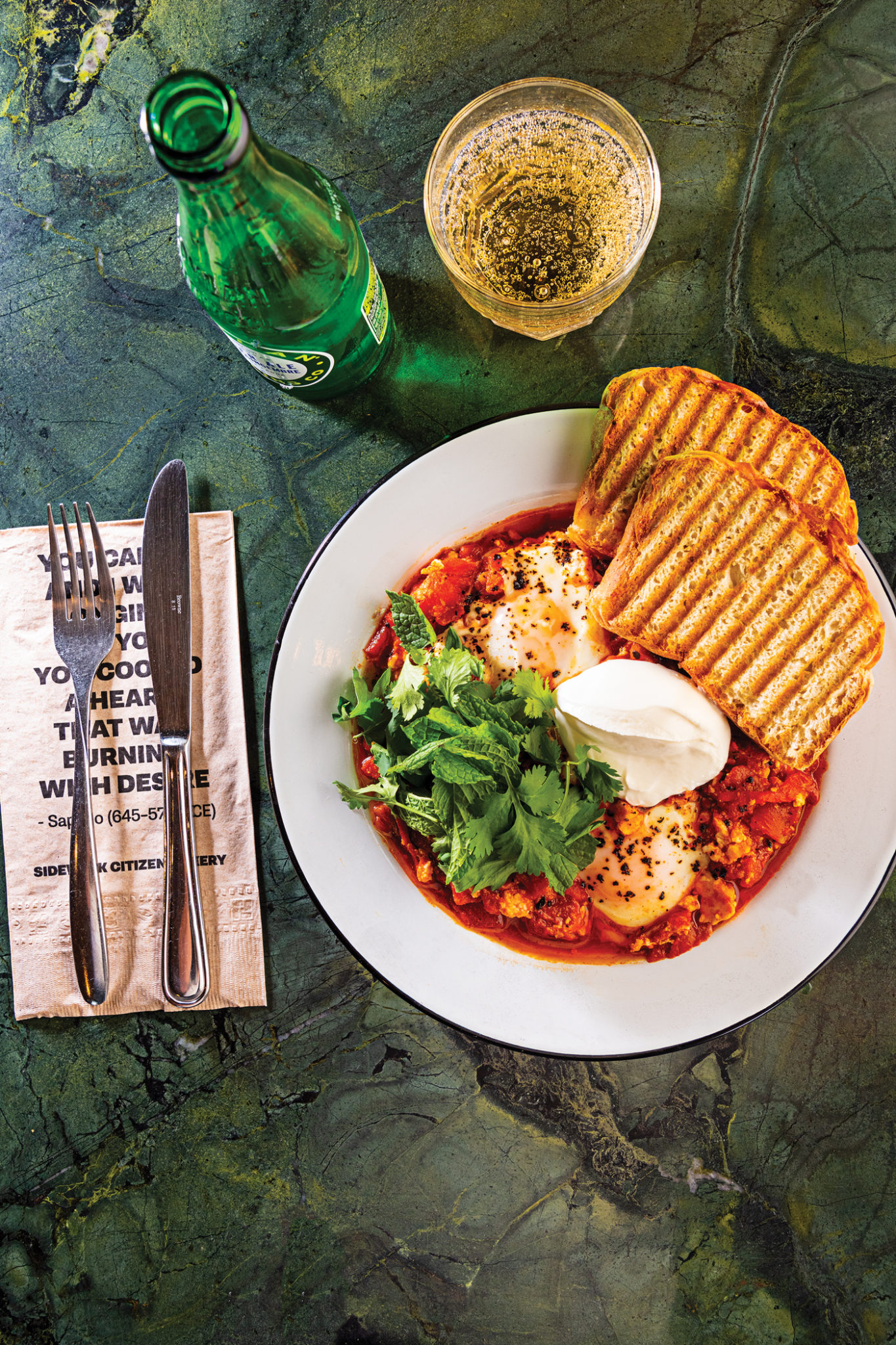 Why you should go: Shareable plates with Middle Eastern flavour
Offering veg-centric dishes rooted in Middle Eastern culinary traditions and favours, it's wise to brunch at the warm and welcoming restaurant in Central Memorial Park with those open to sharing. Past highlights from the menu include bright citrus salad spiked with mint and an earthy lentil stew redolent with spices — the advantage here is a chance to widely explore the oft-changing menu.
340 13 Ave. S.W., 403-263-2999, sidewalkcitizenbakery.com
Why you should go: Brunch served family style
Deciding between a sweet or savoury entree is one of the great brunch conundrums. As delicious as syrup is, who can commit to a whole homogenous stack of pancakes? At this hip hotspot, you don't have to. Come with a group, order a variety of plates and embrace your culinary commitment phobia.
1209 1 St. S.W., 403-475-5537, tenfoothenry.com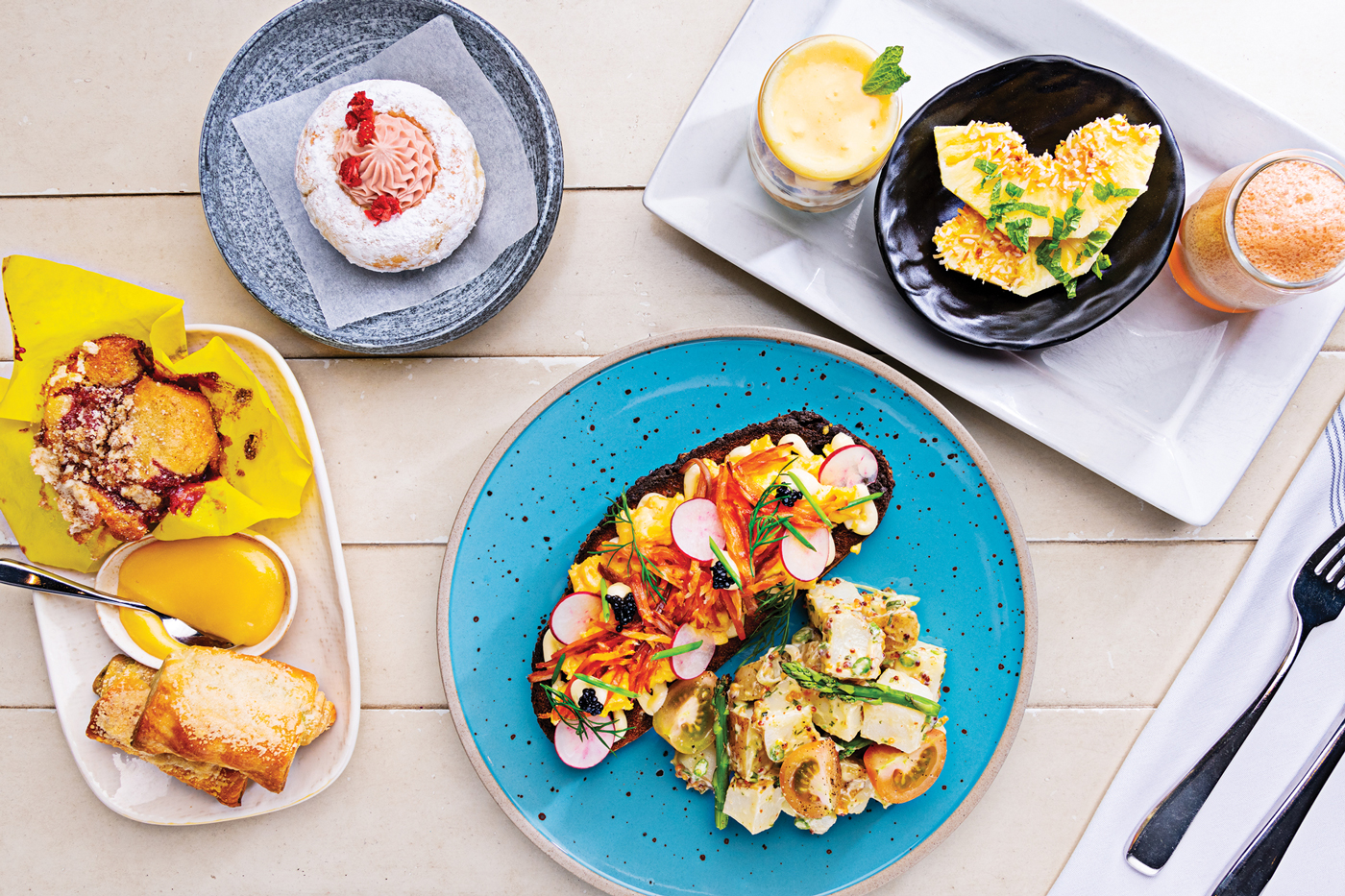 Why you should go: A better buffet in a different way
Buffets are typically rife with disappointment, but the bistro in Hotel Arts serves up a version that shouldn't be bypassed. The offers are always evolving, but expect to see egg-based dishes, fruit and fresh pastries that reflect the season. At press time, Yellow Door was offering a new "tabletop buffet" similar to a prix-fixe experience with four courses, juice and coffee, plus a-la-carte options like the famed sourdough pancakes.
119 12 Ave. S.W., 403-206-9585, yellowdoorbistro.ca