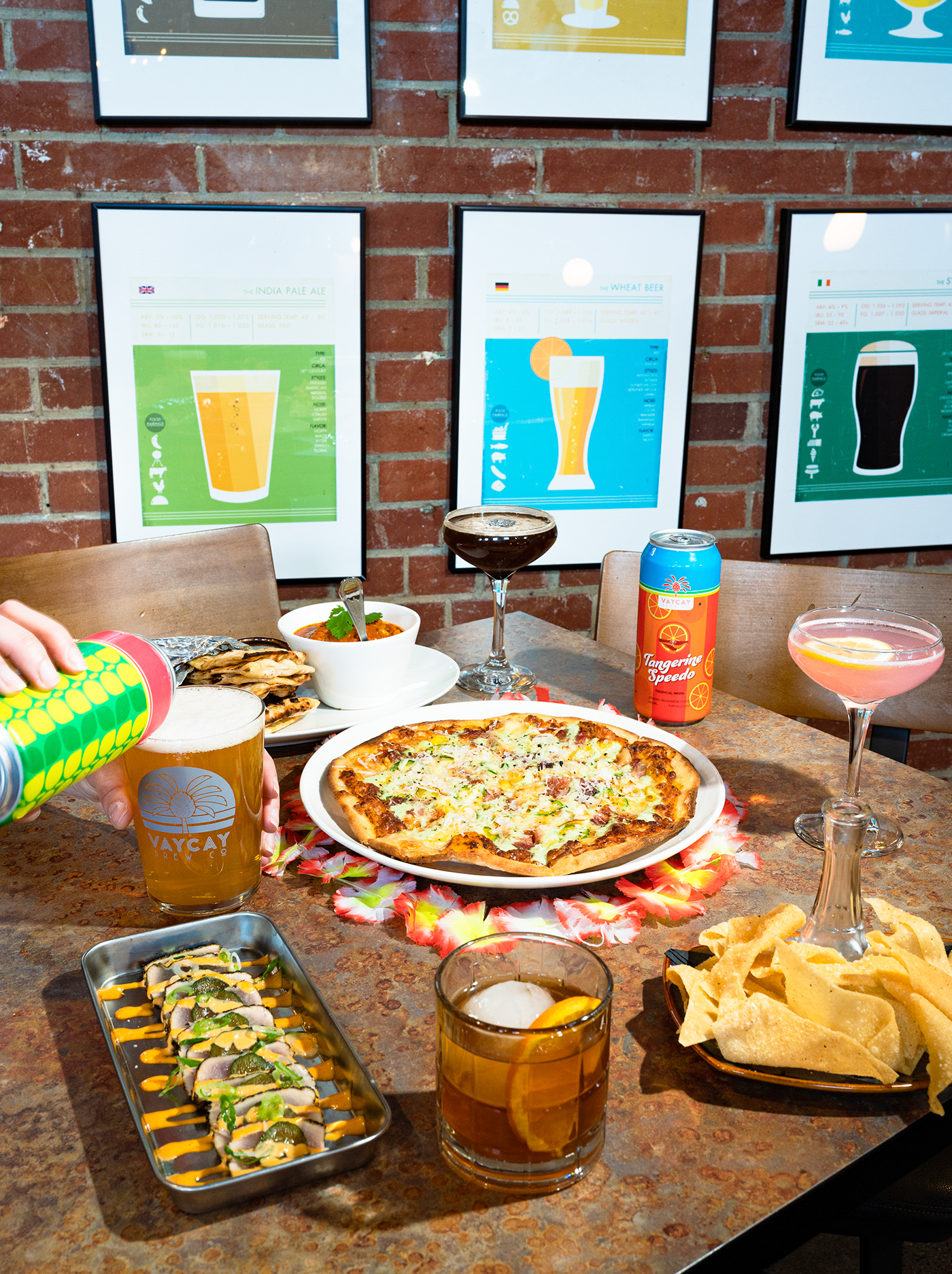 Within a historic building in the Currie Barracks, great new things are afoot. Step inside and you'll find Veranda, a brew pub, cocktail lounge and restaurant from two Calgary craft beverage makers with a passion for hyper-locality: Burwood Distillery and Vaycay Brew Co.
The story of Veranda begins with Burwood Distillery. The local distiller found a new, permanent location in The Stables in Currie Barracks that was big enough to fill its current needs with room to expand. The building also had sturdy bones, with minimal renovations needed to meet explosion-resistance standards required by distillers (the building was onced used for grenade and munitions manufacturing). With Burwood occupying one wing of the building, The Stables also gave the distillery room to collaborate with other local businesses on a restaurant, which is where Vaycay Brew Co. comes in.
Vaycay, a newer craft brewery in Calgary, was looking for a permanent location to brew its craft beers. The two beverage makers proved to be natural partners, as both focus on using hyper-local ingredients, from the Alberta honey that Burwood uses in its spirits to the Origin malt used in Vaycay's brews. Vaycay co-owner Andrew Gass also has decades of restaurant experience and was ready to take on the food at the new restaurant, Veranda.
Sitting in the middle of the K-shaped building and flanked by Burwood and Vaycay wings, Veranda has the same love for local as its parents. The room is modern yet classic, with a few tropical-picnic touches. In another wing of the building, patrons will find patio-style seating, as well as large garage doors that will open to an outdoor patio area (this area is still under construction, but is expected to be finished in time for summer). Veranda aims to be a little oasis for that vacation feeling, even if it only lasts for a few drinks.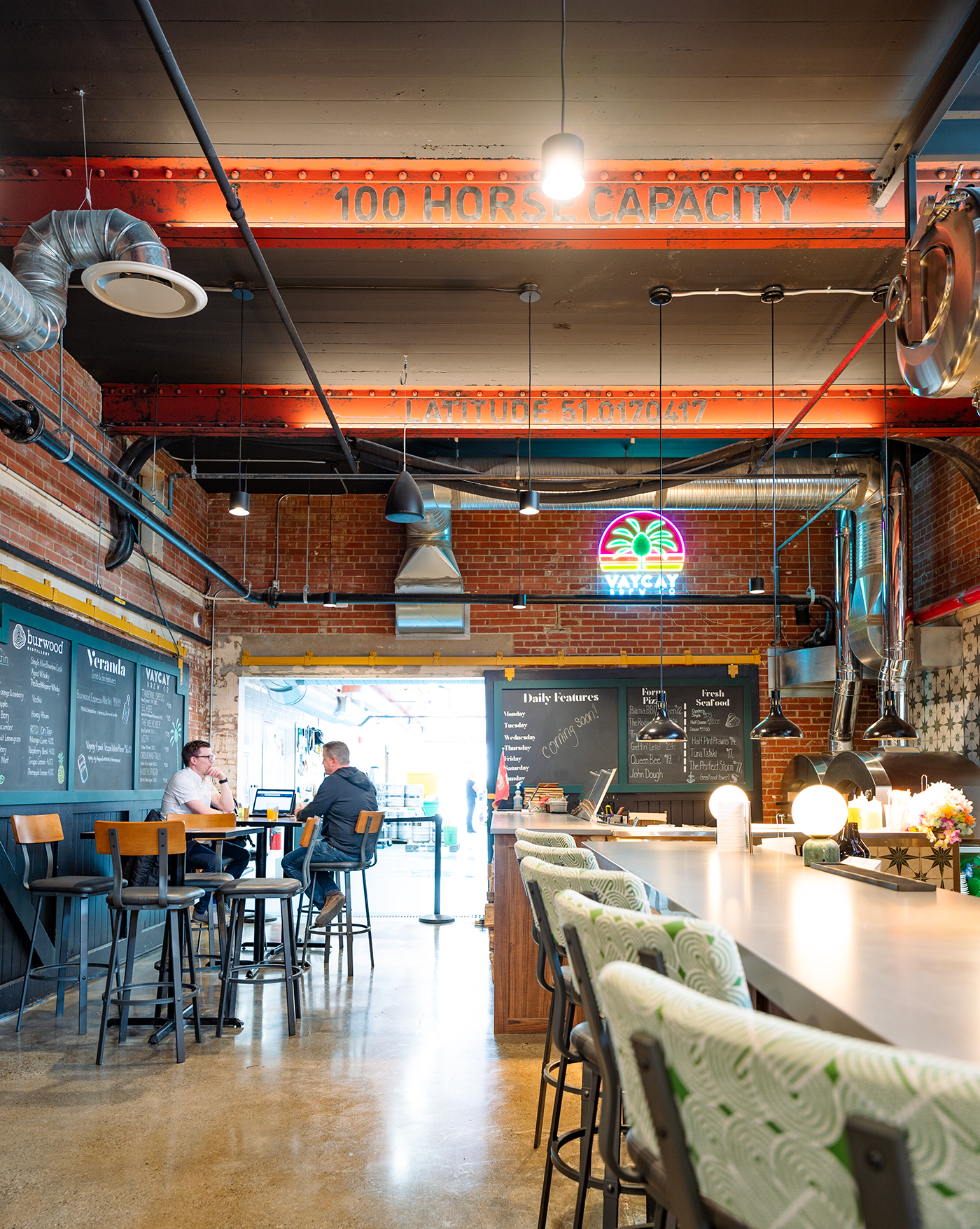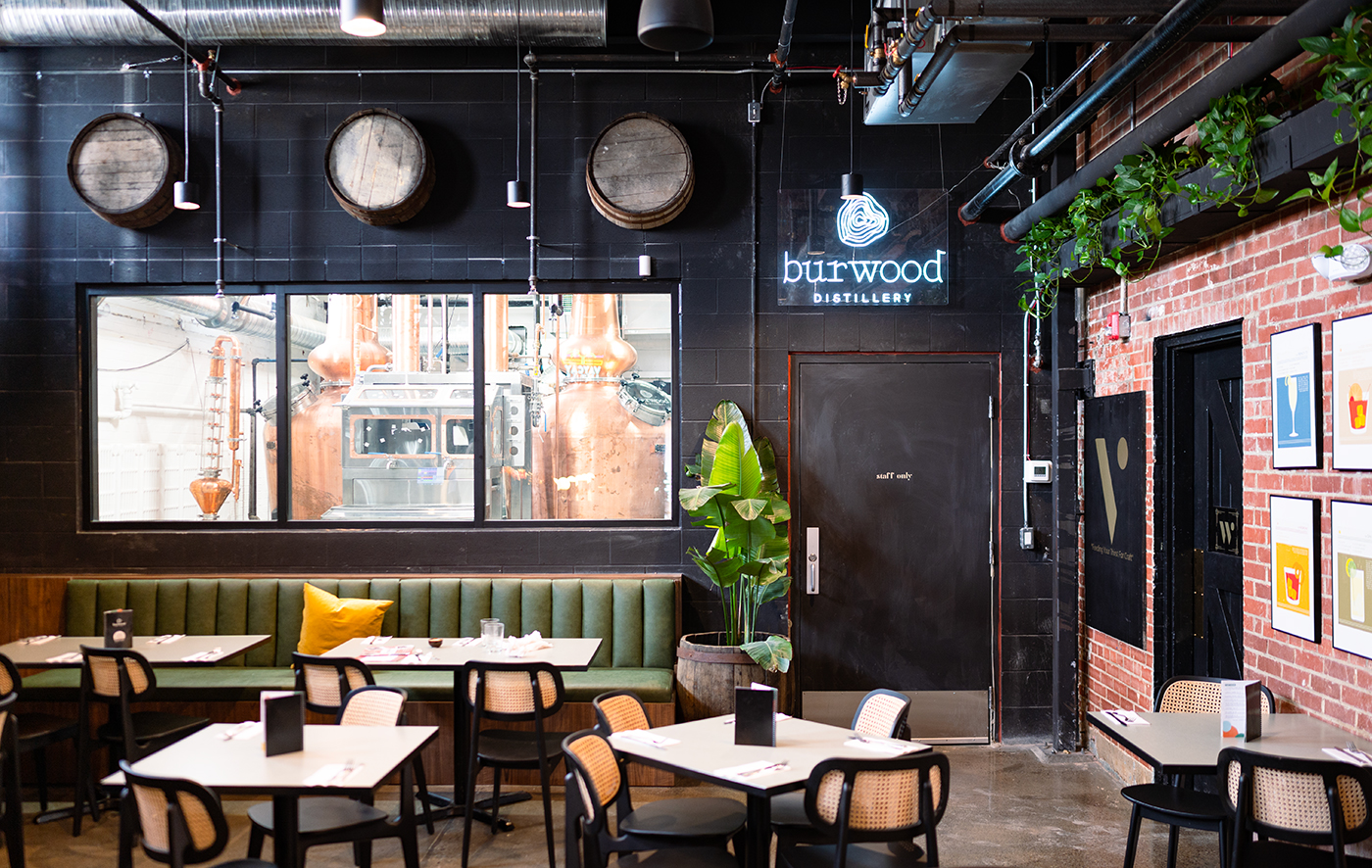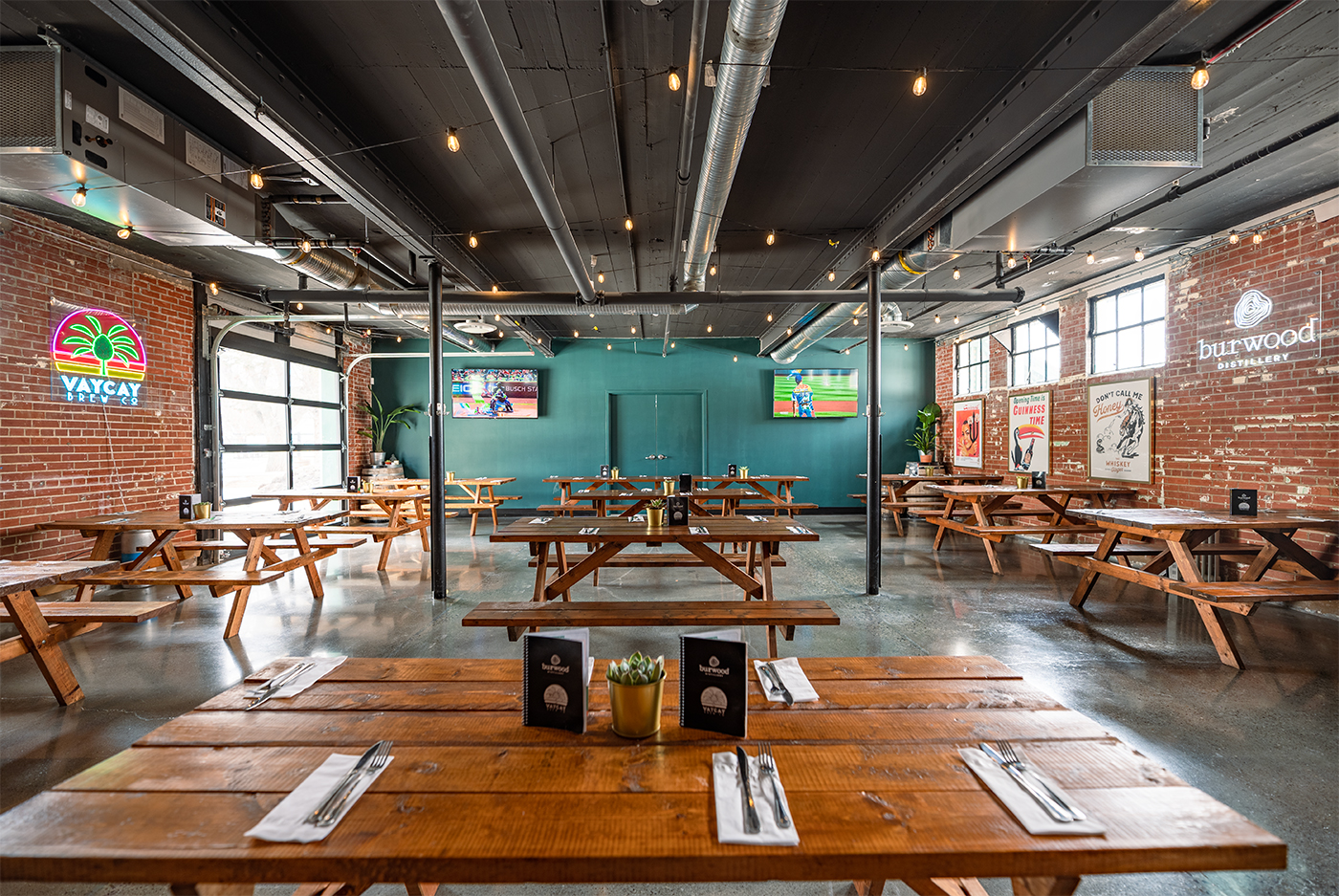 Because of its unique location and partnership, Veranda offers one of the freshest and most local beverage menus in Calgary — you can literally see your drinks being crafted from scratch on either side of the restaurant. The drink menu consists of several cocktails featuring Burwood's spirits, as well as brews from Vaycay's collection. Try a gin and tonic made with one of Burwood's flavoured gins, a specially crafted Burwood cocktail or a collaborative drink made with both Burwood spirits and Vaycay beers. For beers, Vaycay makes something for everyone and has six styles currently in rotation, from IPAs to rice lagers to pilsners. Nearly every drink on Veranda's menu comes from one of the two partners, save for a few select wines and ciders.
Veranda also focuses on local food with worldly flavours. On the food menu, you'll find items like pizzas, burgers and hand-made pastas, made using beers and spirits from the two partners. For instance, Vaycay beer-compressed pineapple joins bacon and jalapeños for a take on a classic Hawaiian pizza, while the Burwood grapefruit gin is used in the ponzu that's poured on top of the tuna tataki.
This unique collaboration is a one-of-a-kind stop in Calgary. Stop by Veranda for a drink from these two craft drink makers, or visit the storefront selling cans and bottles from Burwood Distillery and Vaycay Brew. Co. Veranda is now open daily.
2566 Flanders Ave. S.W., 825-540-8335, verandayyc.com; 403-276-8410, burwooddistillery.ca; 403-710-5722, vaycaybrew.co