Over the last few years, Calgary has seen an influx of "vegetable-forward" restaurants — places that don't necessarily take a full-on vegan or vegetarian approach but recognize that many people are choosing to moderate their consumption of meat and dairy in the name of both nutrition and environmental responsibility. Since the word "vegan" can come off as severe and suggest a complete lifestyle buy-in, the food world is instead embracing the idea of "plant-based" eating — that is, focusing on food that was once rooted in the ground.
Coupled with a shift toward sustainable and local produce, plant-based dining can be a challenge in the fall and winter months, but the ingenuity of Calgary chefs means diners can expect to dig into bowls of creatively dressed grains, pulses and noodles, savoury sweet-potato, squash and sunchoke dishes, and pickled and preserved summer bounty at this time of year. With entree-sized salads, tasty power bowls and veggie burgers that actually taste good on so many menus, even meat eaters are choosing to order plant-based options, both for the good of their own health and the deliciousness of the food.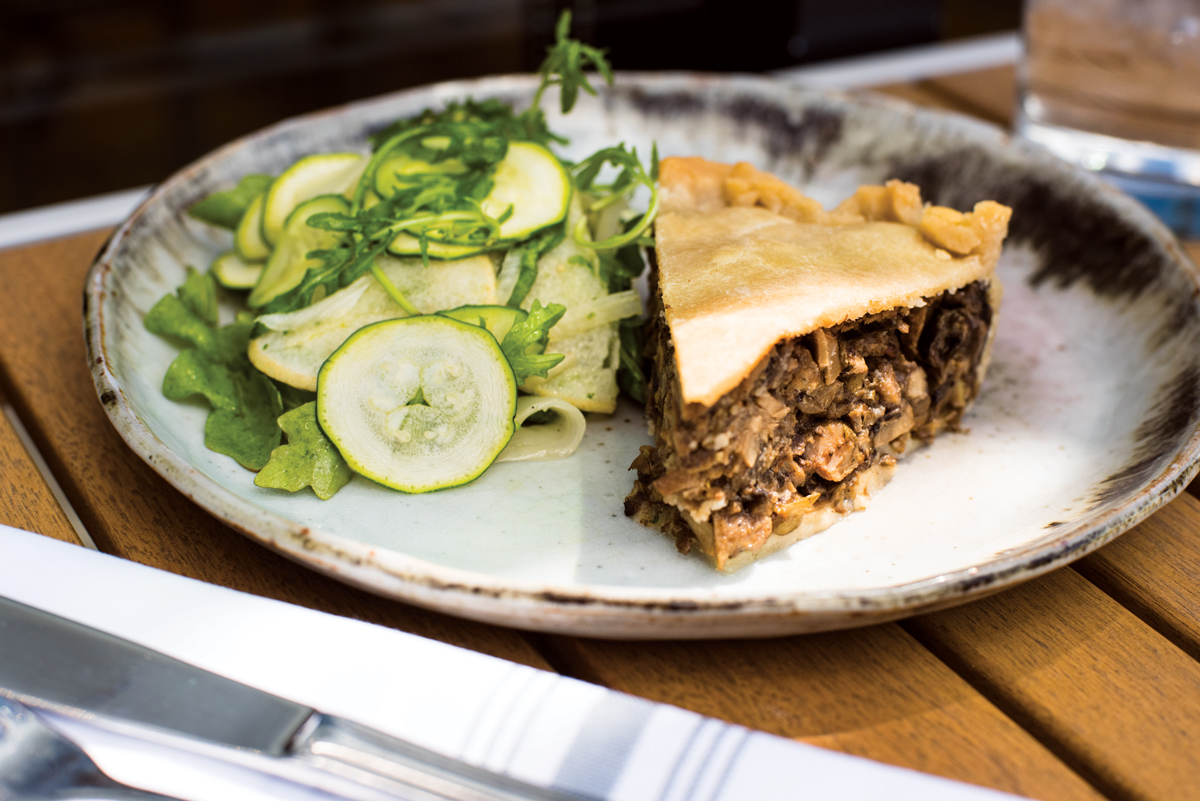 Best Bets for Plant-Based Eating
With an emphasis on fresh and shareable food, Bridgette Bar offers vegetable-based share plates and salads that can complement larger meat dishes or be enjoyed all on their own.
Plant-based Dish: Cashew-based "cheesecake" with a cocoa-pecan crust, topped with seasonal fruit.
739 10 Ave. S.W., 587-319-6827, bridgettebar.com
As Calgary's poshest veggie-vegan restaurant, The Coup's cheeky takes on salads, mains and plant-based cocktails make meatless eating glamorous.
Plant-based Dish: Char "coup" terie, an animal-free charcuterie board with macadamia nut cheese, lentil sausage, nuts, jellies and pickles.
924 17 Ave. S.W., 403-541-1041, thecoup.ca
There's always at least one all-plant entree on the menu at this casual-chic neighbourhood restaurant, which changes its menu regularly to reflect the seasons.
Plant-based Dish: The brunch menu's mushroom tourtiere, which is both vegan and gluten-free.
1002 9 St. S.W., 403-719-3622, donnamacyyc.ca
This friendly bar in Kensington accommodates vegan guests with plant-based versions of some classic pub grub.
Plant-based dish: Vegan chili with beans, chickpeas, corn and veggies.
124 10 St. N.W., 403-270-3347, oaktreetavern.ca
Vegetarians and carnivores can dine together in harmony with a selection of ultra-flavourful vegetable small plates, usually featuring seasonal preparations.
Plant-based dish: The signature Henry Salad with baby lettuces, radish, tahini-miso dressing and crispy shiitake mushrooms.
1209 1 St. S.W., 403-475-5537, tenfoothenry.com