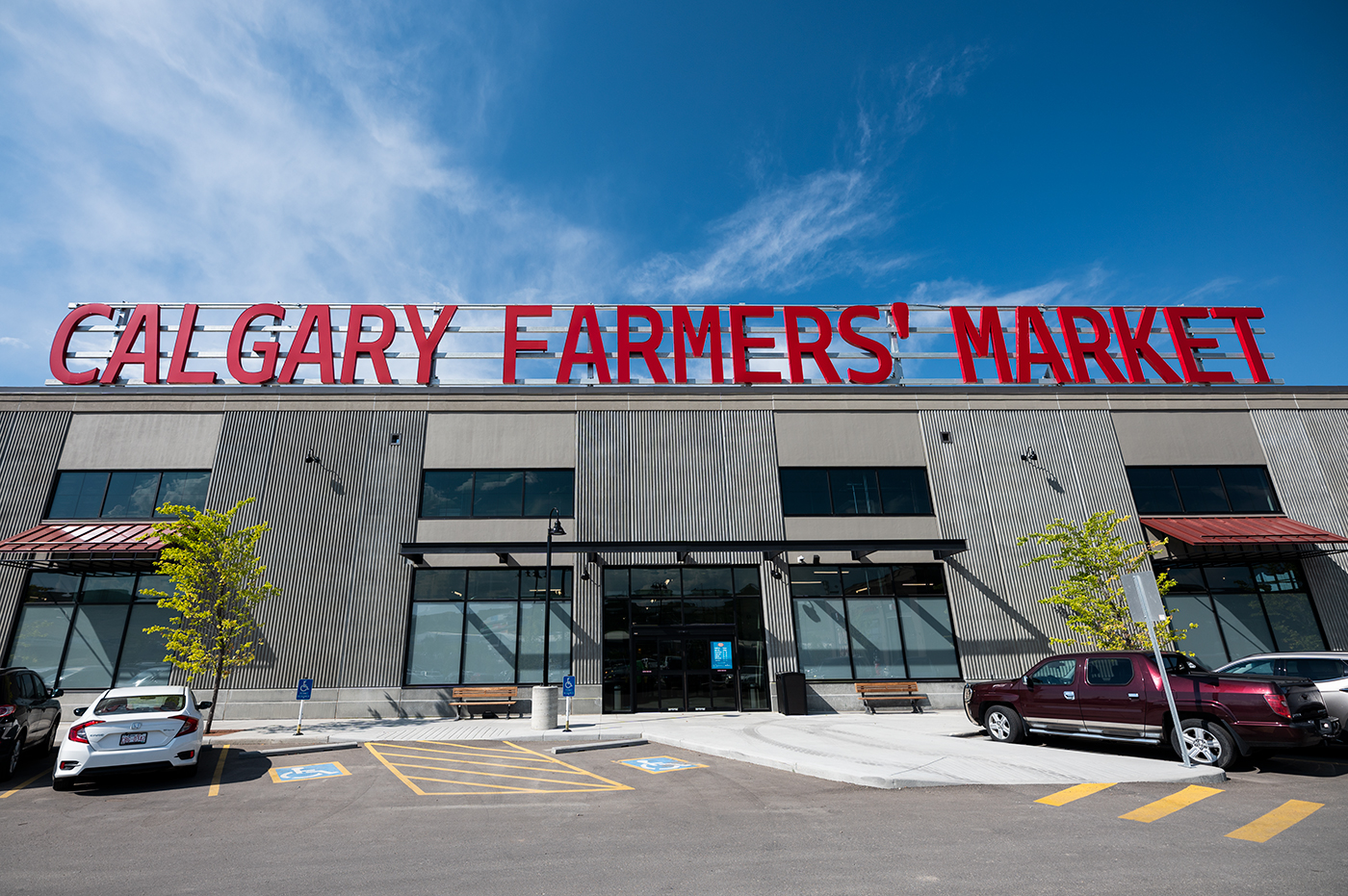 The Calgary Farmers' Market (CFM) has officially opened its second location in the Greenwood/Greenbriar neighbourhood. The new 55,000-square-foot centre has been in the works for nearly five years, originally slated to open in 2020 before being delayed due to the COVID-19 pandemic.
Calgary Farmers' Market West brings together more than 65 local vendors, restaurants and growers. Along the north side of the building, there are 12 full kitchens with restaurants like Deepak's Dhaba, Anatolia Turkish Food and V Burger serving hot dishes. In the central area, more food vendors like Wayne's Bagels, Phil & Sebastian Coffee Roasters and Hearts Choices Café offer lighter fare like sandwiches, salads and soups as well. There's plenty of seating down the centre of the building where patrons can sit down, relax and eat. There's even a licensed liquor vendor here, called Sips at the Market, serving beer and wine that shoppers can enjoy with their meal.
Along the south side of the market are several produce and meat vendors, local businesses and more, including Yum Bakery, Cherry Pit and Spragg's Meat Shop. While some of the CFM West vendors also have stores at the market's south location, others are new vendors. You can see the full list of CFM West vendors here.
The new west location also features a children's play zone, and there are plans for more amenities like an event centre and a basketball court/ice rink.
The CFM West location has expanded hours, and is open from Wednesday to Saturday from 9 a.m. to 7 p.m. and Sundays from 9 a.m. to 5 p.m.
25 Greenbriar Dr. N.W., 403-240-9113, calgaryfarmersmarketwest.ca