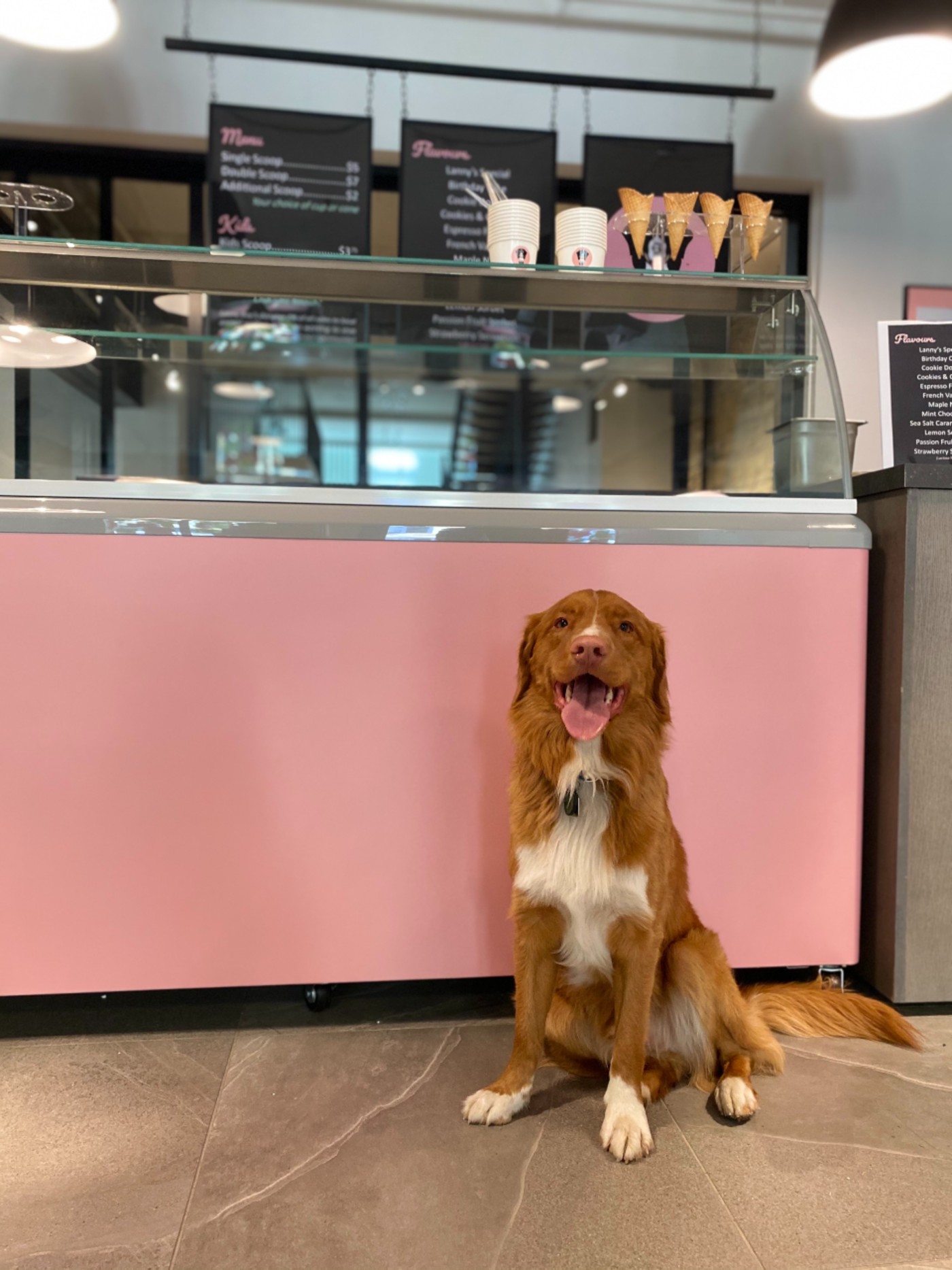 Ice cream, dogs and a patio sounds like the ultimate summer combination, and­­ thanks to the new Lanny Boy's Ice Cream pop-up, it's now a reality in downtown Calgary.
The idea and creation of the pop-up came from the team behind The Pioneer on 8th, a local events venue, who wanted to activate Calgary's downtown with an attraction that would bring both Calgarians and their pups to the area.
Named after the owner of The Pioneer building's own pup Lanny, the pop-up is located on Stephen Avenue just inside The Mill and offers ice cream for both humans and dogs. For humans, there are 12 ice cream flavours ranging from classic chocolate to the Lanny Special, which is a twist on the All Canadian Moose flavour. There are also sorbet and lactose-free options available.
For any four-legged customers, there are dog-friendly ice creams available courtesy of local pet bakery Bon A-Pet-Treat!, who makes the ice cream using organic yogurt and natural ingredients. The ice cream flavours for dogs include cheddar, almond and peanut butter. 
Every month, Lanny Boy's donates two per cent of all its proceeds to a different local animal welfare program. A dog-friendly patio completes this pop-up, which is the perfect spot to sit, relax and enjoy the downtown energy.
Lanny Boy's will continue scooping until the end of September and is open every day of the week from noon to 10 p.m. 
119 8 Ave S.W., instagram.com