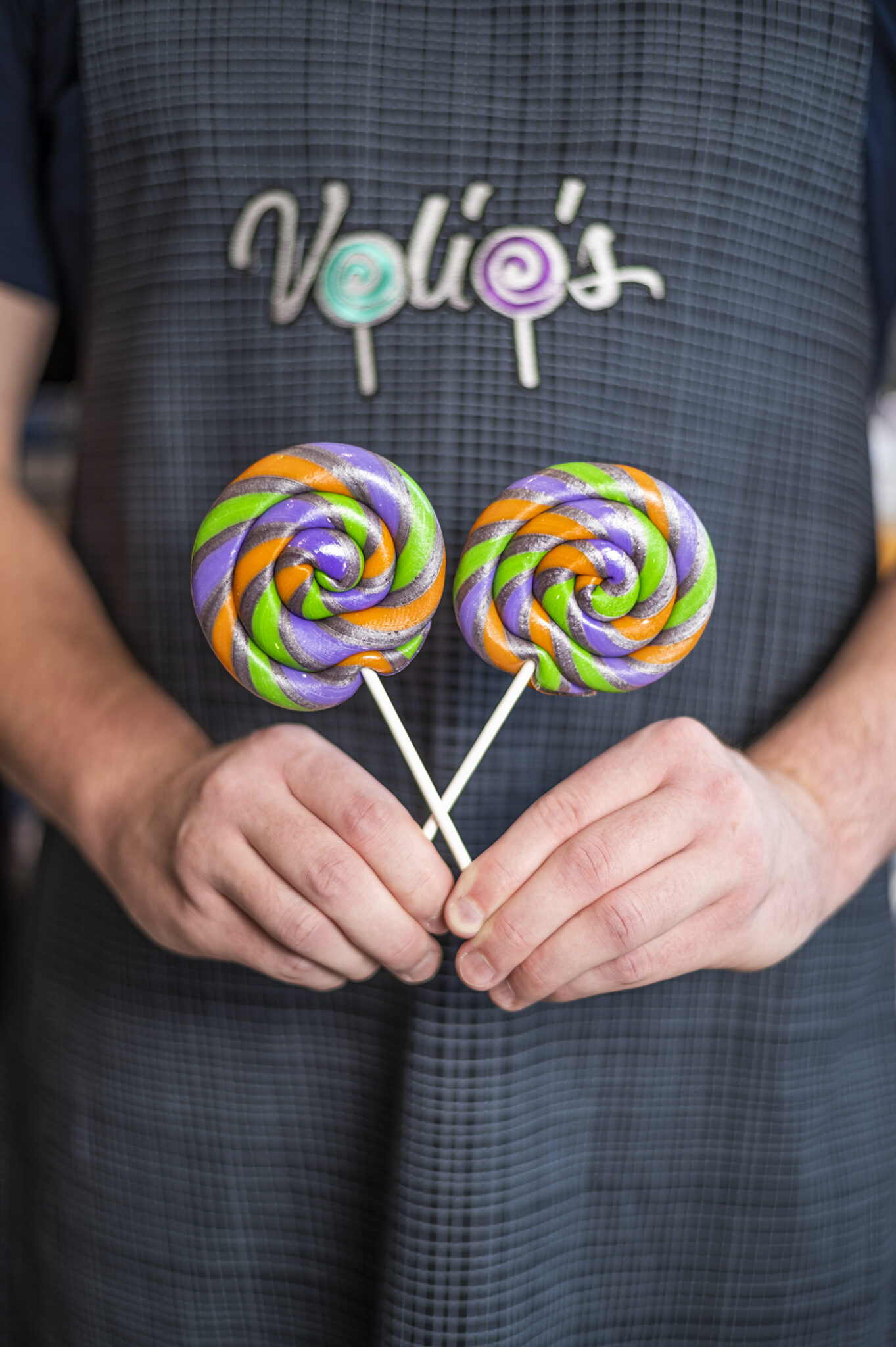 Inside a small storefront in Calgary's downtown core, Volio's Confections whips up creative handmade sweets like no one else in the city.
Volio's (named after owner Sarah Foy's rescue dog, a Frenchie named Benvolio) was born from a desire to recreate the candy from Foy's youth. She developed a taste for old-fashioned, handmade candy after living near a candy shop in England. When the search for the beloved sweets of her childhood came up fruitless, she decided to learn to make them herself.
"I asked so many candy-makers for their help when I wanted to learn," says Foy. It turns out, it's a closely guarded secret; candy-making is generally a family business, and confectioners don't let anyone into their circle, according to Foy.
After years of teaching herself through online videos and tutorials, trial and error and lots of practice, what started as a hobby eventually turned into a business plan. Foy's partner David Sullivan, who now works with Foy full-time, convinced her to open her own shop. The pair renovated the shop space themselves and opened in December 2019 in a space that used to be an old bank (the old vault is now their storage room).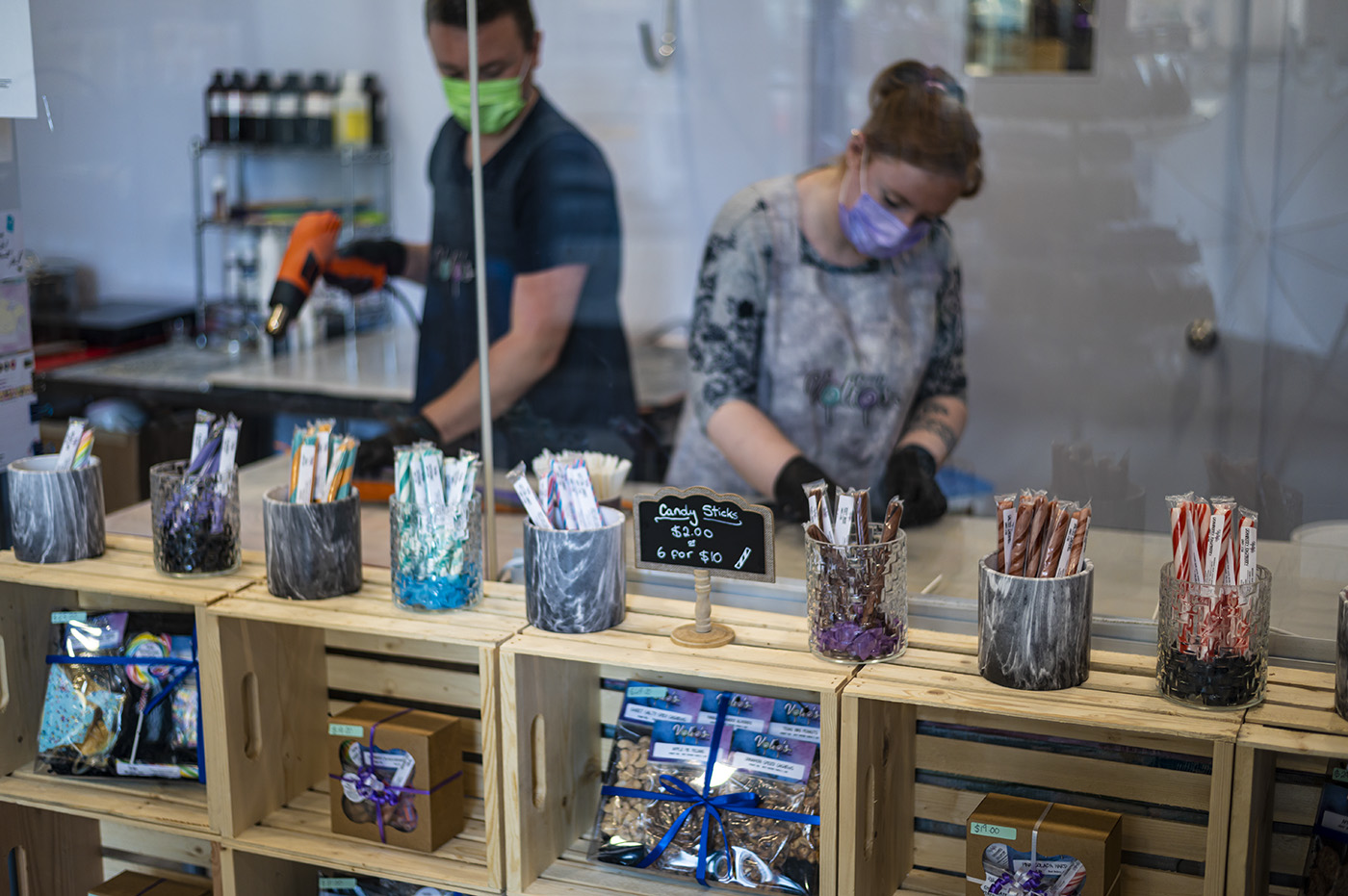 Using a single induction burner and an old taffy hook to help pull the sugar (this aerates it and makes it easier to eat), Foy and Sullivan create treats like marshmallows, candied nuts, sponge toffee and of course, hard candies and lollipops. The treats come in a wide range of constantly changing flavours, including classic flavours like cherry, green apple and root beer, as well as more inventive and seasonal creations like salted chili watermelon or pumpkin spiced latte for autumn. They also do custom orders for businesses, celebrations and other occasions.
Volio's is one of only a handful of places in Canada still making handmade candy this way, making it well worth a visit. The Volio's team love what they do, and want to share that same local candy shop vibe that inspired Foy as a child with their customers.
704 8 Ave. S.W., 403-324-0743, voliosconfections.com, @voliosconfections