It's been a long time coming. After announcing plans almost two years ago about opening up in the (still yet to open) new Marriott location on 12th Avenue and 2nd Street S.W., The Beltliner officially started serving last week.
Sister restaurant to the always popular Taste on 1st Street SW, the upscale diner is now open from morning to night. Designed by Amanda Hamilton (Rodney's, 80th and Ivy), The Beltliner boasts tall, white walls, red metal stools in front of the bar and open kitchen, central booth seating and plenty of tables in front of the floor-to-ceiling windows that run along the west and north sides of the space. It's too early to tell yet what kind of vibe the new spot will have in the evenings, but I can already tell that the mornings here are going to be buzzing.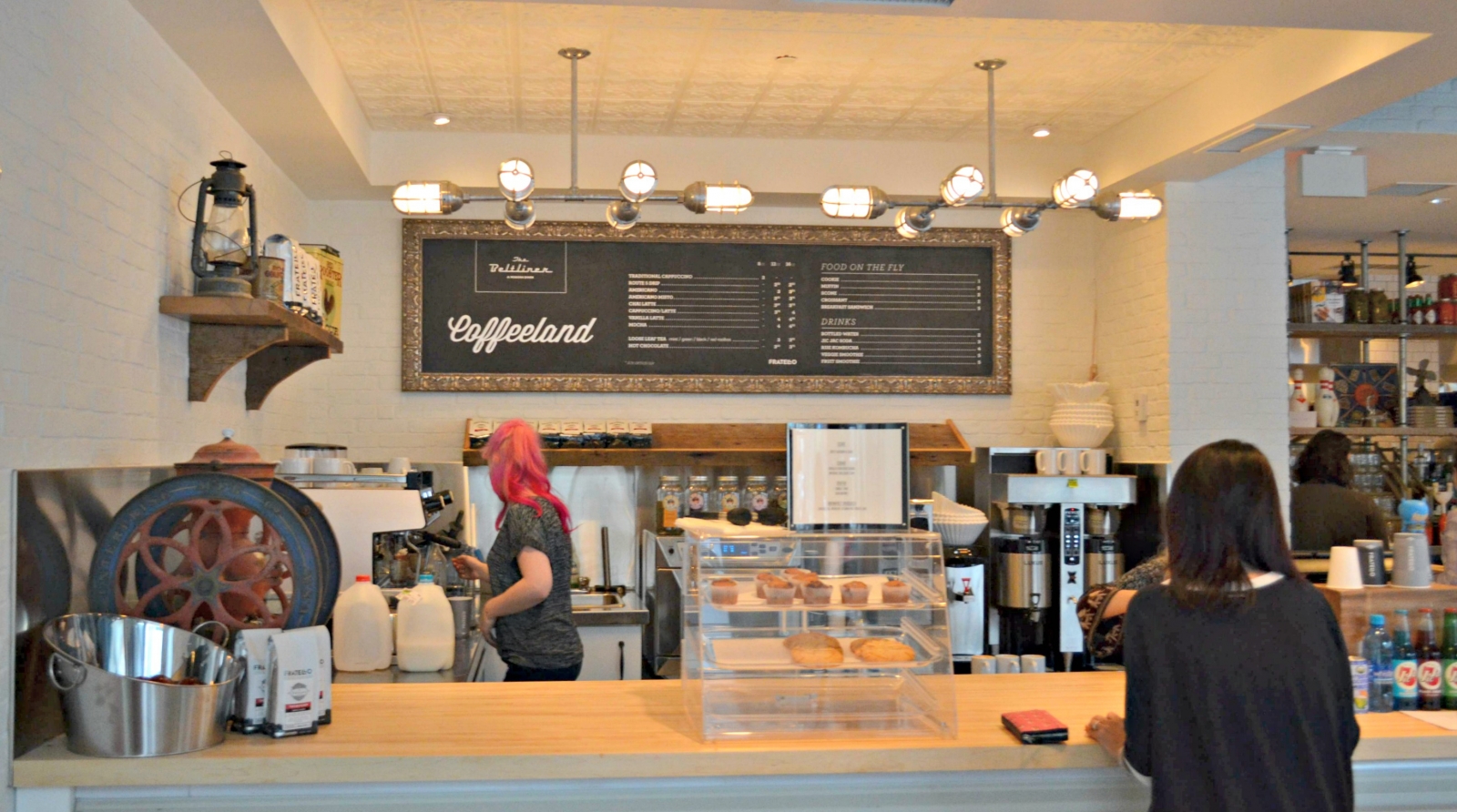 Right when you walk in the door, you'll find a coffee bar that can serve you a latte and pastry for the road if you're on your way to work. If you're not in a rush, you can slide into a booth and dive into the breakfast menu. The menu here is pretty extensive, covering the morning bases with everything from just eggs, bacon and toast to Benedicts (with smoked mackerel, mushrooms or salami) and some sweet stuff like the Nutella and chantilly cream waffles.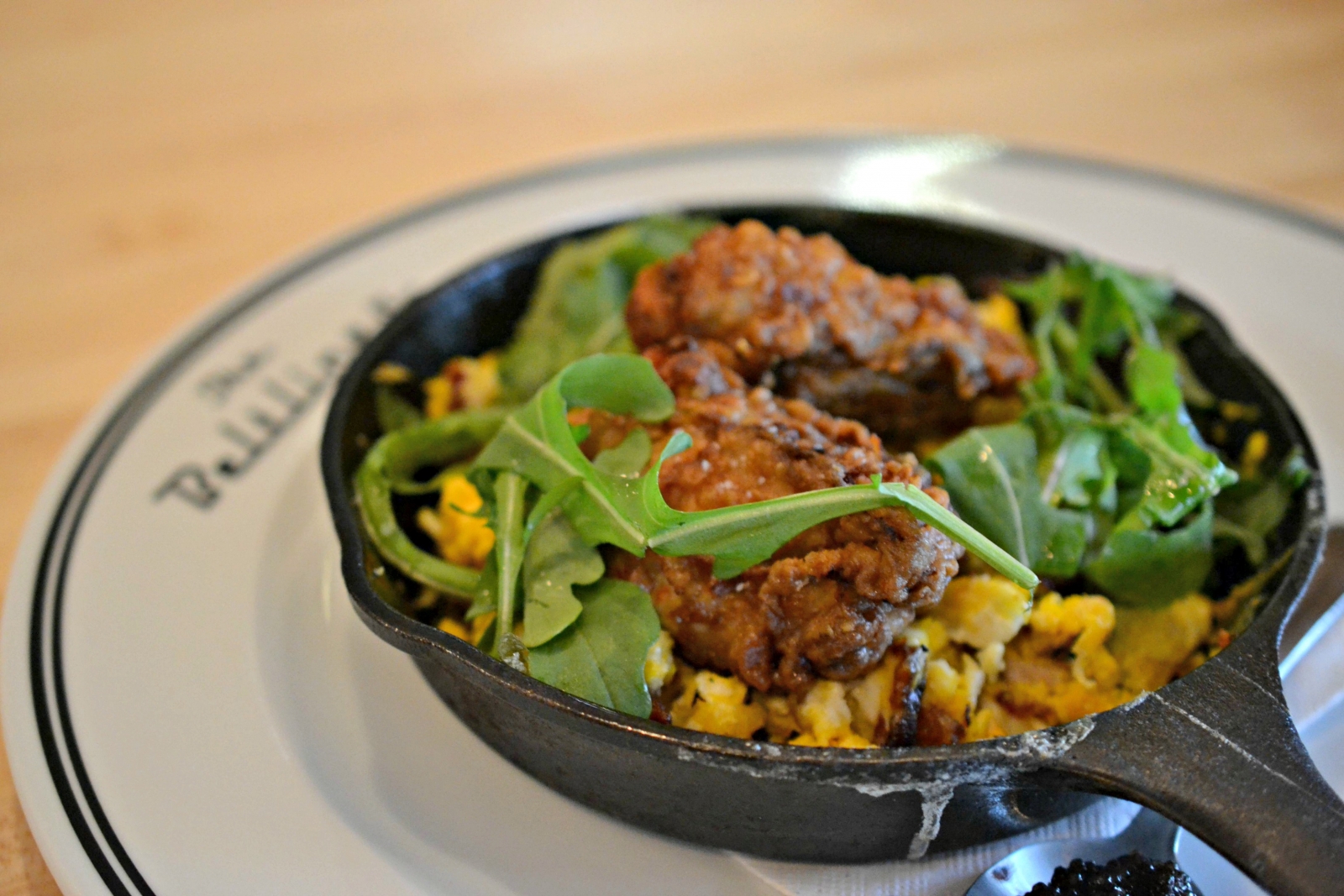 If you're looking for something more out-of-the-ordinary, stick to chef Shawn Greenwood's "House Specials" section of the menu where you can find merguez sausage and eggs in a preserved lemon and tomato sauce, the Asian-inspired pork belly bowl with bok choy, broccolini, fried egg and rice and perhaps the most interesting, the Hangtown Fry – a combination of bacon, scrambled eggs, arugula, crme frache and caviar topped with fried oysters.
Available after 11 a.m. (though the morning options are also available), the lunch offerings include a veggie burger, tuna melt with lemon preserve and home-made chicken noodle soup topped with crispy chicken skin.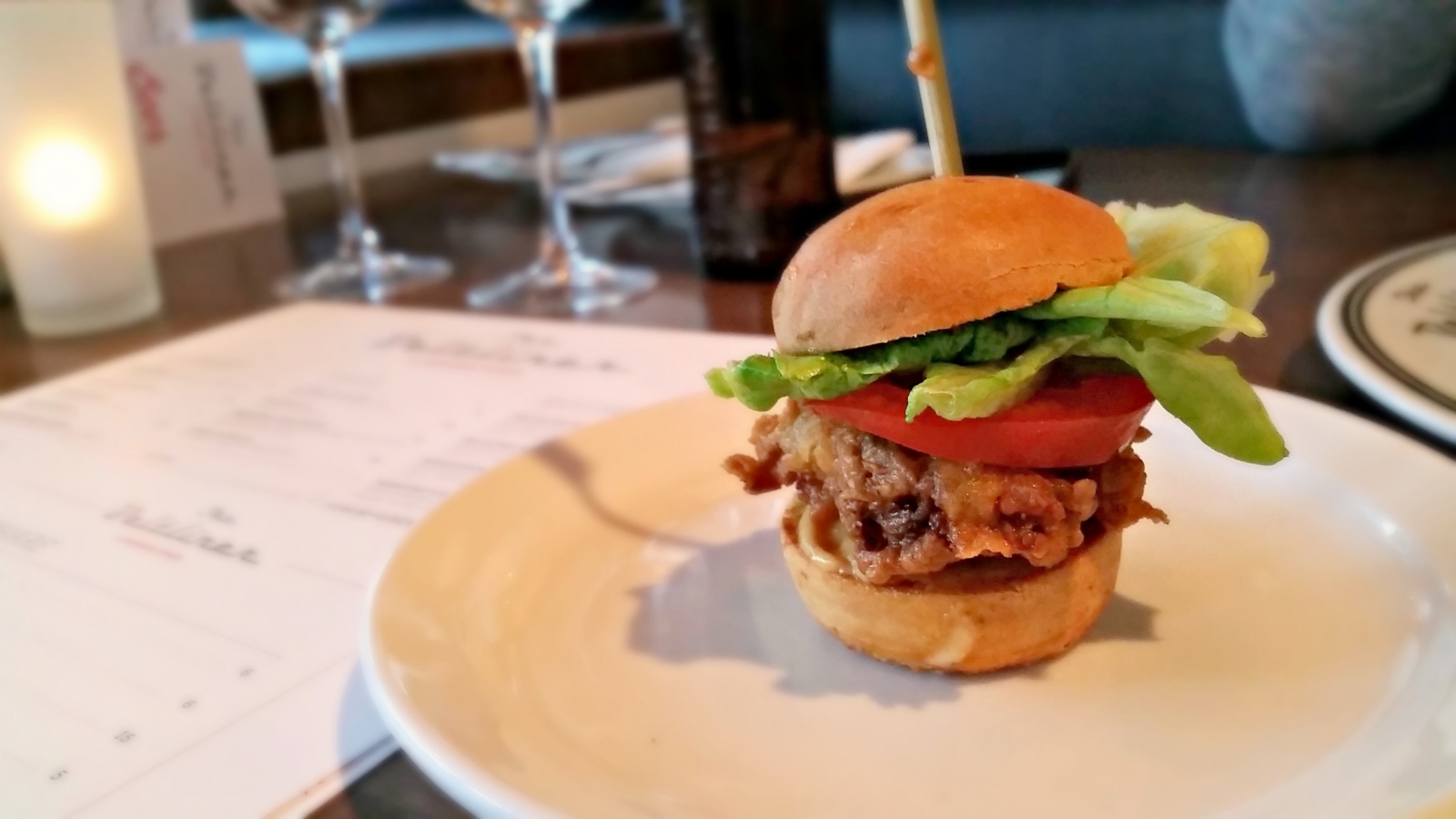 Come dinner time, the menu sees a more complete shift. There are no eggs (aside from the all-day breakfast), and a focus on comfort food. The cabbage rolls and grilled kolbasa sausages (an homage to owner Brendan Bankowski's Saskatchewan roots) are nice and homey, the bison, elk and pork meatloaf with ketchup consomm and chicharron is a cool spin on a classic and the oyster sliders on mini potato buns are like a well-made minature po'boy you can enjoy in two bites.
Whether you're trying The Beltliner out for breakfast, lunch or dinner, you can always end your meal with a nice slice of freshly baked pie like apple, Saskatoon berry, melon meringue or banana cream.
239 12 Ave. S.W., 403-796-8108, thebeltliner.com, @thebeltliner