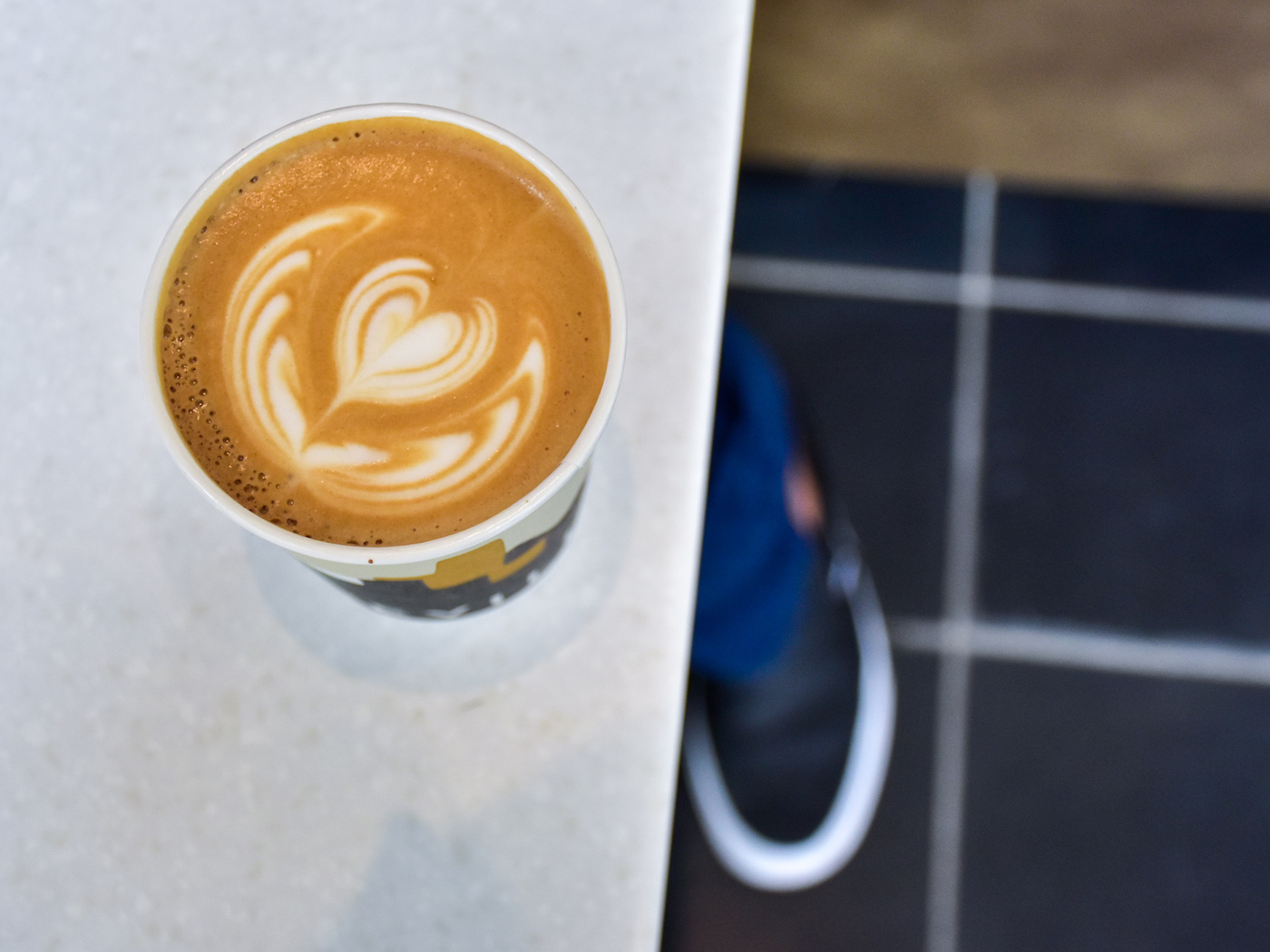 Look for Blanco Cantina's third location opening in West Springs once dine-in restrictions are lifted. This new Blanco will be serving up the same menu as its other locations, meaning you can looking forward to burritos, tacos and other tasty Mexican fare.
8537 Broadcast Ave. S.W., 403-455-3796, blancocantina.ca
Chakalaka will be opening in 1410 World Bier Haus's former space on 17 Ave. S.W. Expect beautifully crafted cocktails, hot stone grills where you can grill meats like duck, crocodile, ostrich and kangaroo, and tapas dishes ranging from ceviche to South African Boerewors.
1410 17 Ave. S.W., chakalaka.ca
Kensington lost its Starbucks location last year, but thankfully, a local coffee option has replaced it. Deville Coffee's eighth location opened on January 16th in the heritage brick building in Kensington. Pop in to grab a drink made with direct-trade coffee beans (the Nutella latte is a popular choice) and some baked goods.
1122 Kensington Rd. N.W., 403-764-2669, devillecoffee.ca
Located inside Eau Claire Market, Eau Claire Pizza will be serving 12-inch, pan-style pies in flavours like pepperoni, Hawaiian, chicken tikka, cheeseburger and more. Starters like wings, salads and garlic-parmesan bread will also be available.
Eau Claire Market, 200 Barclay Parade S.W., 587-327-4992, eauclairepizza.com
The newest addition to Concorde Group, Major Tom Bar is slated to open this spring and will call the 40th floor of downtown's Stephen Avenue Place home. You can get a sneak peek of what's to come by ordering the Major Tom dry-aged beef dinner for takeout off the Concorde Hits website now.
3900, 700 2 St. S.W., majortombar.ca
The owners and head chefs behind this new restaurant have several decades of cooking experience between them, so you can expect good things when OM Cuisine of India opens in southwest Calgary this March. The menu will feature authentic and traditionally cooked Indian dishes like tandoori chicken, daal makhani, Kashmiri naan, rumali rotis and more.
119, 13 Southland Cres. S.W., instagram.com
P for Pizza celebrated its grand opening in Forest Lawn on January 16. Swing by to try the new eatery's menu of pizza, wings, wraps and poutines.
103, 4909 17 Ave. S.E., 587-353-7711, restaurantji.com
Phil & Sebastian Coffee Roasters already has six locations to its name, and soon you'll be able to visit its seventh in Bridgeland. Look for it in the new General Block building along with Una Pizza + Wine and Village Ice Cream's newest locations.
Canadian restaurant franchise Sugar Marmalade is opening its first Alberta location in Crescent Heights this year. Focused around East Asian fare, the menu puts just as much emphasis on dessert as savoury dishes, with offerings like noodle bowls, popcorn chicken, shaved ice, egg waffles, puddings, bubble tea and more.
1120 Centre St. N.E., sugarmarmalade.com
Una just opened its second Calgary location in the West Springs neighbourhood last summer, and now, it's following up with a third location in Bridgeland. The restaurant will be in good company as it shares a building with Phil & Sebastian and Village Ice Cream.
Bridgeland will soon be home to Village Ice Cream's fourth location, which will serve the same ice cream menu from its other locations that we know and love. Village is aiming to open in February and will be located in the same building as Una Pizza + Wine and Phil & Sebastian's new locations.
69 7A St. N.E., villageicecream.com