This was our biggest Best Restaurants party yet as more than 500 guests joined us to eat and celebrate Calgary's culinary scene at Willow Park Wines & Spirits.
Restaurants from our 25 Best Restaurants of the year were there to share small plates of some of their best dishes. This year, we presented that list unranked and alphabetically because all of them are consistently delicious, creative and collaborative. We didn't want to pit them against each other. Our celebration party proved that point. It was impossible choose between dishes like the chicken tonkatsu from Pigeonhole, the foie gras mulligatawny from Rouge or the gorgonzola and rosemary perogies from Posto as the best bite of the night.
Our 25 best restaurants are all lead by chefs and owners that are invested in the city and dedicated (we might even say nerdy) about making their food the absolute best. They were there personally with talented support staff handing out their hors d'oeuvres and explaining the vision behind what they serve. The dishes were enhanced with wine pairings chosen by Willow Park, which always adds fun to a party.
Partial proceeds from ticket sales were given to The Alex Community Food Centre, which is a community hub providing access to healthy food, food skills and education and engagement. And, we couldn't have pulled it all off with the support of our sponsors Qualico, Legacy Kitchens, Sysco and Global News.
This party is a celebration of the best restaurants in Calgary and a kickoff to a year of eating. If you pace yourself, you will be able to dine at all 25 (probably more than once). To help, we launched our #EatTheList project that includes enhanced dining experiences and a social media contest. We are also going to roll out the details of our Dinner Series that includes multi-course meals at six of the best restaurants. Sign up to get the first access to details and tickets.
If you were at the party, thank you for coming and having fun with us. If you weren't, here are a few photographs from the night and we hope to see you next year.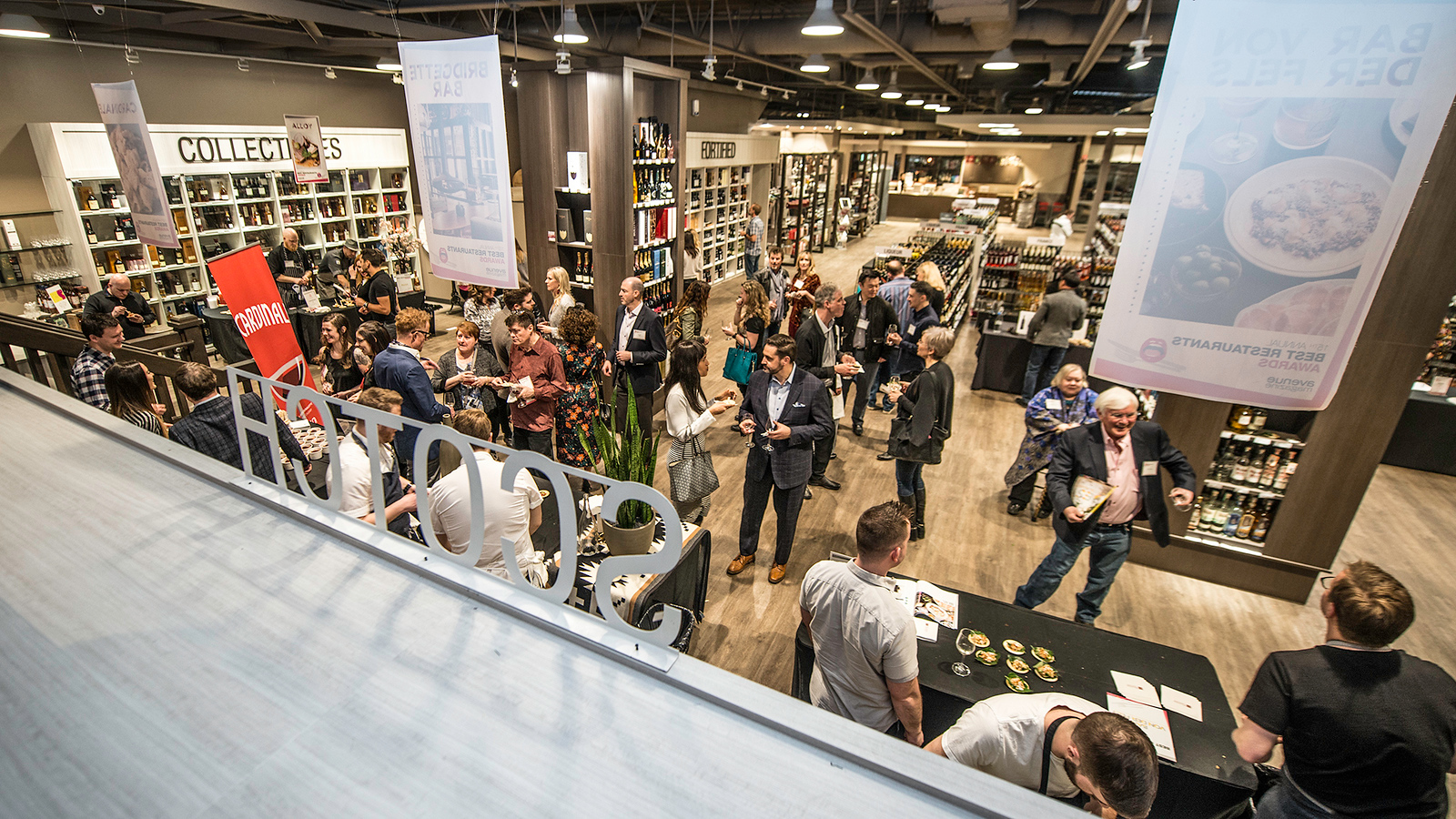 photograph by bookstrucker photography
The party started on the main floor of Willow Park Wines & Spirits.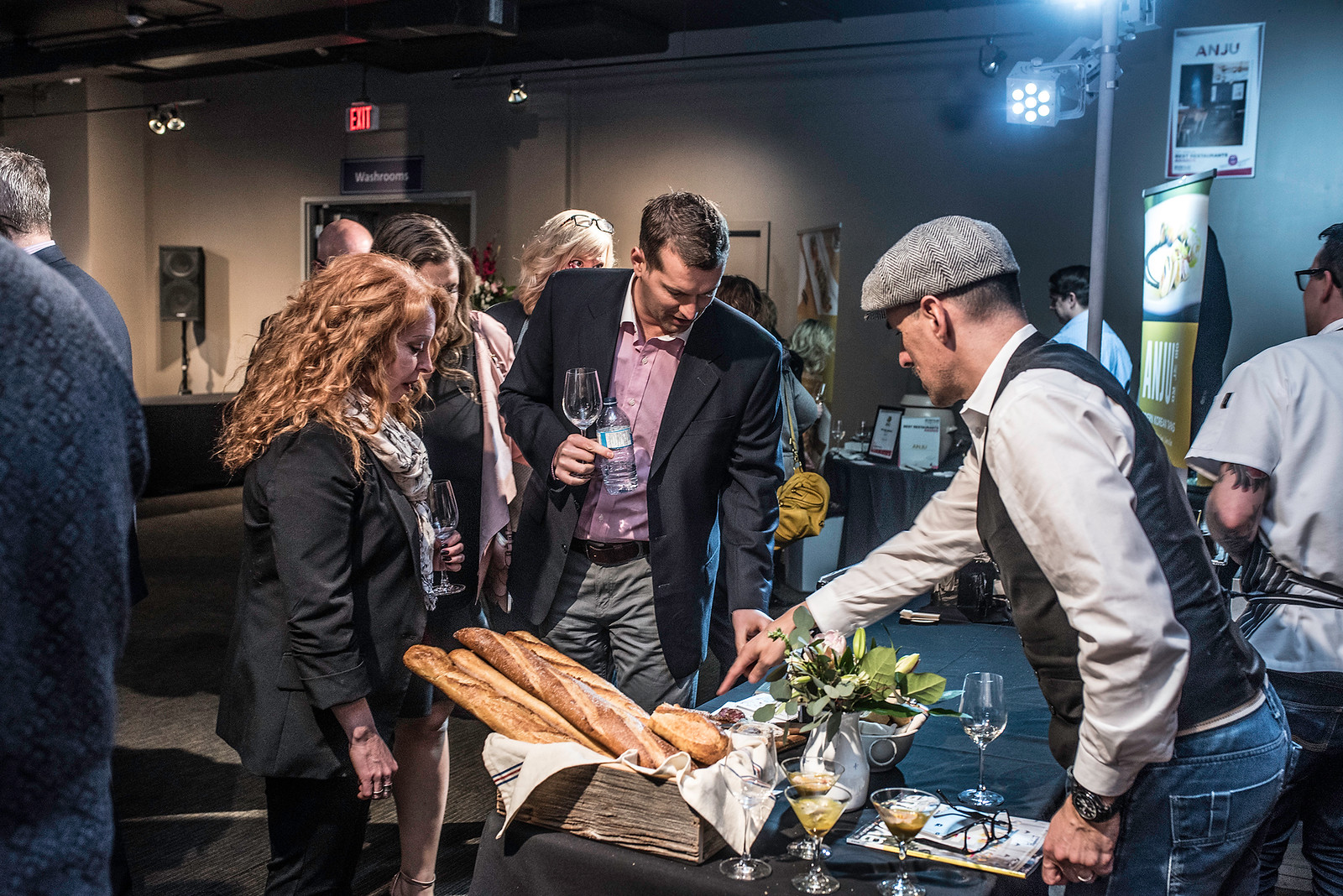 photograph by bookstrucker photography
Cassis served wild mushroom croquette at one of the sampling tables.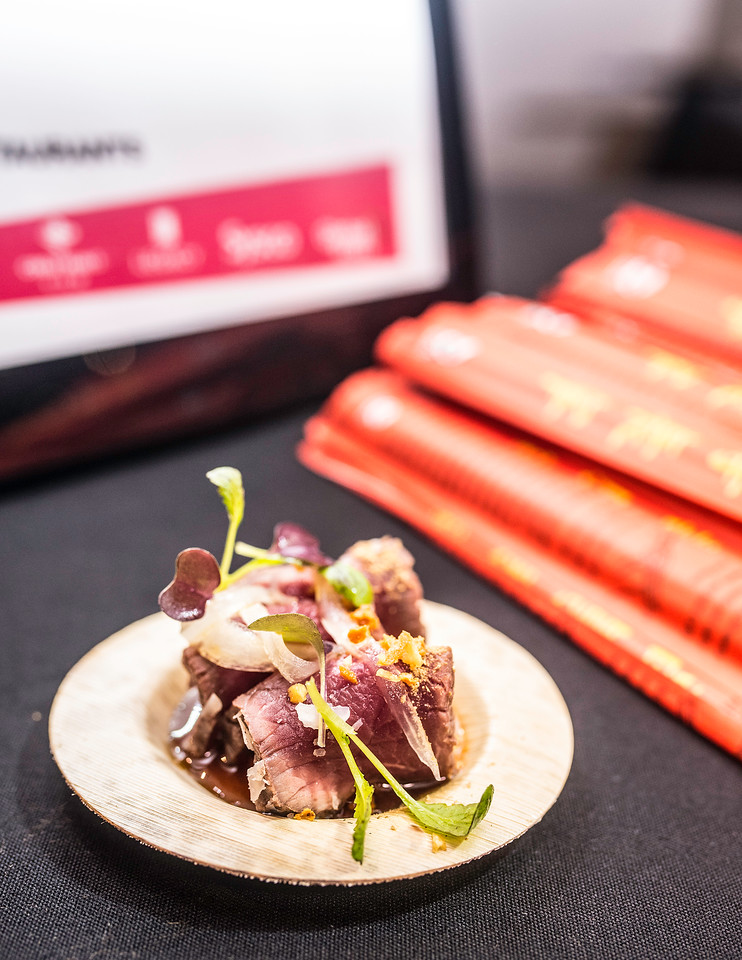 photograph by brookstrucker photography
Shokunin served binchotan charred Alberta bison tataki.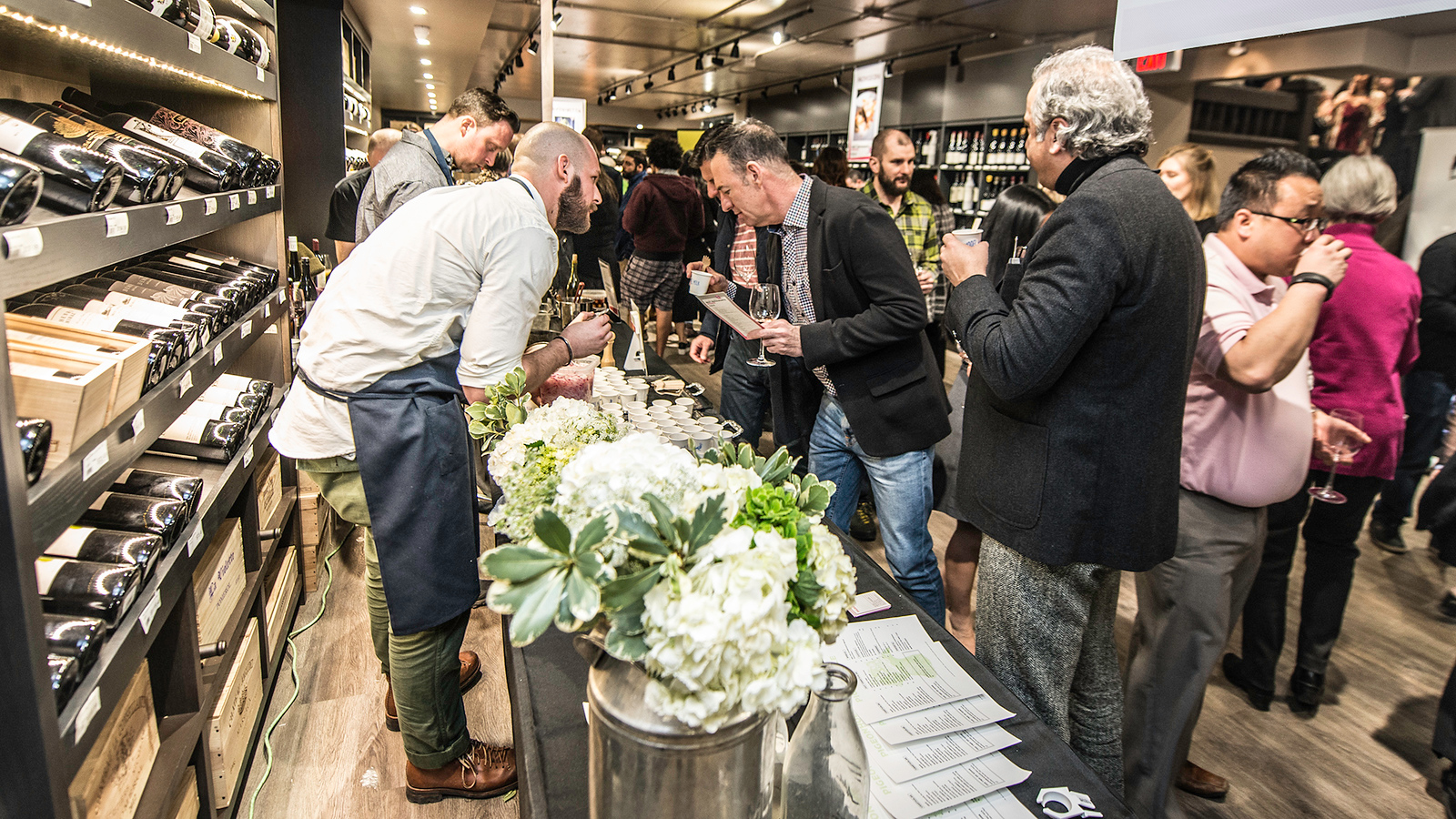 photograph bookstrucker photography
Grabbing a cup of chicken tonkatsu from Pigeonhole and Model Milk was one of the stops on the way downstairs.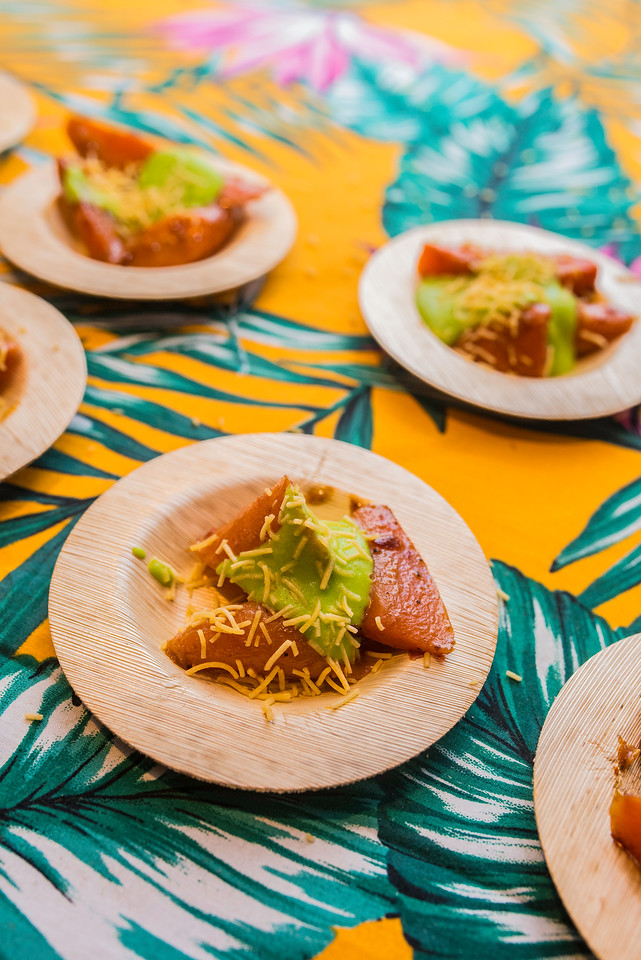 photograph by bookstrucker photography
Calcutta Cricket Club added Bengali flair to elevate simple peas and carrots .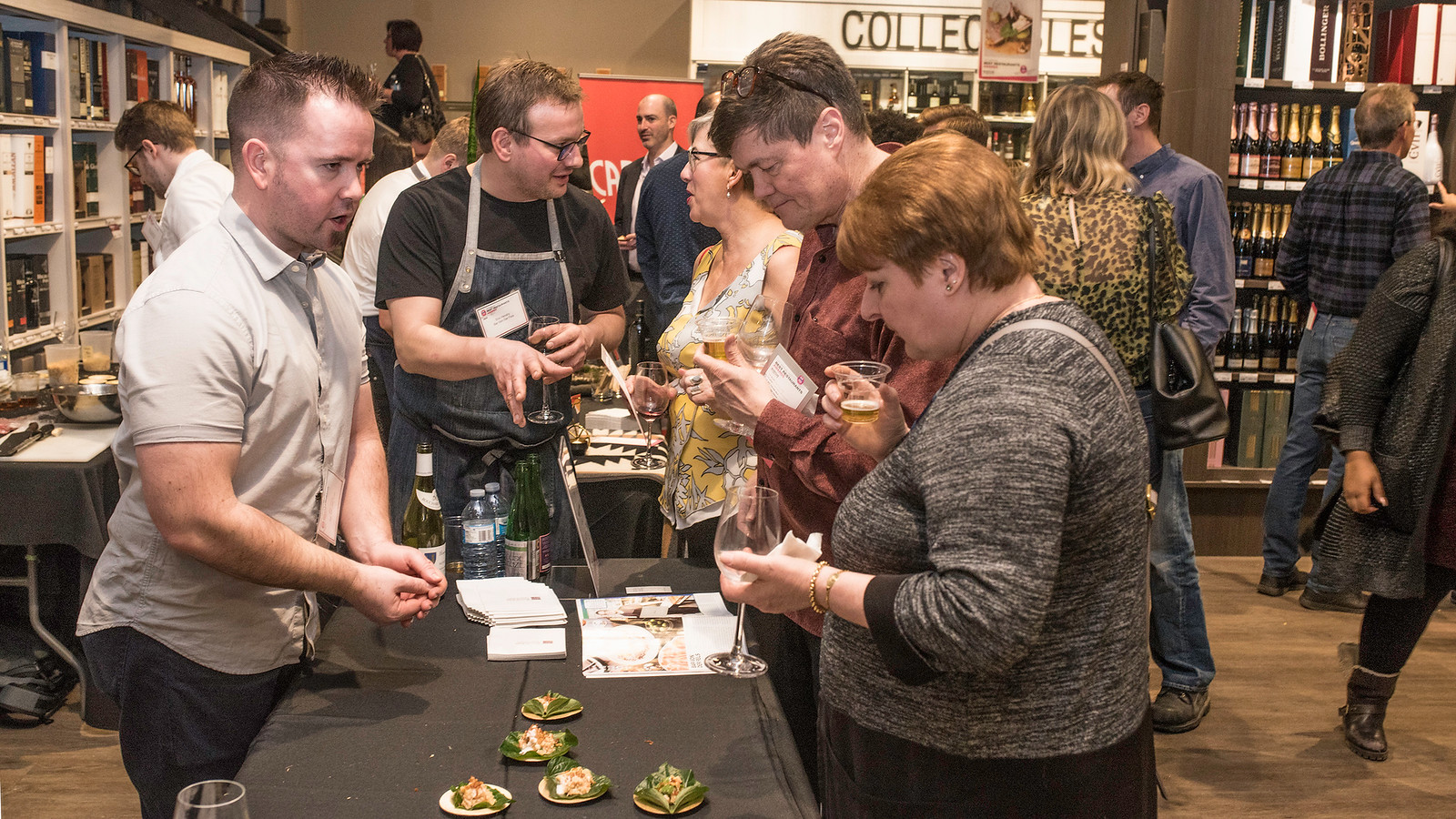 photograph by bookstrucker photography
Bar Von Der Fels served miand of prawn, which is a bite-sized snack of fresh fish wrapped in an edible leaf.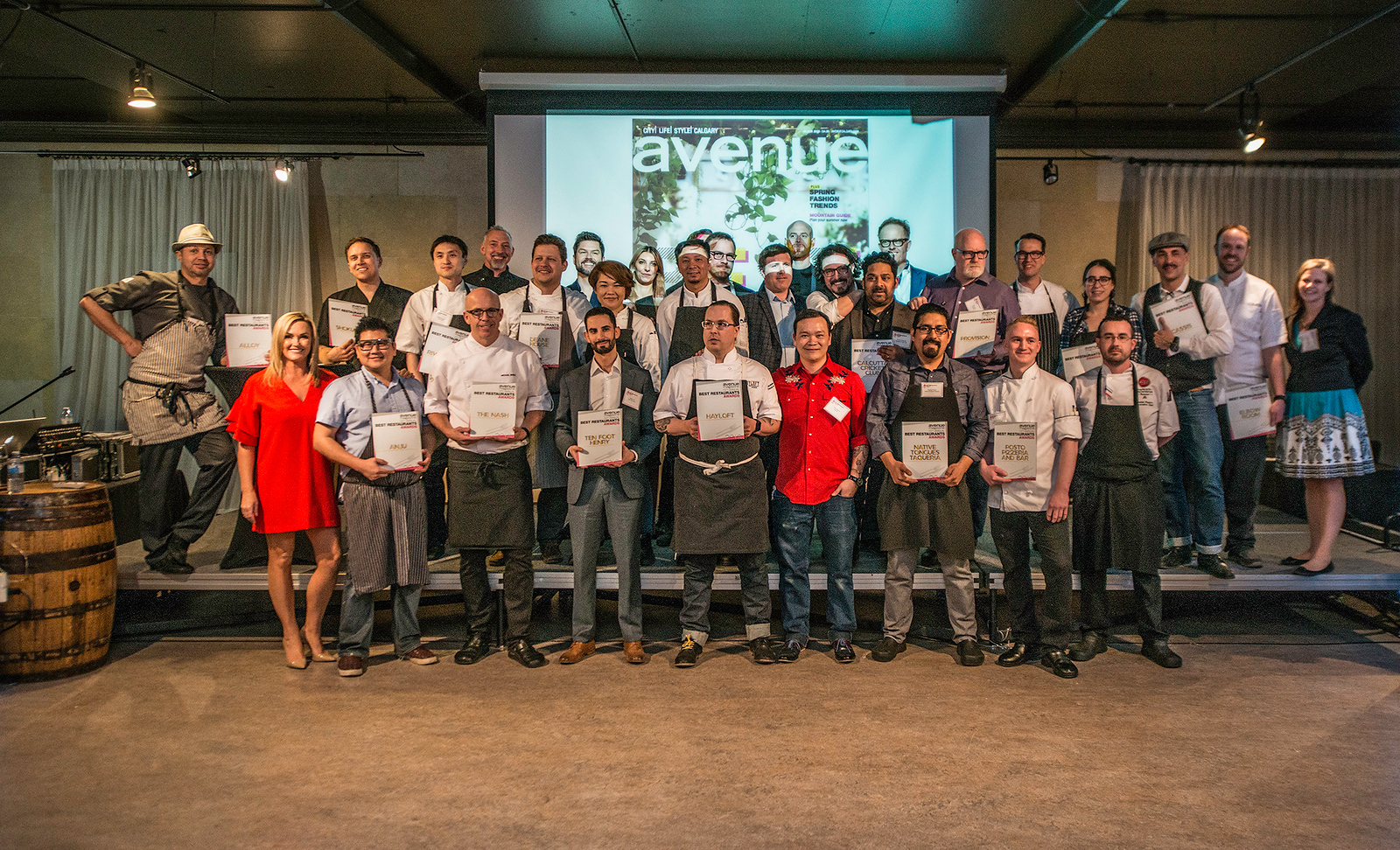 Photograph by bookstrucker photography
Before we dug into eating and drinking, we took a few moments to gather the chefs and owners of our Top 25 Restaurants on stage so that we could properly toast to them.