It's never a bad time to have some pizza, but when it's for a good cause, that's an even better reason. Organized by Calgary Meals on Wheels, this year's YYC Pizza Fest runs from September 15 to October 1, giving you plenty of time to try all the 'zas on offer.
This year, 25 restaurants in the city are participating in the annual festival, each offering a pizza creation to be judged in a friendly competition, decided by the public. Categories for 2023 include the best-rated pizza, the most sold, the most out-of-the-box and best crust. Votes can be cast on the YYC Pizza Fest website or app.
In support of Calgary Meals on Wheels, a slice of the profits from every pie will go toward making sure the stomachs of all Calgarians are filled with good, healthy food.
From Neapolitan to Greek-style crusts, and from bolognese to vindaloo flavours, there are a lot of options to try this year. Here are just some of the eye-catching offerings to consider, or you can check out the full list online.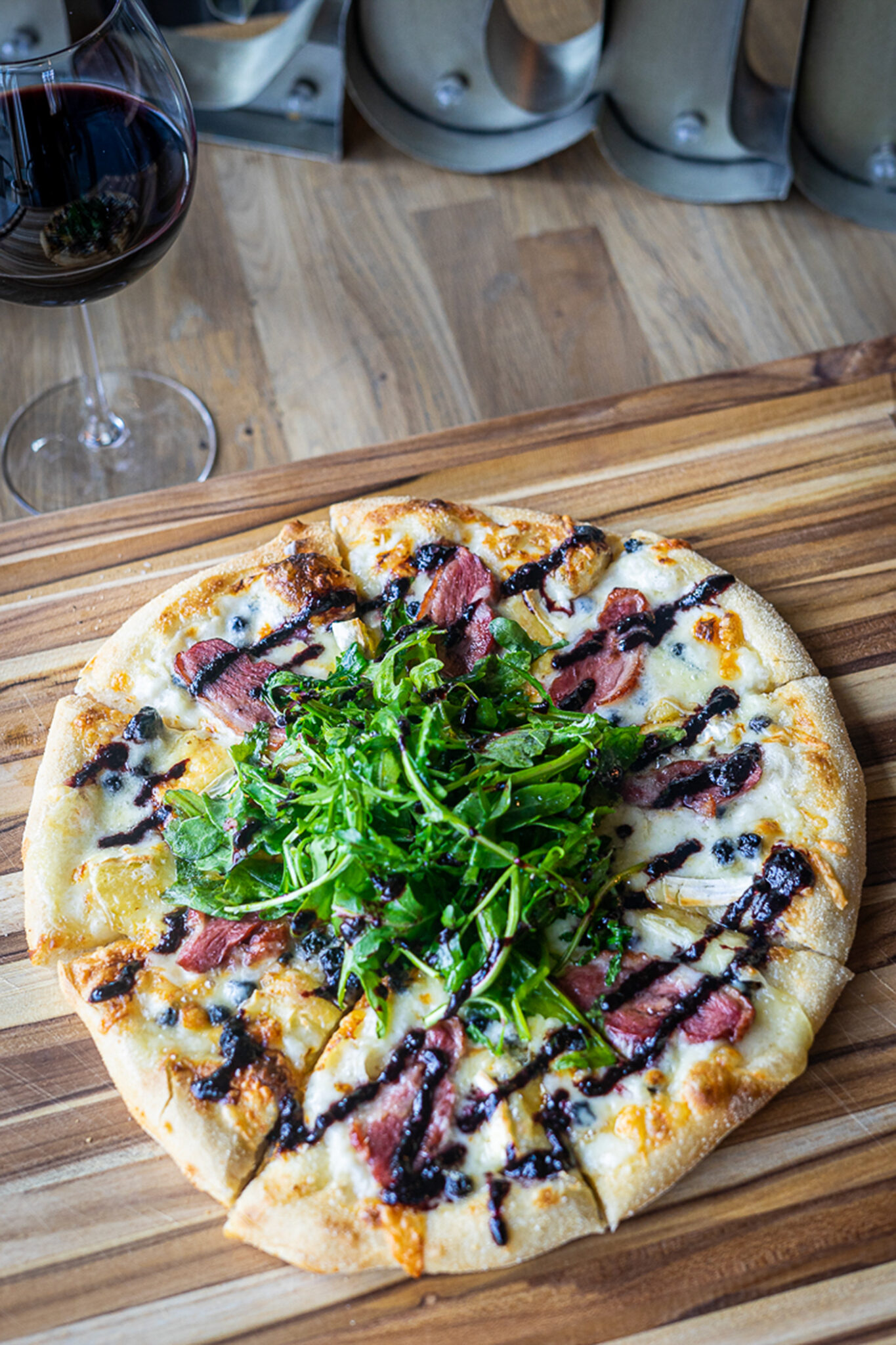 The Quack & Berry pizza is what it sounds like, but so much more — on top of a bed of white sauce sits smoked duck, brie and both dried blueberries and vinegary blueberry gastrique. A pile of arugula dressed in citrus helps cut through the richness of this pie.
Cravings Market Restaurant, 7207 Fairmont Dr. S.E., 403-252-2087; Cravings Bistro, 4, 225 8 Ave. S.E., 403-294-7498, cravingsmarketrestaurant.com
With duck confit and gooseberry chutney toppings and a dough made from spent grains, this pizza brings the classic nursery rhyme to life in pizza form. Add on melty brie, mozzarella, balsamic reduction and pistou for some tang and you've got a pizza that everyone will love.
1212 9 Ave. S.E., 403-452-4970, madis.restaurant
The Mash makes its pizza crust using spent grains left over from the beer brewing process. This pizza is an ode to Oktoberfest and the German beer-making traditions, and features mashed potato, sauerkraut, German sausage, bacon, onions and mustard drizzle to pay homage to those flavours. Grab this pizza at all the restaurant's five locations in Calgary.
Multiple locations, masheats.ca
Dessert pizza? We're in. Ollia has created a sweet treat consisting of an almond flour macaron crust, as well as cocoa, espresso and mascarpone toppings to create a unique tiramisu dessert that is both pizza and treat-za at the same time. Grab a tea while you are there to wash down this sweet slice.
810C 16 Ave. S.W., 403-457-9775, byollia.com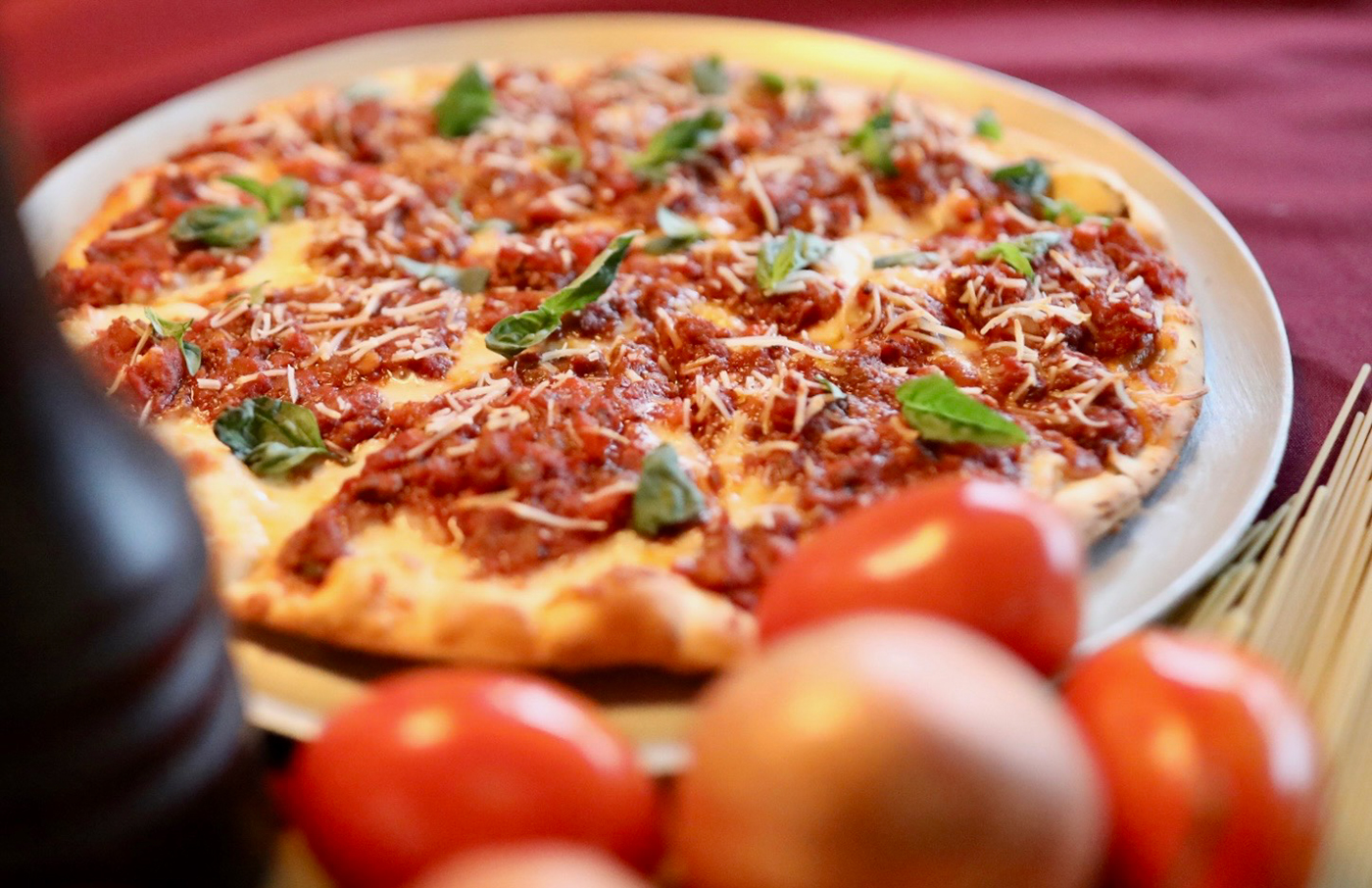 While tomato sauce on pizza is a common sight, a savoury bolognese sauce is less common (but just as welcome). With a crunchy thin crust and beef and pork sauce that's cooked slowly for hours, this pizza is the epitome of comfort food. If you're dining in, bring a bottle of wine as Pizza Bob's offers free corkage, too.
2610 Kensington Rd. S.E., 403-521-2627, pizzabobs.ca
Just like the classic Mexican breakfast dish, this pizza features beer braised chicken and salsa roja, tortilla chips for texture, lime crema, queso fresco and a fried egg to top it all off. Try it at this pizza spot tucked inside Eighty-Eight Brewing Company
Inside Eighty-Eight Brewing Company, 1070 2600 Portland St. S.E., eightyeightbrewing.ca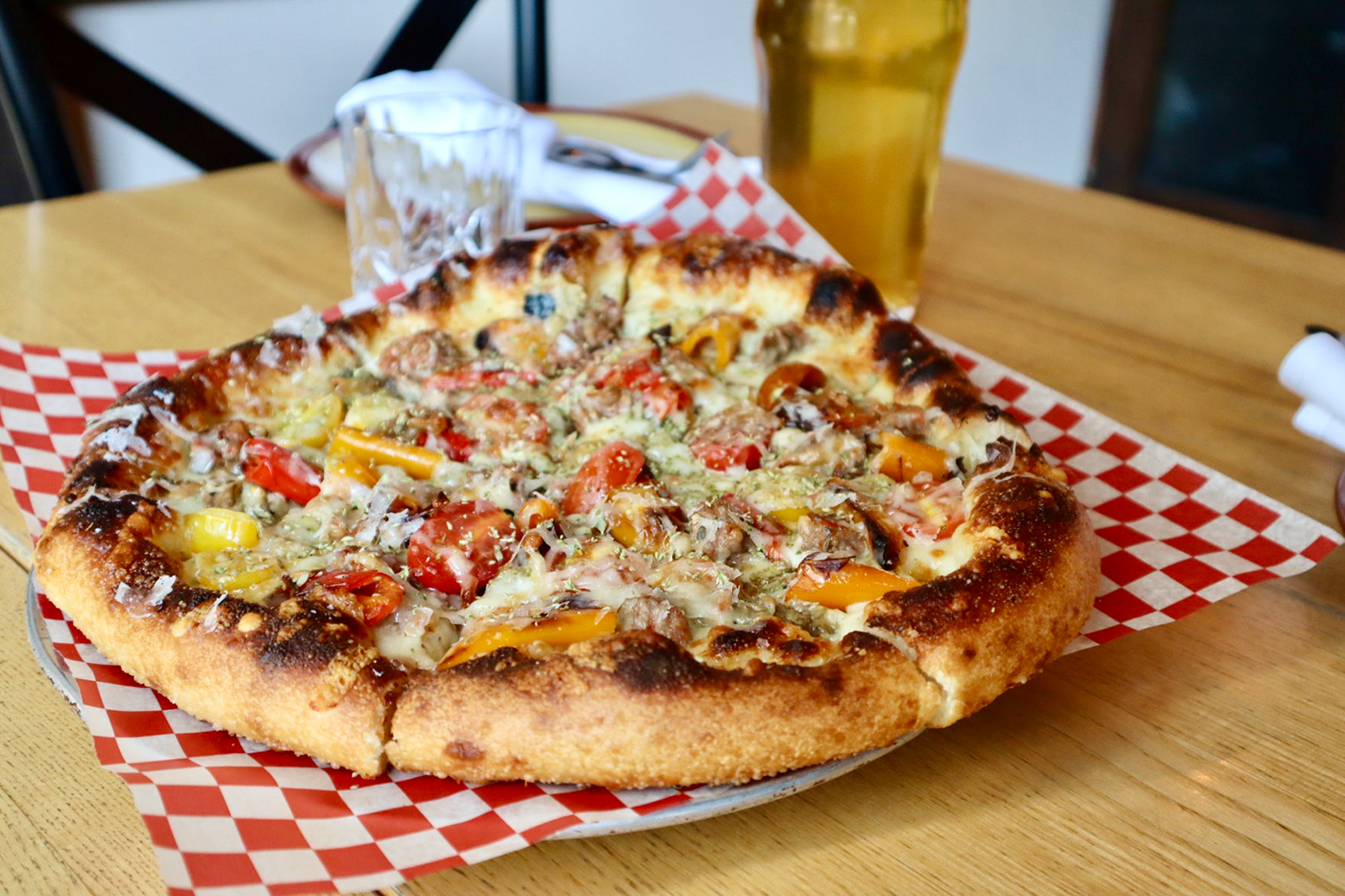 This popular Beltline restaurant already makes some special pizzas (in fact, it was voted one of Avenue's Best Pizzerias), but the team has created something extra special for YYC Pizza Fest. With made-in-house lamb sausage, eggplant, roasted peppers and oregano, this pizza brings a fun Mediterranean kick to the lineup of pies this year.
1014 8 St. S.W., 403-263-4876, posto.ca
If you have hankering for spice, PZA Parlour may be the place to go. This pizza with roasted chicken and rocket peppers is topped with panko breadcrumbs and parmesan cheese to emulate a classic chicken parm sandwich.
297 9737 Macleod Tr. S.W., 403-455-2033, pzaparlour.com
This Indian-inspired pizza delivers a spicy kick from the vindaloo sauce adorning the crust. It also features braised beef chuck, red onions and cilantro chutney to brighten everything up.
Inside Bow Valley Square, 250 6 Ave. S.W., bowvalley.theroyalexchange.ca
You can get this taste of South Africa on a pizza at both World Bier Haus locations. This pizza has boerewors ground beef (a type of sausage that's a regional specialty of South Africa), arugula, banana peppers and white onions.
601, 722 85 St. S.W.,403-455-9950; 1600 90 Ave. S.W., 403-457-4287, worldbierhaus.com