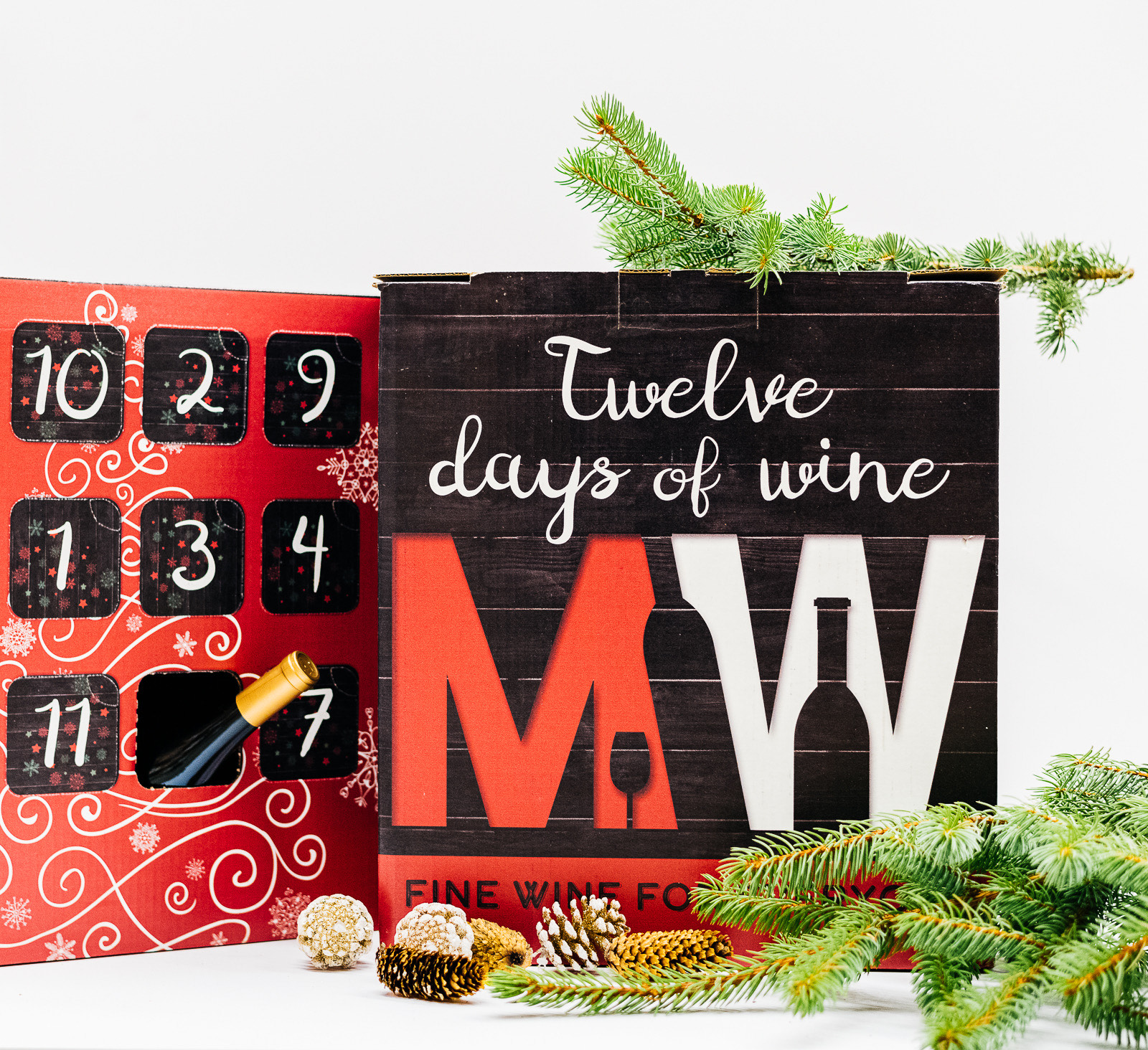 Excited about the holidays? Order an Advent calendar to help build up the excitement all December long. Savour the countdown to Christmas with chocolate, wine, whisky or candy that you open each day, or gift the experience to a loved one this year.
View this post on Instagram
Don't be surprised if you're tempted to eat all of the delicate, handmade sweets in The Chocolate Lab's Advent calendar ($58) at once. If you can hold out, relish in 25 days of gorgeous chocolates that come in flavours like mint meltaway, cereal milk chocolate crunch, mango-passionfruit caramel, egg nog, Peru origin dark chocolate with raspberry and more.
4, 21 Highfield Circle S.E., 403-455-3022, chocolatelab.ca
View this post on Instagram
Kensington Wine Market's popular whisky Advent calendar ($385) returns for a seventh year and is already selling quickly. Shoppers can expect 24 50-ml whiskies in their calendar, as well as a 100-ml whisky as a special treat on Christmas Day. Drink from the Glencairn glass that's included with purchase.
1257 Kensington Road N.W., 403-283-8000, kensingtonwinemarket.com
View this post on Instagram
Enjoy ethically sourced, gluten-free chocolate for 24 days when you buy this Advent calendar ($45) from Calgary's Kin + Pod Chocolate. Flavours like dark chocolate hazelnut and caramel milk chocolate almond are sure to please.
View this post on Instagram
Market Wines has you covered with a selection of wines to celebrate the upcoming holidays. Each Advent calendar ($239.95) comes with 12 bottles, including seven red wines, three white wines, one rosé and one bubbly. Free delivery is available.
520 77 Ave. S.E., 403-475-9463 and 4109 University Ave. N.W., 403-284-4516, marketwines.ca
View this post on Instagram
Local chocolatier Bernard Callebaut is once again offering chocolate Advent calendars ($49.95) this holiday season. The calendar includes 24 chocolate treats in flavours like white matcha, orange peel, dark Christmas spice, butter pecan and liqueur cherry.
Multiple locations, masterchocolat.com
View this post on Instagram
The Sugar Cube is making the lead up to Christmas a little bit sweeter with its candy Advent calendar that features 25 boxes of sweets ($85). The cubes feature around 75 to 100 grams of candy each and can be enjoyed on your own or shared with others. Gluten-, peanut- and dairy-free versions are available.
View this post on Instagram
Banana cream, chocolate cheesecake, gingerbread caramel, ruby raspberry — these are just a few of the 24 chocolates you can expect in Those Chocolates' Advent calendar ($51.50). Order one now for a special treat that you can look forward to each day.
Avenida Food Hall & Fresh Market, 12445 Lake Fraser Dr. S.E., thosechocolates.ca
View this post on Instagram
For this wine calendar ($279.99), Willow Park Wines & Spirits selects 12 bottles of assorted wines for you to enjoy in the days leading up to Christmas. A fun bonus is that there's a recipe and tasting notes that come with each bottle.
Willow Park Wines & Spirits, 10801 Bonaventure Dr. S.E., 403-296-1640 and 162, 200 Barclay Parade S.W., 403-262-9463, willowpark.net