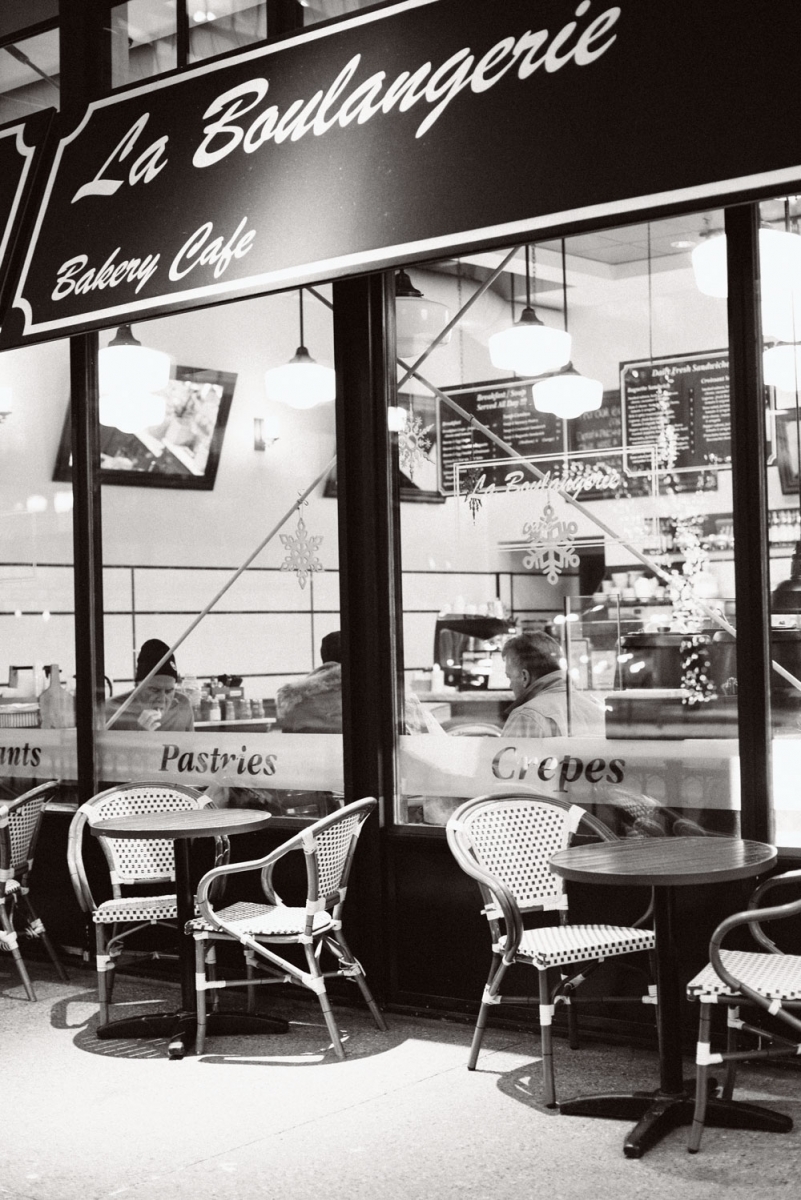 photograph by jared sych
La Boulangerie exterior.
In North America, terms for French restaurants are often used interchangeably, but, in France, there is a definite difference between a brasserie, a bistro and a bouchon. Here is a quick glossary of French eateries.
Bistro
Bistros are intimate, usually family-owned restaurants that serve traditional fare and French wine. You'll find casual menu items that also show up in brasseries, as well as tartes, braises and stews.
Bouchon
Specific to Lyon, bouchons are independent, casual dining spots that typically serve decadently high-fat items like pts, offals and roasts.
Boulangerie
A bread shop. Dedicated boulangeries usually don't dabble in pastries or cakes.
Brasserie
The name translates to "brewery," so a brasserie is a French version of a pub: beer and cider are usually served in a loud, bustling space. Typical brasserie meals include steak frites or mussels (also with frites, please!).
Caf
In France, a caf is where you go for your coffee, and perhaps a light snack or lunch in the form of a croque monsieur or a meal-sized salad.
Patisserie
A bakery specializing in cakes and sweets. This is where you'll find your eclairs, macarons and petit fours.