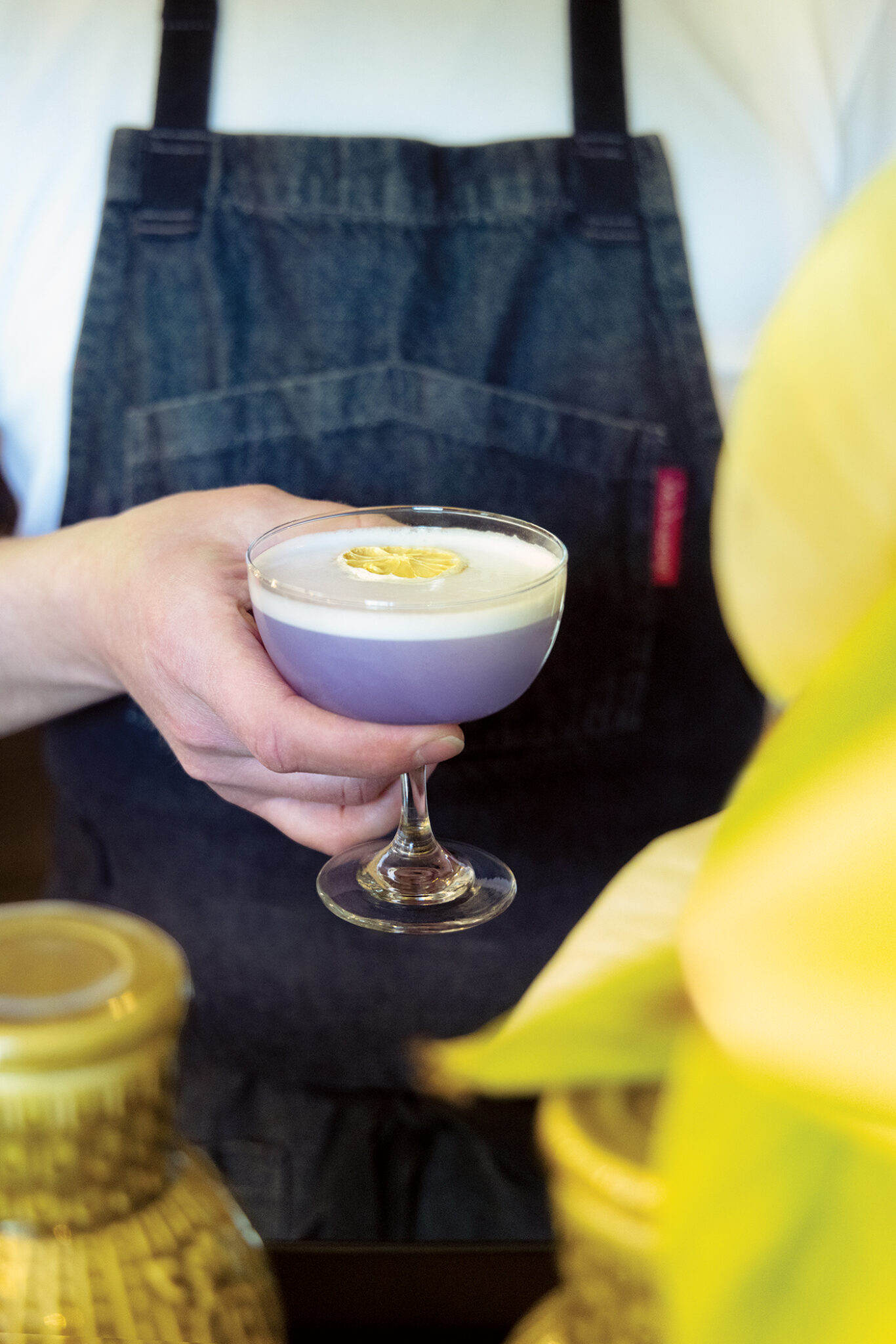 Brunch is one of those nebulous experiences that can't quite be defined — it's not breakfast and not lunch, but when done properly, it's much more than a mere in-between meal. A good brunch can mean anything from a greasy scramble to slow-braised beef cheeks served alongside impeccably poached eggs. Whatever you go for, be it sweet or savoury, paired with coffee or a cocktail, the key is that it's enjoyed leisurely, without any need to keep an eye on the clock as the hours go by. Calgarians have long had a top-notch selection of traditional brunch spots to choose from, but new trends are expanding our brunch horizons well beyond pancakes, bacon and even eggs.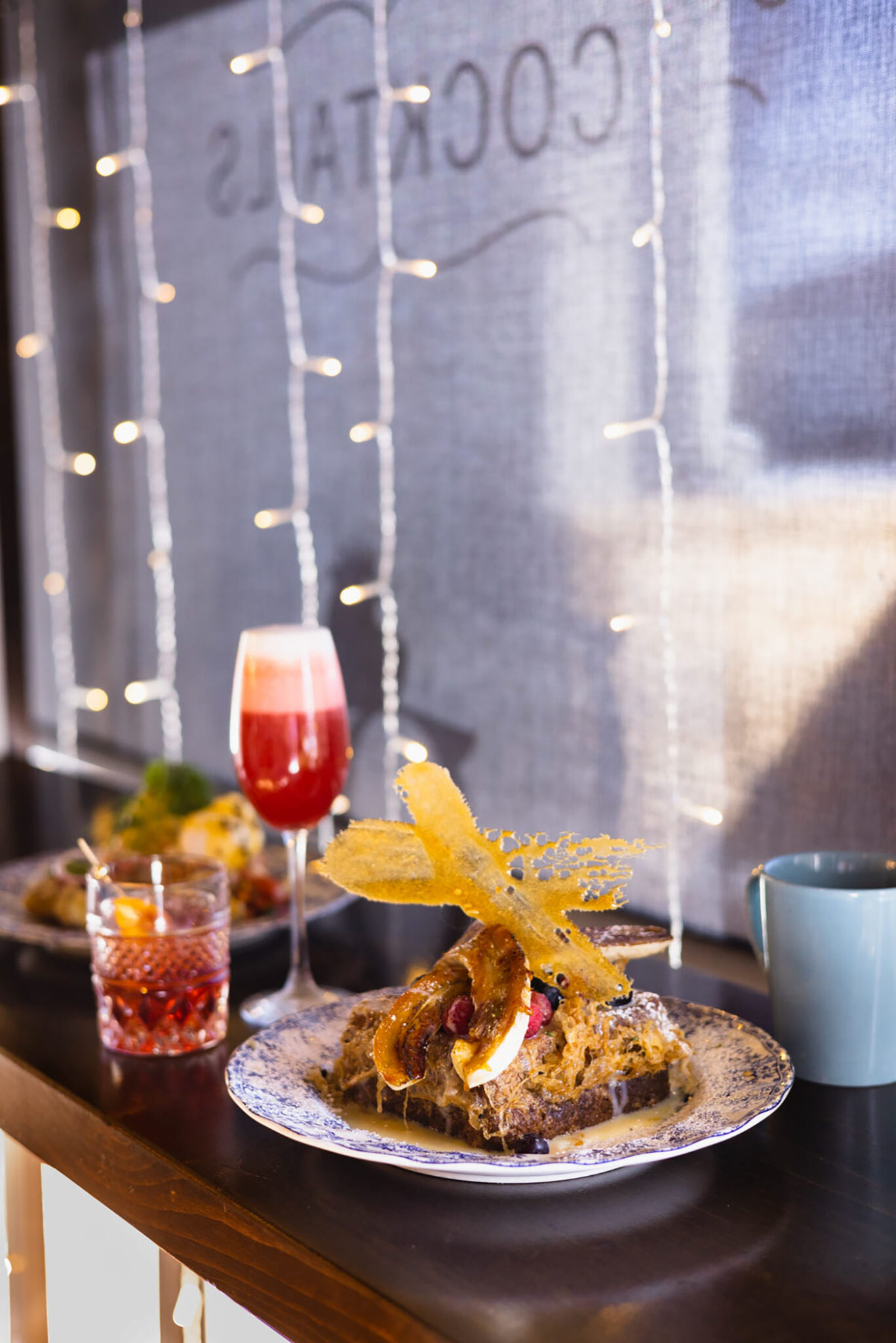 At one end of the brunch spectrum, you've got greasy spoons that sling bottomless drip coffee, eggs cooked over easy, sunny-side up or scrambled, and those little packets of jam and peanut butter. At the other, you've got opulent chef-driven spots like Queens Breakfast Cocktails, which is so dedicated to day drinking that it's right there in the restaurant's name. The combination of eggs Benny and boozy beverages isn't new, but Queens takes things beyond the typical breakfast cocktails and gives brunchers the option to imbibe with something more complex alongside a morning or mid-afternoon meal.
The beverages at Queens skew towards the lighter side of the cocktail scale, with twists on the mimosa (including Campari and raspberry versions) and other options that make good use of sparkling wine, such as the Kiss Kiss Bang Bang, which also stars raspberry-infused vodka, lychee liqueur and rose tea syrup. And while drinking is encouraged, it's not required, with Fratello drip coffee and espresso on offer for caffeine devotees.
Brunch at Queens isn't just about the fancy cocktails, either: the elegance is carried through in chef and co-owner Jenny Chan's dishes. This is the same chef and team behind the popular Vero Bistro Moderne, and Chan's specialty at both restaurants is European cuisine, which she expresses at Queens in the form of rich croque sandwiches, croissant Benedicts and a mushroom fricassee skillet. We'll drink to that.
3927 Edmonton Tr., 403-764-0878, queensyyc.ca
Looking for more boozy brunch choices? Try Soleil Bistro & Bar (612 5 St. S.E., 403-764-5227, soleilyyc.com) for another elegant European-style option; The Beltliner (243 12 Ave. S.W., 587-955-1555, thebeltliner.com) for cocktails alongside classic diner fare; or Craft Beer Market (345 10 Ave. S.W., 403-514-2337; and Southcentre Mall, 403-216-2337; craftbeermarket.ca) for hearty portions that can be paired with a wide selection of beers, including a brewski version of the traditional mimosa.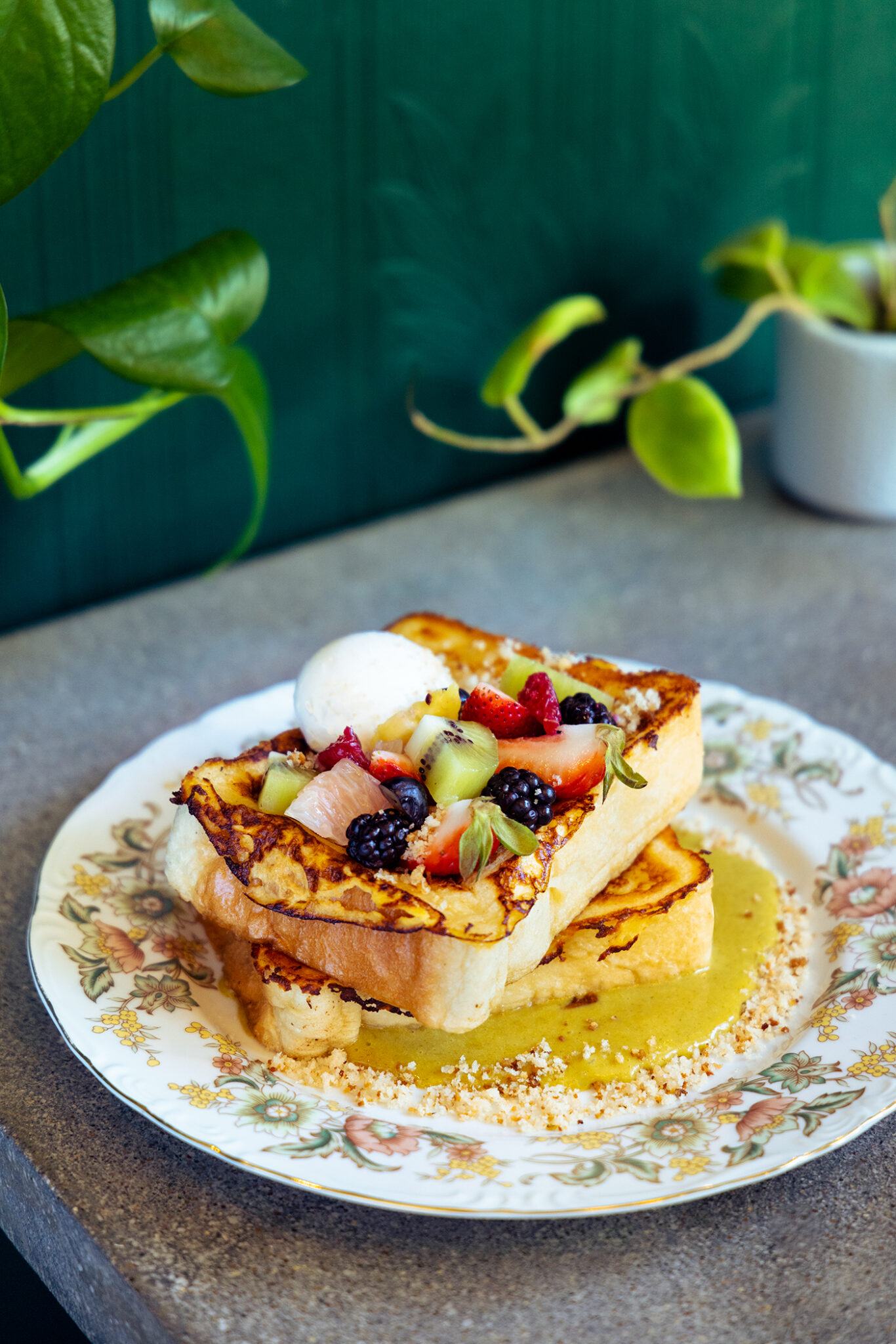 All too often in Canada, we categorize dishes as being breakfast- or brunch-worthy through a Westernized lens —but there's a wide range of morning-appropriate food that goes beyond North American blue-plate specials. Maven, the newest restaurant from the group that operates both Brekkie and Sammie Cafe, takes the concept of Western-style brunch and adds in some global references inspired by the life story of executive chef Mish Lee Hobbs. Her parents' roots are in Singapore and Germany, and she spent much of her childhood living in Europe, all of which influenced her palate. Hobbs knew she wanted to include Singapore-style congee on her menu, as well as French toast dressed with house-made kaya jam (a sweet coconut spread), pork schnitzel with mustard dill sauce and a forbidden rice panna cotta that stands in for a yogurt parfait. Everything is served on mismatched vintage dishes (some leftover from co-owner Percilla Gutscher's wedding) to drive home that feeling of history and personal storytelling.
Also on the menu, you'll find a mushroom eggs Benedict on bannock instead of an English muffin and balls of fry bread served with a generous bowl of soft whipped cream. To further create an air of the unexpected, the back quarter of the restaurant is home to the Plant It Modern plant shop, and the main dining room is decorated with shelves full of greenery. Spot a plant you like? Just add it to your brunch bill and take it home.
1006 17 Ave. S.W., 403-457-7898, @maven_yyc
Plenty of other restaurants are expanding the definition of brunch. Namo (824 Edmonton Tr., 403-475-7010, namocafebistro.com) has a menu full of brunch bowls topped with ingredients like kimchee and five-spice duck; Park by Sidewalk Citizen (340 13 Ave. S.W., 403-263-2999, sidewalkcitizenbakery.com) dishes up shakshuka with smoked beans and labneh with tomato and sourdough bread; and The Coup (924 17 Ave. S.W., 403-541-1041, thecoup.ca) offers a vegetarian weekend brunch that includes a vegan Benedict.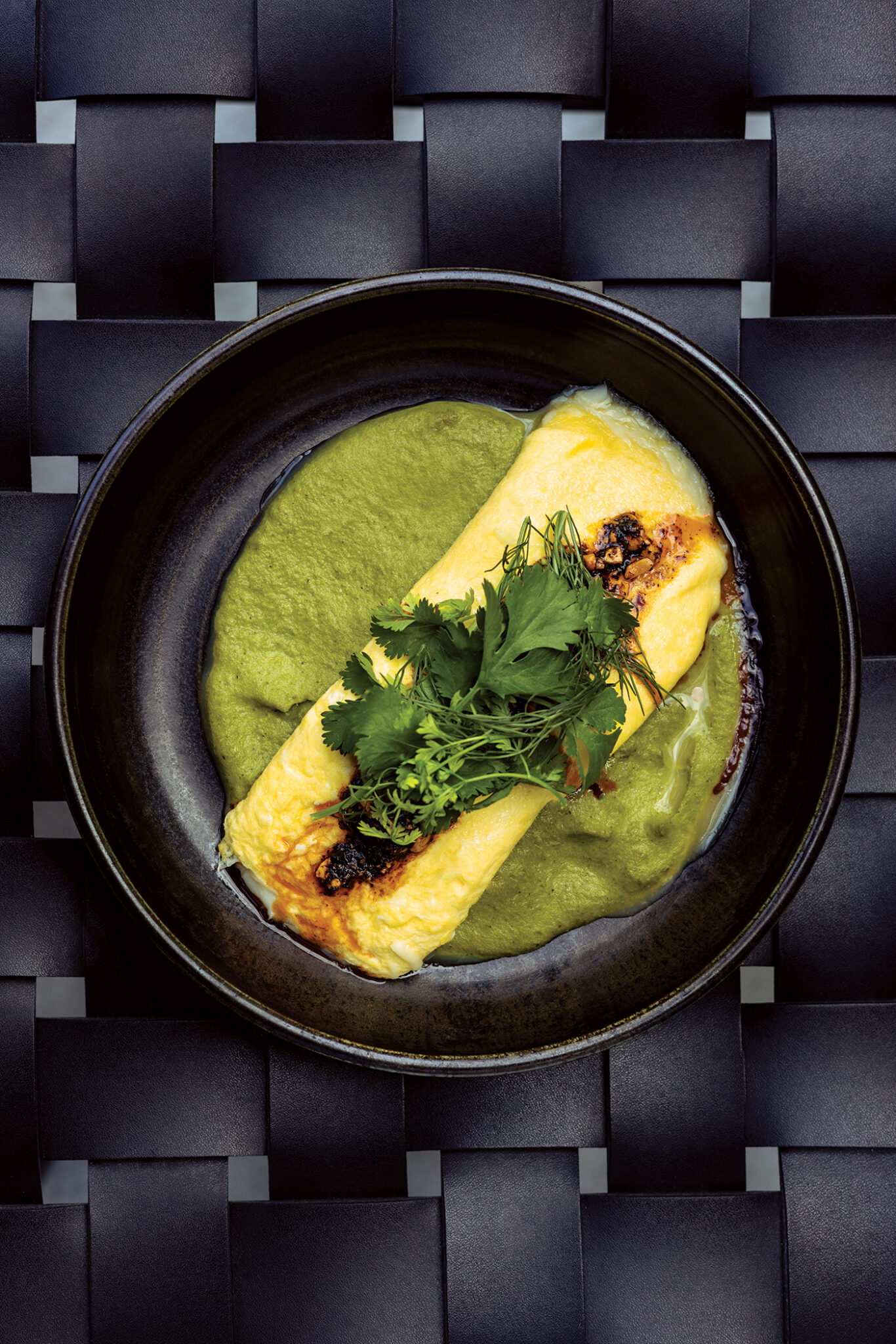 Hotel restaurants almost always offer daily breakfast and weekend brunch for guests, but more and more, properties are working to develop restaurants that entice diners who aren't staying the night. Soggy self-serve waffles and cubes of cantaloupe aren't going to cut it at a destination restaurant.
Such is the case at Fonda Fora, Thank You Hospitality's Mexican restaurant on the main floor of the boutique Westley Hotel. Spacious and bright, the dining room is ideal for daytime meals and chef Rafael Castillo has created a breakfast/brunch menu in line with the Yucatan-inspired fare he cooks up at lunch and dinner. The breakfast/brunch menu is available on weekday mornings and until 2 p.m. on weekends, with the kitchen offering utilitarian standards — including bacon and eggs, a yogurt parfait and a breakfast sandwich with eggs, bacon, cheese and guacomole on a Martin's potato bun — for diners who want the basics. The stars of the show, though, are the ultra-colourful Mexican dishes that incorporate the restaurant's signature house-made salsas.
A three-egg omelette is served atop creamy poblano salsa verde and finished with salsa macha and fresh herbs, while the huevos rancheros makes use of salsa roja. Even the avocado toast has some extra zing thanks to the addition of salsa macha verde. And since a hotel needs to be on top of its coffee game, Fonda Fora brews local favourite Monogram, to start your morning (or afternoon) off right.
630 4 Ave. S.W., 403-764-6260, fondafora.com
There are several hotel brunches that are worth getting out of bed for, even if you're sleeping in your own. The Hyatt Regency's new chef Alexander Schäfer is overseeing the famous Sunday roast brunch at in-house Thomsons Kitchen & Bar (700 Centre St. S.E., 403-537-4449, thomsonskitchenbar.ca); the weekend brunch buffet at Hotel Arts' Yellow Door Bistro (119 12 Ave. S.W., 403-206-9585, yellowdoorbistro.ca) remains a favourite; and in the Alt Hotel, Chix Eggshop (624 6 Ave. S.E., chixeggshop.com) serves up tasty breakfast sandwiches from the same team behind Charcut Roast House.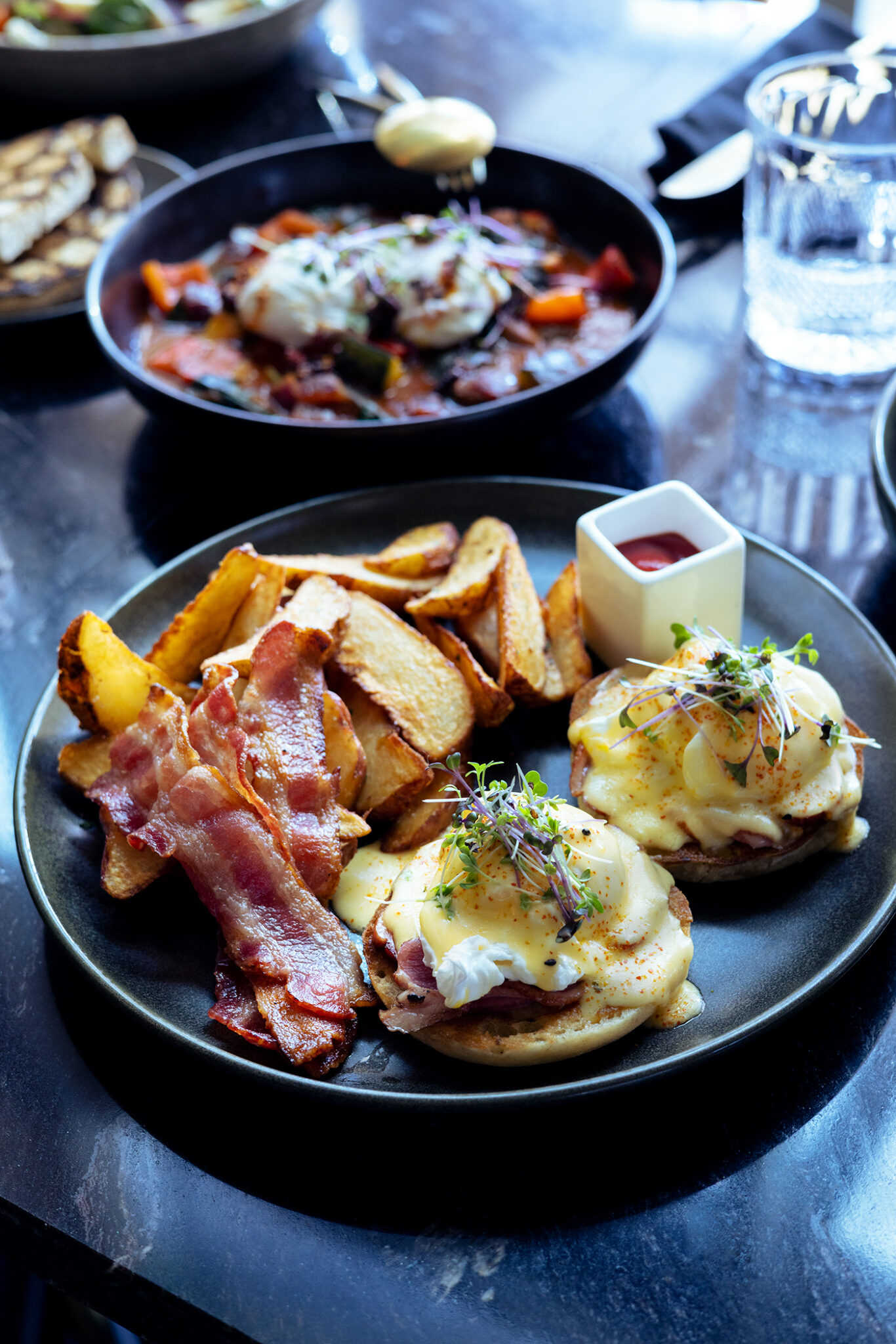 Anthony Bourdain quite famously loathed restaurant brunch — and argued that most serious chefs don't want to cook it. But some of Calgary's top dinner restaurants are pulling off some impressive feats before noon. The beauty of eating brunch at a dinner hot spot is that it's generally less expensive than going for an evening meal and reservations are often a possibility, allowing brunchers to avoid the lineups and waiting apps typical of popular brunch-only restaurants.
At buzzy Orchard Restaurant, brunch includes some of the always-meticulous chef Jenny Kang's greatest dinner hits. (Just because you're there early doesn't mean you have to miss out on the cheese-stuffed garlic bread or crispy rice-crusted tiger prawns.) You'll also find egg-specific dishes like Kang's take on shakshuka and a sumptuous eggs Benedict topped with a choice of smoked duck breast, maple-salmon gravlax or spinach and mushrooms. And the luxurious setting — an oasis of fresh plants and sparkling chandeliers that twinkle at night — works equally well for a relaxing, hours-long brunch.
Orchard's brunch is available on weekends from 11 a.m. to 2 p.m., taking it right into the restaurant's happy hour (2 to 5 p.m.), which is ideal if you want a few more daytime cocktails to lead into the evening — or a nap.
134, 620 10 Ave. S.W., 403-243-2392 orchardyyc.com
Among other dinner spots that are just as magical in the daytime is Deane House (806 9 Ave. S.E., 403-264-0595, deanehouse.com), which offers one of the most polished brunches in town — executive chef Jason Barton-Browne's braised bison pierogi gratin has become a new house favourite. After a pandemic hiatus, Pigeonhole (306 17 Ave. S.W., 403-452-4694, pigeonholeyyc.ca) brought back its brunch earlier this year, featuring impossibly fluffy souffle pancakes. And for a brunch with plenty of vegetarian options, Donna Mac (1002 9 St. S.W., 403-719-3622, donnamacyyc.ca) has an inventive menu with dishes that complement its dinner fare, like Turkish eggs with spiced yogurt. Note that most restaurants that don't exclusively serve brunch only offer it on weekends.
Spread It Out
The backbone of Calgary's brunch culture has long been the nouveau diners that constantly have lines snaking out the doors. Since there are only so many brunch-able hours in a day, opening new locations has been key for getting Bennys and pancakes to the people.
OEB Breakfast Co. started off in a tiny space on Edmonton Trail, but its irresistible breakfast poutines and farm-fresh ingredients have turned the brand into a small empire, with four locations in Calgary (the newest is in the University District), as well as franchises in Edmonton, B.C., Saskatchewan and even Arizona, with more to come.
The Bro'Kin Yolk, which has three suburban Calgary locations, has launched Bro's To Go, a breakfast sandwich concept that currently has one location in Brentwood and another opening soon in the Beltline (with potential franchises on the way).
Diner Deluxe has a new location in Kelowna and another in Marda Loop coming soon.
Red's Diner is now present in almost every quadrant of the city, with the newest of its four locations on 58th Avenue S.W.
[Note: This story has been updated from its original version to reflect that Diner Deluxe's Marda Loop location is coming soon.]