'Tis the season for summer grilling, and Tubby Dog has thought of everything with its new Tubby On The Go kits.
The kits, which launched in May, come with everything you need to grill up a hot dog feast. Inside you'll find two signature Tubby Dog products: a four-pack of The Ukey, Tubby Dog's Ukrainian sausages made from a family recipe, and a jar of the restaurant's house made mustard. There's also a four-pack of buns, two cans of Annex Ale's Idle Hands Italian pilsner, four Twinkies, tongs, napkins and utensils.
As for the grilling part, Tubby Dog has taken care of that too by including a one-time use, biodegradable CasusGrill. Made out of materials like lava stone, cardboard, bamboo charcoal briquettes and natural bamboo, the eco-friendly grill is easy to assemble, portable and just plain ol' fun to experience. So whether you don't own a grill yourself or want to do your grilling away from home for a picnic, you're covered.
The $50 kits are offered in reusable totes, though you can also opt for a bright red gift box for $10.
To get your hands on one of the kits for a fun summer grilling experience, email tubbydog@shaw.ca or send a DM on Instagram at @tubbydog.
103, 1022 17 Ave. S.W., 403-244-0694, tubbydog.com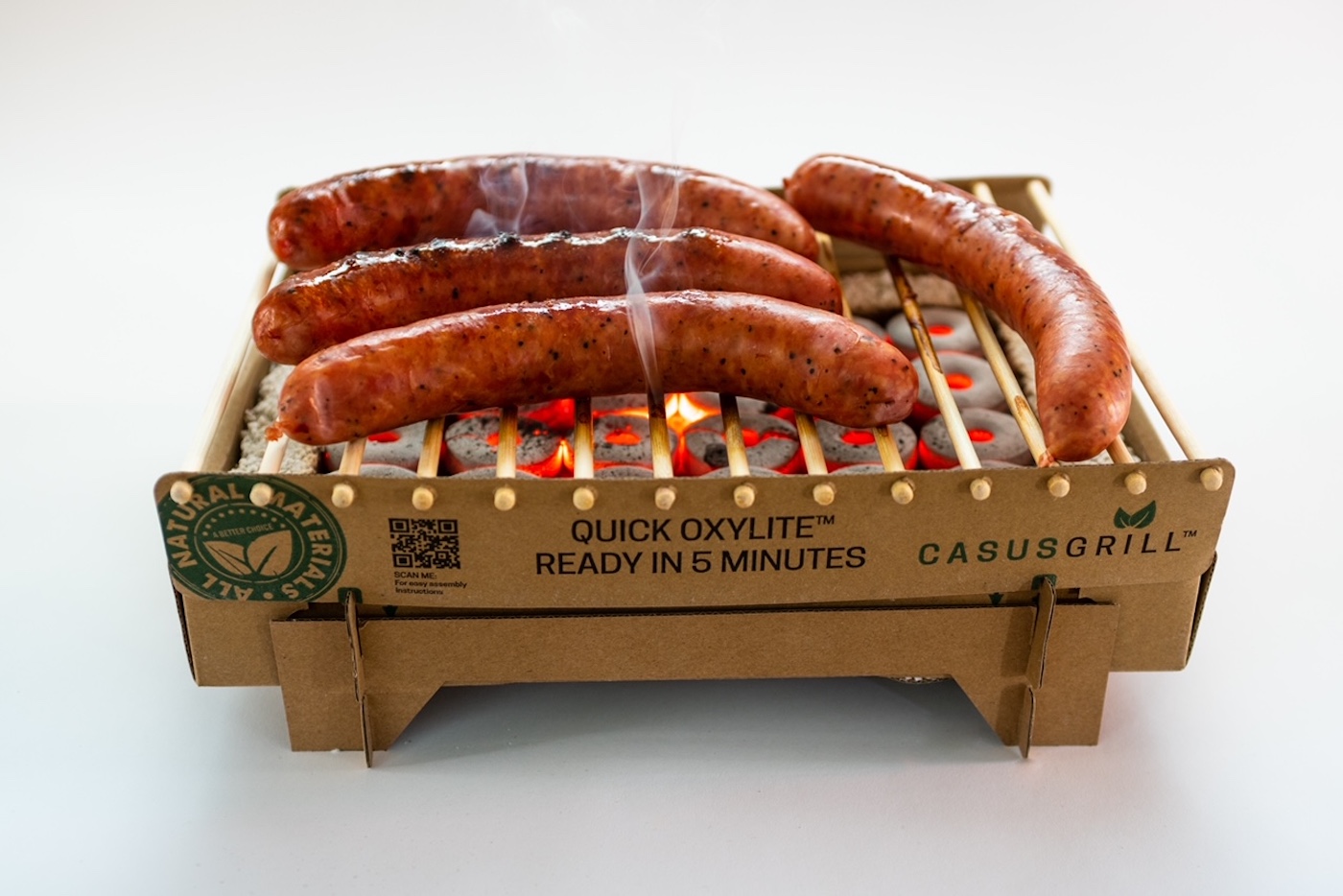 Avenue's writers and editors are occasionally invited to experience dining or adventure experiences as a guest, including some of the experiences in this story. Neither complimentary experiences nor advertising are required for coverage in Avenue. Neither companies that advertise nor those that provide other incentives are promised editorial coverage, nor do they have the opportunity to review or approve stories before publication.