In France, restaurants tend to adhere to the cuisine of only their area. In Calgary, however, French restaurant menus typically include a range of dishes from different regions and feature a variety of styles all in the same space, allowing you to do a culinary Tour de France of your own choosing.
Avec Bistro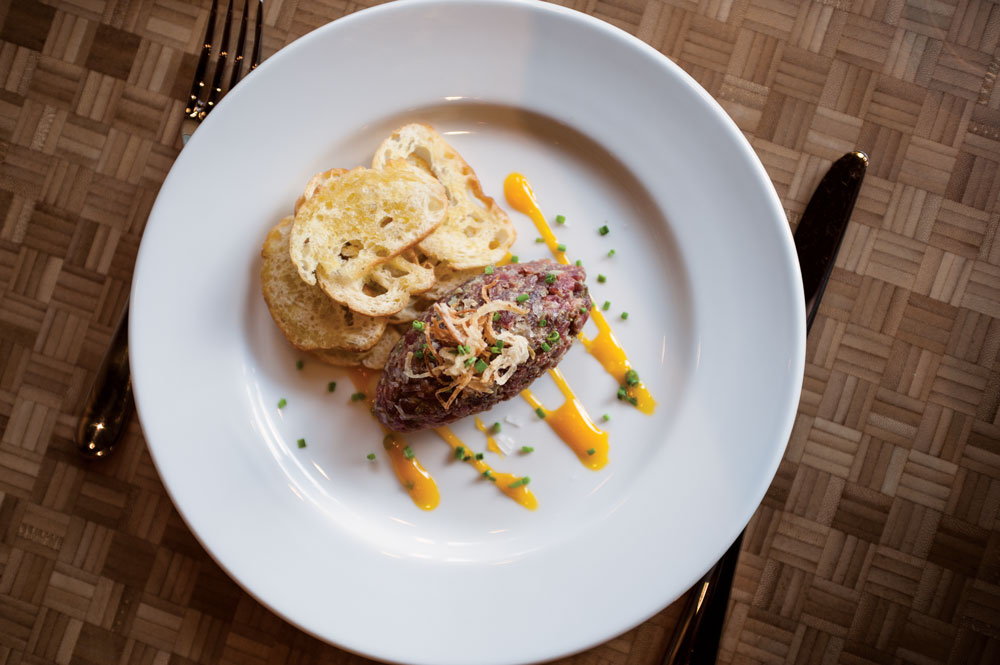 photograph by jared sych
Bison tartare at Avec Bistro.
Avec's chef is classically trained in Paris, but this little bistro offers a slightly more contemporary and localized take on the French classics. Foie gras torchon, frog legs and peasant cheeses all make menu appearances alongside tweaked French specialties like bison tartare and a uniquely vegetarian French onion soup.
550 11 Ave. S.W., 587-352-0964, avecbistro.com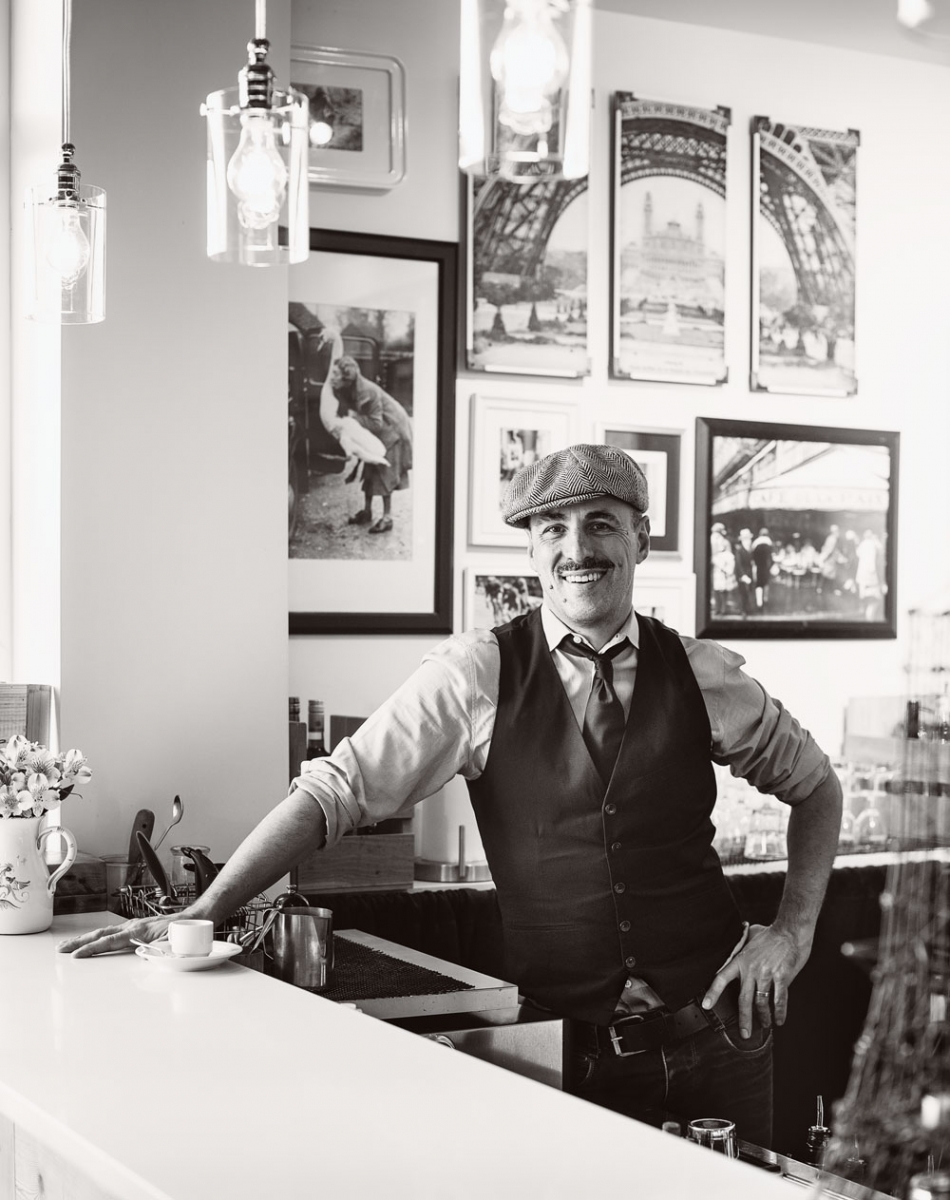 photograph by jared sych
Cassis Bistro owner Gilles Brassart.
This cozy bistro specializes in the southern French dishes that owner-operator Gilles Brassart grew up with in Aix-en-Provence. Chef Stephanie Bayer even travelled to France to visit with Brassart's mother, who helped her perfect secret family recipes like soupe au pistou Provencale (vegetable soup from Provence).
2505 17 Ave. S.W., 403-262-0036, thecassisbistro.ca
Eclair de Lune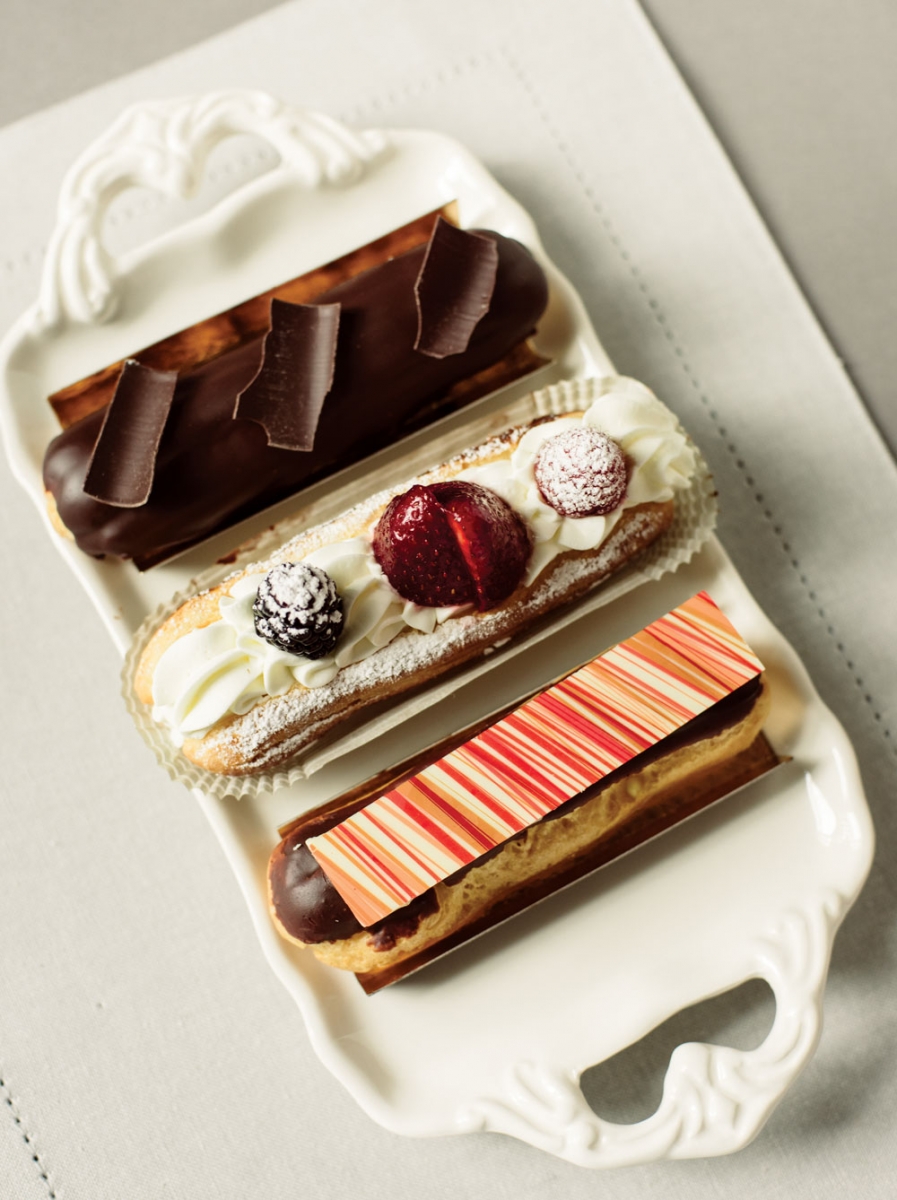 photograph by jared sych
Eclairs from Eclair de Lune.
Tucked away in a northwest strip mall, Eclair de Lune doesn't look like much from the outside, but it offers a number of spectacularly authentic French pastries. The eclairs and petit fours are appropriately fussy, and the bakery counter also features quiches and savoury croissants for takeout or to lunch on in the adjoining cafe.
1049 40 Ave. N.W., 403-398-8803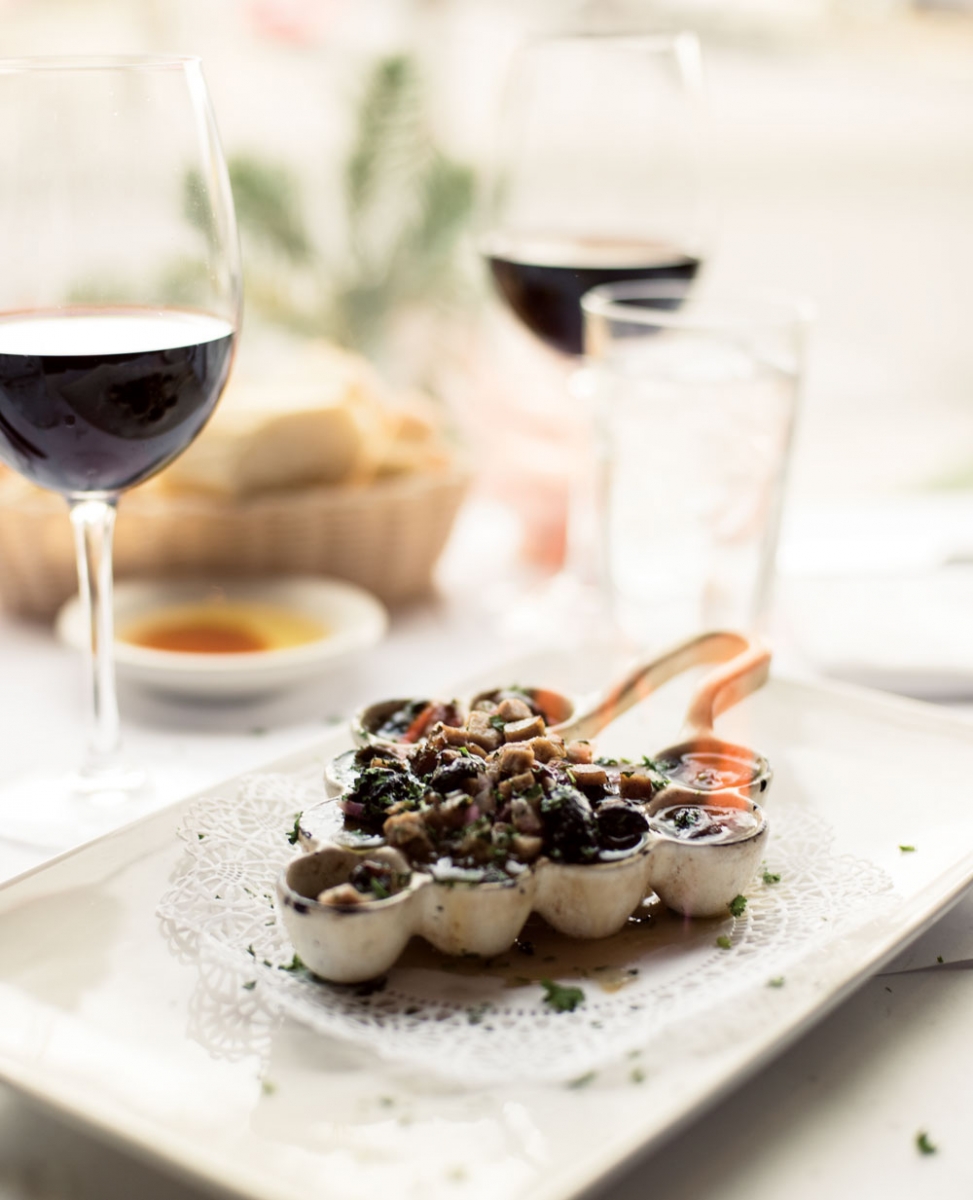 photograph by jared sych
Escargots at Fleur de Sel Brasserie.
A 4th Street S.W. fixture since 1998, Fleur de Sel's menu spans the highlights of the entirety of French cuisine, including an authentic cassoulet, Alsatian choucroute, cognac flambed steak au poivre and escargots pineau. The casual decor and neighbourhood feel has rightly earned Fleur de Sel a solid group of regulars.
2015 4 St. S.W., 403-228-9764, fleurdeselbrasserie.com
La Boulangerie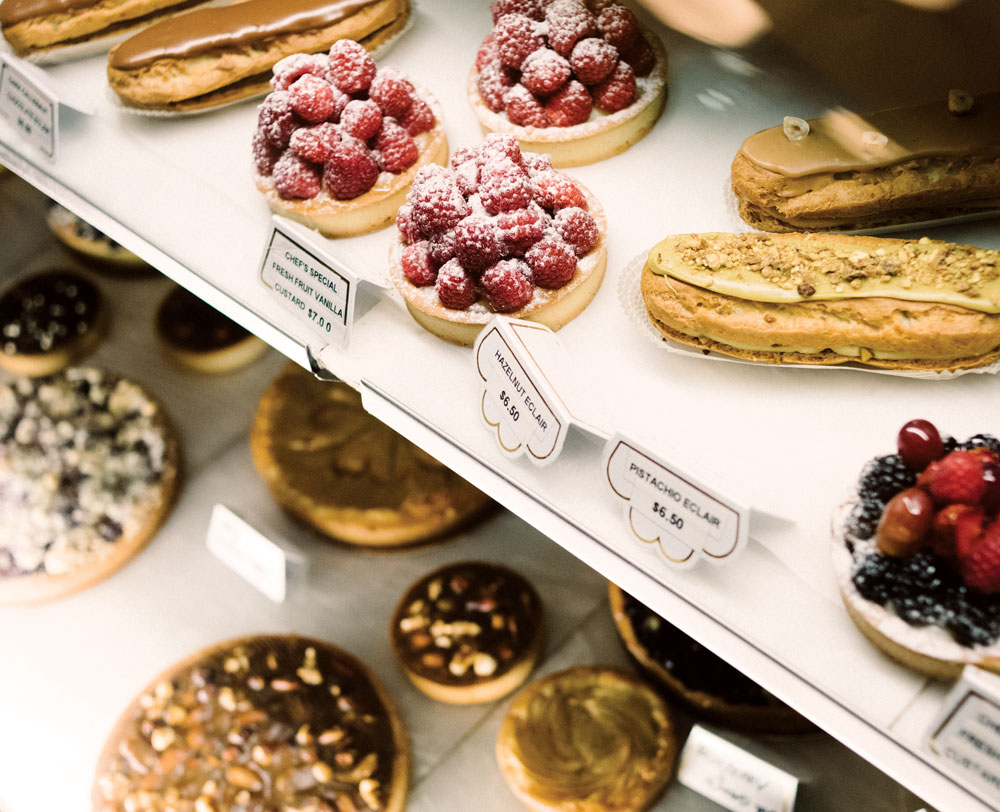 photograph by jared sych
Pastry display at La Boulangerie.
More than just a French bread shop, La Boulangerie's all-butter pastries (think kouign-amann, cannels, tarts, eclairs, profiteroles and macarons) are among the best in the city. The shop serves lunchtime meals, too: sandwiches on fresh-baked baguettes and croissants, plus tasty crepes, soups and stews.
2435 4 St. S.W., 403-984-9294
La Chaumiere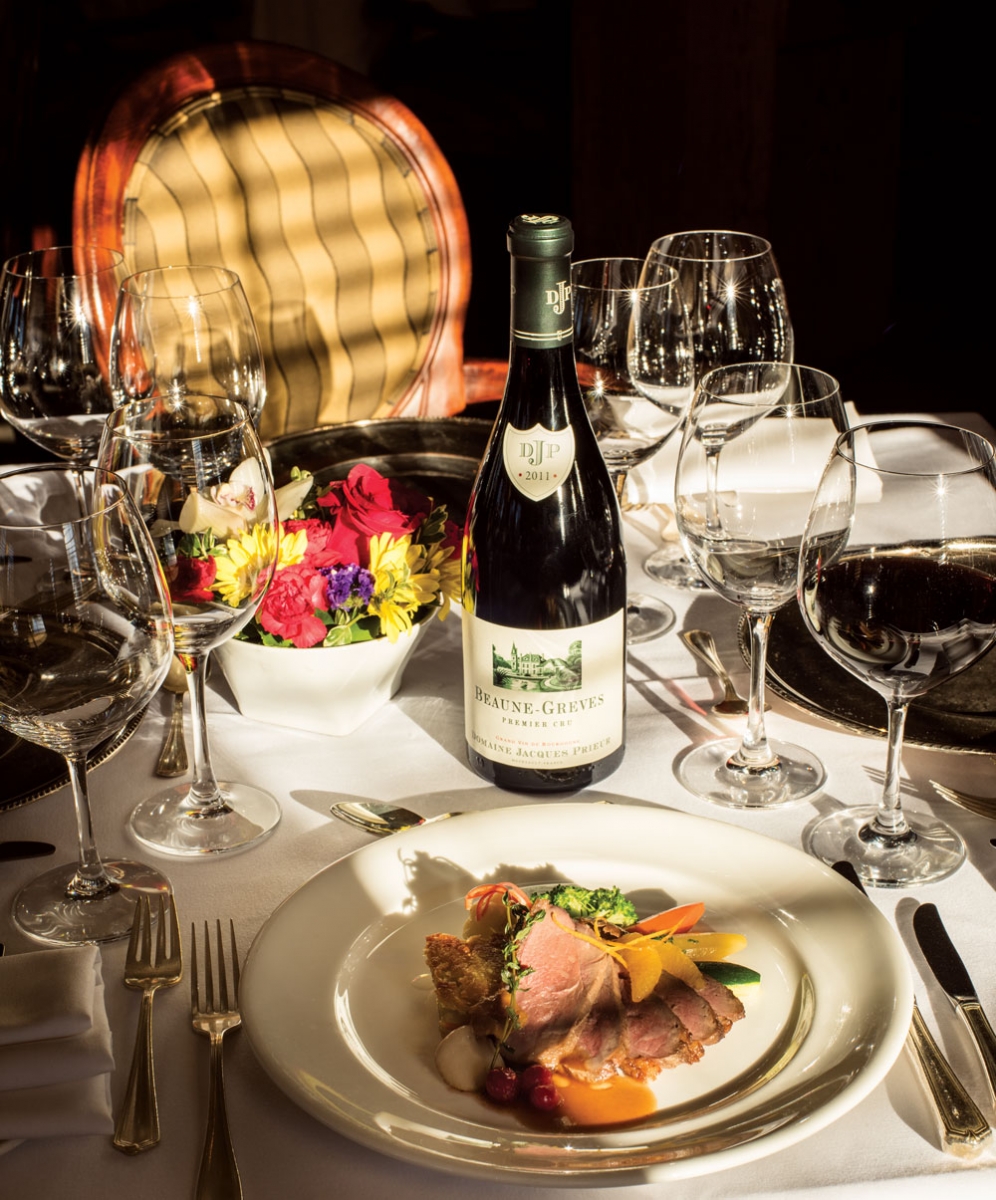 photograph by jared sych
Roasted Noble Farm duck breast at La Chaumiere.
The grande dame of Calgary's fine-dining scene, La Chaumiere has stood on 17th Avenue S.W. for decades and remains the place to go for fancy old-school French dining. The menu is full of tartares, sweetbreads, duck and souffles for a classic white-tablecloth French culinary experience.
139 17 Ave. S.W., 403-228-5690, lachaumiere.ca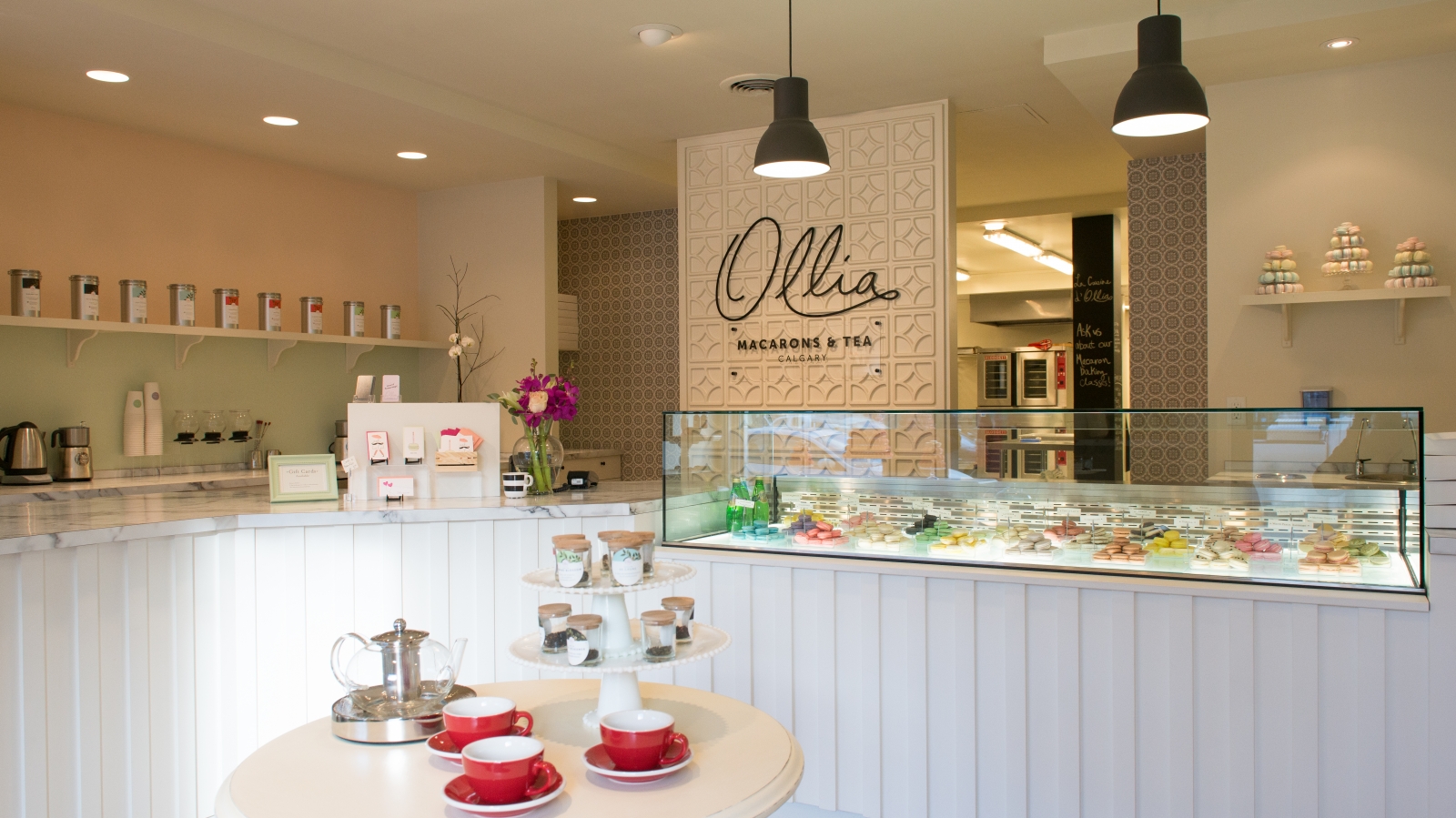 photograph courtesy of ollia macarons and tea
Inside Ollia Macarons and Tea.
Ollia's focus is firmly on the much-celebrated macaron. Co-owner David Rousseau is from Brittany, the birthplace of salted caramel, which is one of Ollia's most popular fillings. All the macarons are made with traditional French techniques, which die-hards can learn themselves at one of Ollia's baking classes.
810C 16 Ave. S.W., 403-457-9775, byollia.com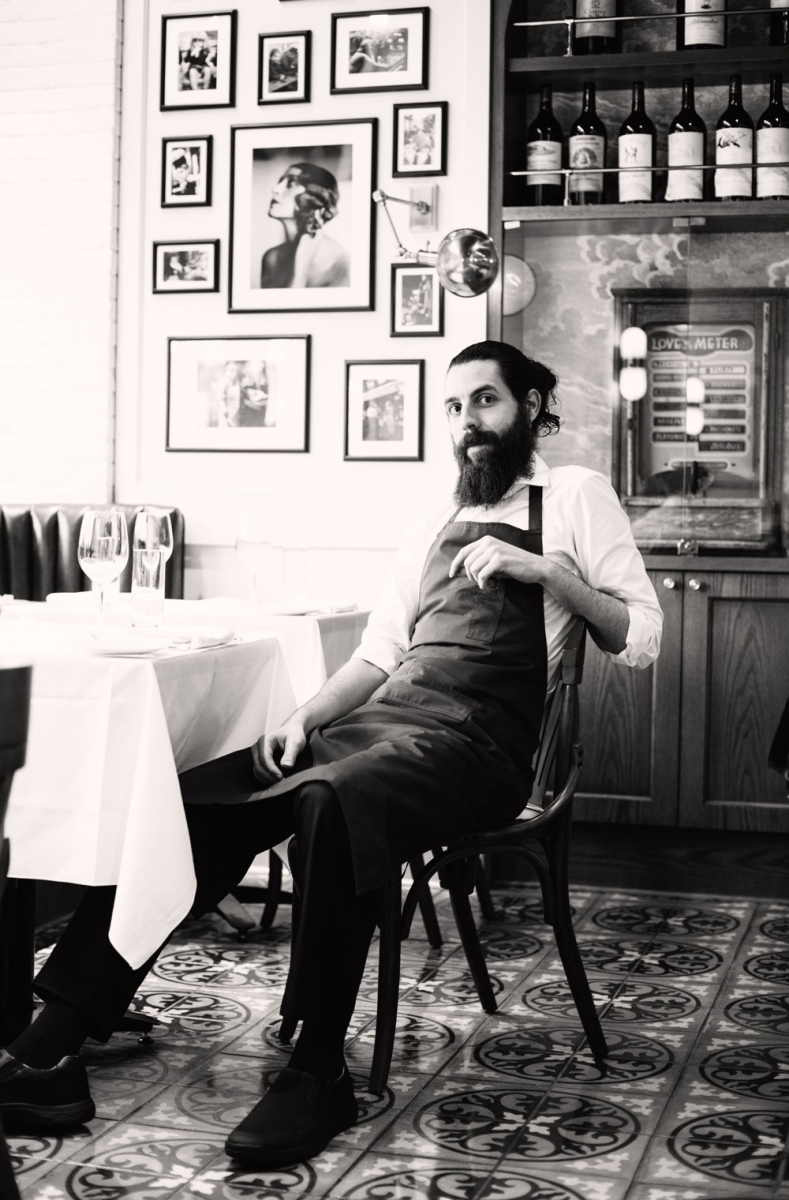 photograph by jared sych
Royale bartender Mitch Vernaroli.
Though his native Brittany is near to chef Dominique Moussu's heart, the lively Royale Brasserie touches on a range of French cuisines. The kitchen aims for substance over style with classic menu items such as baked mussels (as well as steamed moules frites), rabbit terrine, and a beautiful cte de boeuf for two.
730 17 Ave. S.W., 403-475-9457, royaleyyc.ca
photograph by jared sych
Normande crepe with caramelized apple, flambe au Calvados and Village vanilla ice cream.
Focusing on Breton cuisine, sweet crepes and savoury buckwheat galettes – stuffed with anything from seared scallops to merguez sausages – dominate the menu at Suzette. The galettes (a rarity in Calgary) are the must-try here, but the restaurant also does a great moules frites and, oddly enough, one of the city's best mac 'n' cheeses.
2210 4 St. S.W., 403-802-0036, bistrosuzette.ca