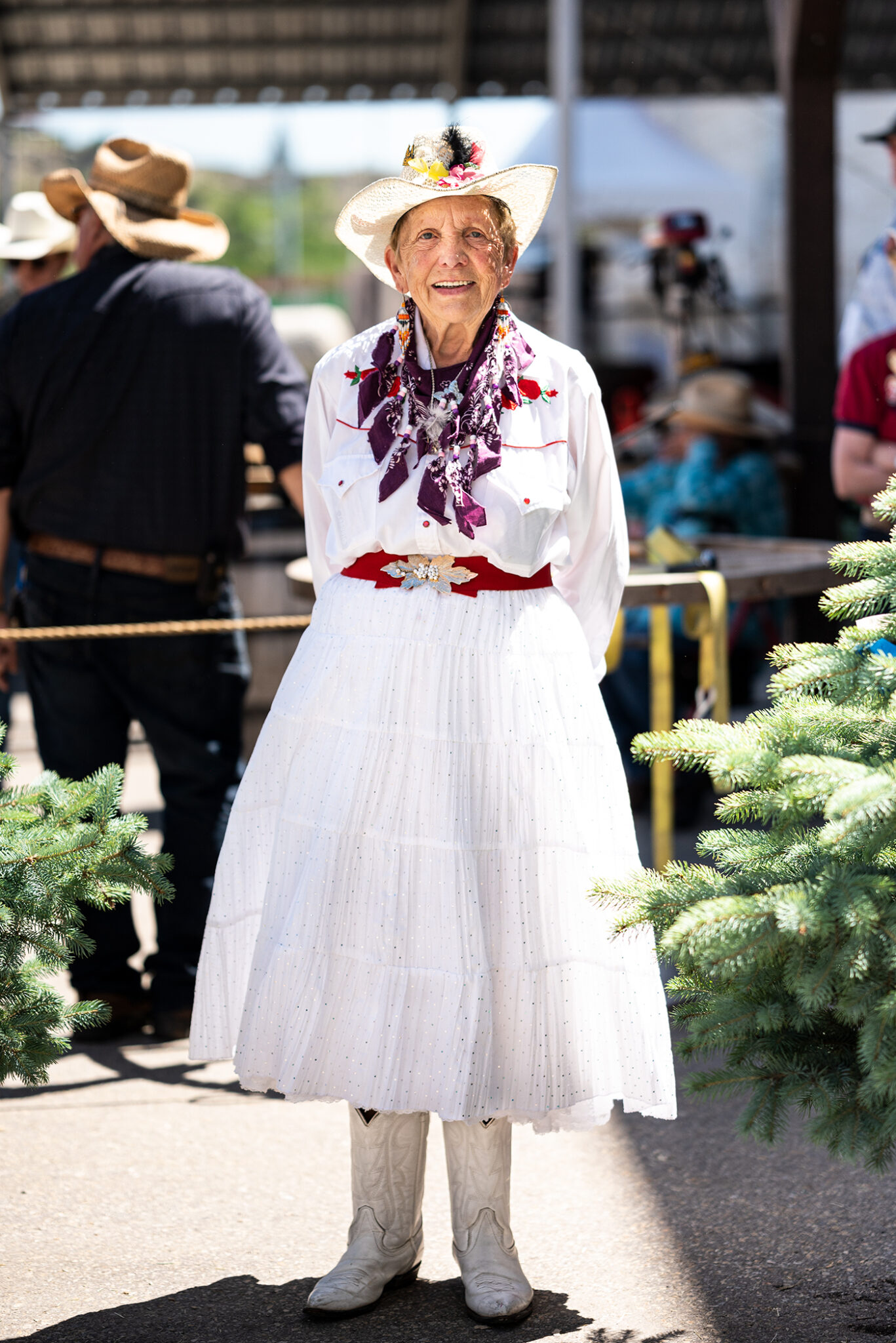 Year after year, the fashion at the Calgary Stampede changes. While there's never any shortage of denim, plaid and other western wear, attendees embrace personal expression in their looks.
The fashion seen on the grounds is often a mix of current street style trends with a hint of western,  traditional western wear and cultural attire. In the Agriculture Building, presenters are frequently seen wearing everyday farm attire, and at Elbow River Camp, traditional regalia is often displayed and worn. At the rodeo, fans in the stands are usually decked out in denim, Wrangler long sleeves, cowboy boots, hats and more.
Here's a look at some of the outfits that we've seen on the Stampede grounds this year.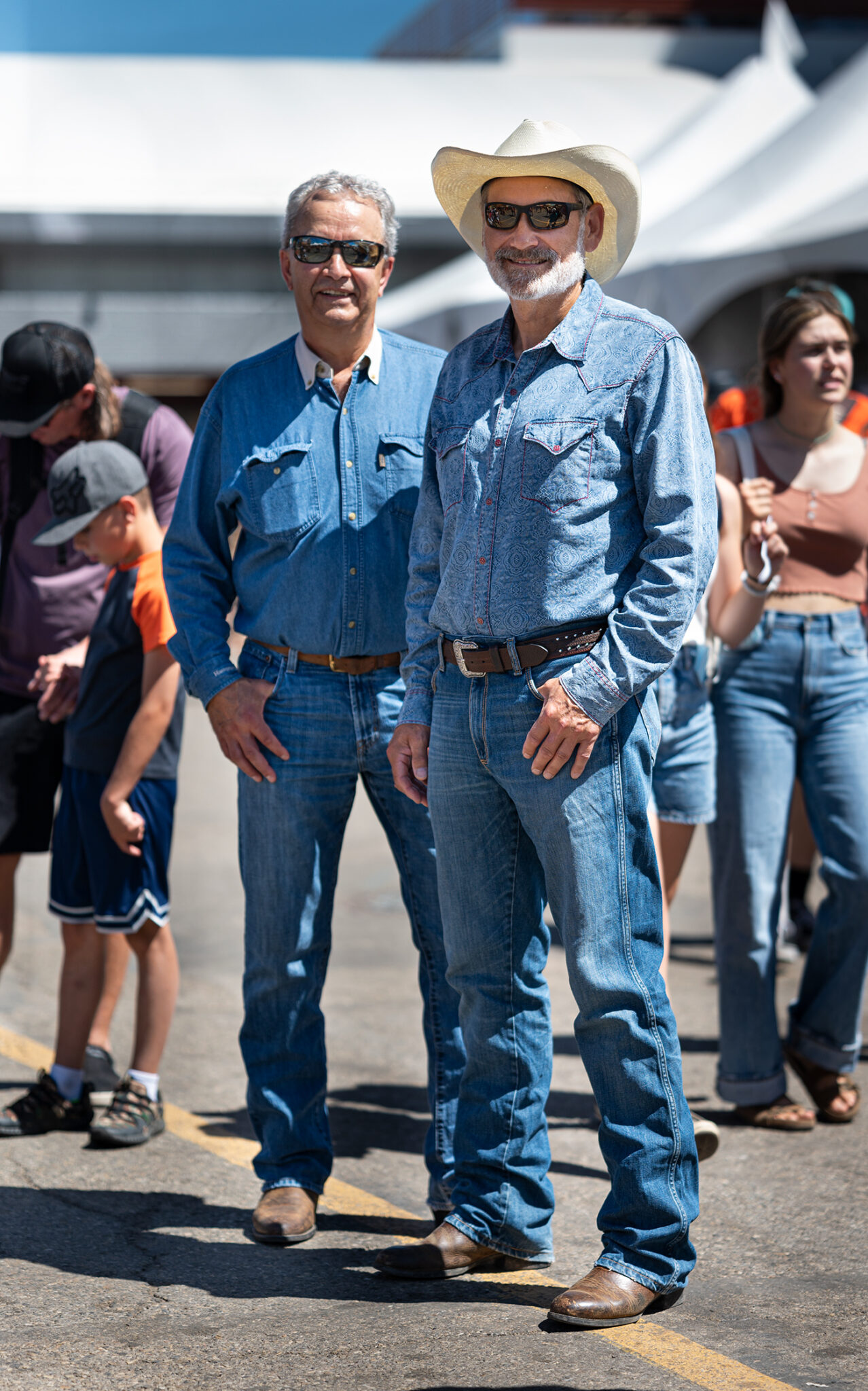 Dwayne Bailer (left) and Dave Eskesen (right)
"It's hot," says Eskesen, as the weather was 26 degrees Celsius. "But I definitely think denim on denim is a cowboy look."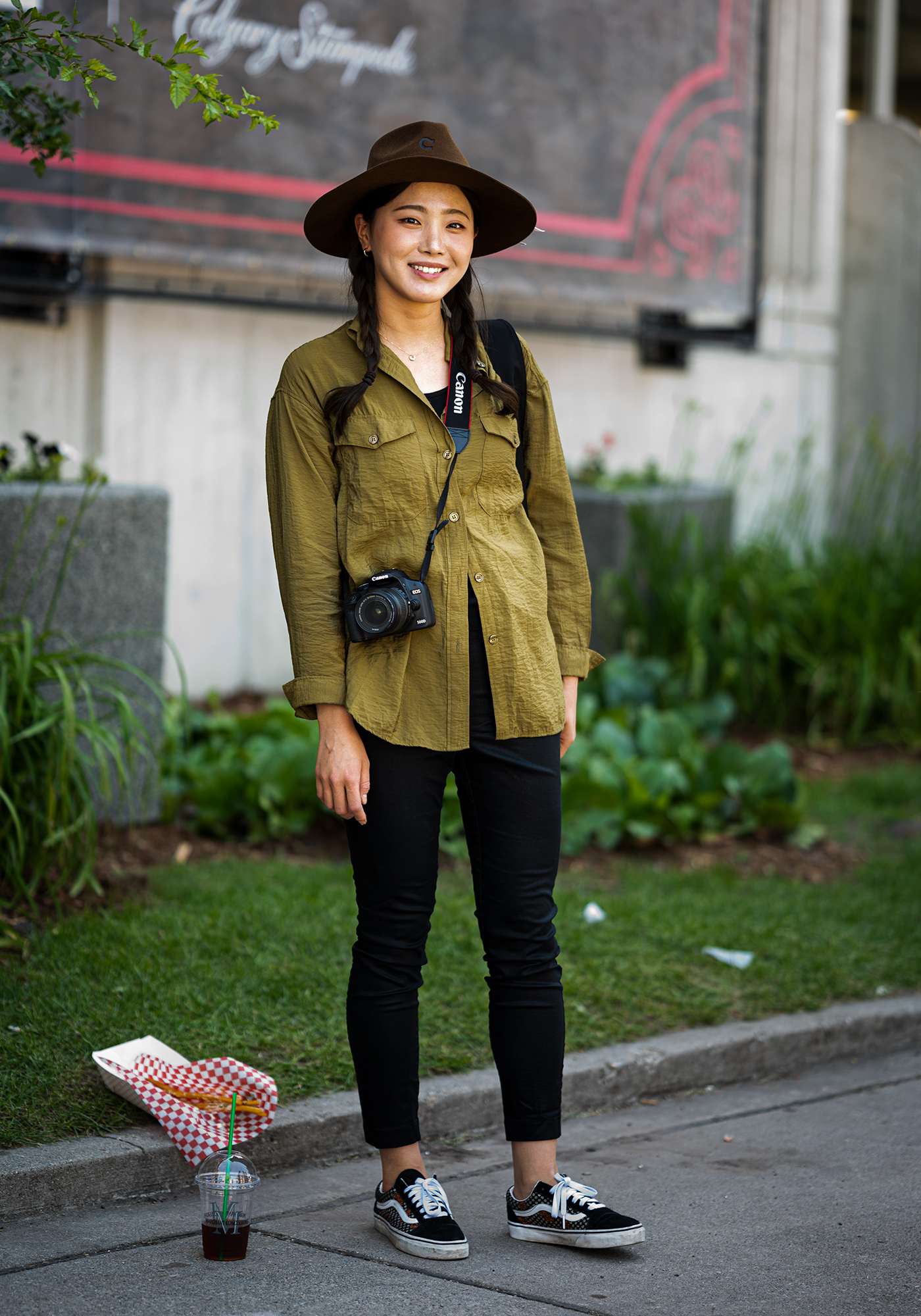 Hyejin Kim
"I bought this hat here and I love the beaded hat band."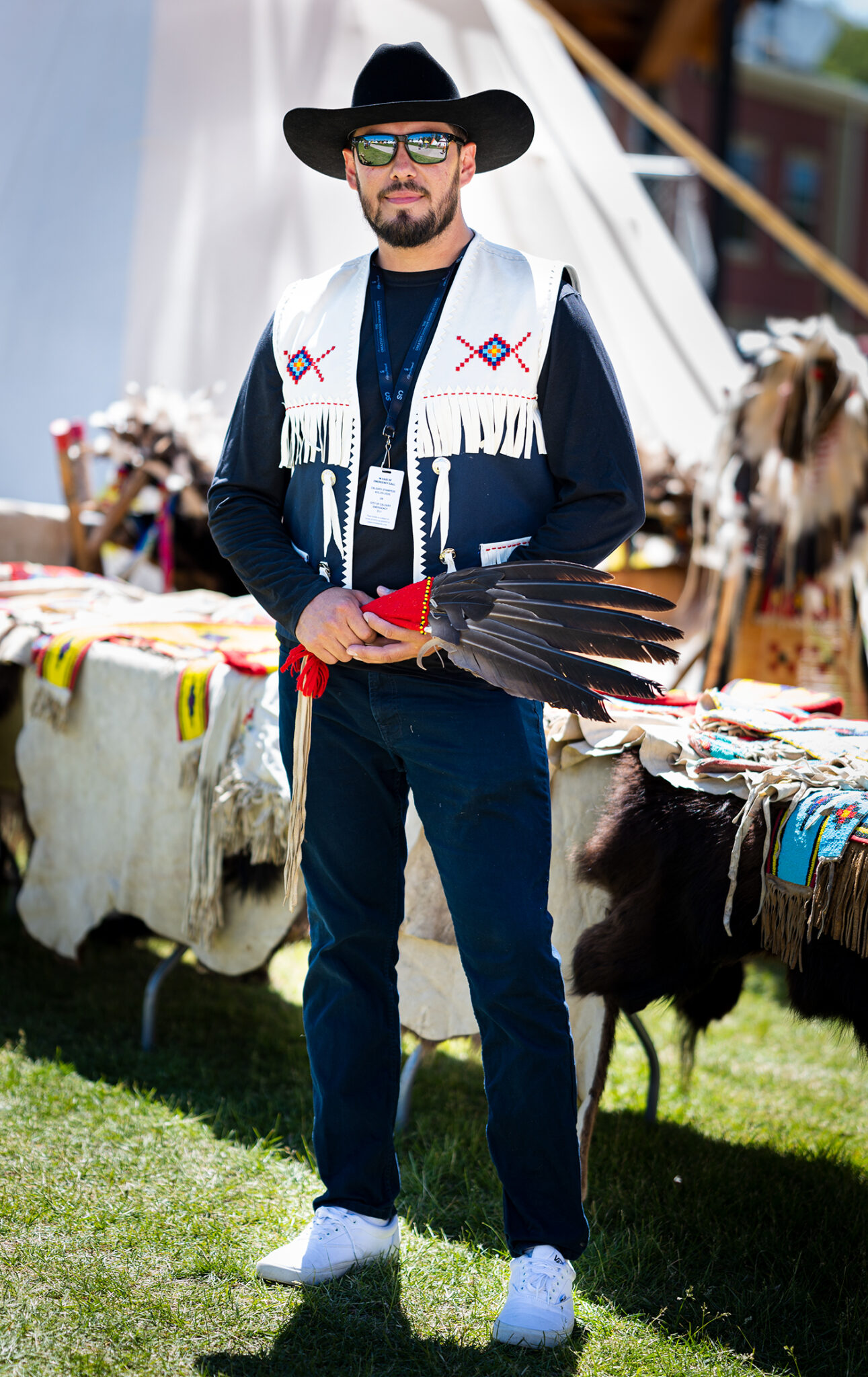 Kenny Big Plume
"I'm a police officer [in Tsuut'ina Nation] so this is what our police service wears," says Big Plume, referring to his vest. "I'm a part of the Tosguna, which means black soldier, one who looks over camp."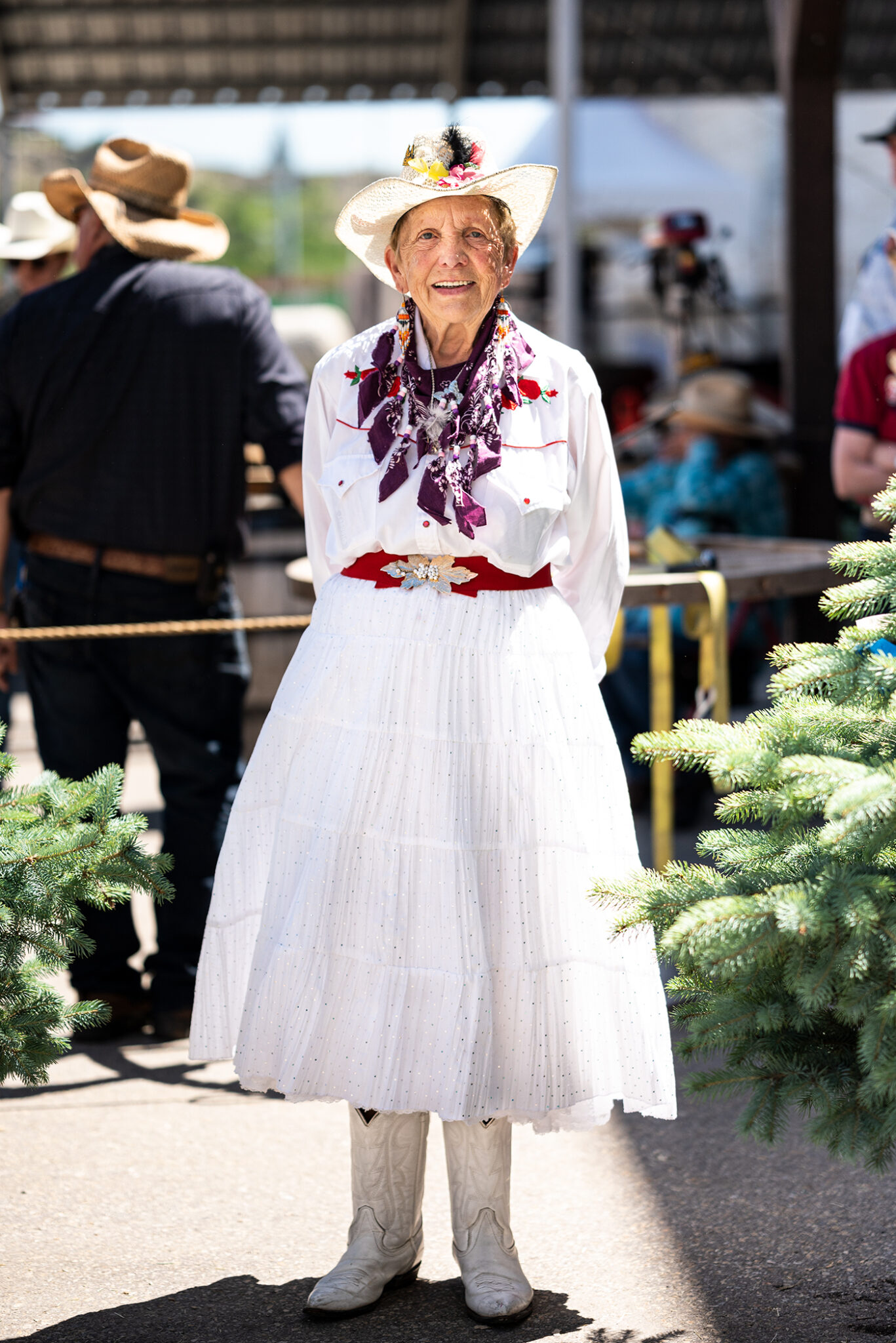 Marilyn Fear
"I decorated my hat myself many years ago and when I volunteered for the Kinsmen Club of Calgary, I wore it everyday."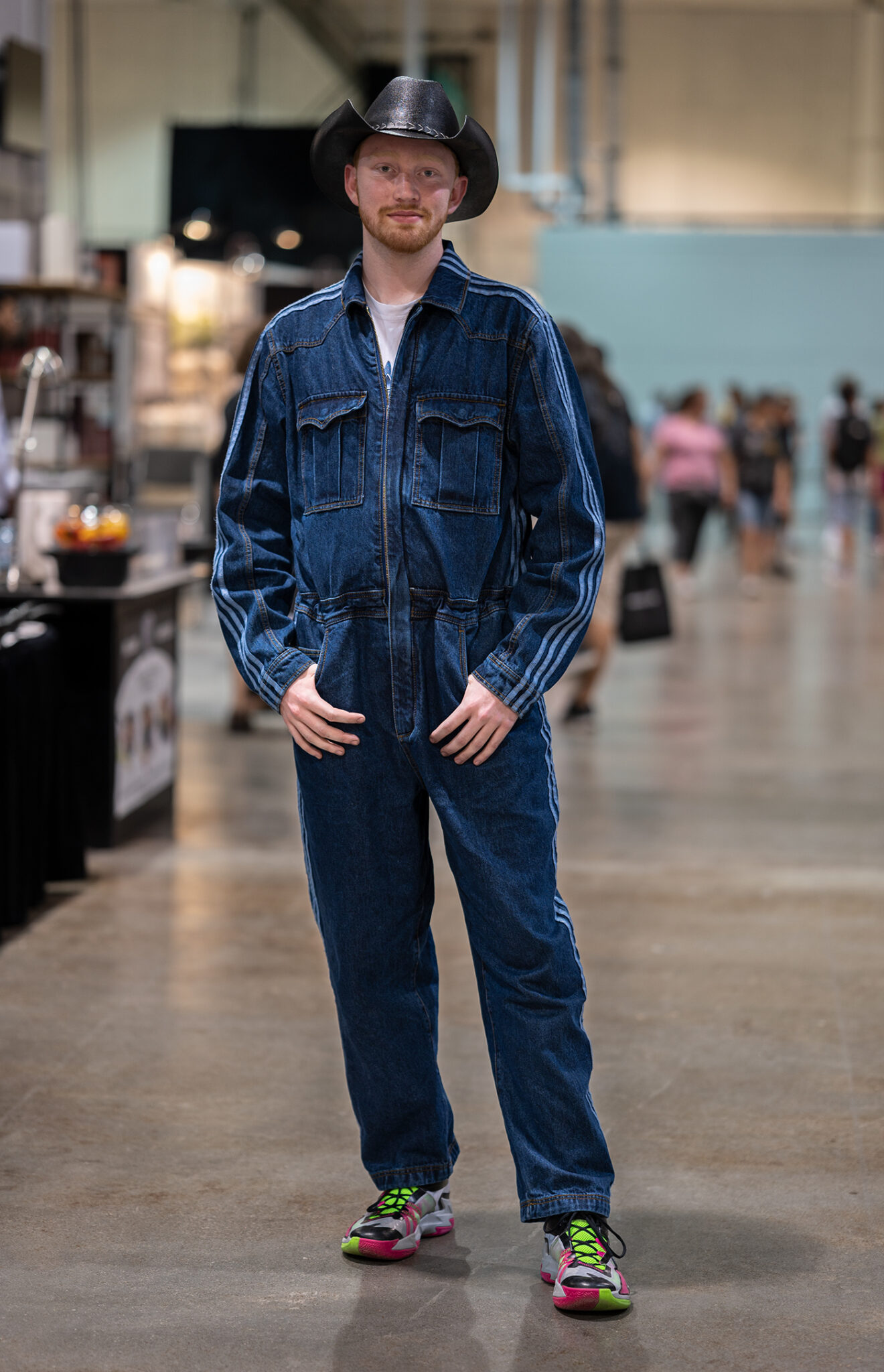 JR McNeal
"This is a piece from Beyoncé's line with Adidas," says McNeal, who is wearing a denim one-piece. "I got it for my birthday a year ago and thought it would be perfect for Stampede."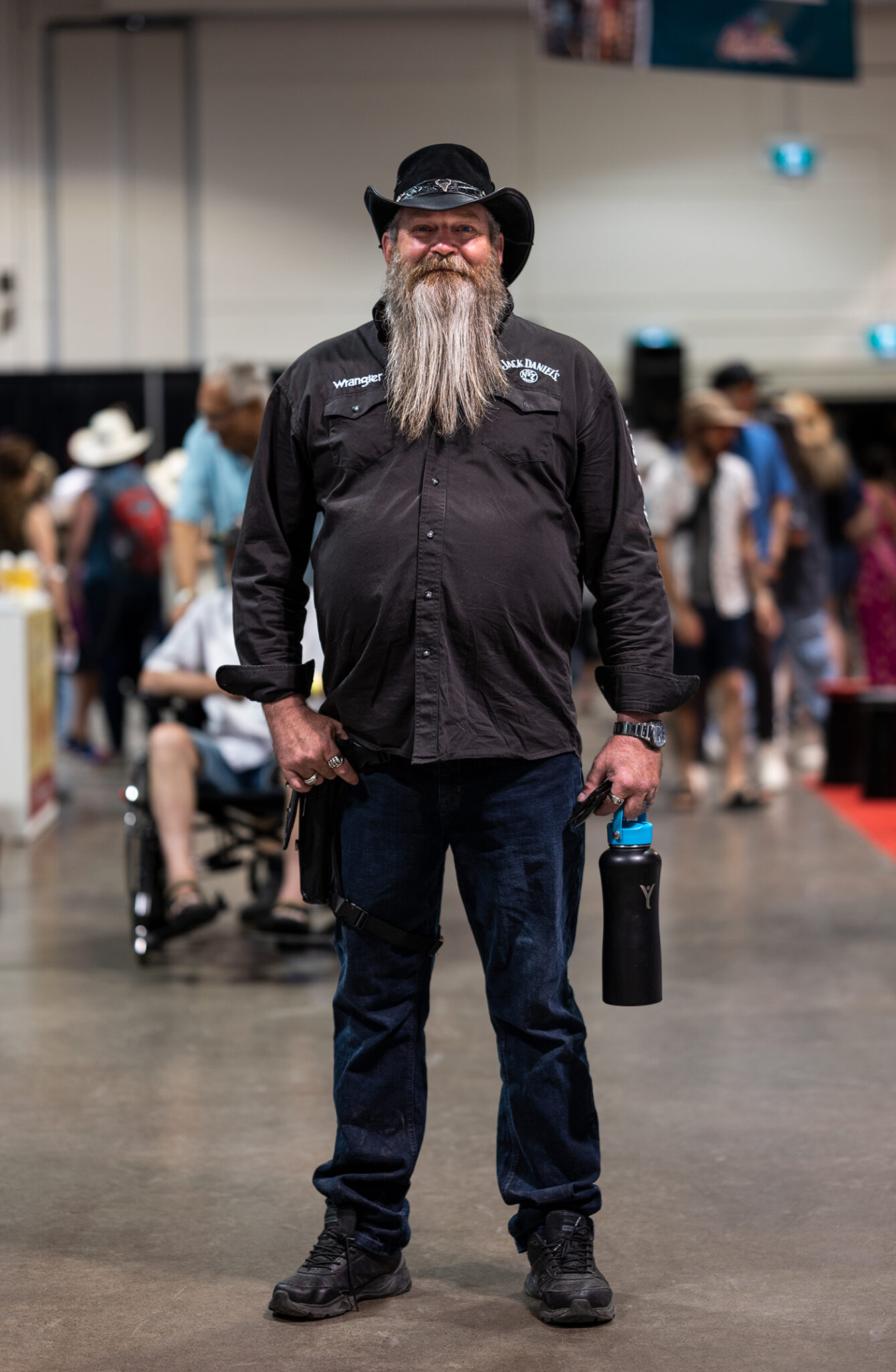 Rob Sheridan
"If you watch Open Range and see the "Wanted: Robert Sheridan" sign, that's me," says Sheridan, who used to work in the film industry. "I just got my beard straightened at the hair booth in the BMO Centre and it's too straight for me, I usually like it a bit more messy."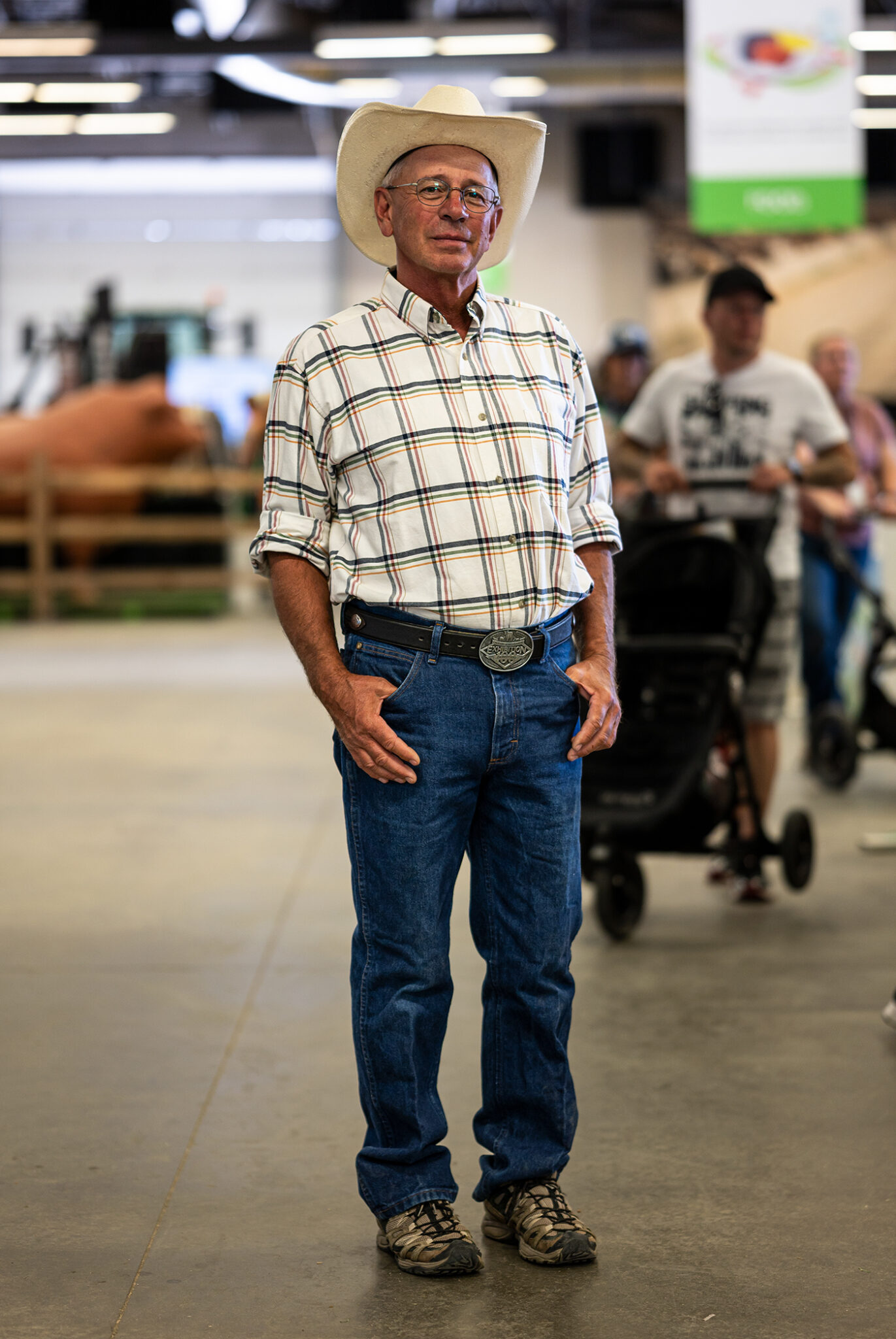 Reg Ference
"The plaid and cowboy hat come out once a year for this, usually I just wear a t-shirt when I'm working."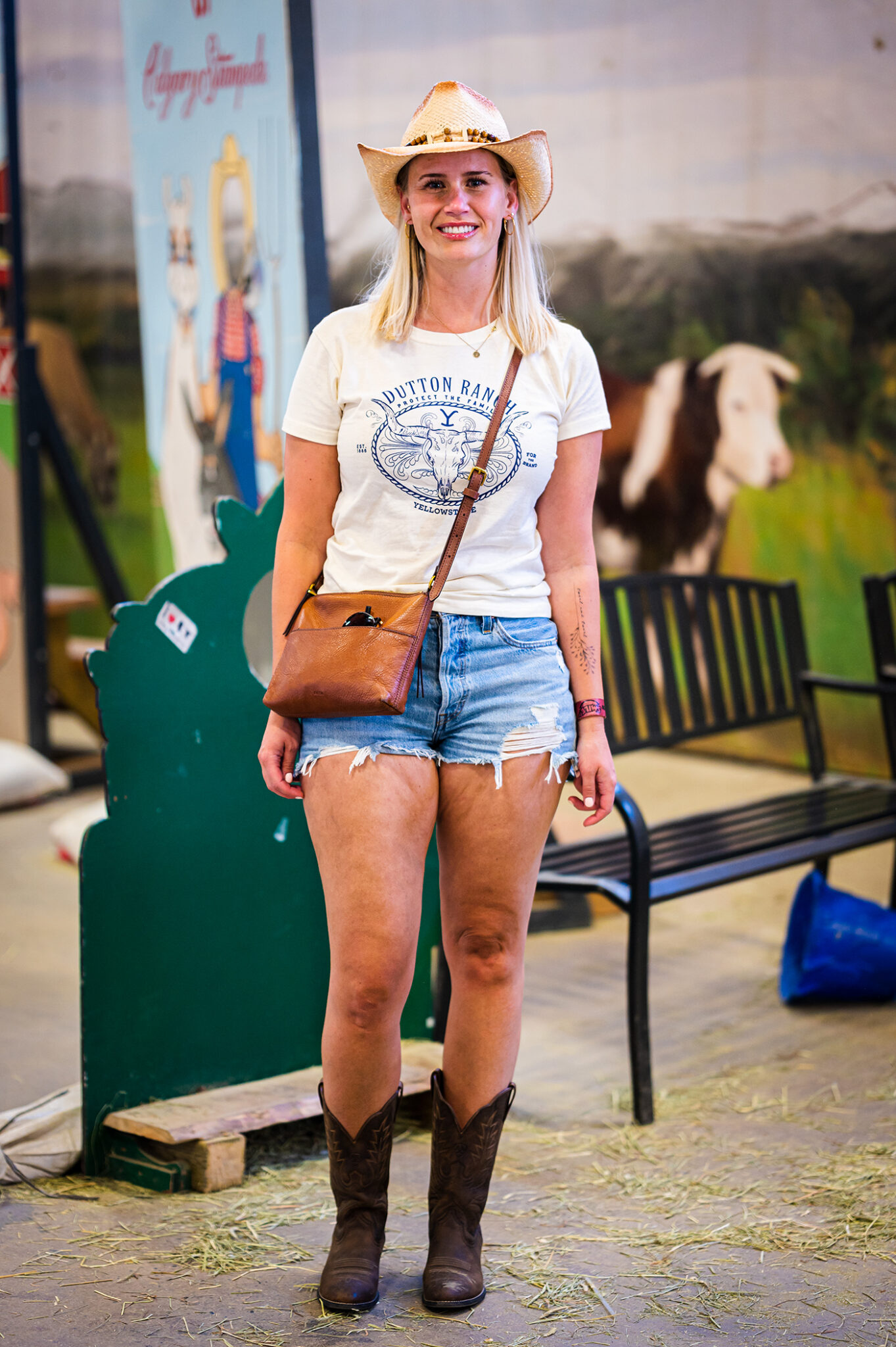 Stephanie Cavacciuti
"I love Kevin Costner," says Cavacciuti, who is wearing a Yellowstone Dutton Ranch t-shirt. "I grew up watching him and now Yellowstone is my new Field of Dreams."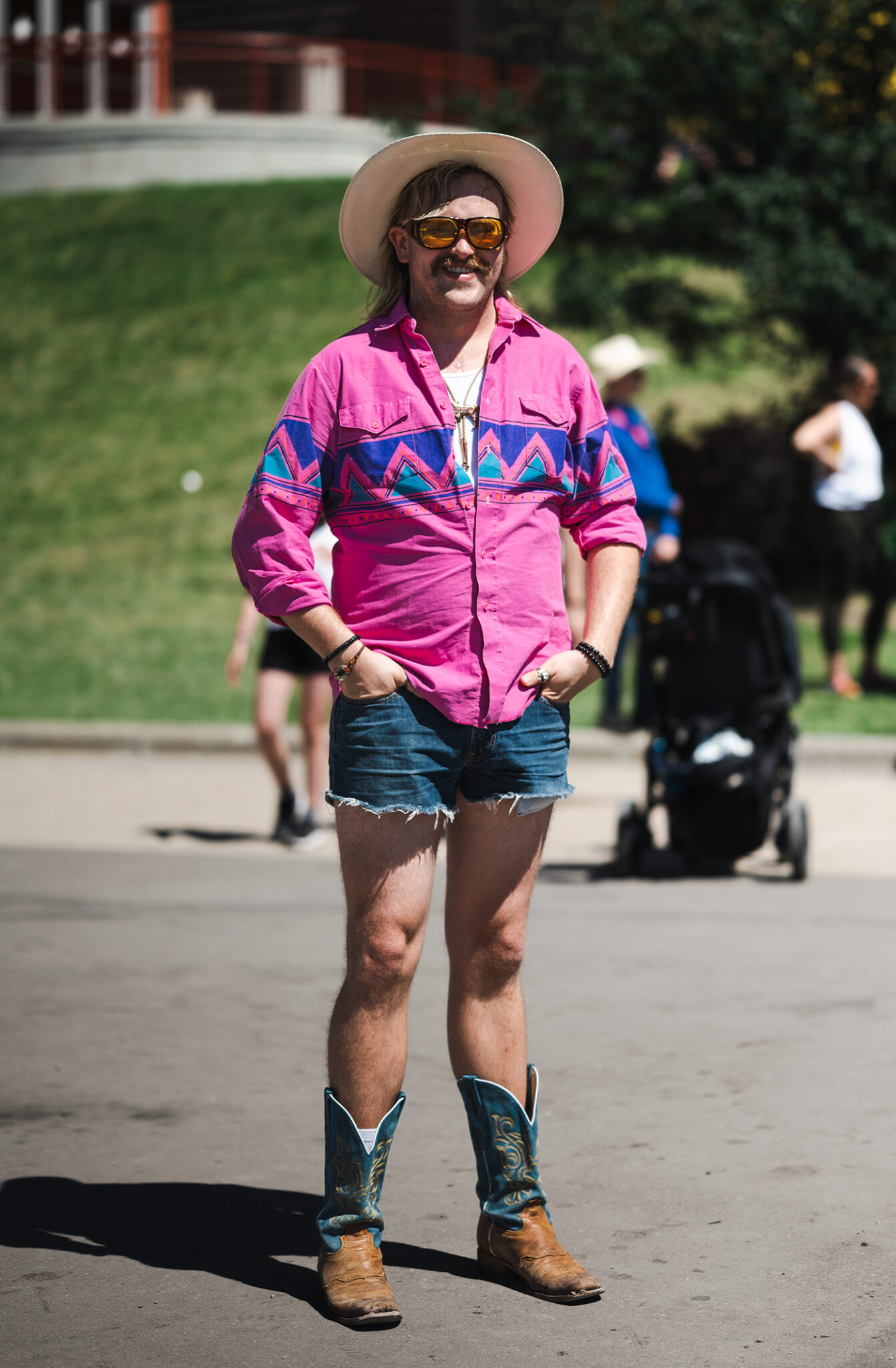 Kyran Cunningham
"It's hot out so I had to wear the Daisy Dukes."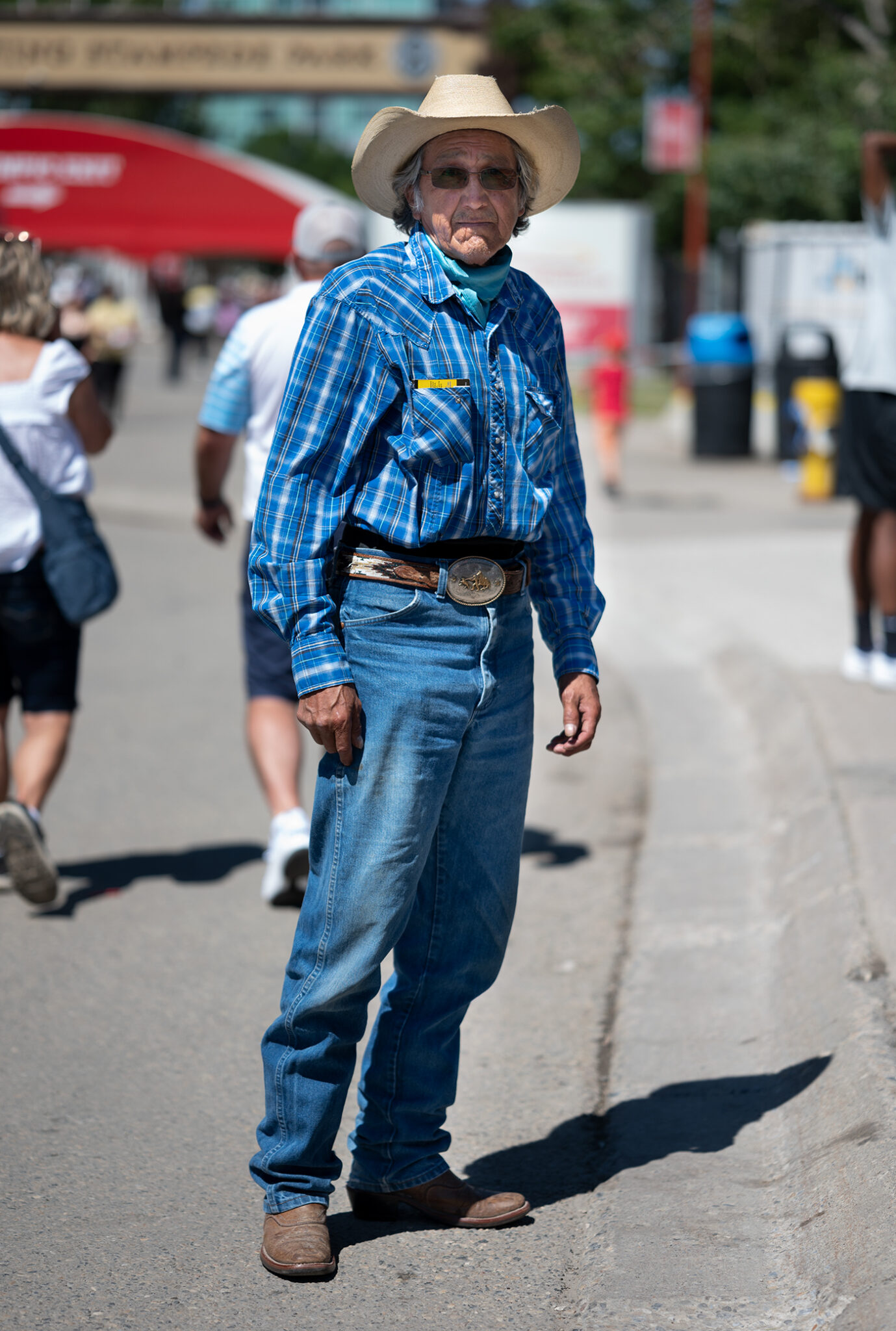 Leonard Little Moustache
"I grew up on a ranch so I dress like this everyday."