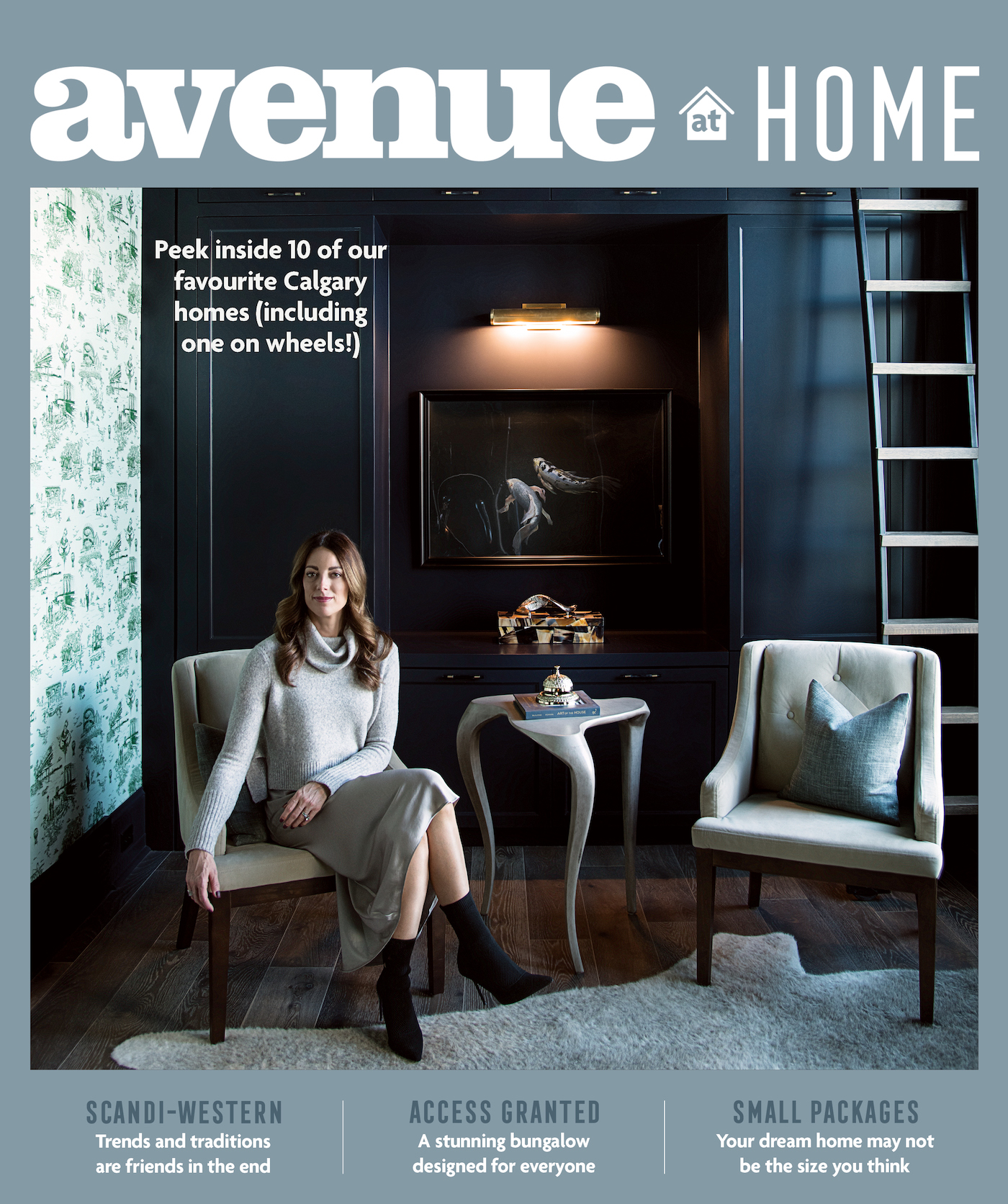 Calling all home decor fans: Our very first exclusively digital issue is here, and it gives you access to 10 of the city's most stunning homes.
To create Avenue at Home, we culled our archives, selecting some of our favourite decor stories from the past several years for a collection of show-stopping homes that span styles and sizes. From a custom-built home in Britannia designed by Amanda Hamilton Interior Design to a renovated vintage RV owned by Calgary artist Maya Gohill, you'll get access to some of the most innovative and unique dwellings in the city, all in one place. Plus, there are plenty of handy tips and designer tricks throughout, to help you bring elements of the designs to life in your own spaces — everything from adding personality to a classically designed home to what to consider when building a laneway house in the city.
So, how do you get your own version of this 47-page digital issue? Simply subscribe to our Homes & Real Estate newsletter (click here, or see below), which will continue to be delivered to your inbox every week. In it, you'll find more stories like those in Avenue at Home, plus installments from our Property of the Week and Condo of the Month series, decor shopping guides and more. And, while you're there, subscribe to our other newsletters, too: We've got you covered when it comes to dining, shopping and things to do in Calgary.