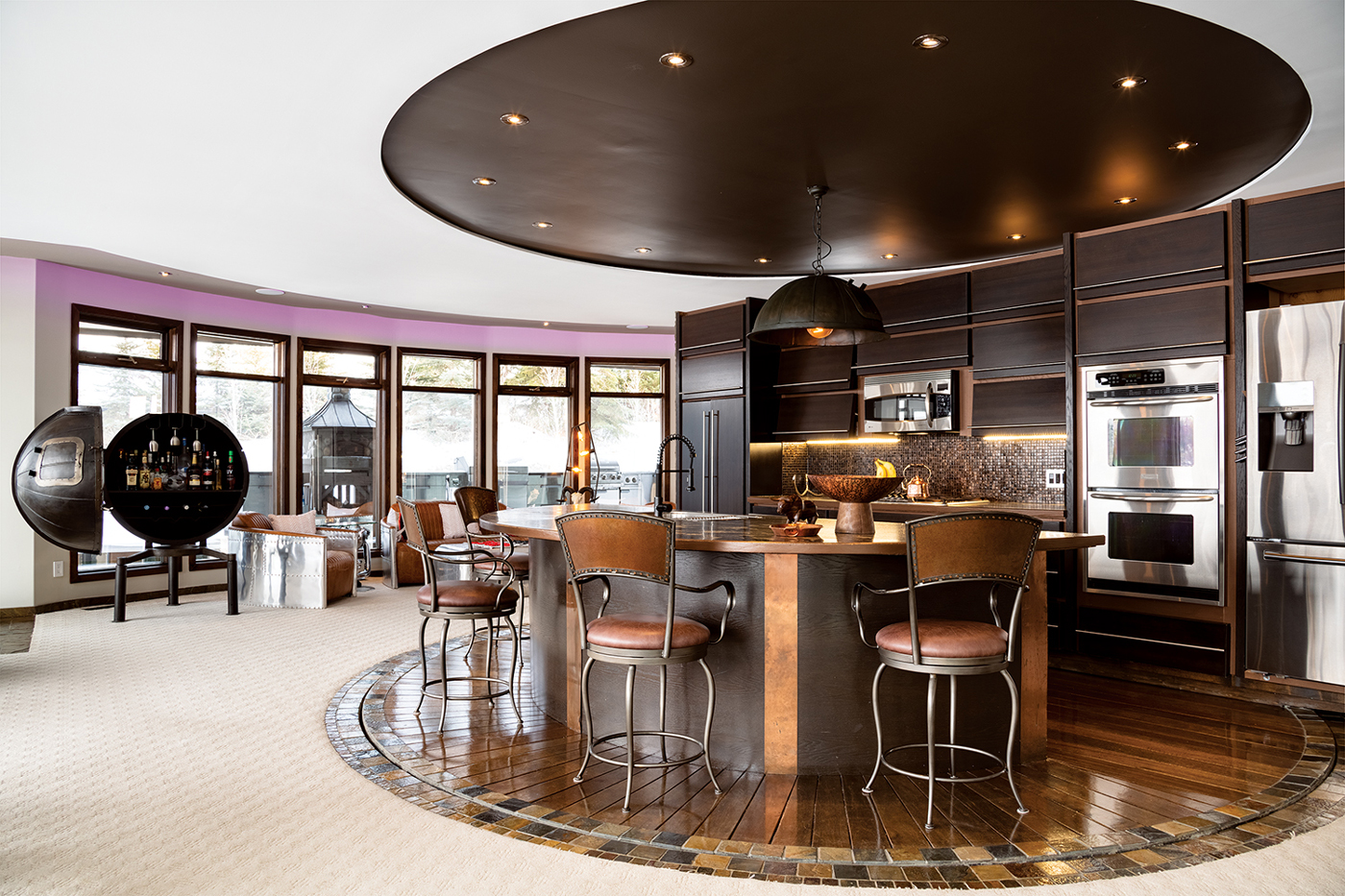 Joe Fazakas knew he had found his new home in Springbank almost as soon as he arrived at a viewing in 2014. The 10,000-square-foot Emerald Bay property needed significant work, and Fazakas loves a challenge. Plus, the house had almost as much personality as he does.
Fazakas owns three businesses in Calgary including Bright FX Electric Ltd., a contracting company that offers everything from basic wiring to home automation. He is a self-described workaholic whose idea of downtime is planning and executing ambitious renovation projects. "I would stay up until 2 or 3 in the morning, sometimes all night," he says of the time he spent working on his home.
When Fazakas bought it, the home had issues including leakage but also some impressive existing customizations he took inspiration from and wanted to improve upon. The motorized revolving kitchen and island-mimicking floor design in the central entertaining area with its crowning skylight sourced from the Franklin LRT station showed just how amenable to customization the property was.
"You can kind of get away with a lot of unique stuff with this house, because it suits it," says Fazakas.
He received an offer to collaborate on a redesign from designer Liz Nandee of Basic Black Designs Inc. after sharing photos of the home online. Nandee, who was featured in Avenue's Top 40 Under 40 Class of 2019, had worked on the home's previous look. The pair embarked on a collaboration that would take more than five years. Fazakas brought big ideas and did most of the physical labour while Nandee provided aesthetic guidance and sourced the decor materials.
"It was a lot of undertaking because he had very specific ideas. I wanted to make sure that they were going to be okay," says Nandee. "I loved implementing all of the crazy ideas that we both have."
Fazakas's completed home is a marvel of ingenuity — part entertainment playground, part Batcave, each with "wow factor" and functionality. The revolving kitchen, part of the home when Fazakas bought it but which needed repairs, moves to enclose the space or opens up to an entertainment area adjacent to a back entrance that leads to an outdoor kitchen, hot tub and personal putting green.
The hardest-won feature of the entire home is the motorized bar that rises up from out of the floor. The bar, which was fabricated by Hammer Smith Custom Metal Crafting, took Fazakas more than nine months to install and make operational. The process involved digging with pickaxes and using a pulley system to remove the unearthed dirt from the middle of the home. Above the bar's shelves, a constellation design sparkles overhead and is part of the mobile-controlled LED light system that runs throughout the home.
"There's a rocket ship hidden in the starlight," says Fazakas of the bar's lighting design. "It's an actual constellation. At a certain time of year, it would be the star pattern that's above your head."
Fazakas's primary motivation for the design was to create a space for home entertaining. His past bashes have included as many as 200 guests and live music, and often stretched to the lower level's additional entertaining spaces, which include another bar and a movie room with a working flight simulator.
What might come as a surprise is that this was a resale-minded endeavour from day one. Conventional wisdom says a hyper-customized home limits the number of potential buyers, but Fazakas isn't concerned. He knows first-hand what tech-minded homebuyers want from operating Bright FX Electric, and he's interested in finding a buyer who will appreciate the house for what it is. For him, resale is less about turning a buck than it is about doing what he loves and then starting anew on his next home.
"I'm already thinking of the next project now that the house is kind of done" says Fazakas.
Video by Jared Sych
The smart home starter pack
You don't have to build a motorized bar or revolving kitchen to start making your home work a little smarter.
Joe Fazakas and Liz Nandee have some recommendations on how to get started with popular options.
Work with a management system. Some smart home products are compatible with multi-use management systems and some only with proprietary apps. If you're planning to add a suite of different smart products, look for items compatible with management systems like RTI or Control4.
Start with lights and blinds. Fazakas says automated lighting is most people's first experience with smart home tech. This allows you to set timers and other automated controls for when lights turn on and by how much. "They are easy to install as most of them are LED-powered and are energy efficient," says Nandee. Similarly, motorized blinds and drapery can be programmed to optimize light and heat in the home.
Go With Discreet Options. "As a designer, I find TVs and speakers are always an eyesore in a room," says Nandee. "New technology allows TVs to be hidden more effectively or disguised as artwork, and speakers are being made smaller, sleeker and wireless, so there's no need to hide cords."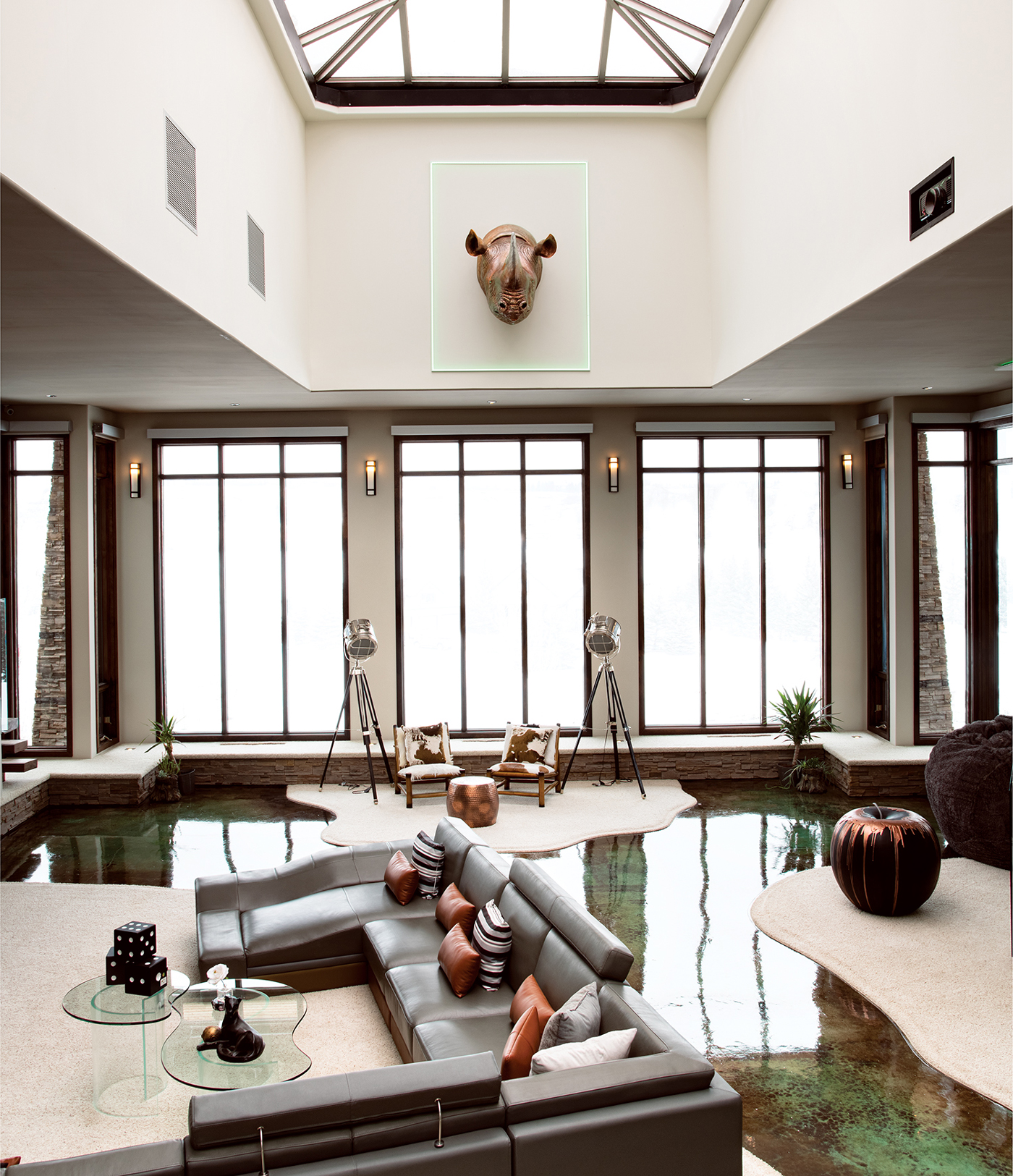 This unique stone-floor design was left intact, but Fazakas added his own flair including the copper-coloured rhino-head replica with a working fog machine inside.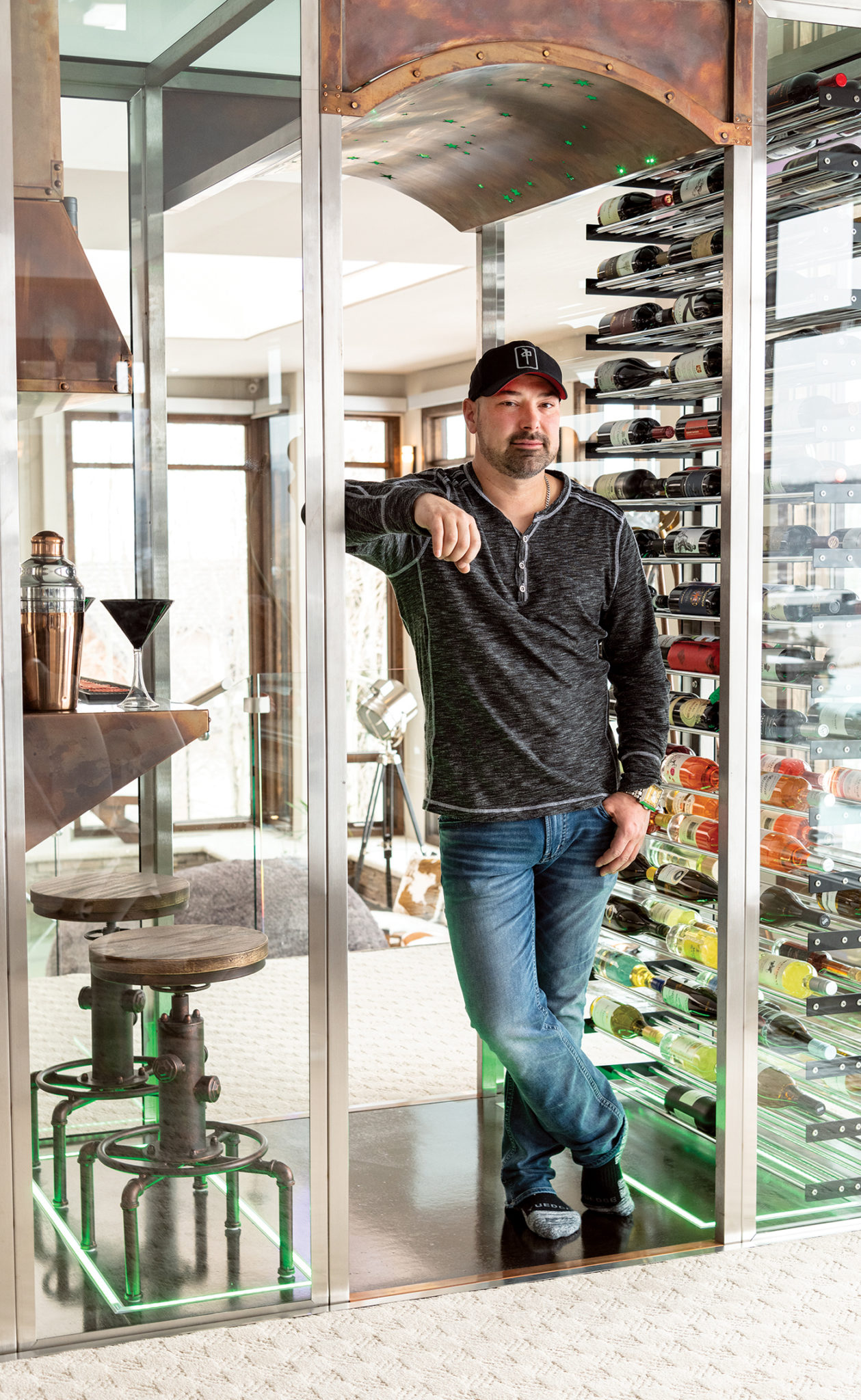 Fazakas spent nine months working on this motorized hideaway bar fabricated by Hammer Smith Custom Metal Crafting. It includes ample storage for alcohol, LED lights, seating and an overhead design based on a real constellation. It is remote operated and safe to walk on top of when tucked into the floor.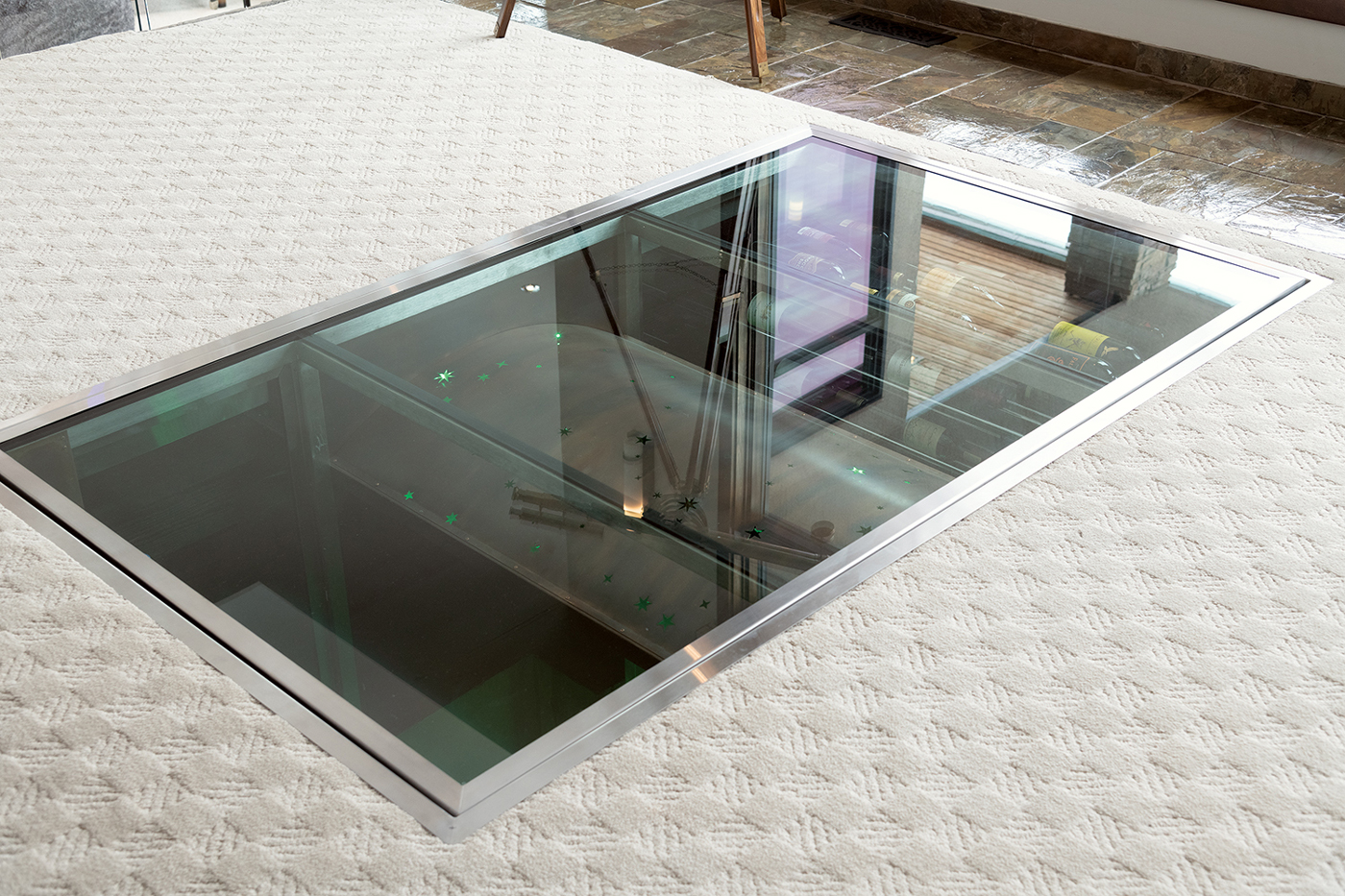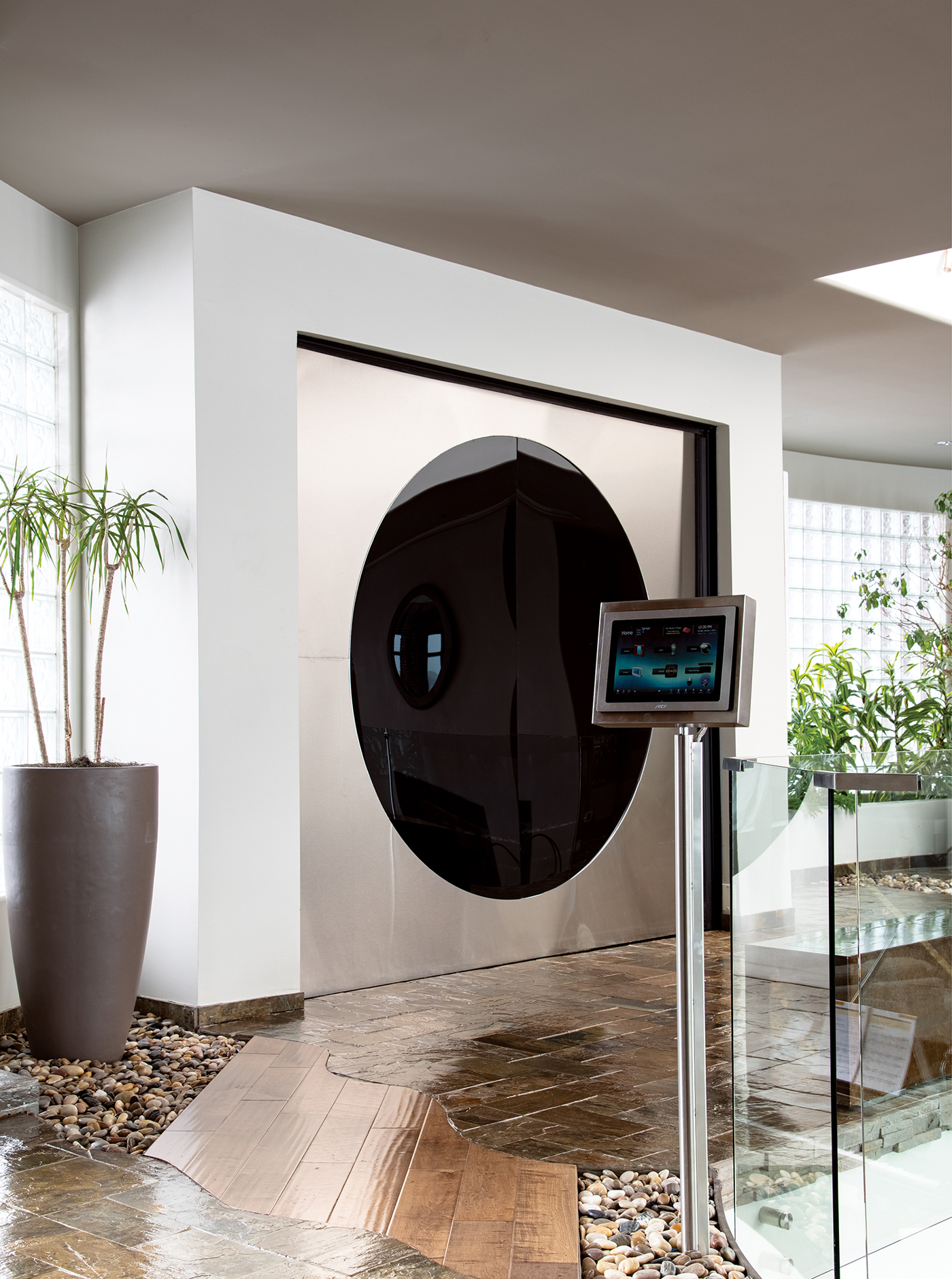 The motorized front entryway was redesigned to look almost like part of a superhero's secret hideout. Touch screens like the one in the foreground control most features of the home.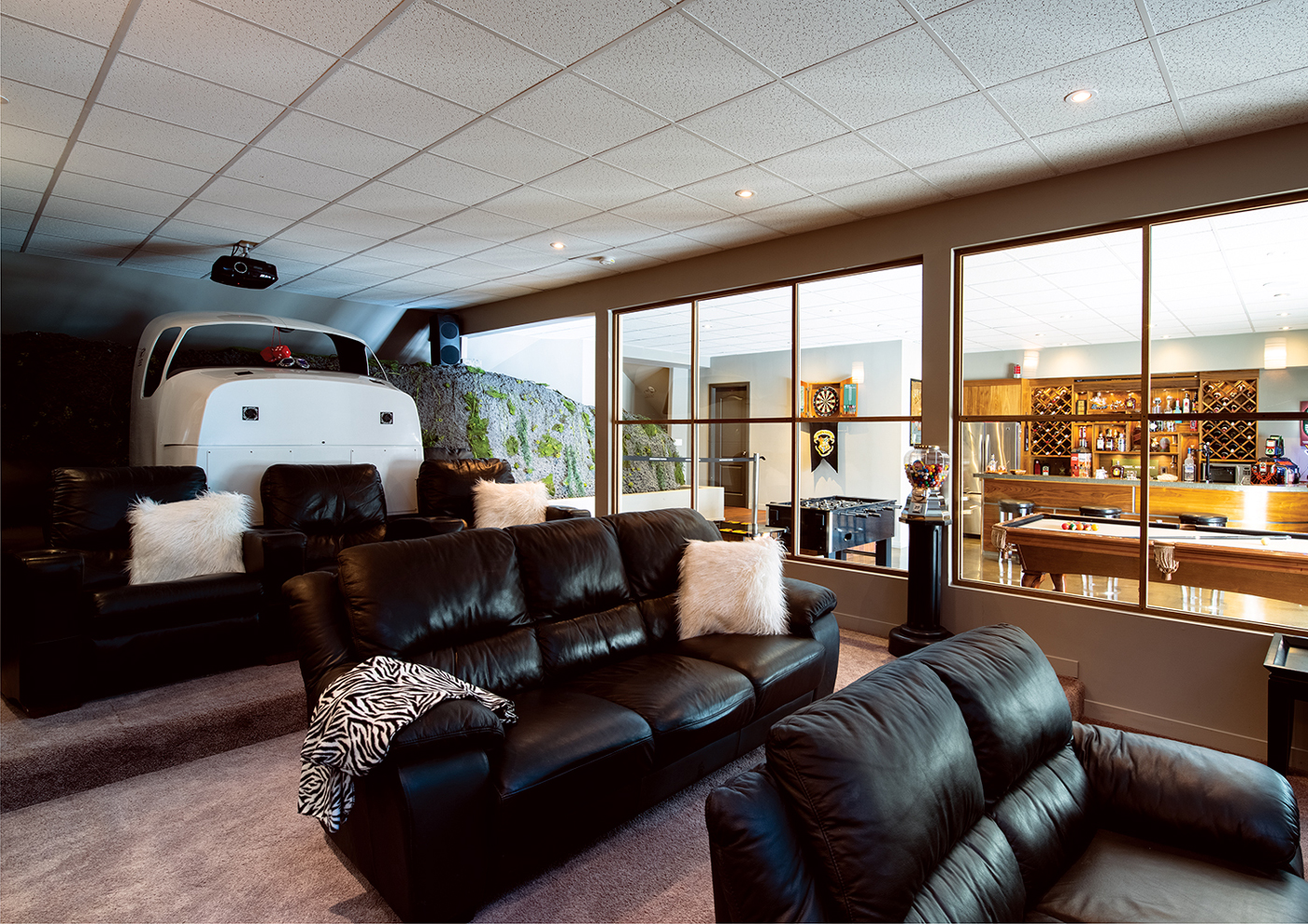 The lower level includes a bar built by Fazakas, pool and foosball tables on one side, plus the home theatre, flight simulator and mossy rock feature on the other.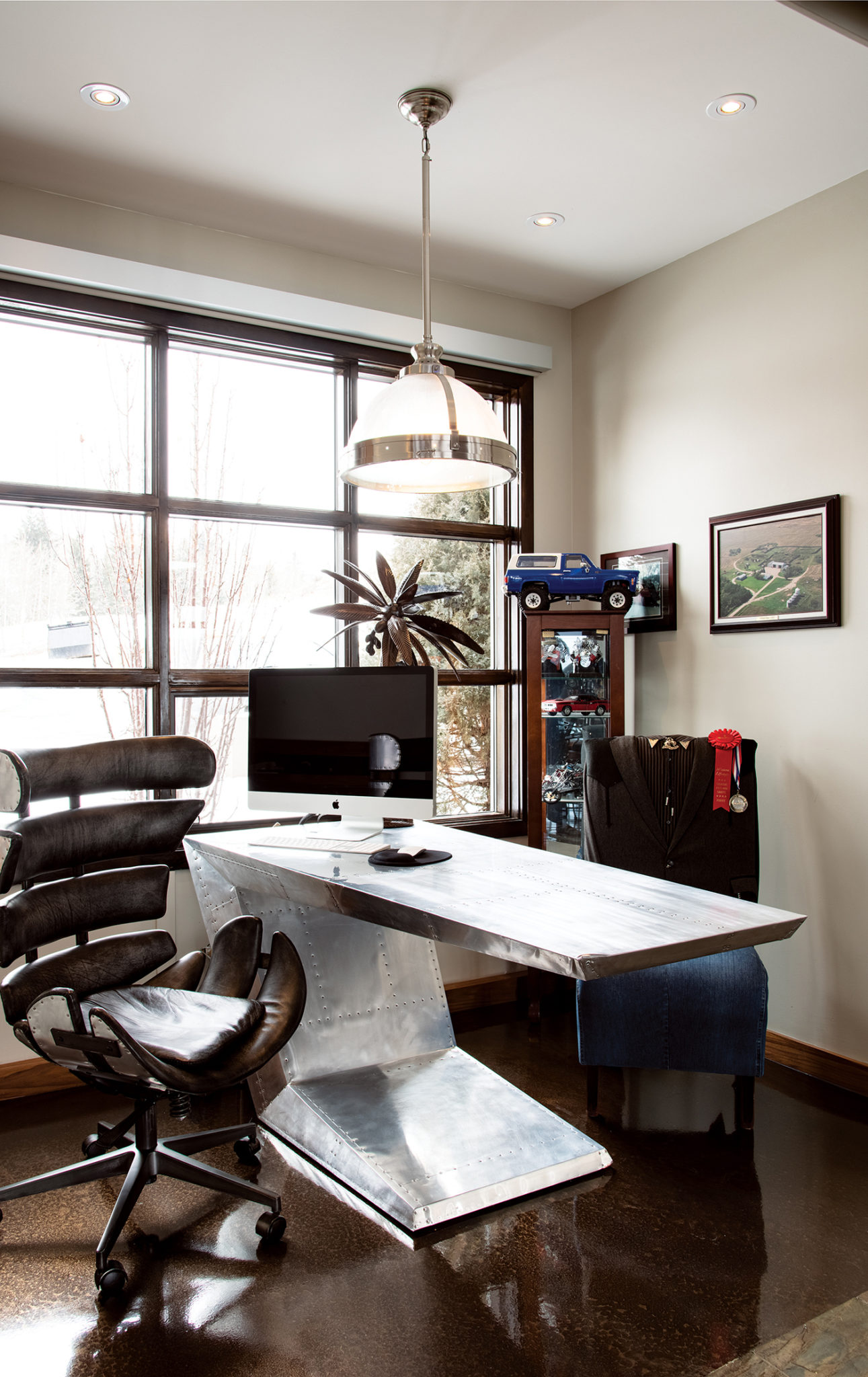 Fazakas's cozy home office space just off the kitchen shows both his rugged, hard-working side and fascination with new tech.